Holiday Greeting and Schedule
May the spirit of the holiday season fill your heart. Wishing you and your family peace, joy, and happiness during this season of celebration and throughout the New Year.
—The President, Faculty, and Staff of the Institute of American Indian Arts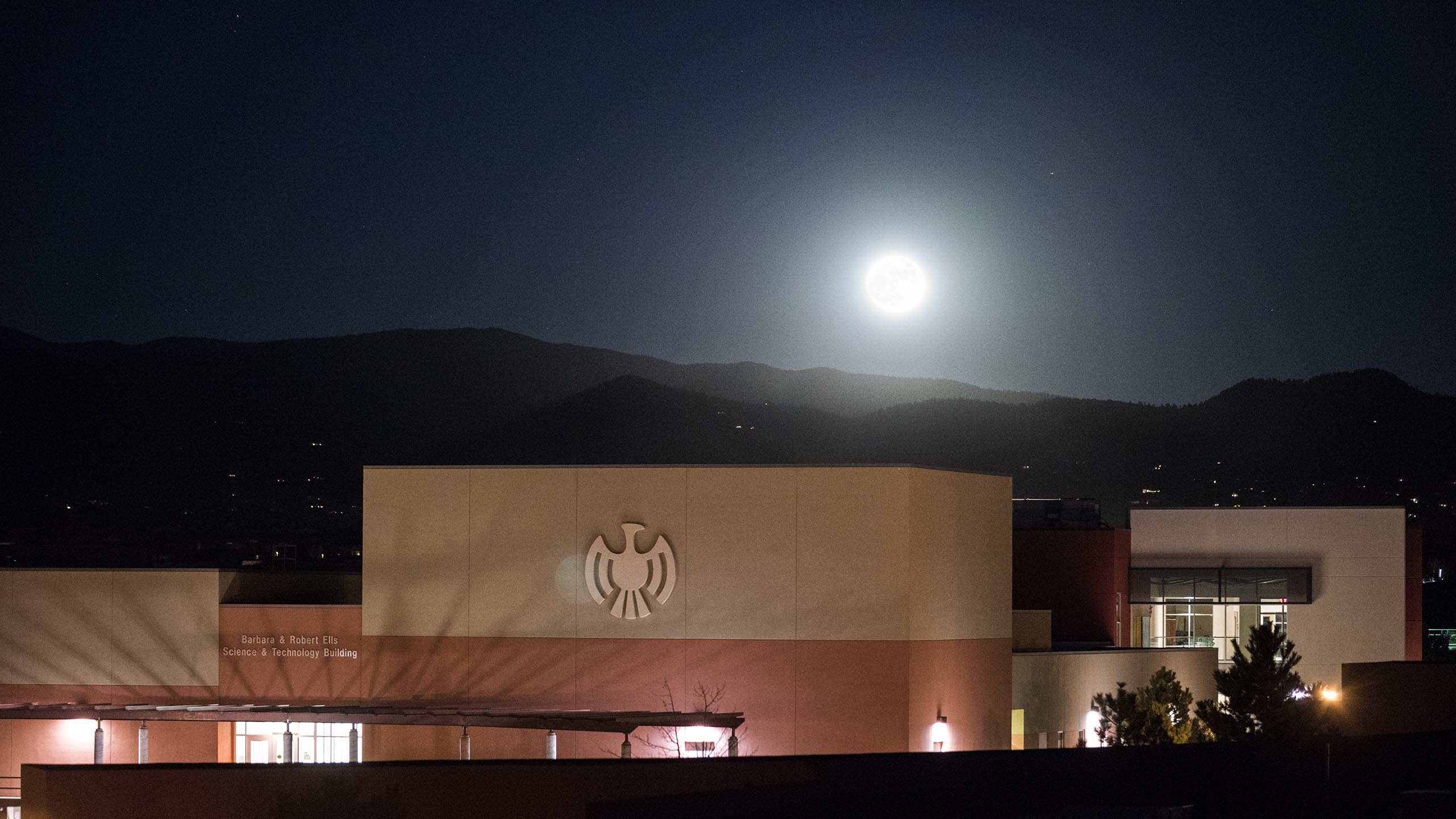 Photograph: Super Moon (closest since 1948), rising above the Sangre de Cristo Mountains and the IAIA Campus, November 14, 2016.
Holiday Schedule
The Institute of American Indian Arts (IAIA) campus will be closed during the holidays, however, the IAIA Museum of Contemporary Native Arts (MoCNA) will be open. See the holiday schedule below for more information.
Visions and Visionaries will be the only exhibition on view at MoCNA during January 2–19, 2017. During this time, admission will be free for all guests.
Location
Closed
Open Hours
IAIA Campus
December 23, 2016–January 2, 2017
Closed
Museum and Museum Shop
December 25, 2016
December 27, 2016
January 1, 2017
January 3, 2017
10 am–5 pm (Mon, Wed, and Sat)
12 pm–5 pm (Sun)