Welcome to the Institute of American Indian Arts (IAIA) Office of Admissions. We are excited that you are exploring IAIA's programs for your educational journey. IAIA is the only four-year degree fine arts institution in the world devoted to contemporary Native American and Alaskan Native arts. As such, we dedicate ourselves, our curriculum, our facilities, and our energy to preparing our students for success and leadership, which reflects Native cultures and values. As one of 37 tribal colleges located in the United States, we are accredited by the Higher Learning Commission (HLC) and the National Association of Schools of Art and Design (NASAD), and IAIA is a member of the American Indian Higher Education Consortium (AIHEC).
Mission
"To empower creativity and leadership in Native Arts and cultures through higher education, life-long learning, and outreach." At IAIA our mission is more than a statement, it is the on-going objective of our highly talented and dedicated faculty and staff.
Robert Romero
Admissions Counselor Robert Romero's (Laguna Pueblo) clans are Big Sun and Little Water. A graduate of New Mexico Highlands University, with bachelor's and master's degrees in Anthropology, he has a sense of appreciation of all cultures. He is dedicated to giving back to Indigenous communities by providing information on preparing for college and careers exploration. In addition, Romero is also a talented mixed media and traditional artist in the areas of sash belt weaving, embroidery, painting, and jewelry.
Assigned States
| | | |
| --- | --- | --- |
| Alaska | Alabama | Arkansas |
| Delaware | Georgia | Iowa |
| Indiana | Kentucky | Louisiana |
| Maine | Michigan | Minnesota |
| Mississippi | Montana | North Dakota |
| Ohio | Oklahoma | Oregon |
| South Dakota | Texas | Utah |
| Wisconsin | | |
Assigned New Mexico High Schools
| | | |
| --- | --- | --- |
| Santa Fe | Northern NM | Four Corners |
| Rio Rancho | Jemez Valley | Bernalillo |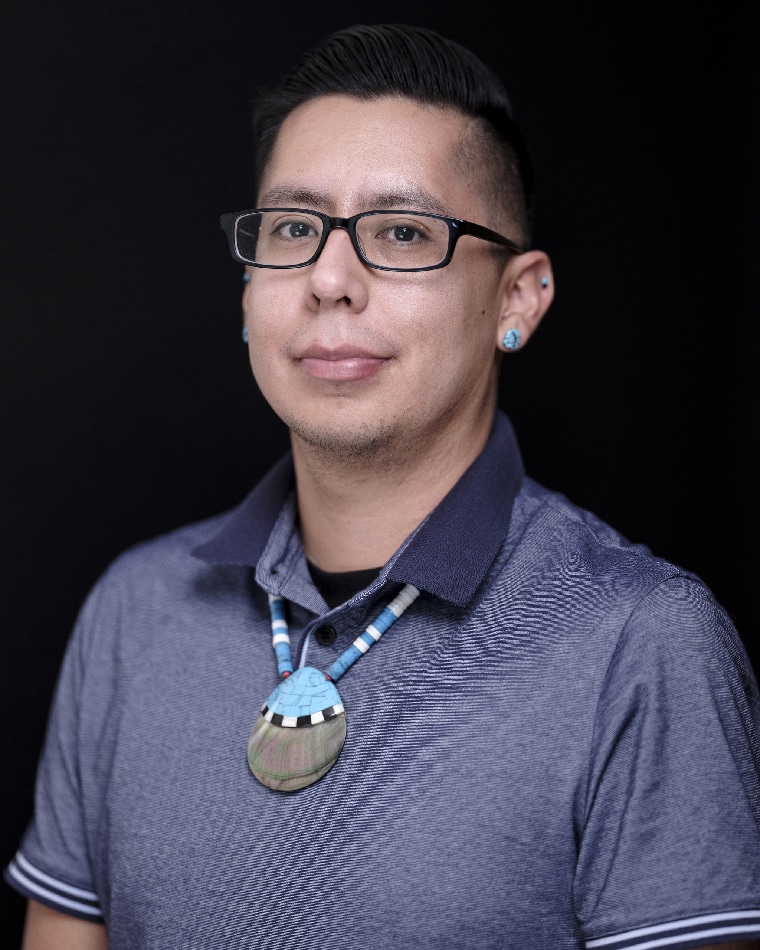 Robert Romero, MA
(Laguna Pueblo)
Admissions Counselor
Admissions and Recruitment
P (505) 424-2314
E robert.romero@iaia.edu
Warrior Brown
Admissions Counselor Warrior Brown (Diné) is from Rock Point, Arizona. Brown is Hashk'aan Hadzoho (Yucca Fruit-Strung-Out-On-A-Line clan) born for Tsenabahiłnii (Sleeping Rock People Clan). A graduate from Arizona State University with a Bachelors in Global Health, he has a profound ambition to serve communities throughout the domestic and international setting. Aside from his professional health career, he is excited to grow his experience in the artistic scene and has a growing appreciation for the Cinematic and Performing Arts.
Assigned States
| | | |
| --- | --- | --- |
| Arizona | California | Colorado |
| Connecticut | Florida | Hawaii |
| Idaho | Illinois | Kansas |
| Massachusetts | Maryland | Missouri |
| North Carolina | Nebraska | New Hampshire |
| New Jersey | Nevada | New York |
| Pennsylvania | Rhode Island | South Carolina |
| Virginia | Vermont | Washington |
| West Virginia | Wyoming | |
Assigned New Mexico High Schools
| | | |
| --- | --- | --- |
| Albuquerque | Gallup | Grants |
| Eastern NM | Southern NM | |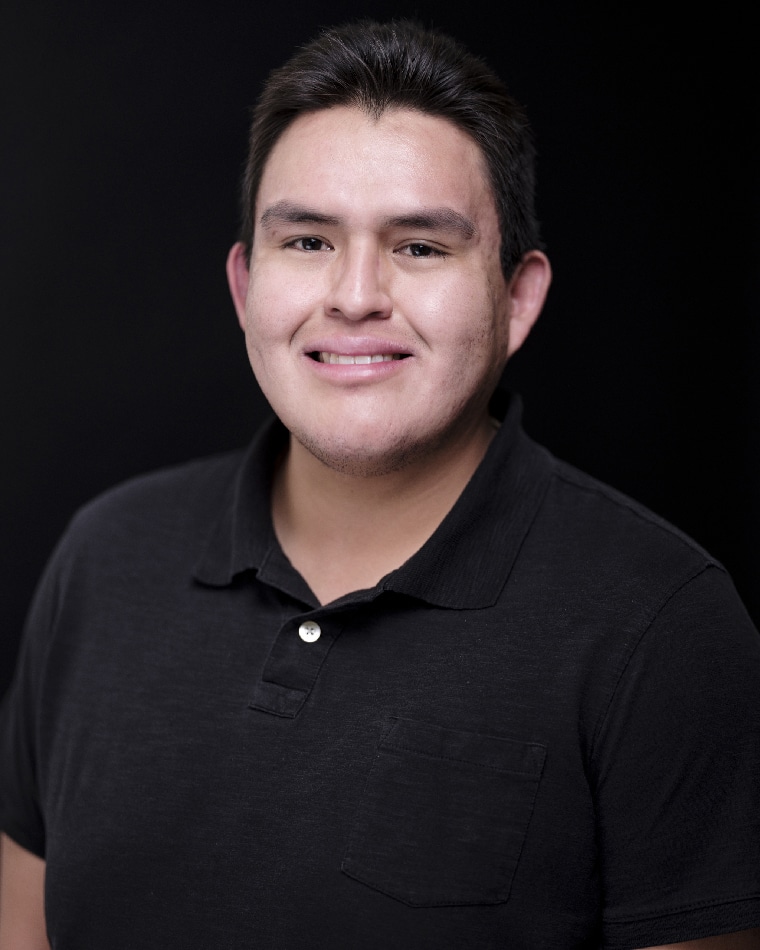 Warrior Brown
(Diné)
Admissions Counselor
Admissions and Recruitment
P (505) 424-2312
E warrior.brown@iaia.edu
About IAIA
The Institute of American Indian Arts (IAIA) offers undergraduate degrees in Studio Arts, Creative Writing, Cinematic Arts and Technology, Indigenous Liberal Studies, and Museum Studies—a minor in Performing Arts, an MFA in Creative Writing, along with certificates in Business and Entrepreneurship, Museum Studies, and Native American Art History. IAIA is the only college in the nation dedicated to the study of contemporary Native arts. The school serves 517 full time equivalent (FTE) Native and non-Native American college students from across the globe. IAIA is accredited by the Higher Learning Commission and is the only college in New Mexico accredited by the National Association of Schools of Art and Design.
For over 50 years, IAIA has played a key role in the direction and shape of Native expression. With an Internationally-acclaimed college, museum, and tribal support resource through our Land Grant programs, IAIA is dedicated to the study and advancement of Native arts and cultures, and committed to student achievement and the preservation and progress of their communities.