Experimental exPRESSion: Printmaking at IAIA, 1963–1980—Opening Reception
Fri, August 16, 2019, 5:00 pm

–

7:00 pm

|

Free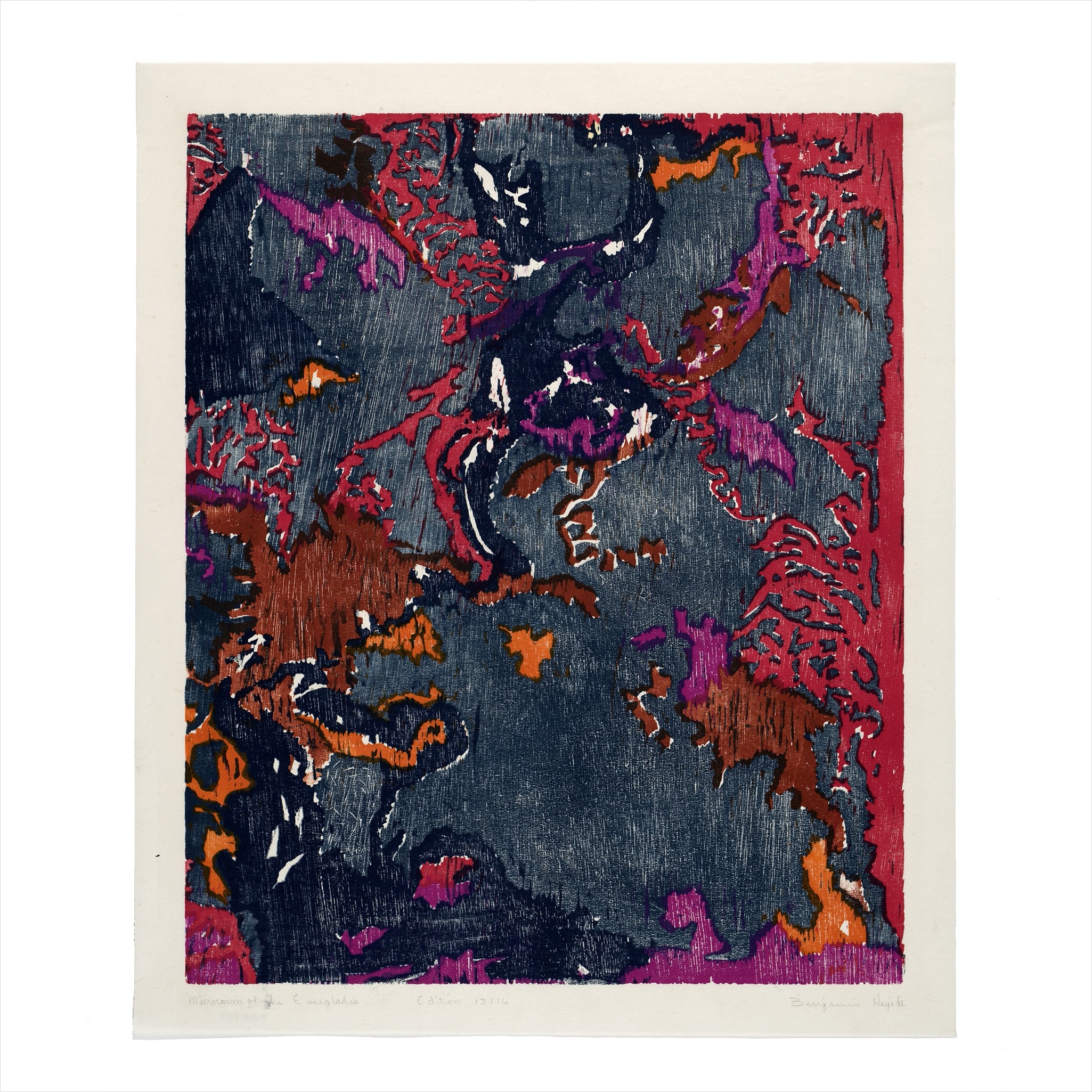 Experimental exPRESSion: Printmaking at IAIA, 1963–1980 features fifty-one recently-acquired works on paper from the Tubis Print Collection, donated by the Nina Tubis Wooderson Trust. Notable artists in the exhibition include Peggy Deam (Suquamish), Mary Gay Osceola (Seminole), and Sandy Fife (Muskogee Creek), among other IAIA Alumni. The exhibition will be on display for two-years and closes July 2021.
"Printmaking today contains so many variables, so many possibilities exist in the uses of materials. It is unlikely that any contemporary printmaker has not experimented or thought of experimenting with the same materials and processes."—Seymour Tubis, 1966
The Tubis Print Collection represents the experimentation that took place in the IAIA Printmaking Studio from 1963–1981, which established a standard ofmodern printmaking practice for Native artists. Printmaking students learned skills that were central to the fine art curriculum developed for young Native artists. The process introduced students to the concepts of design, layout, shape, line, texture, and color. Printmaking informed other media, such as painting and sculpture, and helped shape the Contemporary Native Arts Movement at IAIA.
"This exhibition celebrates the experimentation of IAIA students during the first two decades of the Contemporary Native Art Movement. The variety of works on paper on exhibit is a testament to the progressive arts education program in graphic arts," stated IAIA archivist and exhibit co-curator Ryan S. Flahive.
About Seymour Tubis
Seymour Tubis (1919–1993) was hired to teach graphic arts and printmaking at IAIA in September, 1963. Originally from Philadelphia, Tubis studied at the Philadelphia Museum School of Art and the Arts Students League of New York in the 1940s. From 1949–1950, he studied and exhibited his work in Europe and returned to the United States in the 1950s to further his art career and supplement his income through teaching art in New York until he moved to Santa Fe in 1963. Tubis was a key faculty member at IAIA until his retirement in 1981.