IAIA 2018 Spring Powwow
May 5, 10:00 am

–

7:00 pm

|

Free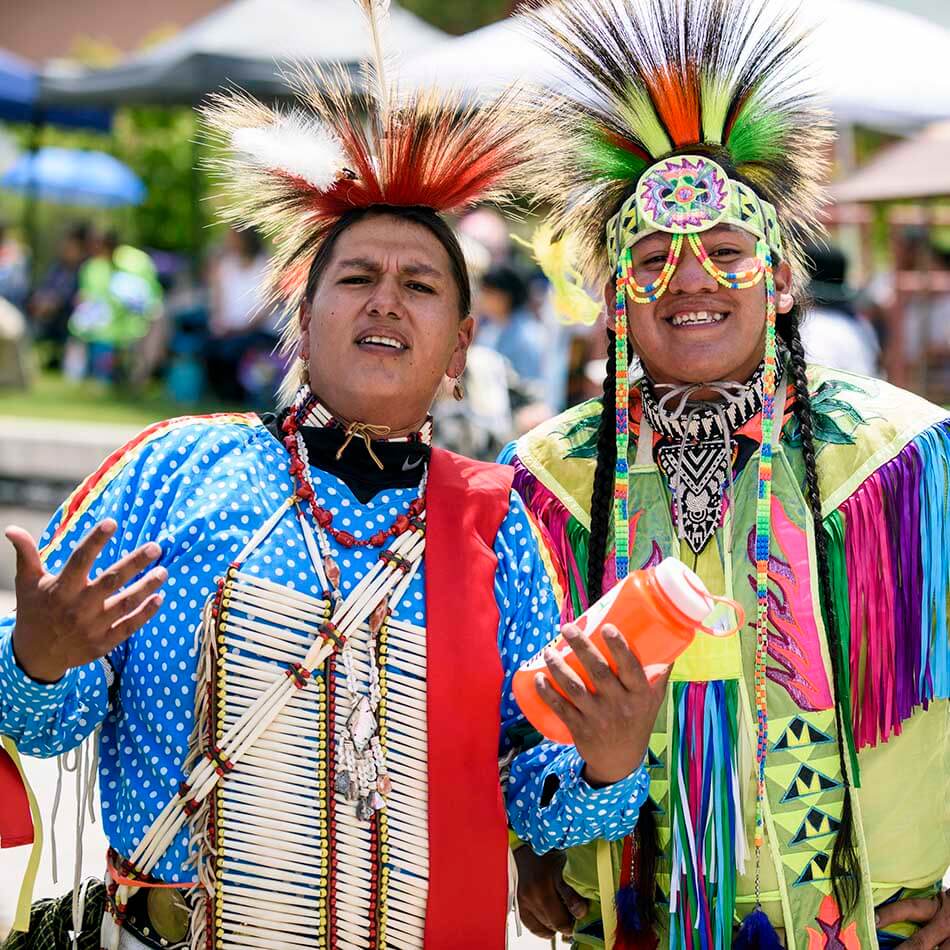 The Institute of American Indian Arts (IAIA) presents its 2018 Spring Powwow on Saturday, May 5, 2018, from 10 am–7 pm. Download, view, and print the 2018 IAIA Powwow Flier.
Head Man: Beau Falling Star Tsatoke (Kiowa)
Head Lady: Justina Bruns Nape Waste Win (Oglala Lakota)
Head Gourd Dancer: Beau Falling Star Tsatoke (Kiowa)
Host Southern Drum: Pumpkin Vyne Skidi-Pawnee
Host Northern Drum: Thunder Boyz Cochiti Pueblo
Master of Ceremonies: Erny Zah (Navajo/Jicarilla Apache/Choctaw)
Master of Ceremonies (Student): Chad Brown Eagle (Shoshone Bannock/Spokane)
Arena Director: Aaron Fry (Cherokee/Chickasaw)
Arena Director (Student): Bryson Runsabove Meyers (Chippewa Cree)
Booth Space and Contact Info
One 6' table with two chairs will be provided. There is no guarantee that electrical outlets will be available at your table. Set up is from 8 am–9 am. Vendors are responsible for their own merchandise, loading, and unloading. All sales are between vendor and customer. Space is limited—first-come, first-served. Download and view the 2018 IAIA Powwow Vendor Application.
For more information about becoming a vendor, please contact IAIA Conference Services Director Phil Cooney at pcooney@iaia.edu or (505) 424-2384. For general information, please contact IAIA Student Activities Coordinator Nocona Burgess at nburgess@iaia.edu or (505) 424-2339.
The Institute of American Indian Arts is an alcohol and drug-free campus.
Photographic Selections from the 2017 Powwow