IAIA 2019 Spring Powwow
Sat, May 11, 2019, 10:00 am

–

7:00 pm

|

Free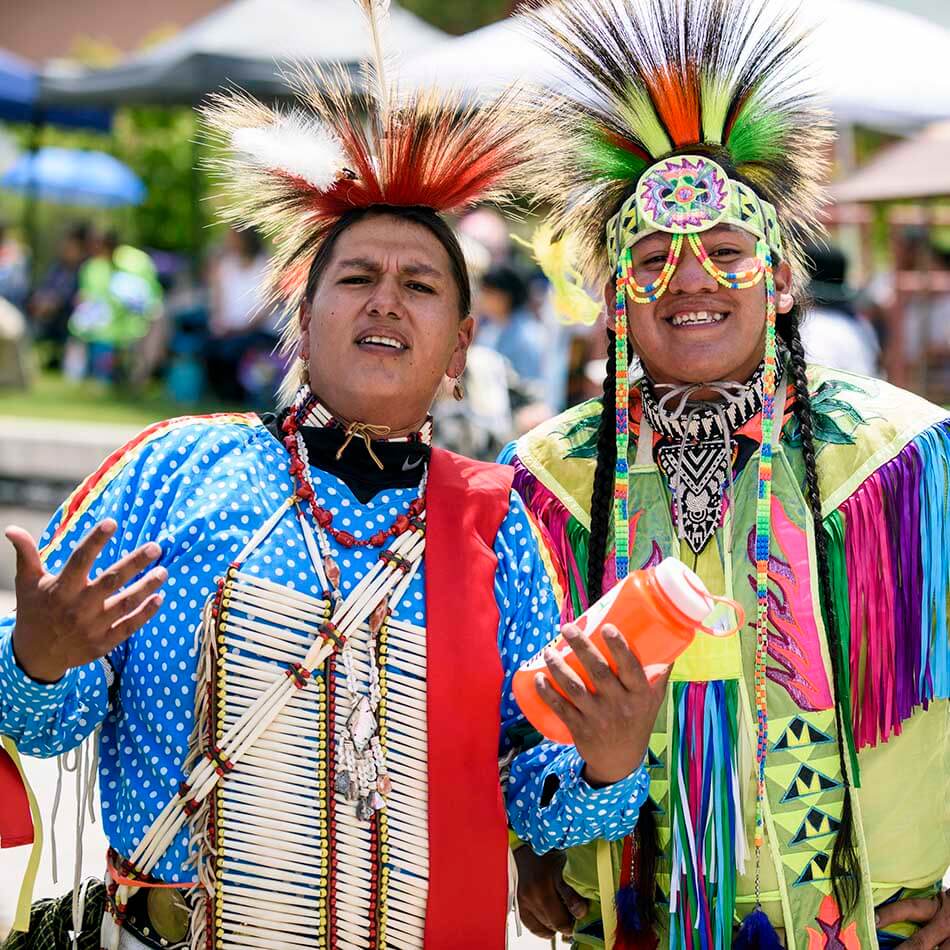 The Institute of American Indian Arts (IAIA) presents its 2019 Spring Powwow on Saturday, May 11, 2018, from 10 am–7 pm inside the Performing Arts and Fitness Center. Booth spaces are sold out.
Head Lady: Shundina Nanamkin-Spencer (Diné/Apsaalooké/Colville)
Head Man: Michael R.L. Begay (Diné/Santo Domingo Pueblo)
Head Gourd Dancer: TBA
Master of Ceremonies: James Edwards (Pawnee/N. Cheyenne/Comanche)
Master of Ceremonies (Student): Bryson Meyers (Chippewa Cree)
Host Southern Drum: Pawnee Brave Scout
Host Northern Drum: Hawk Soldier (Lakota/Navajo)
Arena Director: Aaron Fry (Cherokee/Chickasaw)
The Institute of American Indian Arts is an alcohol and drug-free campus. Partially funded by the City of Santa Fe Arts Commission and the 1% Lodgers Tax.
Schedule
| Time | Happening |
| --- | --- |
| 8:00 am | Concession setup, contest registration, and volunteer and community service check in |
| 10:00 am | Gourd dancing |
| 10:45 am | Drum roll call |
| 11:00 am | Grand Entry: Invocation, colors, flag song, and welcome by IAIA President Dr. Robert Martin |
| 11:30 am | Intertribal (all drums) |
| 12:00 pm | Tiny tots |
| 12:15 pm | Intertribal |
| 12:30 pm | Head Man give away and special |
| 1:00 pm | Red Shawl special |
| 1:15 pm | Welcome Muscogee Creeks |
| 1:30 pm | Junior and Teen contest (boys and girls) |
| 1:45 pm | Intertribal |
| 2:00 pm | Adult golden age contest (womens and mens) |
| 2:15 pm | Head Lady give away and special |
| 2:30 pm | Men's and Women's dance (points) |
| 3:00 pm | IAIA Ambassador announcement |
| 3:15 pm | IAIA Alumni honor song |
| 3:30 pm | Head Man and Head Lady two step |
| 3:30–5:00 pm | Dinner (no break in schedule) |
| 4:00 pm | Intertribal |
| 4:30 pm | Honor song for IAIA Graduates |
| 5:00 pm | Women's contest |
| 5:40 pm | IAIA Student dance competition |
| 5:45 pm | Intertribal |
| 6:00 pm | Men's contest |
| 6:30–7:00 pm | Intertribal |
Photographic Selections from Previous Powwows