IAIA A-i-R: Jonathan Thunder and Royce & Debbie Manuel—Open Studio Session
Wed, March 9, 2016, 3:00 pm

–

5:00 pm

|

Free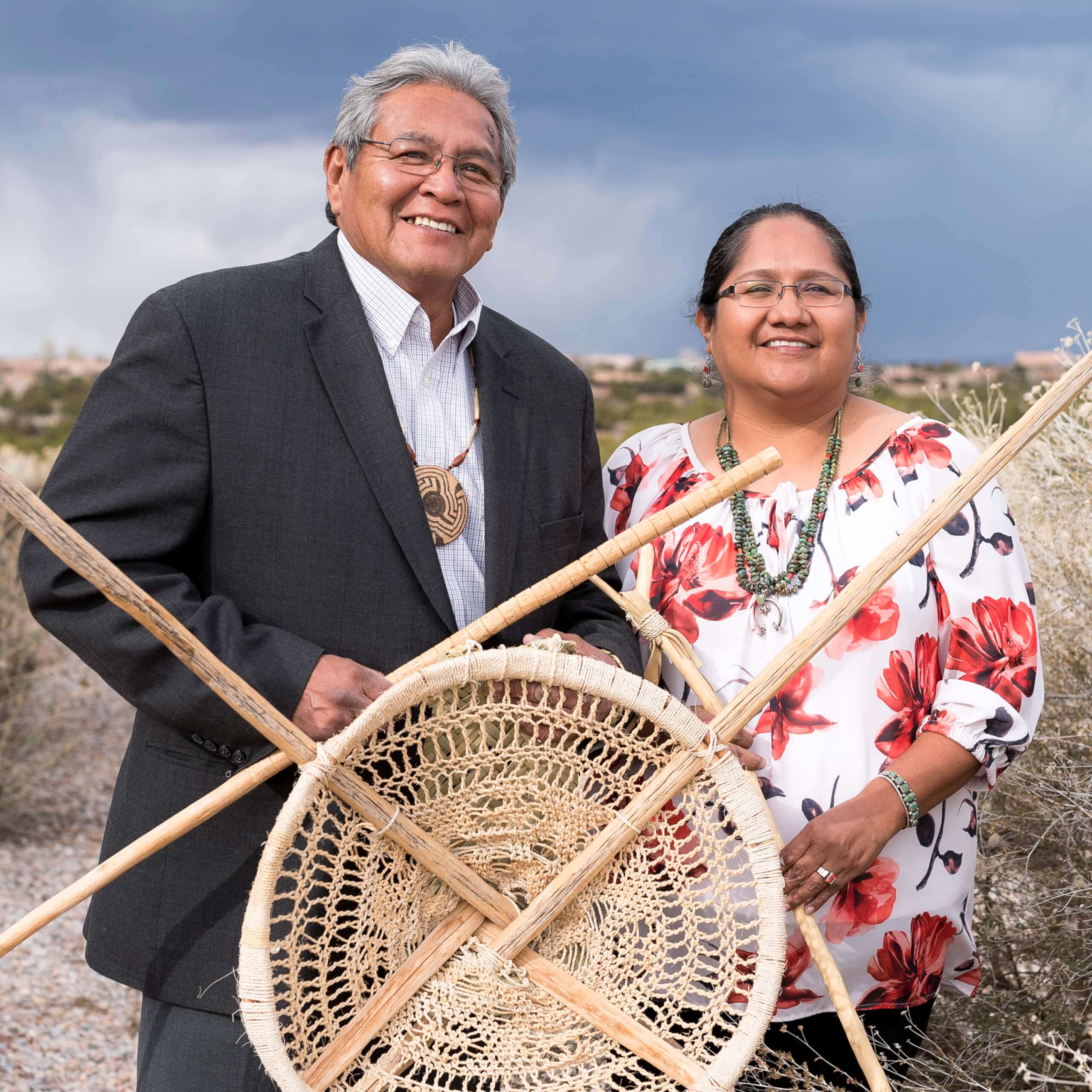 Please join our current IAIA Artists-in-Residence (A-i-R), Jon Thunder and the Manuels Wednesday, March 9th from 3-5 pm for an open studio session. Stop by their studios to see what they've been working on while here at IAIA. Their last week on campus coincides with Spring Break. If you're going away for break, this may be your last chance to see them at work. Refreshments served.
Jonathan Thunder
Jonathan Thunder (Red Lake Ojibwe) is a painter and digital media artist currently residing in Duluth, Minnesota. He attended the Institute of American Indian Arts in Santa Fe and received a BFA in Visual Effects and Motion Graphics from the Art Institutes International Minnesota. His work has been featured in many state, regional, and national exhibitions, as well as in local and international publications.
Jonathan's paintings explore personal themes of identity, life transitions, internal dialogue, and self-transformation. He depicts expressive characters whose emotions and thoughts manifest viscerally in their physical form. The bodies of his subjects often appear fragmented, animalistic, or partially obscured. His art acts as the scrapbook recording an evolving identity. Through his subjects, Jonathan can exaggerate the villains and heroes that make up his self-image. These paintings are self-portraits by nature, but also an act of releasing an image into the world.
Royce Manuel and Debbie Manuel
Royce Manuel( Ak-Mierl Aw-Thum, Salt River Pima- Maricopa Indian Community) and Debbie Manuel, MSW (Diné).
In 2006, Royce and Debbie joined together in their life's journey. Together, both families have shared many celebrations of life and have grown to respect each other's cultural lifestyles.
Royce, a 22-year Veteran Retired Firefighter, provides cultural presentations, art demonstrations and remains active throughout his community in Salt River Pima-Maricopa Indian Community and throughout the state.
Together, the Manuels bridge art and science, using traditional knowledge about plants and animals, woodworking skills, and physics to create functional bows and arrows. An additional recent endeavor for the couple has been reviving a near-lost traditional Aw-Thum Kiaho (burden basket).
Jonathan Thunder and Royce Manuel & Debbie Manuel will be in residency February 19–March 18, 2016.