IAIA A-i-R: Gray, Sonoquie, and Davids—Dinner and Studio Tours
Wed, February 27, 2019, 10:00 am

–

12:00 pm

|

Free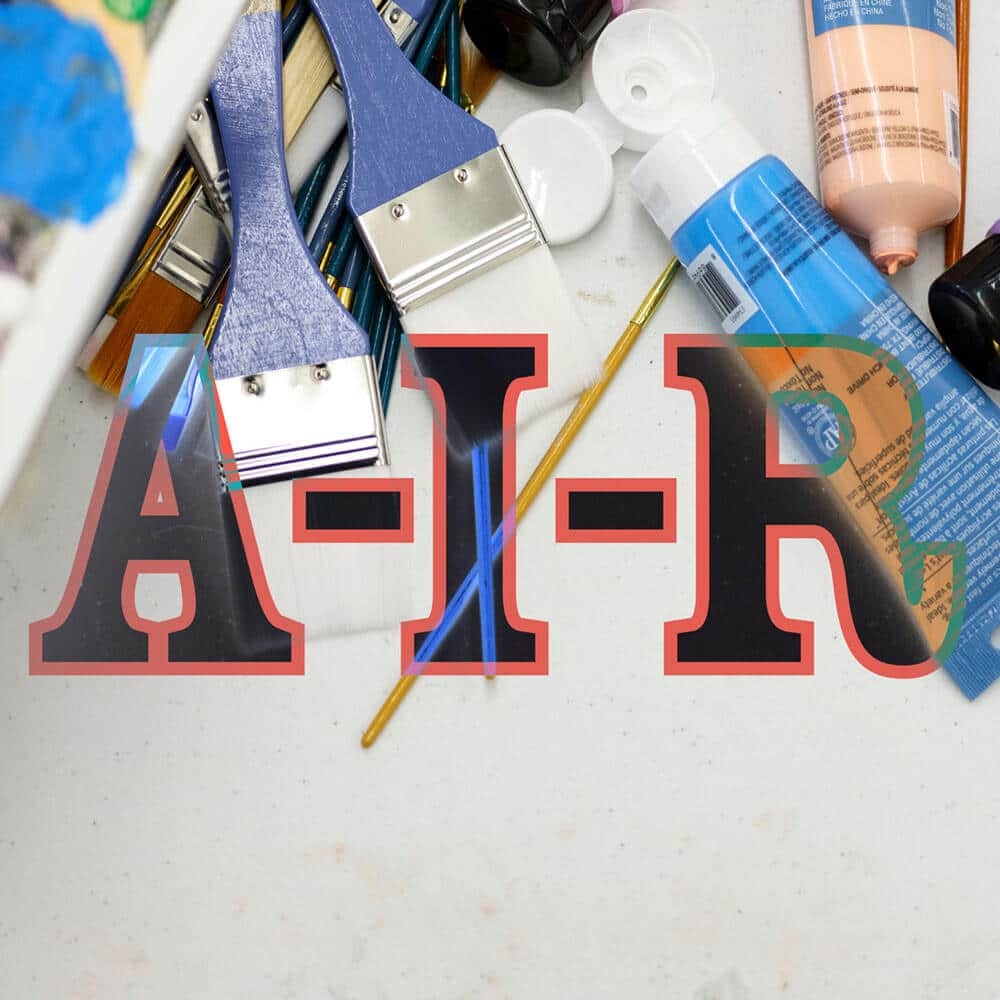 Join IAIA Artist-in-Residence (A-i-R) artists Darren Vigil Gray, Monique Sonoquie, and Brent Michael Davids for free dinner in the Balzer Gallery in the Academic Building on the IAIA campus from 5:00-5:45 pm, followed by tours of the artists' studio spaces from 5:45-7:00 pm. Free and open to the public.
Monique Sol Sonoquie
January 22, 2019–March 14, 2019
Monique Sol Sonoquie (Chumash, Apache, Yaqui, Zapotec, Irish) is a multi-dimensional Indigenous Woman, in body, mind and spirit. As a Basketweaver, Documentary Filmmaker, Youth Advocate, Traditional Food and Medicine Gatherer, Educator, Romiromi Practitioner and EarthMother Protector, she has embodied many aspects of her rich heritages into her life and work. She is adaptable to any terrain, inspiration and affliction using her Indigenuity.
Through her California non-profit, The Indigenous Youth Foundation, Inc., and independently, she provides classroom presentations, basketweaving classes, Sacred Site preservation training, answering the calls of Elders and youth in her communities. From sponsoring Native Family Health Days, to authoring children's books, organizing murals in schools, producing cultural videos, and hosting traditional healers, Sol Sonoquie embodies the tradition of sharing that is so essentially part of our cultures.
As a Basketweaver, she gathers traditional materials such as tule, juncus, hazel, and willow sticks, and more recently with kelp and seaweeds. With limited access to gathering sites and materials due to toxins, land loss ,and climate change, she has found alternative materials to preserve culture and land.
Her new-found challenge and exploration is weaving with recycled materials, combining her passions of traditional weaving and her dedication for "Refuse, Reduce, Reuse and Recycle." During her residency at IAIA, Sol Sonoquie plans to explore and expand on representing traditional lifestyles by reclaiming post industrial waste, evolving from her recently created electronic cables baskets to life size sculptures.
Brent Michael Davids
February 1, 2019–February 28, 2019
Brent Michael Davids (Stockbridge-Munsee Band of the Mohican Nation), composer of concert music and film scores, is America's most seasoned Native American composer. Davids' career spans 42 years, including awards and commissions from ASCAP, NEA, School for Advanced Research, MTC, Kronos Quartet, National Symphony, Chanticleer, Joffrey Ballet, and the Rockefeller, Bush, and McKnight Foundations. Brent is widely regarded nationwide as an American Indian music specialist for projects involving American Indians.
He holds Bachelors and Masters degrees in Music Composition from Northern Illinois University (1981) and Arizona State University (1992) respectively, trained at Redford's Sundance Institute, and apprenticed with Oscar-winning composer Stephen Warbeck (Shakespeare in Love). He has garnered the Distinguished Alumni Awards from both of the universities he attended, NIU (1996) and ASU (2004). In 1983–1984, he was Composer-In-Residence at Graceland College, Iowa.
Many of Davids' works employ traditional Native American instruments and varied instruments of his own design, including his signature quartz crystal flutes. As an Educator, he founded the award-winning Native American Composer Apprentice Program in Arizona (2000), and the Composer Apprentice National Outreach Endeavor in Minnesota (2005) and in Wisconsin (2015), to teach Indigenous youth to compose their own written music. In 2004, Davids founded the First Nations Composer Initiative as a virtual chapter of the American Composers Forum, serving as its first Artistic Advisor.
Darren Vigil Gray
February 15–March 15, 2019
An artist with feet in the contemporary world, Darren Vigil Gray (Jicarilla Apache/Kiowa Apache) draws his expression from a modernist arena where formal concerns such as composition, line, brushwork, even subject matter pay homage to an artist's subjective experience. Raised on the isolated Jicarilla Apache Reservation in north-central New Mexico, the son of a Jicarilla Apache father and a Kiowa Apache mother from the Southern Plains of Oklahoma, Gray is the only tribal member of his generation to establish himself as a major figure in the contemporary art world.

Since 1987, he has shown regularly in Santa Fe's leading galleries. Currently he is represented by The Gerald Peters Gallery and his annual Indian Market shows prove to be highly regarded and successful. As a modern Native American, he ventures to confront the two worlds in which he exists—keeping one foot in the modern world without compromising the elements of the natural world which feed and nurture his spirit. He is constantly challenging himself, finding new ways to bring life to the dead two-dimensional realm of his painting. In this aspect, Gray is the mediator between the earthly realm of paint, and the unearthly realm of artistic creation.
Partially funded by the City of Santa Fe Arts Commission and the 1% Lodgers Tax.