IAIA A-i-R: Janet Rogers on "Through Our Eyes" KSFR Radio Show
Tue, July 17, 2018, 4:00 pm

–

4:30 pm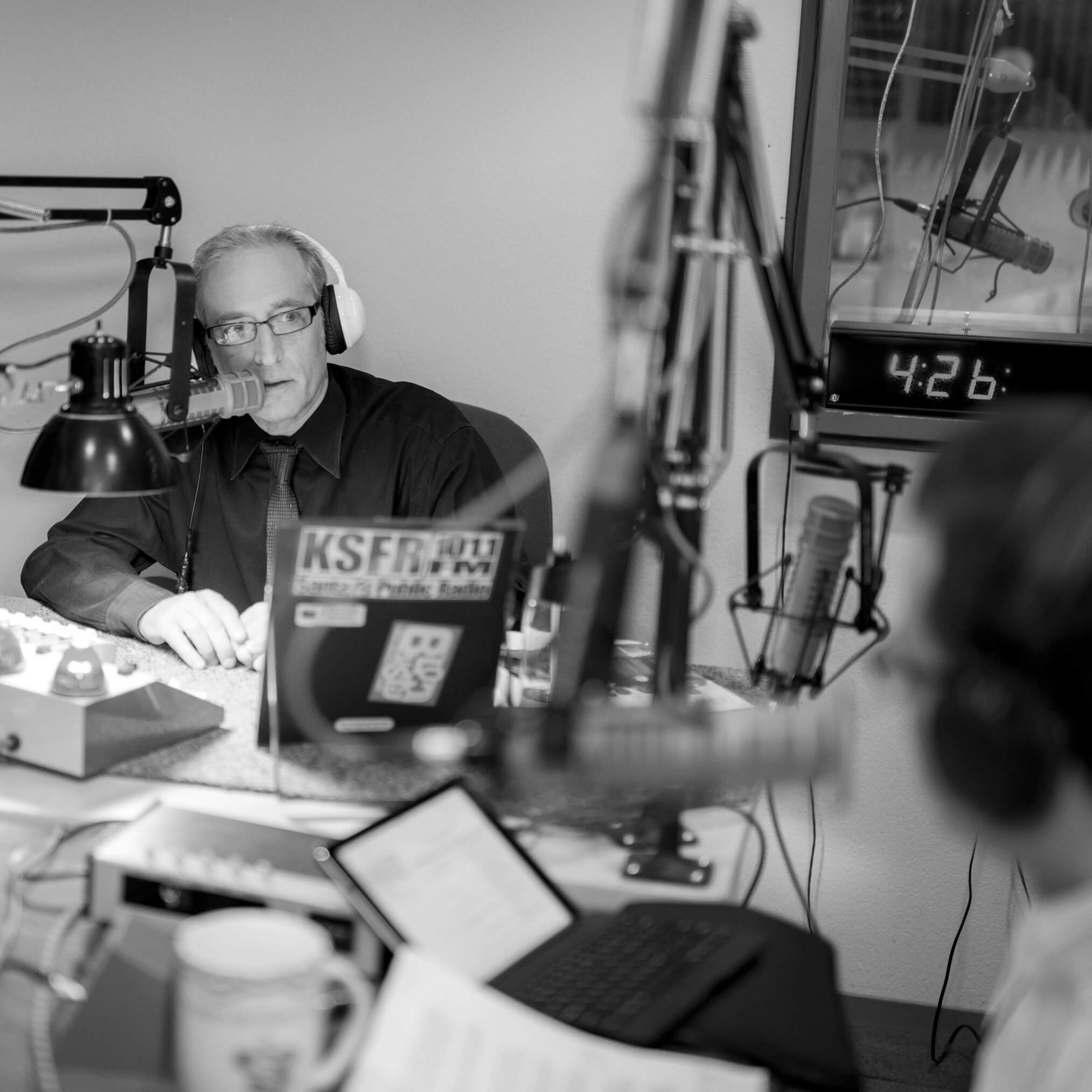 Tune into KSFR 101.1 FM to hear current IAIA Artist-in-Residence (A-i-R) artist Janet Rogers and Mara Bouvier (General Manager of Sunrise Springs Spa Resort) in a conversation with IAIA Director of Marketing and Communications Eric Davis on "Through Our Eyes." Stream the live broadcast at www.ksfr.org or listen to previous shows at www.throughoureyes.libsyn.com.
Janet Rogers
July 3, 2018–August 31, 2018
Janet Rogers (Mohawk/Tuscarora) is a writer from Six Nations. Rogers works in the genres of poetry, spoken word performance poetry, video poetry, and recorded poetry with music. Rogers is also a radio broadcaster, documentary producer, media and sound artist. Her literary titles include Splitting the Heart, Ekstasis Editions 2007, Red Erotic, Ojistah Publishing 2010, Unearthed, Leaf Press 2011, Peace in Duress, Talonbooks 2014, and Totem Poles and Railroads, ARP Books, 2016, and a forthcoming title Between Spirit and Emotion, Bookland Press, Fall 2018. She produced and hosted Native Waves Radio on CFUV-FM from 2007–2017. Her music column, Tribal Clefs, was part of CBC Victoria's programming from 2008–2016. Her radio documentaries, Bring Your Drum: 50 years of Indigenous Protest Music and Resonating Reconciliation, won Best Radio at the imagineNATIVE Film and Media Festival in 2011 and 2013.
The 2Ro Media Collective is a production company she and Mohawk media artist Jackson 2bears own and operate which produced the short experimental documentary NDNs on the Airwaves about CKRZ-FM Six Nations radio. 2Ro Media also developed the multiple media project For This Land presented as multi-channel media installations in several galleries and public venues. Rogers also produced a six-part radio documentary series NDNs on the Airwaves focused on the current history of native radio in Canada (launched in February 2016).
Janet Roger's residency session is made possible by the generous support of Sunrise Springs Spa Resort in partnership with IAIA. Partially funded by the City of Santa Fe Arts Commission and the 1% Lodgers Tax.