IAIA A-i-R: Neel and Webster—Dinner and Studio Tours
Thu, September 26, 2019, 5:00 pm

–

7:00 pm

|

Free
Event Navigation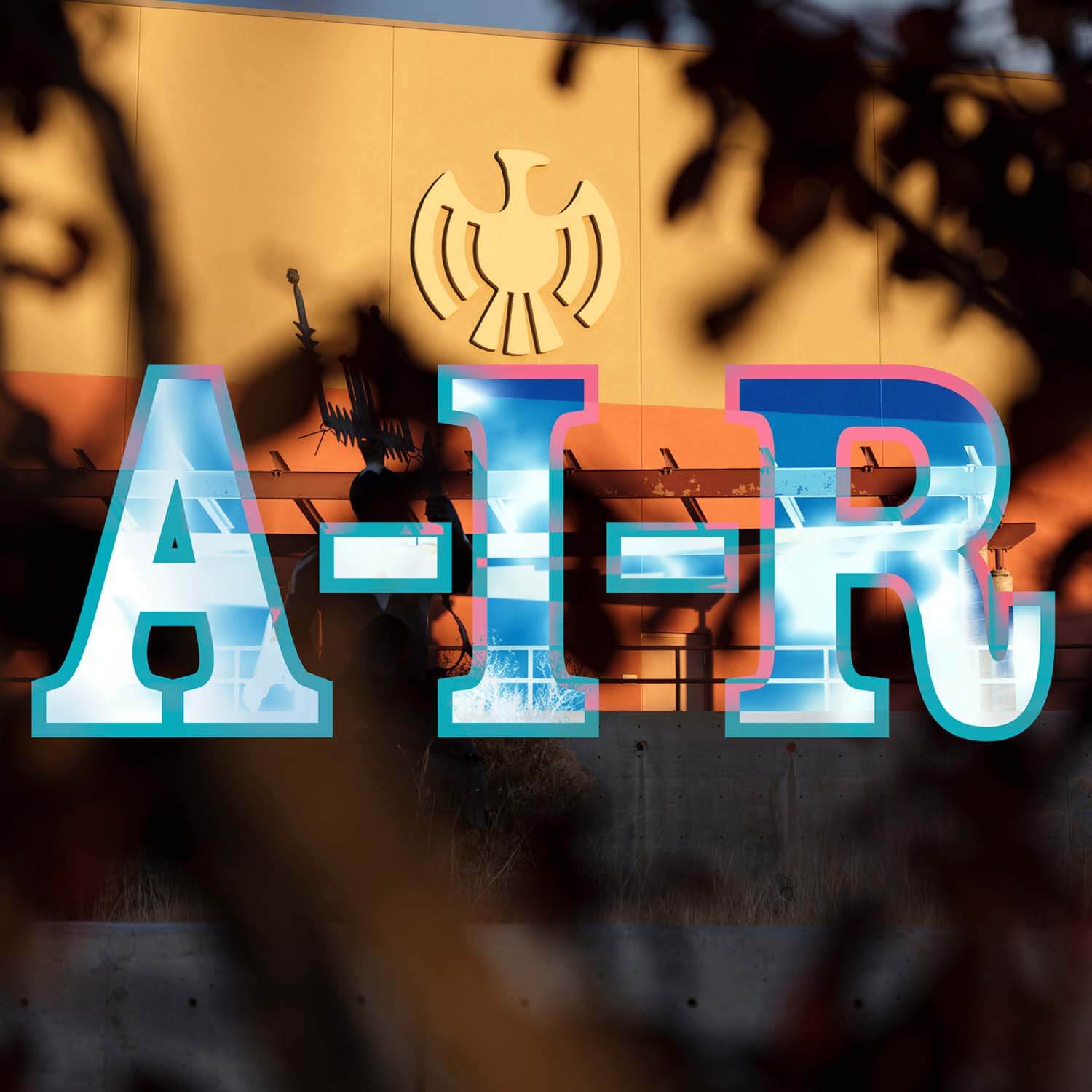 Join IAIA Artist-in-Residence (A-i-R) artists Edwin Neel (Kwakwaka'wakw) and Jodi Webster (Ho-Chunk Nation) for free dinner in the Balzer Gallery in the Academic Building on the IAIA campus from 5:00-5:45 pm, followed by tours of the artists' studio spaces from 5:45-7:00 pm. Free and open to the public.
Edwin Neel
September 3–October 25, 2019
Edwin Neel (Kwakwaka'wakw) was Born in Vancouver, British Columbia, Canada, and has inhabited various cities on Vancouver Island. He currently resides in metro Vancouver, BC. Neel has recently obtained a Bachelor of Fine Arts through the Emily Carr University of Art and Design.
Neel is a cultural producer of First Nations heritage: of the Kwagu'ł, and Ahousaht Nations from his father and mother's side respectively. Neel is formally trained and instructed in the Kwakwaka'wakw form line and carving style by his father David Neel, an accomplished carver and jeweler. His father was initially instructed by the late Beau Dick, Wayne Alfred, and Lyle Wilson who've indirectly influenced Edwin Neel's style of carving and formline design. Edwin has been given two traditional names of Kwakwaka'wakw and Nuuchahnulth origin. The name Kasolas was given to him during his father's feast at the Museum of Anthropology, UBC in 1993, and the name Aanapis during his late maternal grandfather Henry Marshall's funerary potlatch in 2014.
Jodi Webster
September 3–27, 2019
Jodi Webster (Ho-Chunk Nation) holds a degree in Graphic Design, a BFA in Painting and Drawing, and MFA in Jewelry/Metals from the University of Kansas. She is a member of the Ho-Chunk Nation of Wisconsin as well as a member of the Prairie Band Potawatomi Nation.
As a jeweler, she explores the making and revitalization of jewelry done by tribes of the Upper Midwest by utilizing designs that are regionally specific to the Great lakes region. Her techniques range from fabrication by hand with a jeweler's saw and torch, to the modern use of computer CAD (Computer Aided Design) software and 3D printing for investment casting. Her use of technology is a means of countering the stereotypes of what is ascribed to be Native American made and/or art. "Just as my ancestors acquired and used the most trending supplies of the era—such as glass beads, metal, silk and cotton fabrics—I, too, am using the most current tools to adorn myself," said Webster.
Partially funded by the City of Santa Fe Arts Commission and the 1% Lodgers Tax.
If you are an individual with a disability in need of any type of auxiliary aid or service to attend this event, please contact IAIA's ADA Office at least seven calendar days prior to the event or as soon as possible at adaoffice@iaia.edu or (505) 424-5707.