IAIA A-i-R: Chacon, Ortman, and Sorensen—Welcome Dinner
Tue, January 24, 5:00 pm

–

7:00 pm

|

Free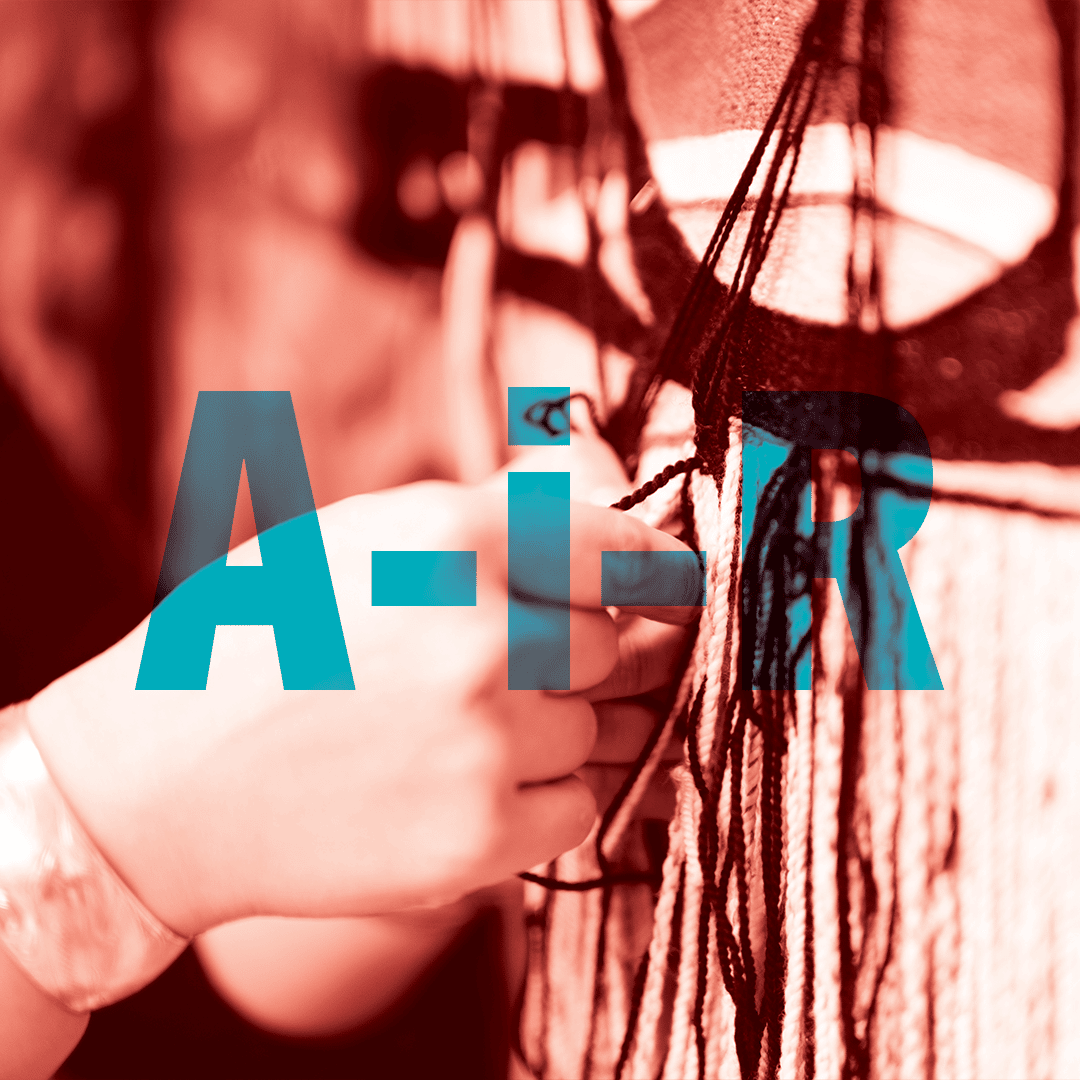 Please join IAIA in welcoming the 2023 A-i-R artists for a free dinner in the Academic Building on the IAIA campus from 5:00–5:45 pm, followed by a tour of the artist's studio space from 5:45–7:00 pm. The locations of each artist will be Nanibah Chacon (Diné) in the Artist-in-Residence Studio, Academic Building, Laura Ortman (White Mountain Apache) in the Allan Houser Haozous Sculpture and Foundry Building, and Matagi Sorensen (Yavapai Apache) in the Jewelry Studio, Academic Building.
Menu
Asian Salad: Chicken, organic tofu, green onions, peppers, cucumbers, carrots, water chestnuts, almonds, oranges, toasted coconut, raisins, wonton strips,
and lemon tamari dressing
Tumeric lemon honey orange agua fresca and ice water
Assorted cookies and whole strawberries
Free and open to the public. For more information, contact Daina Warren at daina.warren@iaia.edu or Erin Cooper at erin.cooper@iaia.edu.
Nanibah Chacon
January 20–February 17, 2023
Nanibah "Nani" Chacon (Diné and Chicana) is most recognized as a painter and muralist. Chacon was born in Gallup, New Mexico and grew up on both the Navajo reservation and in New Mexico. Based in Albuquerque, New Mexico, Chacon's most notable works have been within the public arts sector, in which she has a cumulative experience of over 20 years. Her practice includes other mediums and a developed aptitude in painting, installation, illustration, and design. In 2003, Chacon received her Bachelor's in Education from the University of New Mexico. She has seven years of teaching experience in the classroom and has also written curricula for alternative education programs.
Chacon's works often include community-based integration and social practice, working as critical components within the public work pieces she creates. Creating public works facilitates a social engagement process, making community a central part of her process and elevating her personal philosophy—art should be accessible and a meaningful catalyst for social change. Chacon's work is recognized for its unique style, attention to site specific location and content, and integration of socio-political issues affecting women and Indigenous peoples. Chacon's work focuses on the figurative subject matter while exploring concepts within Indigenous culture, bringing the complexity of Indigenous people to the forefront. The content of the work incites dialogue through philosophical personification and abstract metaphor. Chacon currently exhibits across the United States and abroad. She has maintained a career as a painter, muralist, educator, and activist, creating works both nationally and Internationally while working with multiple organizations and institutions, receiving commissions and collaboration opportunities worldwide.
Laura Ortman
January 9–February 7, 2023
A soloist musician, composer and vibrant collaborator, Laura Ortman (White Mountain Apache) creates across multiple platforms, including recorded albums, live performances, and filmic and artistic soundtracks. She has collaborated with artists such as Tony Conrad, Jock Soto, Raven Chacon, Nanobah Becker, Okkyung Lee, Martin Bisi, Jeffrey Gibson, Caroline Monnet, Tanya Lukin Linklater, Demian DinéYazhi, and In Defense of Memory. An inquisitive and exquisite violinist, Ortman is versed in Apache violin, piano, electric guitar, keyboards, and amplified violin, often sings through a megaphone, and is a producer of capacious field recordings. In 2008 Ortman founded the Coast Orchestra, an all-Native American orchestral ensemble that performed a live soundtrack to Edward Curtis' film, In the Land of the Head Hunters (1914), the first silent feature film to star an all-Native American cast. She has performed at The Whitney Museum of American Art, The Guggenheim, and The Museum of Modern Art in New York, the Musée d'Art Contemporain de Montréal, Artists Space, The Stone residency, The New Museum, imagineNATIVE Film + Media Arts Festival, The Toronto Biennial, and the Centre Pompidou, Paris, among countless established and DIY venues in the US, Canada, and Europe.
Matagi Sorensen
January 9–March 6, 2023
Contemporary artist, Matagi Sorensen (Yavapai-Apache), creates hand-fabricated and lost wax-cast jewelry. His designs are sleek and modern and draw from traditional motifs rooted in his heritage. Since graduating from Northern Arizona University with BFA in 2011, Matagi has exhibited throughout the country at various shows, including the Southwest Indian Arts Fair, SWAIA's Santa Fe Indian Market, Heard Museum Guild Indian Fair and Market, Eitlejorg Indian Market and Festival, Autry American Indian Art Market, and the Native American Art Market at the Smithsonian's National Museum of the American Indian. He most recently graduated from an MFA at Arizona State University where he furtherd is furthering his knowledge and skills in metalsmithing and design, as well as experimenting with natural and culturally traditional materials.
If you are an individual with a disability needing any auxiliary aid or service to attend this event, please get in touch with IAIA's ADA Office at least seven calendar days before the event or as soon as possible at adaoffice@iaia.edu or (505) 424-5707.