IAIA A-i-R: Royce and Debbie Manuel—Conversation and Demonstration
Tue, March 15, 2016, 3:00 pm

–

5:00 pm

|

Free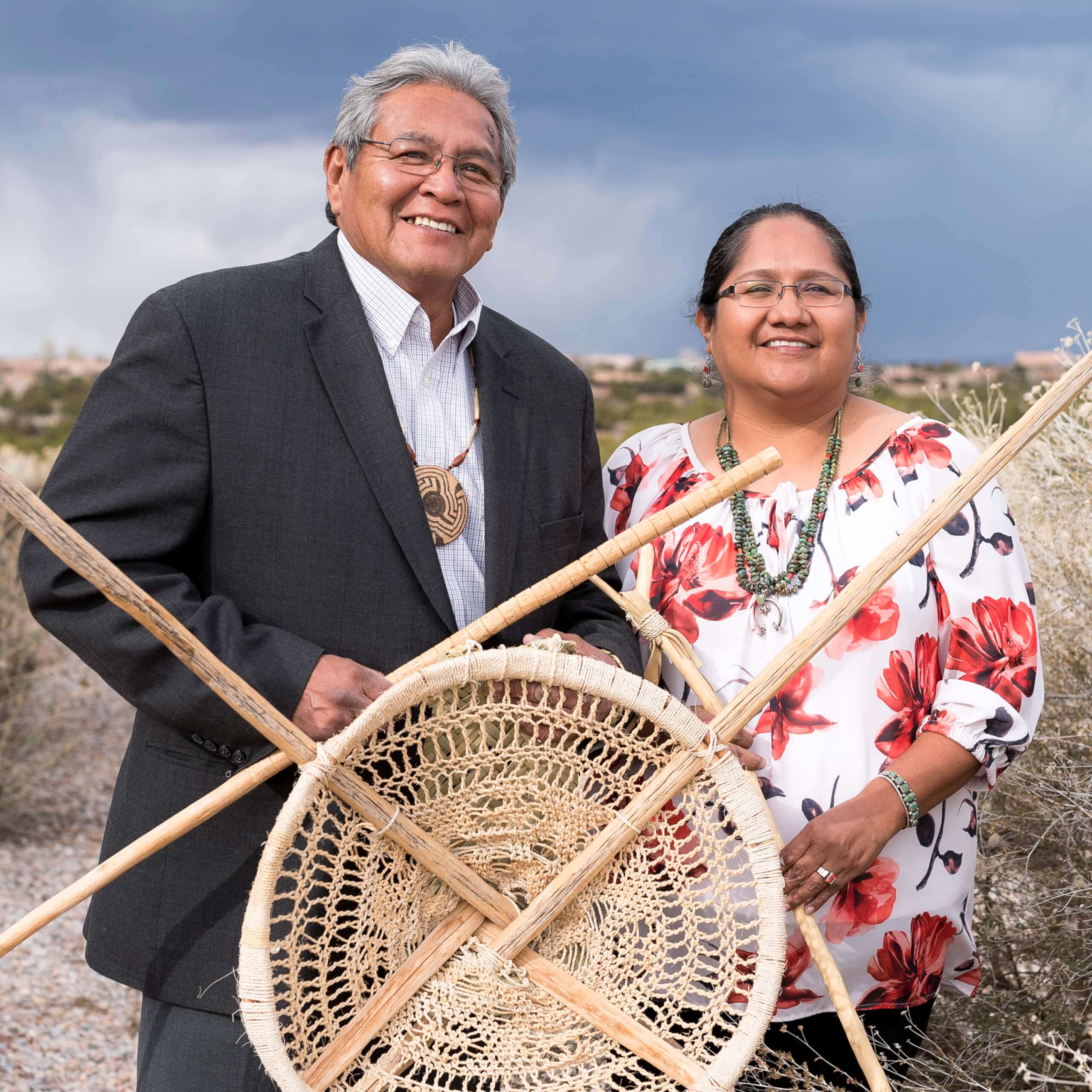 The Ralph T. Coe Foundation for the Arts and Institute of American Indian Arts (IAIA) are pleased to present a public conversation and demonstration by current IAIA Artist-in-Residence (A-i-R) Royce Manuel (Ak-Mierl Aw-Thum, Salt River Pima- Maricopa Indian Community) and Debbie Manuel MSW (Diné). Royce has long worked in crafting traditional, functional bows and arrows and leading workshops and presentations to share this art form with his community. Gaining local and national support for this work, Royce Manuel has spent decades guiding younger generations to appreciate such traditions.
In 2006, Royce and Debbie joined together in their life's journey. The Manuel's bridge art and science, using traditional knowledge about plants and animals, woodworking skills, and physics to create functional bows and arrows. In recent years the Manuel's have worked to single-handedly save the ability to weave the kiaha, or traditional Pima burden basket woven from agave, from extinction.
The Manuel's will present to the public in a free conversation and demonstration the importance of these skills and materials. Please join us at the Ralph T. Coe Foundation for the Arts for this incredible opportunity.