Suzan Shown Harjo Symposium
Event Navigation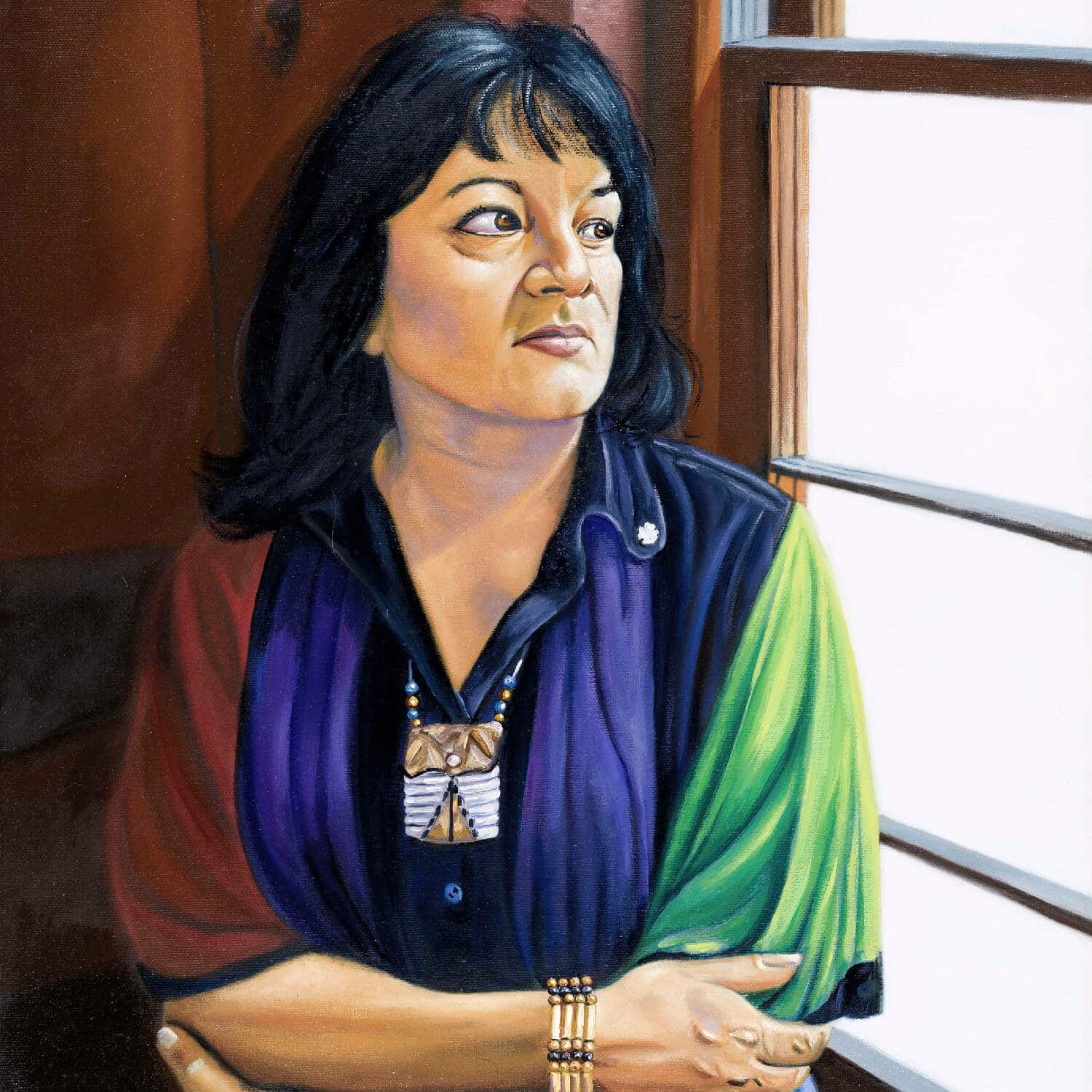 The National Museum of the American Indian (NMAI) and the IAIA Museum of Contemporary Native Arts (MoCNA) are co-sponsoring the Suzan Shown Harjo Symposium on September 20, 2019 at the National Mall in Washington, DC. This symposium honors Suzan Shown Harjo's (Cheyenne and Hodulgee Muscogee) contributions to Native arts and cultures.
Presenters
Philip J. Deloria
Jodi Archambault Gillette
Kevin Grover
Duke Ray Harjo II
Tina Kuckkahn-Miller
Robert G. Martin
Michael D. McNally
Mary Kathryn Nagle
Patsy Phillips
Wilson Pipestem
James Riding In
Gabrielle Tayac
Mark Trahant
W. Richard West, Jr.
More information about this symposium forthcoming.
About Suzan Shown Harjo
Suzan Shown Harjo (born June 2, 1945) (Cheyenne and Hodulgee Muscogee) is an advocate for American Indian rights. She is a poet, writer, lecturer, curator, and policy advocate, who has helped Native peoples recover more than one million acres (4,000 km²) of tribal lands. After co-producing the first Indian news show in the nation for WBAI radio while living in New York City, and producing other shows and theater, in 1974 she moved to Washington, DC, to work on national policy issues. She served as Congressional liaison for Indian affairs in the President Jimmy Carter administration and later as president of the National Council of American Indians.
Harjo is President of the Morning Star Institute, a national Native American rights organization. Since the 1960s, she has worked on getting sports teams to drop names that promote negative stereotypes of Native Americans. In June 2014, the Patent and Trademark Office revoked the Washington Redskins trademark, the owner said he would appeal. By 2013 two-thirds of teams with American Indian mascots had changed them due to these public campaigns.
On November 24, 2014, Harjo received the Presidential Medal of Freedom, the United States' highest civilian honor.
About Suzan Shown Harjo from Wikipedia.