What is Indigenous Liberal Studies?
Wed, March 27, 2019, 1:30 pm

–

2:15 pm

|

Free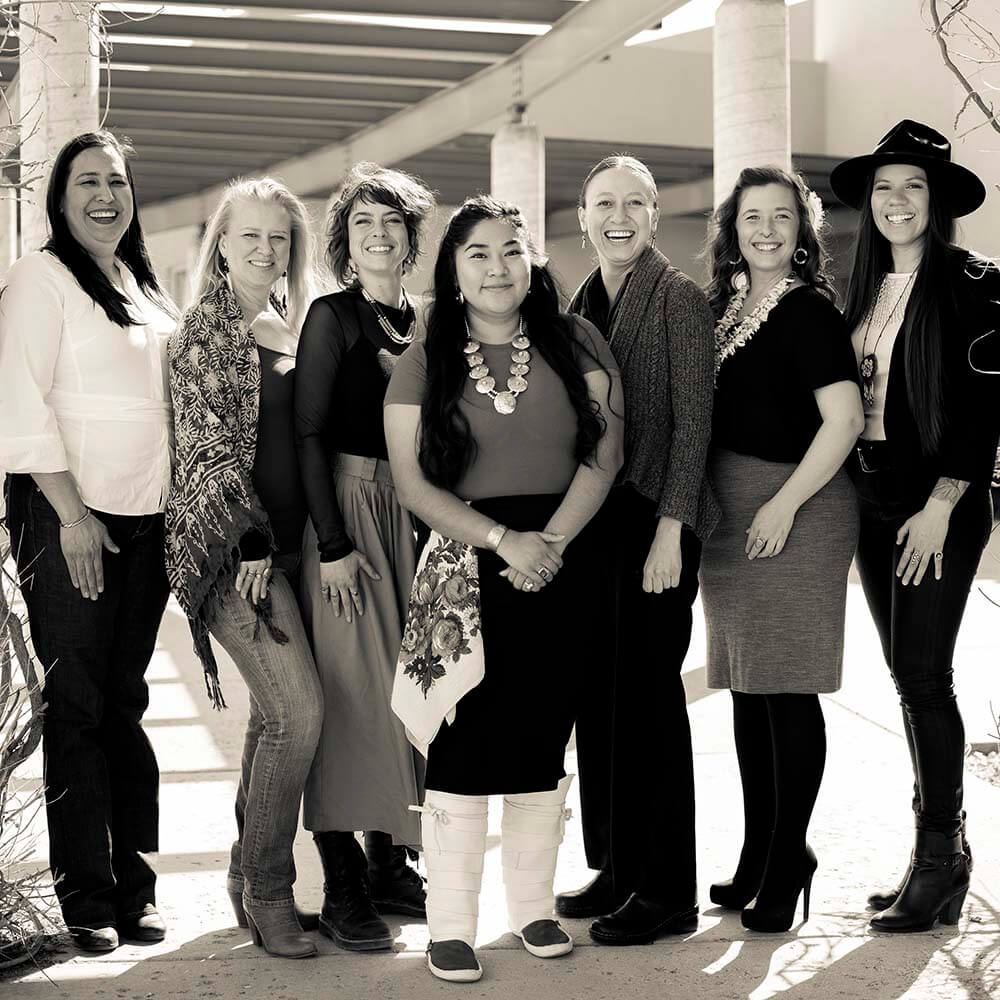 Please join us for this exciting webinar presented by IAIA Assistant Professor and ILS Department Chair Dr. Porter Swentzell (Santa Clara Pueblo) that will explore the guiding principles of the IAIA Indigenous Liberal Studies (ILS) program. You will learn how the program has impacted to IAIA students and how they have utilized their degree after graduation.
About Porter Swentzell
Dr. Porter Swentzell is from Santa Clara Pueblo, where he grew up participating in traditional life in his community and developed an interest in language and cultural preservation. He is Chair and Assistant Professor of Indigenous Liberal Studies at the Institute of American Indian Arts, a Regent for Northern New Mexico College, and serves on the board of the Native American Endowment Fund. Porter holds a PhD in Justice Studies from Arizona State University, a MA in Interdisciplinary Studies with Concentrations in History and Political Science from Western New Mexico University, and a BA in Integrated Studies with an Emphasis in Pueblo Indian Studies from Northern New Mexico College. He lives at Santa Clara Pueblo along with his fiancée and three children.
Join the webinar from your computer, tablet, or smartphone. New to GoToMeeting? Get the app now and be ready when your first meeting starts.
Alternatively, you can also dial in using your phone at (571) 317-3122 using access code 397-780-125.
For more information, please contact Director of Admissions and Recruitment Mary Silentwalker at (505) 424-2307 or by mary.silentwalker@iaia.edu.
About IAIA
The Institute of American Indian Arts (IAIA) offers undergraduate degrees in Studio Arts, Creative Writing, Cinematic Arts and Technology, Indigenous Liberal Studies, and Museum Studies—a minor in Performing Arts, an MFA in Creative Writing, along with certificates in Business and Entrepreneurship, Museum Studies, and Native American Art History. IAIA is the only college in the nation dedicated to the study of contemporary Native arts. The school serves 517 full time equivalent (FTE) Native and non-Native American college students from across the globe. IAIA is accredited by the Higher Learning Commission.
For over 50 years, IAIA has played a key role in the direction and shape of Native expression. With an Internationally-acclaimed college, museum, and tribal support resource through our Land Grant programs, IAIA is dedicated to the study and advancement of Native arts and cultures, and committed to student achievement and the preservation and progress of their communities.