Transportation to and from campus and throughout Santa Fe is available from several sources, Santa Fe Trails Bus Service, New Mexico Rail Runner Train Service, and the IAIA Shuttle Service. IAIA's Transportation Policy serves as a guide for students to plan for their transportation needs.
Download and view the IAIA Transportation Policy
Shuttle service is available by appointment for medical appointments, picking up oversized art supply purchases, internships, and employment. Each semester a transportation schedule is developed to provide regular trips to the City of Santa Fe. These schedules are posted around campus within the first week of classes.
The New Mexico Rail Runner Express is a commuter train service with stops from Belen to Santa Fe. The closest stop to IAIA is the 599 Station. To view schedules and information, visit New Mexico Rail Runner Express.
The Santa Fe Trails bus system, Route 22, is available on an hourly basis between 7:20 am–5:20 pm Monday through Friday, with bus stops located on each side of Avan Nu Po Road.
Bus schedules are available in the library, student life, and the housing offices. To view the entire Santa Fe Trails bus system, visit Santa Fe Trails Bus System.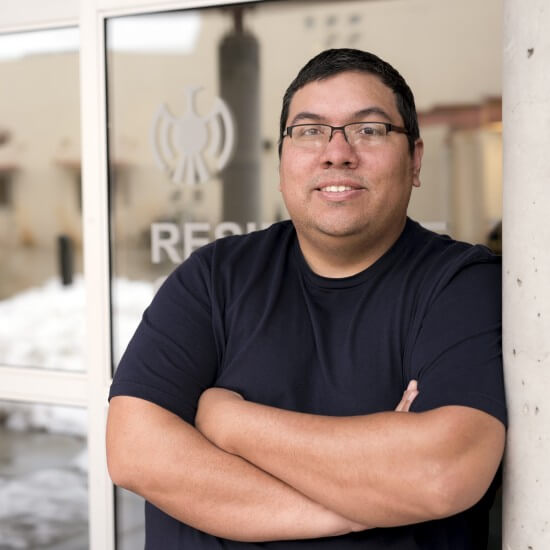 Blue Tarpalechee
(Mvskoke)
Housing Director
Student Life
P (505) 428-2380
E btarpalechee@iaia.edu