The Institute of American Indian Arts (IAIA) celebrates the opening of its newest campus facility, the Performing Arts and Fitness Center. This $9.5 million center will provide professionally equipped rehearsal, dance and movement studios, a state-of the art flexible theater space (black box), plus a full gymnasium, cardio, and weight room. The Performing Arts and Fitness Center will be open in January 2018 for campus use—basketball, badminton, and volleyball in the spacious gymnasium, fitness classes, and theater productions, will all share a new home. Check back for the Center's schedule and list of upcoming performances.
Your Support Made The Difference
In addition to securing significant funding from the State of New Mexico and various Federal sources, private Foundations and individuals also helped generously to make this extraordinary facility a reality.
We are so appreciative to the supporters of IAIA who helped us look to the future and complete this building—thank you to our donors!
Please feel free to contact the Office of Institutional Advancement with any questions, or to schedule a visit to discuss a gift to support the ongoing needs of the Performing Arts and Fitness Center.
Moving Forward Campaign Donors
$1,000,000
The John and Sophie Ottens Foundation
$100,000
Barbara and Robert Ells
$10,000–$50,000
Charmay Allred
Darlene and Jeff Anderson
American Indian College Fund, in honor of the Wilke Family
JoAnn and Bob Balzer
Ms. Bidtah N. Becker and Mr. Paul Spruhan
Gail and Joel Bernstein
Raven and Laurel Davis-Mayo
Lee Ann and Marshall Hunt
Anne and Loren Kieve
Mr. Charles E. McKittrick, Jr.
Kristine and David Miller
Beverly and Michael Morris
Ms. Eileen Wells
$2,000–$9,999
Dorothy Bracey and Tom Johnson
Deborah and Jimmy Goodman
Robert N. Harcourt
Brenda L. and Thomas L. Kingery
Dr. Robert Martin and Ms. Luci Tapahonso
Felicia Rocca Rutledge
$1,000–$1,999
Barbara D. Blum
The Young Boozer Family Foundation
Mr. and Ms. William Carroll
Ms. Colleen Cayes
Cynthia Chavez Lamar and Walter Lamar
Mr. Charles Cohen and Ms. Christine Schindler
Mr. Stock Colt
Jeanne and Raymond C. Givens
Ms. Carmen Henan and Mr. Alvin Sandoval
Ms. Nena Martinez Anaya
Mr. and Ms. Lawrence Mirabal
Yara and Gerald Pitchford
The Ranch House
Mr. William Sayre
Mrs. Nancy Zeckendorf
$500–$999
Mr. and Mrs. Kevin Box
Mrs. Laurie B. Logan Brayshaw
Mr. and Mrs. William M. Buchsbaum
Ms. Diane Castiglioni
Cherokee SouthWest Township
Mr. Robert F. Corroon, Jr.
Mr. and Mrs. Eric Davis
First National 1870
Sonya Kelliher-Combs and Shaun W. Combs
Mr. and Ms. James Mason
Michael Namingha
Ms. Lynn Paxson
Mr. and Mrs. Steve Pett
Ms. Patsy Phillips
Mr. and Mrs. Jean-Michel Rendu
Dr. Steven Rosenberg and Mrs. Keely Rosenberg
Ms. Hunter J. Smith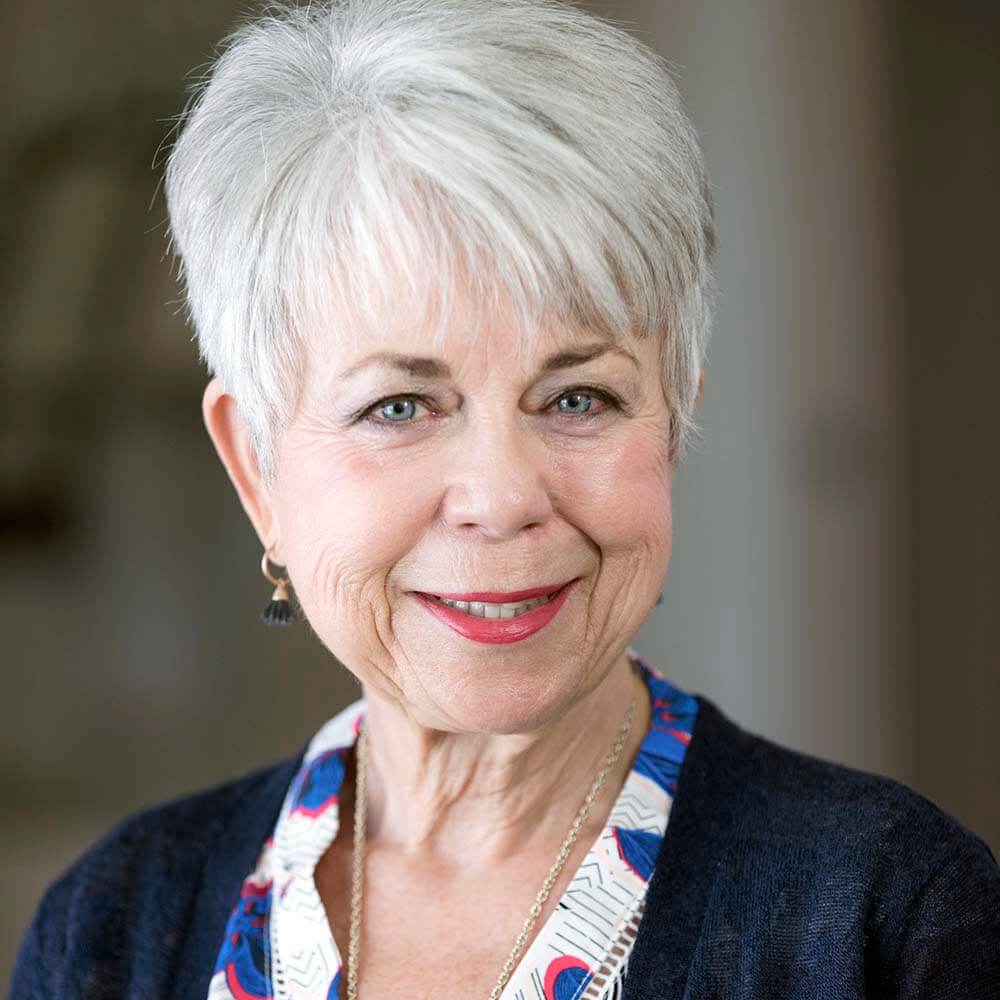 Judith Pepper
(Choctaw)
Director
Institutional Advancement
P (505) 424-2309
E judith.pepper@iaia.edu