Shape is vital to art and sculpture. It's also vital to the artist. Getting in shape and staying in shape are what we actively pursue in the Fitness and Wellness Program. Our facility, housed in the Student Life Activity Center, is dedicated to bringing the benefits—physically, artistically and emotionally—to the IAIA curriculum.
The relationship between physical health, emotional well being, and spiritual awareness is well known—and that is our focus. Physical health is a necessity for success.
It's time to get moving. Fitness Center activities and classes will help you achieve a healthier lifestyle, including physical activity, nutrition, meditation, and movement.
The Fitness Training Center offers exercise equipment, classes, and open hours that provide all students, faculty and staff with an on-campus facility to get in shape and stay in shape. Classes include conditioning, yoga, weight-training, archery, Zumba™, indoor cycling, disc golf, and cross-country running. The schedule changes semester by semester—so be sure to check the current schedule to find your favorite activity, or to try something new.
Hours
| Dates | Hours |
| --- | --- |
| Monday–Sunday (Seven Days a Week) | 9 am–9 pm |
Philosophy
The Fitness and Wellness Program promotes health through all of the dimensions of wellness and physical movement to enhance longevity and quality of life. To meet our aspirations for excellence, we recognize that being physically healthy is necessary for our success.
Statement
The mental, emotional, physical, and spiritual well-being of every IAIA student and employee is the goal for our Fitness and Wellness Program.
Goals
All of those who participate in Fitness Center activities and classes will be able to demonstrate knowledge of the benefits of a healthy lifestyle.
Learning Outcomes
Depending on which course students enroll in, they will be able to:
Monitor changes in physiological outcomes over a set period of time
Demonstrate an understanding of the health benefits of exercise and be empowered to develop a personal physical activity program
Develop and practice recreational, fitness, and wellness activities as a part of a healthy lifestyle
Experience a variety of fitness and wellness related activities on and off campus
Programs
1 credit physical education classes
Drop-in hours in the Fitness Center
Individual fitness assessments
Special events, such as disc golf and archery competitions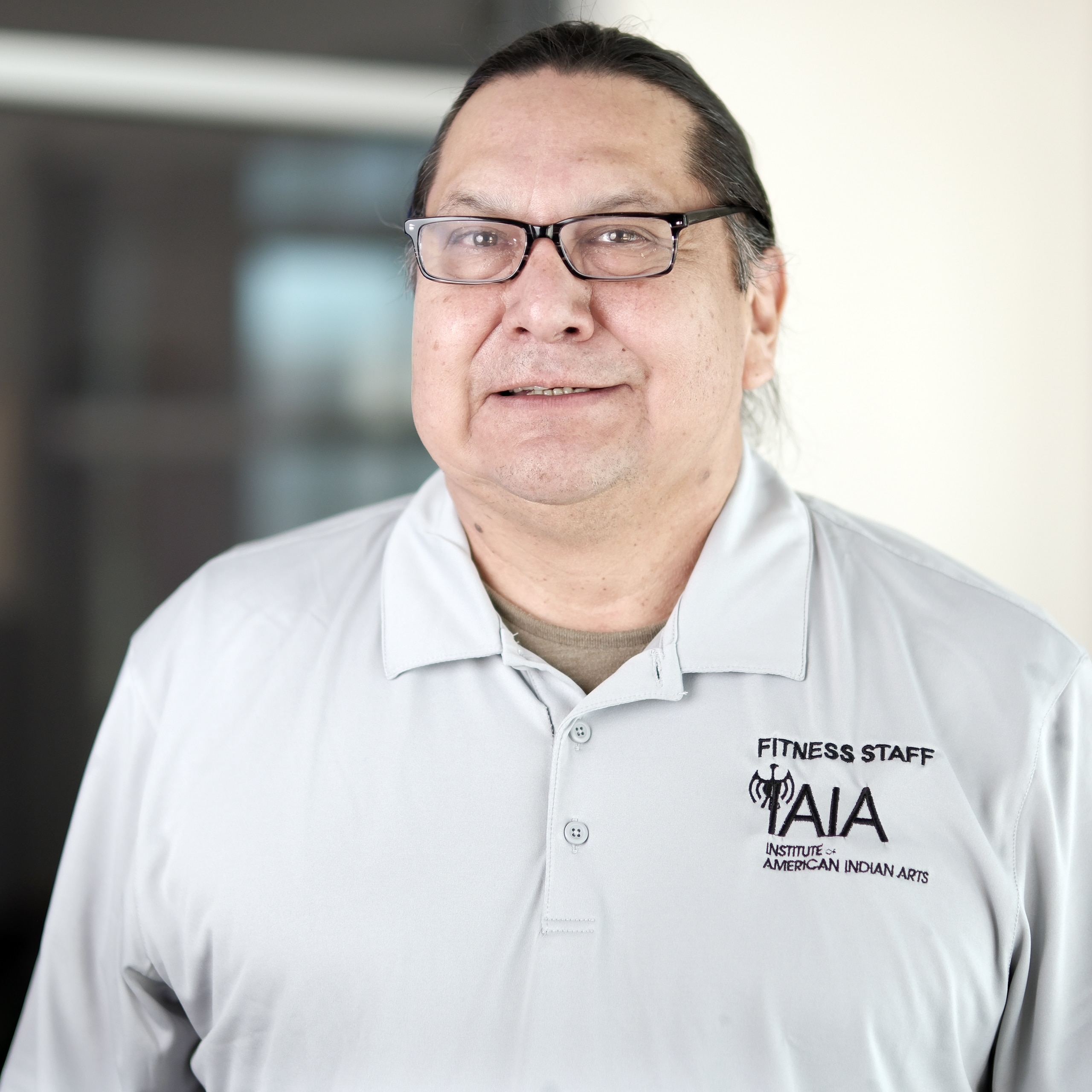 Stephan Swimmer
(Eastern Cherokee)
Student Activities Director
Student Life
P (505) 424-2339
E stephan.swimmer@iaia.edu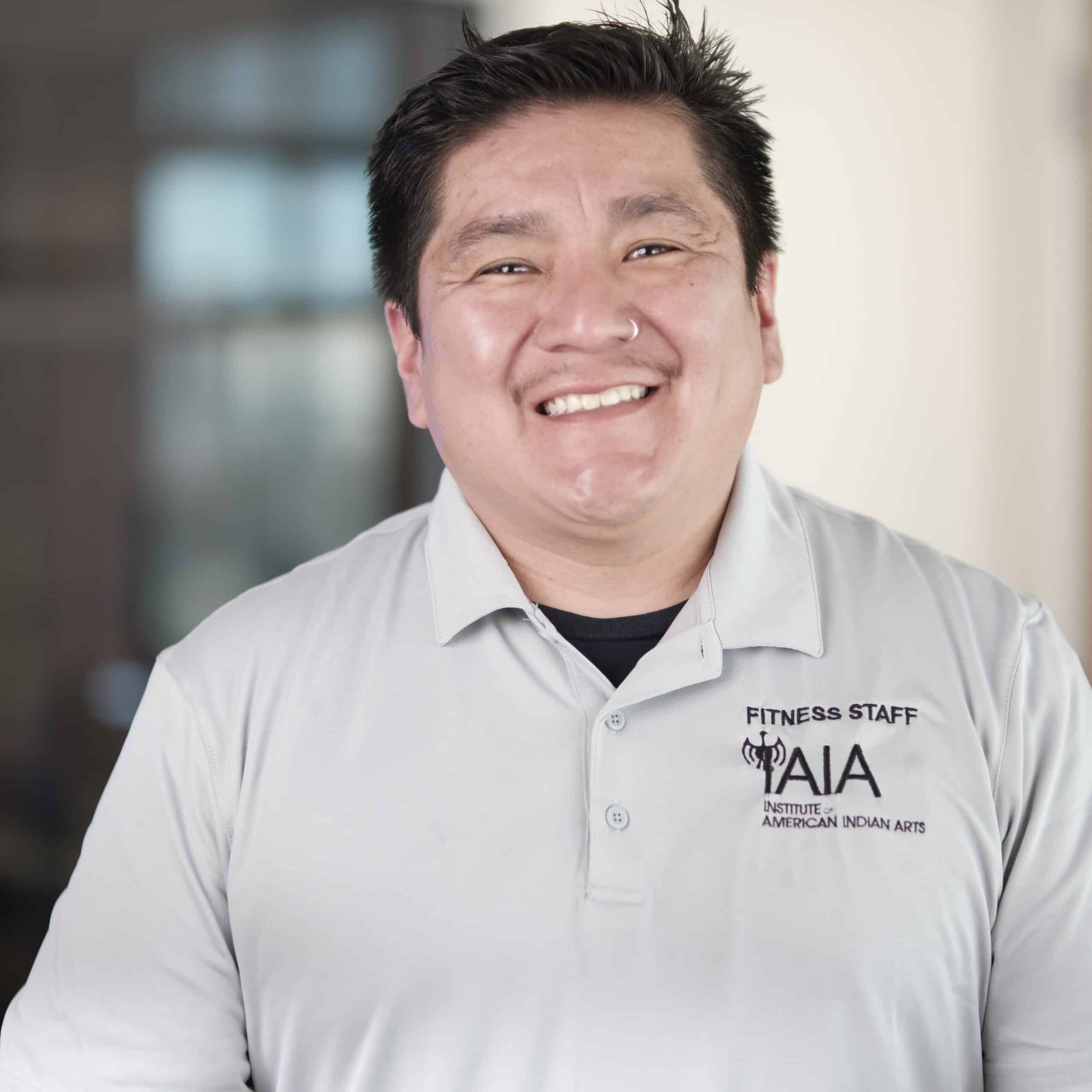 Daniel Magdalena
(Jemez Pueblo)
He/Him/His
Recreation Assistant
Student Life
P (505) 424-2339
E daniel.magdalena@iaia.edu