"15 to Finish" Graduation Plan
Financial Rebate for Incoming Freshmen Who Earn Their Bachelor's Degree in Four Years or Less
The Institute of American Indian Arts (IAIA) has developed a financial incentive program for Incoming Freshmen. This program, called the "15 to Finish" Graduation Plan, will reward students for attaining their bachelor's degree in four years (eight semesters) or less. Students who accomplish this will be rebated tuition for their senior year, earning a 25% savings on their tuition costs. Because IAIA includes books in tuition, the books required for student's senior year classes will also be free if they meet the criteria of the program. To do this, full-time degree-seeking students will have to take a minimum of 15 college credit hours each semester, meet the program requirements, and remain in good academic and disciplinary standing, along with signing the agreement for admission into the program.
About the Program
Studies have shown that students who complete their degree program in four years are more successful than students who take five or more years to finish. Additionally, many students who do not complete post-secondary programs in four years are less likely to receive their degree at all for a variety of reasons.
The new program, known nationally as "15 to Finish," has been implemented in a number of colleges (and states) across the country. It is modeled after a campaign conducted by the University of Hawaii that experienced a significant increase (14.7% in one year) in the number of students who completed at least 15 college credits a semester.  Encouraging college students to complete at least 15 credits a semester—or 30 a year—will put them in a position to graduate on time. A key part of the program will be to change the long-standing perception that taking 12 credit hours a semester is enough to graduate on time. Most bachelor's degree programs at IAIA require 120 credits.
"IAIA is a community of artists and activists that understand the complexity of Indigenous knowledge systems and has helped me find my voice in that conversation."
"There is a strong need for Native voice within museum institutions—thanks to IAIA, I believe my voice and experience can make a difference."
IAIA "15 to Finish" Degree Programs
| Program | BA | BFA |
| --- | --- | --- |
| Cinematic Arts & Technology | | |
| Creative Writing | | |
| Indigenous Liberal Studies | | |
| Museum Studies | | |
| Studio Arts | | |
Program Guidelines
Program provides a full tuition waiver for a student's senior year—retroactively applied, after graduation—if certain conditions are met.
Student must graduate within four years of matriculation.
Student must maintain continuous enrollment, from Fall to Spring, for all four years of matriculation.
Student must earn at least 30 credit hours per academic year.
Four-year degree plan must be followed by the student as closely as possible.
Student must meet regularly with their academic advisor to ensure they are on-track for a four-year graduation.
A signed form certifying satisfactory progress must be obtained by the student from their advisor, in May, at the end of each academic year.
Student is expected to attend class regularly and seek assistance outside of the classroom for those subjects where additional help is required.
Eligibility is lost if the student is placed on suspension, academic or disciplinary, for any reason.
The program is designed to be handled as a promise by the school to the student and a promise by the student to the school.
Eligibility decisions will be made by the Academic Dean. Decisions made by the Academic Dean may be appealed to the President of the College. The President's decision will be final.
Senior year waiver has no impact on other forms of financial aid for the student.
Program Requirements
Student must be full-time and degree-seeking.
Applies to new freshmen beginning in Fall 2017.
Applies to any one of the BA of BFA major degree programs at IAIA.
Only students matriculating into IAIA as new freshmen are eligible.
Student must sign the agreement and meet the program guidelines to remain eligible.
The program is open to both Native and non-Native students.
Students and IAIA's Commitment
| # | Student's Commitment | IAIA's Commitment |
| --- | --- | --- |
| 1 | Enroll in at least 15 credit hours per semester, as specified by degree plan. | IAIA will provide a course plan to keep student on track toward the senior year scholarship. |
| 2 | Attend class | Attending class is the most basic ingredient in ensuring academic success. |
| 3 | Ask for help when it is needed. | The Student Success Center and professors are committed to student's academic achievement. Help is available if students take the initiative to seek it out. |
| 4 | Check in with academic advisor twice each academic year. | Academic advisors ensure that students are on-track with degree plans. Academic advisors are also responsible for certifying progress toward the senior year scholarship. |
| 5 | Build a schedule around academic success. Make the college experience a priority for the next four years. | IAIA ensures that its labs, studios, and tutoring are available to accommodate a wide variety of schedules. |
| 6 | Engage with the IAIA community. | IAIA provides a wide variety of opportunities to become involved and engaged with the IAIA family through clubs, sports, community gatherings, outdoor excursions, and many other activities. |
The primary goal of the "15 to Finish" campaign is to improve college completion rates at IAIA and reduce the cost and time of degree completion for students participating in the program. A full-time course load helps increase academic success while decreasing student costs.
Research indicates that students are more likely to get better grades, improve their financial status by saving the tuition expense of their final year and getting into the workplace sooner, and enhance their lifestyle with more choices. Students can get a bachelor's degree, then take time off to travel, volunteer, or start working full-time in a career. The longer it takes to graduate, the more life gets in the way of students' success.
A group of recent IAIA graduates who finished their bachelor's degree in four years are now employed by their tribes in various positions. One graduate is employed by the American Indian College Fund, and another graduate was accepted into the IAIA MFA in Creative Writing program.
"Our priority is to promote student success and this innovative program creates financial incentives that encourage students to complete their degrees in a more timely fashion."
About Complete College America
Much of the research for this program has been provided by Complete College America. Established in 2009, Complete College America is a national nonprofit with a single mission—to work with states to significantly increase the number of Americans with quality career certificates or college degrees and to close attainment gaps for traditionally underrepresented populations.
Views of the IAIA Community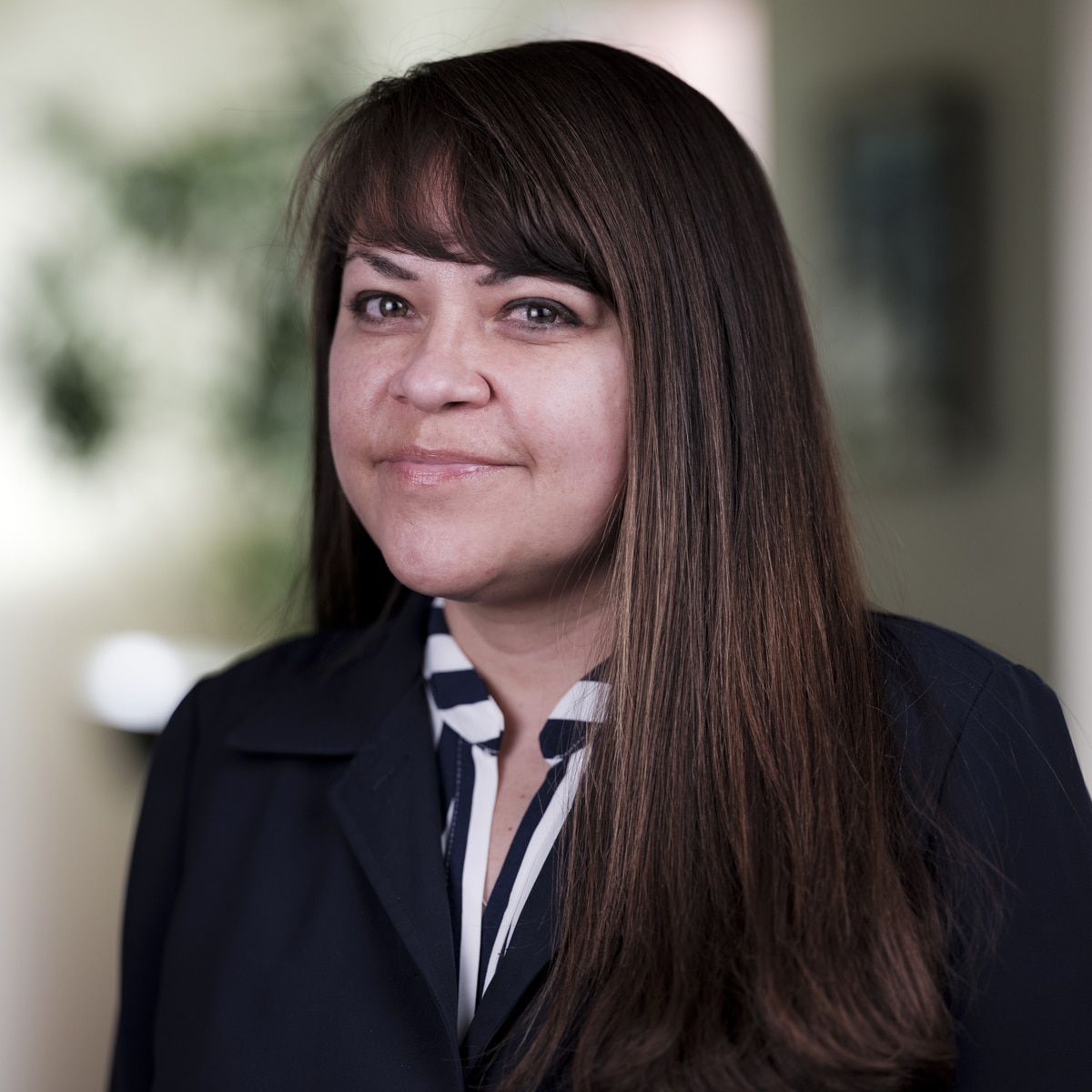 Nena Martinez Anaya
Dean of Students
P (505) 424-2331
E nanaya@iaia.edu