IAIA started offering online courses and programs in 2011. We believe distance education can serve the educational needs of Native American and other communities. Our courses feature state-of-the art platforms and education practices. We provide online learners highly accessible and immediate academic and technical support. The Online Learning Department also supports the use of technology in our in-person and hybrid courses.
In these pages you'll learn about the global features of our online learning programs. These are approaches to online teaching and remote student support throughout IAIA.
Hybrid Flexible (HyFlex) Course Offerings
Hybrid Flexible courses allow enrollment of both in-person and online students. This allows students from all over the nation—and all over the world—to participate in the course. IAIA offers a growing number of courses with HyFlex enrollment.
IAIA Online Programs and Previews
We currently offer several programs at the certificate and graduate levels. For each program, you'll find details about its courses and previews of course content.
We host previews in the same Canvas learning management system used to teach our courses.
Online Certificate Programs
IAIA currently offers the following certificate programs. Some program courses can be taken in-person as well as online.
Art History
Business & Entrepreneurship
Museum Studies (online & in-person)
Low Residency Masters Programs
The following low-residency programs are currently offered, or in-development. These programs usually feature 1-2 weeks of courses at the start of the term, followed by a semester of remote coursework.
Creative Writing MFA > Learn More
Studio Arts MFA (new in Fall 2021) > Learn More
Museum Studies (in-development for Fall 2022)
Continuing Education
IAIA offers a slate of non-credit courses each term. For the duration of the pandemic, all of these courses are offered online. Post-pandemic, many or most of these courses will support in-person and online enrollments. For details see our Continuing Education Page.
Online Student Bill of Rights
IAIA is committed to the success of all our students. This Bill of Rights states what you can count on from your instructors in all IAIA online programs.
Many online students have low expectations of their instructors' responsiveness. Some institutions offer online courses that appear to be operated by remote control. At IAIA we offer online courses that are personal, with faculty who are readily accessible throughout the week, and throughout the term.
Communications
Your instructor will…
log in to the course at least 5 days a week
provide contact procedures to reach him/her, including email
respond to inquiries within 24 hours, or within 48 hours on weekends and holidays with the following exceptions:

Breaks & Holidays – during Spring Break and holidays, timely responses will pause until the resumption of the normal class schedule
Instructor Travel – your instructor will notify you via announcements when travel or other circumstances might not permit timely responses to inquiries

In place of office hours, your instructor will have a method to schedule appointments, during which you can have an online video conference or phone call
Coursework
Your instructor will…
provide timely feedback on your coursework at least once a week, or within one week of receiving an assignment
submit mid-term and final grades on-time as defined by the academic calendar
First Week Activities
During the first week of class, your instructor will…
send you an email message with details on accessing the course
provide an overview of the course, including:

getting started information
syllabus,
initial readings

provide links to required software or other necessary learning resources
identify student support resources available to you
Online Course Functionality
Your instructor will…
make course content easy to find and navigate
verify that internal and external course links are in good working order
respond promptly when a course component isn't working properly
ensure the course content matches the syllabus on record
periodically test the proper function of course components
Support for Remote Students
IAIA provides rich support for its online students. Whether you need library services, tutoring, technical assistance, or wellness support, IAIA faculty and staff are readily accessible online.
Online Learner Course
Incoming students are enrolled in a self-paced asynchronous (no set meeting times) course that helps build skills for successful online learning. The course familiarizes students with our Canvas learning system and Zoom. It also prepares online students for success with attention to time management, setting up your learning space, and knowing how to make use of IAIA's many resources. The IAIA Admissions staff sends an invitation to this course to all newly-admitted students.
Learning Lab Writing and Math Experts
Learning Lab experts are available to assist students online with a variety of subjects and projects. They are particularly familiar with the curriculum and assignments in our English and Math courses and assist students with any and all IAIA courses. > Learn more about the Learning Lab
Technology Tutors
Our technology tutors are tech-savvy fellow students. They offer extended 1-on-1 attention for learning a variety of technology skills.  > Learn More
IAIA Library
The IAIA Library has extensive resources to support online learners. These include collections of eBooks, online chat with librarians, and an extensive collection of research resources tailored to specific courses.
Our library staff sponsor a Personal Librarian Program. Each new undergraduate student is assigned a personal librarian. This staff member can answer questions about research, citations and library resources in general.
> Learn More about the IAIA Library
> Learn More about Personal Librarians
Wellness and Counseling Support
Students are encouraged to take advantage of additional support during this time of unusual challenges. The Wellness and Counseling team hosts weekly Expressive Arts Reclaim Your Medicine sessions online. They provide confidential, remote support as well as extensive resources to help students with self-care. > Learn More
Online Help for IAIA Students
A wide-ranging, frequently updated library of "how to" guidance is available to IAIA students online. > Browse Online Help for IAIA Students
Media Checkout Services
IAIA has video, audio, and other equipment remote learners may need for their course of study. For example, IAIA loans audio recorders to students enrolled in our oral history course. Cinematic Arts & Technology students can make reservations for video cameras, tripods, light kits, and other gear needed for video shoots. Some types of equipment can be shipped to your location. > Learn More
Technical Requirements
IAIA online programs require a basic level of computer hardware and connection speed (bandwidth). If you have questions about the specifications below, feel free to contact IAIA staff for individual explanations and confirmation you meet our requirements.
Internet Connection / Bandwidth Requirements
In order to participate effectively in most online courses, you will need a broadband Internet connection. This allows you to see thumbnails of your teachers and classmates and permits your teachers to share their screen during class sessions.
Minimum download speed: 150Kbps This speed allows you to check email, access online courses, browse the web, and use online apps. You may have to participate in online class sessions using a land line.
Recommended download speed: 5Mbps (or higher, if available). This speed allows you to get reliably clear audio and video in Zoom class sessions.
Test your speed—Use the link below to test your Internet speed. Your speed may vary depending on the time of day, others in your household using online services at the same time, and the Internet service provider's network hardware. See the online references linked below for additional details. Since technology changes so fast, these pages are updated regularly.
Computer Requirements
To complete an online degree program or take courses completely from your home computer, your computer system will need to meet some basic minimum requirements.
Computer: 4 years old or newer
RAM: at least 8 GB
Operating System: Windows 10, or MacOS Mojave (10.14) or higher
Loaner laptops are available for students to check out for an entire term
Tablet Computer Note: A tablet (iPad, iPad Pro, Surface Laptop Go) may not be sufficient to take some IAIA online courses. Tablets cannot necessarily run specialized apps that may be needed for your program. If you use a tablet, make sure it has a good keyboard. We also recommend a mouse you can use with it.
Not sure what these numbers mean? > Learn more
Computer Requirements Details
Below are some plain-English explanations of our requirements.
Computer Age
Our staff can help you determine how old your computer is. If you purchased a highly capable computer, it should meet your coursework needs, even if it is more than 4-years old.
For assistance, please contact our IT department at ITsupport@iaia.edu.
RAM
This is your computer's "workspace". If you work with large files or want to use several applications at the same time, your computer's RAM makes a difference in the real-world speed you see. Most newer computers have at least 8 GB (gigabytes) of RAM. If your computer has just 4 GB, check with us. Depending on your academic program, 4GB may be enough.
Operating System
This is the basic software your computer uses to function. IAIA staff provide technical support for Macintosh and Windows computers. We can assist you with your personal computer or with an IAIA loaner computer (see below).
If you use a Chromebook, please check with our Online Learning Department (olsupport@iaia.edu). Depending on your academic program, you may not be able to accomplish all of your coursework on a Chromebook.
Loaner Computers
IAIA loans out Windows and MacBook laptops to students who need them. If you live off-campus and attend all your courses online a laptop can be shipped to you.
To make a semester-long reservation, please contact our IT department at: ITsupport@iaia.edu.
Software Requirements
Basic software needed to complete assignments is provided as part of your student account:
Free Office 365 account provided to each student (with 1TB of cloud storage)
Word Processing Software that can save to Word .docx file format
Free Adobe Creative Cloud account provided to each student (with the ability to install apps such as Photoshop, Lightroom, etc.)
Recommended web browser: Google Chrome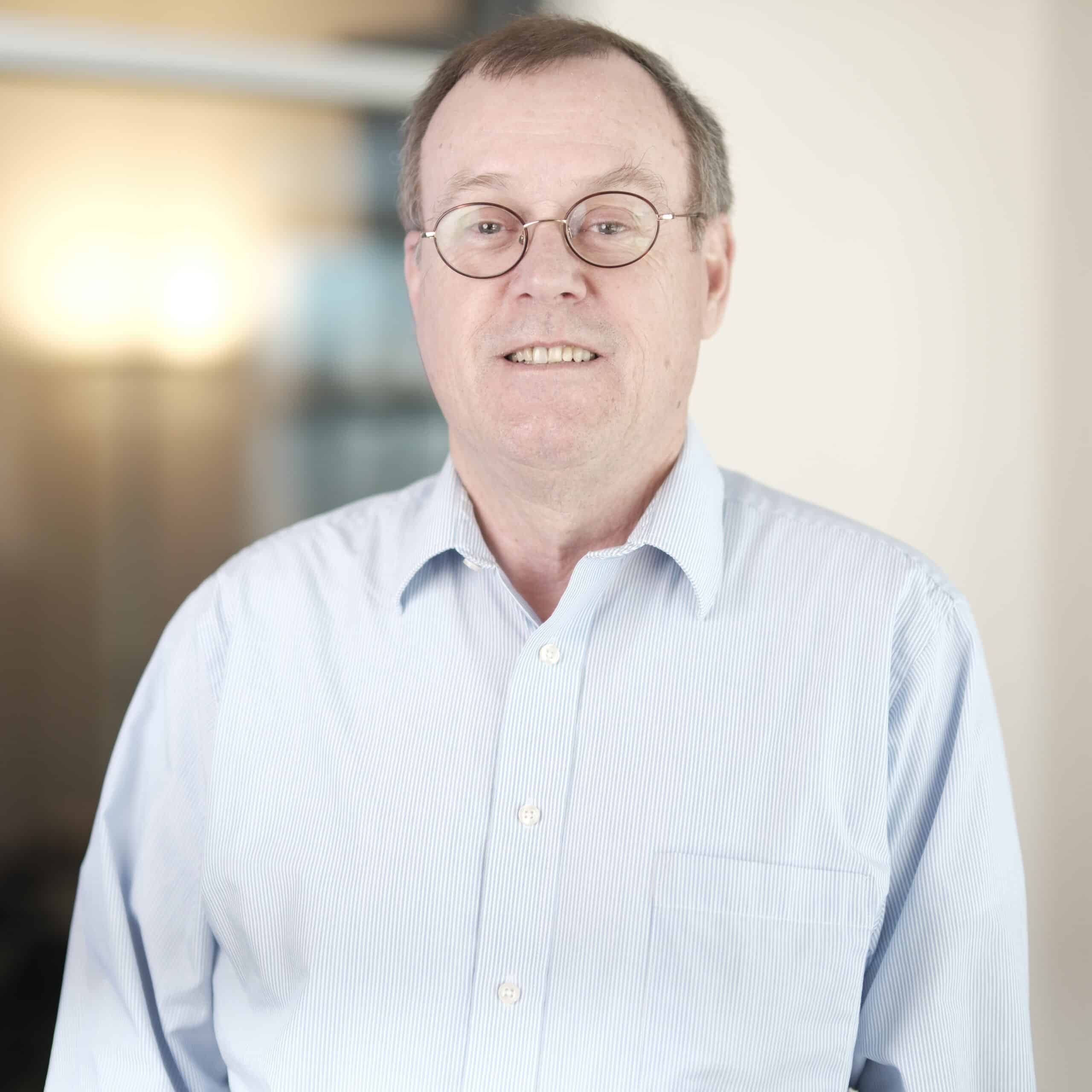 Russel Stolins
He/Him/His
Director
Online Learning
P (505) 424-5797
E rstolins@iaia.edu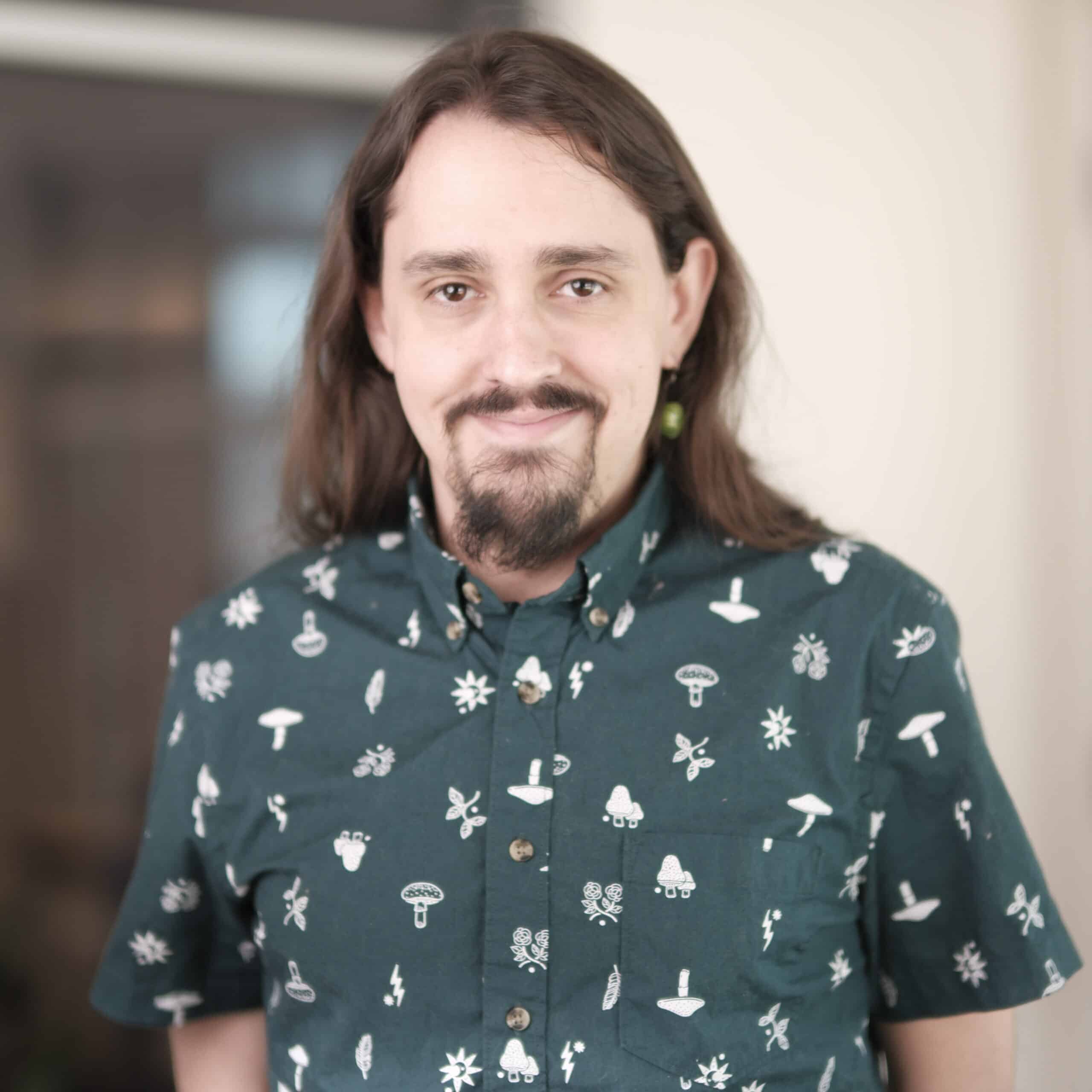 Daniel Zamora
He/Him/His
Data Specialist
Online Learning
E daniel.zamora@iaia.edu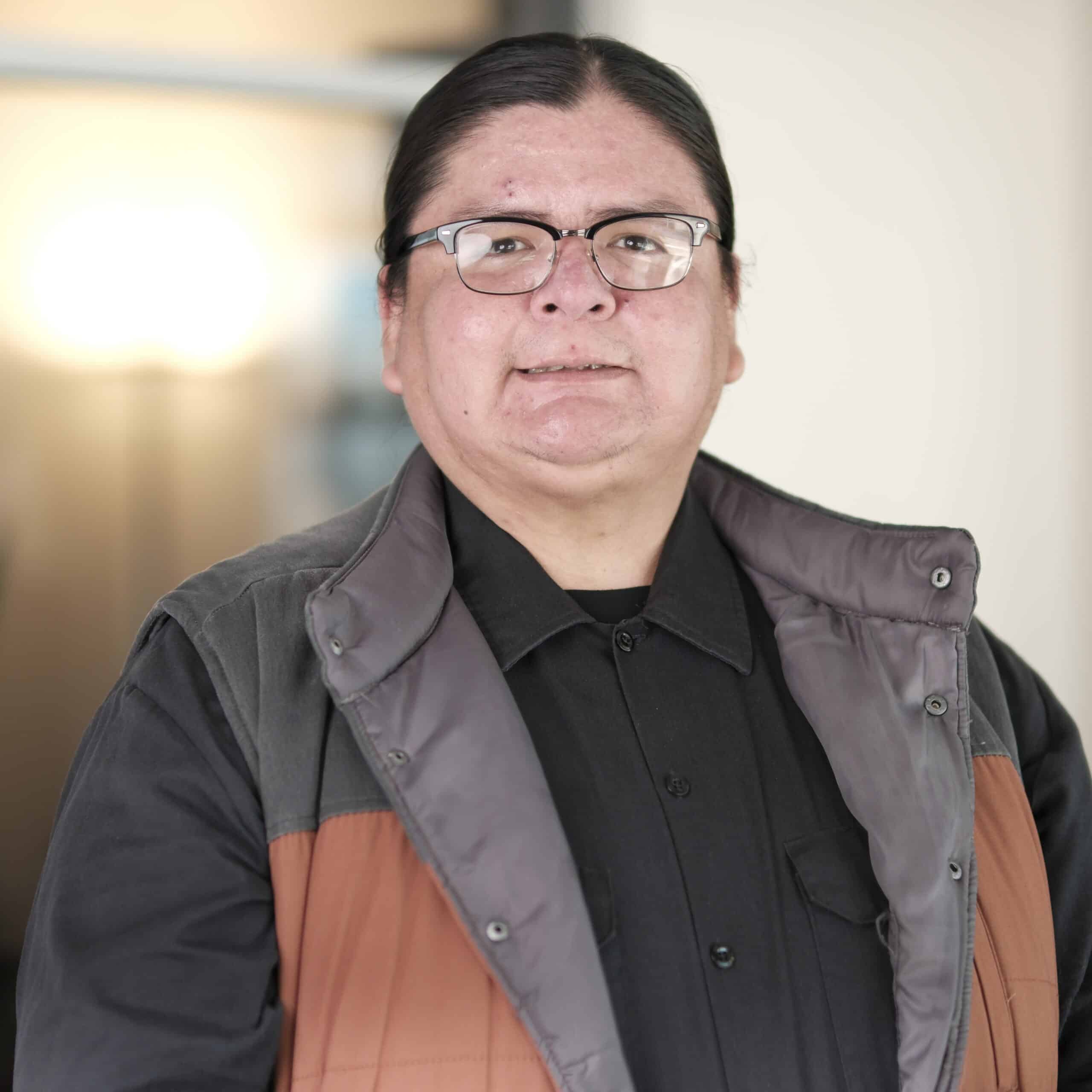 Frosley B. Fowler
(Navajo Nation)
He/Him/His
Videographer
Online Learning
P (505) 303-2589
E ffowler@iaia.edu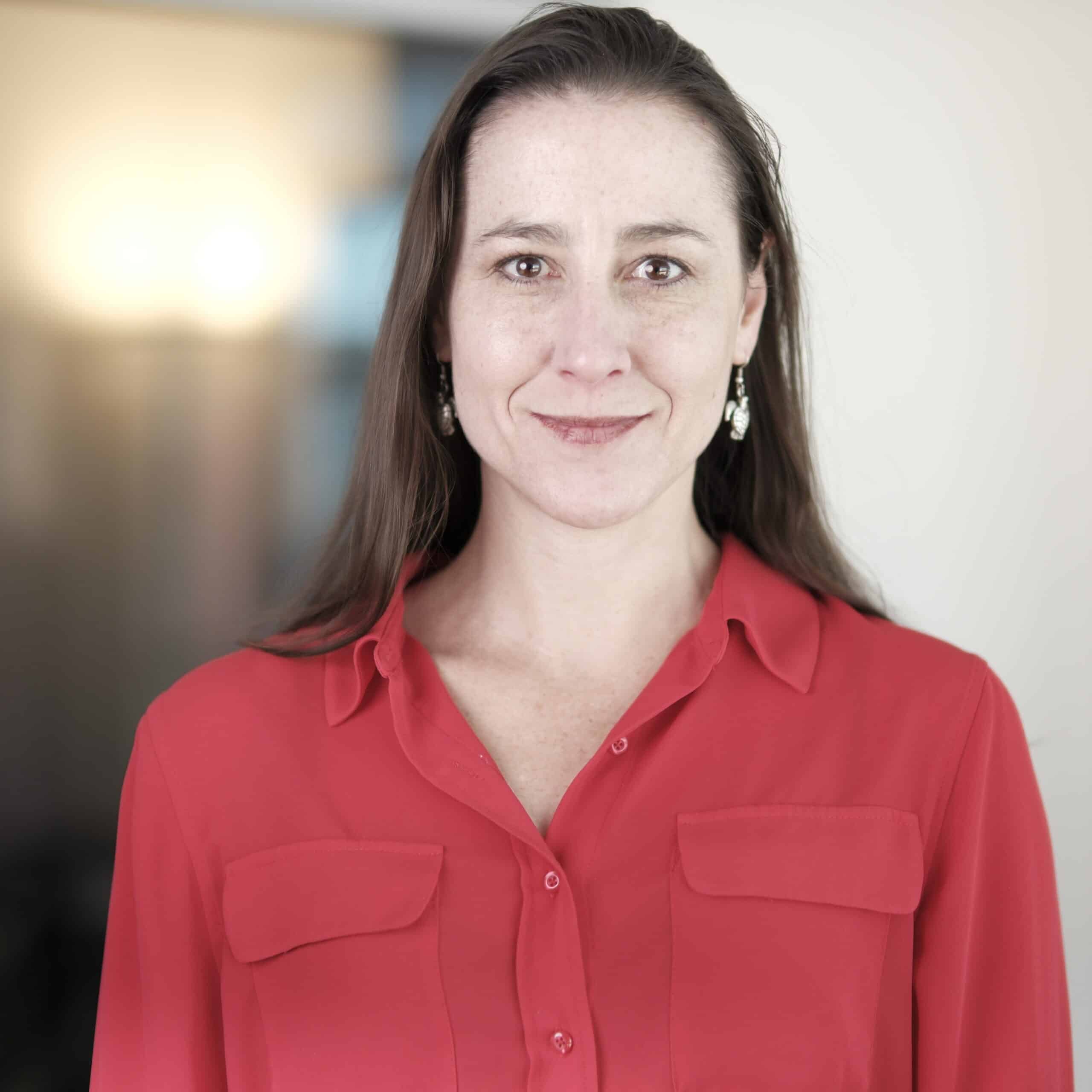 Tamara Johnson
She/Her/Hers
Instructional Designer
Online Learning
P (505) 424-5739
E tamara.johnson@iaia.edu