Promoting Healthy Native Communities
The Institute of American Indian Arts (IAIA) is designated as a USDA 1994 Land-Grant institution that provides agriculture education to New Mexico's 22 Native American communities, the surrounding New Mexico communities, and IAIA students, faculty, and staff, through culturally-accepted outreach education programs. Through IAIA Land-Grant programs, community members will be able to gain the skills and knowledge to successfully achieve their agricultural endeavors, ensure food security through sustainable practices, and enhance their health and wellness—becoming contributing and thriving members of their communities.
Download and view the IAIA Land-Grant Agriculture and Ecology 3-year Plan.
IAIA Land-Grant is currently operating two programs, the Junior Master Gardener Program and the Gardens and Greenhouse.
IAIA Junior Master Gardener Program
The IAIA Land-Grant Program provides outreach to youth and their families through the free Junior Master Gardener (JMG) Course for ages 5–17. Due to the pandemic, the courses are now offered virtually as an afterschool program. Native youth from across Turtle Island are invited to participate. We are currently modifying the course to better integrate Traditional Ecological Knowledge (TEK) paired with Sustainable Agriculture Science (based on the University of Texas A&M AgriLife 4H curriculum).
JMG engages youth in innovative "hands-on" group and individual learning experiences that provide a love of gardening, develop an appreciation for the environment, and cultivate the mind, all while being sensitive to each individual's cultural practices.
Spring 2021 JMG Course
The IAIA Land-Grant Program is pleased to offer the Junior Master Gardener (JMG) after-school virtual course for youth ages 5–13.* JMG will meet twice a week on Tuesday and Thursday afternoons from 4–5pm MST. Parents and guardians are invited to register their child/ren. Children under six years old must be accompanied by an adult during the ZOOM sessions.
This course is rooted in Indigenous Traditional Ecological Knowledge (TEK) in combination with the scientific principles of sustainable agriculture systems based on the University of Texas A&M AgriLife Science 4H curriculum. Class topics on TEK include teachings on the role and sanctity of ancient seeds, ancestral ways of growing (with an emphasis on growing practices in the Southwest), and pre-contact foods. Due to the pandemic, this virtual course will provide activity packet mailings so that participants can practice hands-on lessons on gardening, nutrition, and physical education. In addition to gaining skills and understanding about plants and gardening, youth will also learn about the roles they play in food systems and how to make healthy choices, benefiting their wellbeing. The goal of this course is to nurture our youths' potential for developing into thriving and contributing members in their communities.
Visit www.iaia.edu/cecourses to register.
Parents and guardians, when signing your child/ren up for this course, please enter the child's name and age. If you are registering more than one child, then please submit a registration for each one. We will then contact you with a permission form which will require your signature. If you have any questions, please email landgrantprograms@iaia.edu. Deadline for Spring 2021 JMG Session is February 21, 2021. *For youth ages 13–17 we will be offering a summer virtual program. Email us to be added to our mailing list and we can send information later this spring on that upcoming program. Lessons are provided through in-person sessions and online workshops. (Note: In-person sessions will resume in accordance with COVID-19 guidelines and restrictions.) For questions, please contact landgrantprograms@iaia.edu.
IAIA Gardens and Greenhouse
The IAIA gardens and greenhouse consist of approximately 2.37 acres of farming space and they grow produce for our café, Bon Appétit. The IAIA garden consists of apple, pear, and peach orchards, a perennial herb garden, raised garden beds, a Turtle Garden with Native plants, a community garden plot for IAIA students and employees, and terraced annual beds featuring several varieties of corn, squash, beans, melons, and chile peppers.
The greenhouse produces micro-greens, lettuce cutting greens, and culinary herbs. Samples of our produce are available during the academic year at the "Tasting Bar" in front of Bon Appétit café.
Contact and Information
If you want to learn more about the IAIA gardens and greenhouse, or if you would like to volunteer, please contact IAIA Land-Grant Gardener Teresa Quintana (Kiowa) at teresa.quintana@iaia.edu for more information.
Land-Grant Journal
Land-Grant Journal that includes entries from the IAIA Land-Grant staff.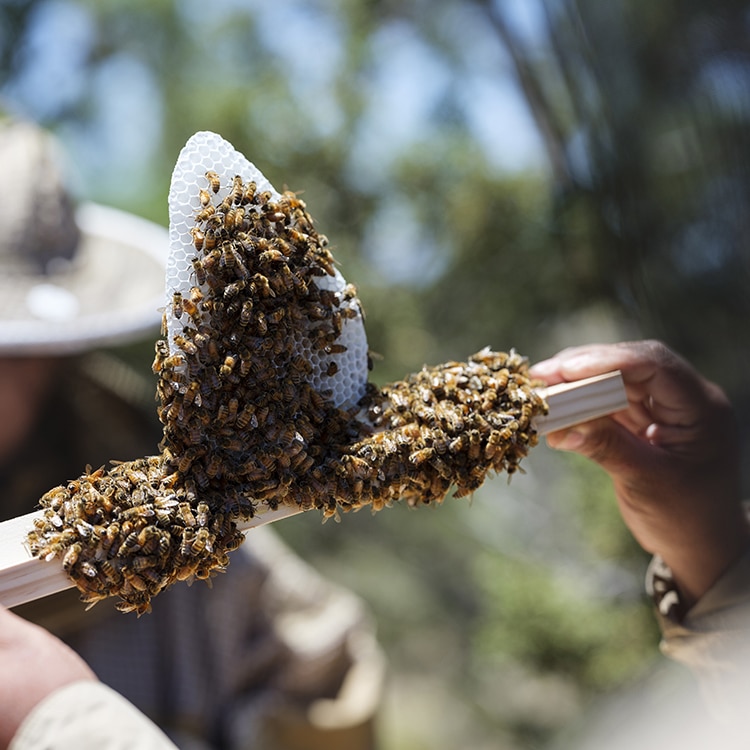 There's a swarm of honey bees on the IAIA Campus, and they're working to bring goodness to the students, staff, and faculty.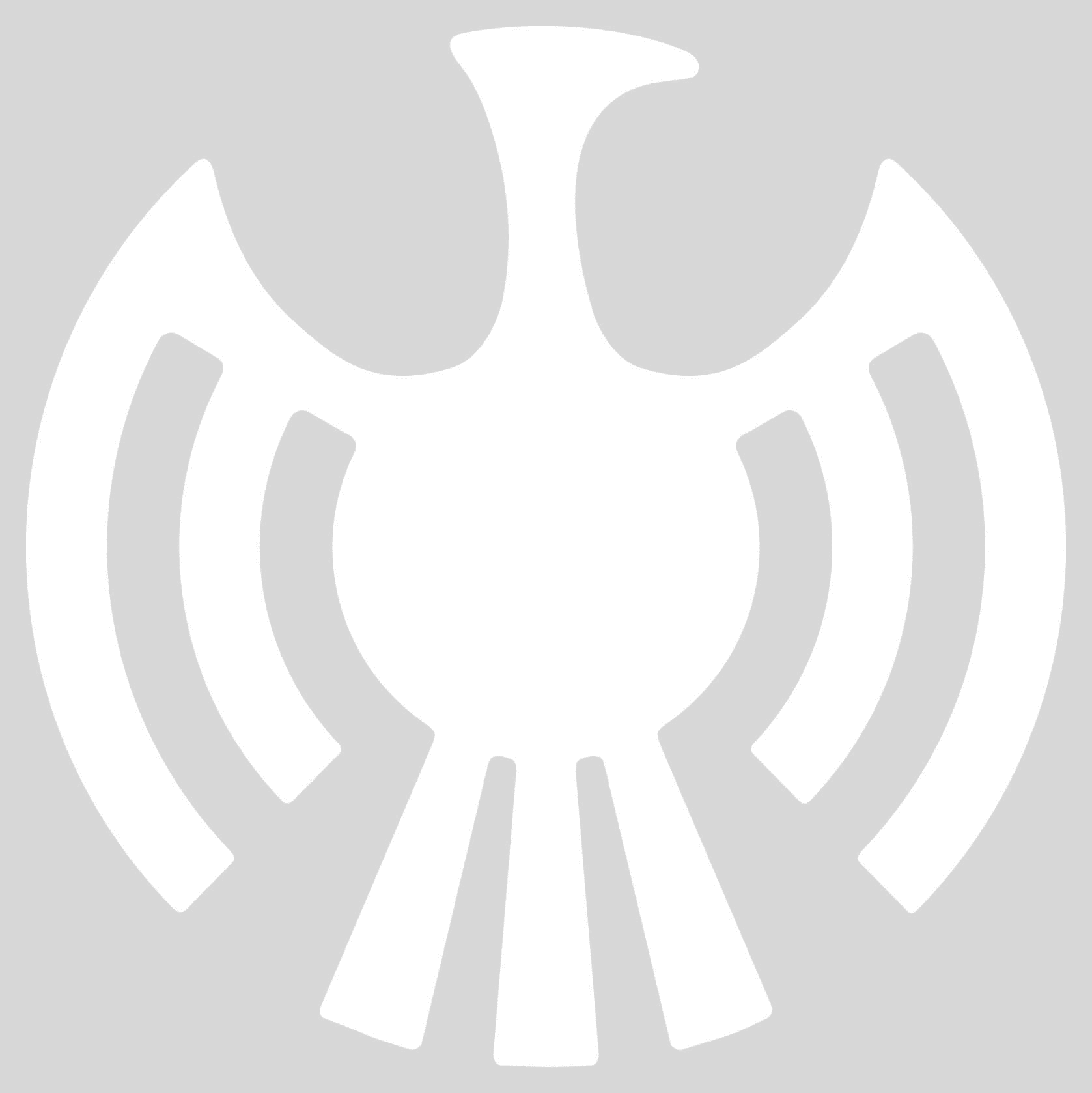 Laurie Logan Brayshaw
Director
Sponsored Programs
Title IX Coordinator
P (505) 424-2305
E llogan@iaia.edu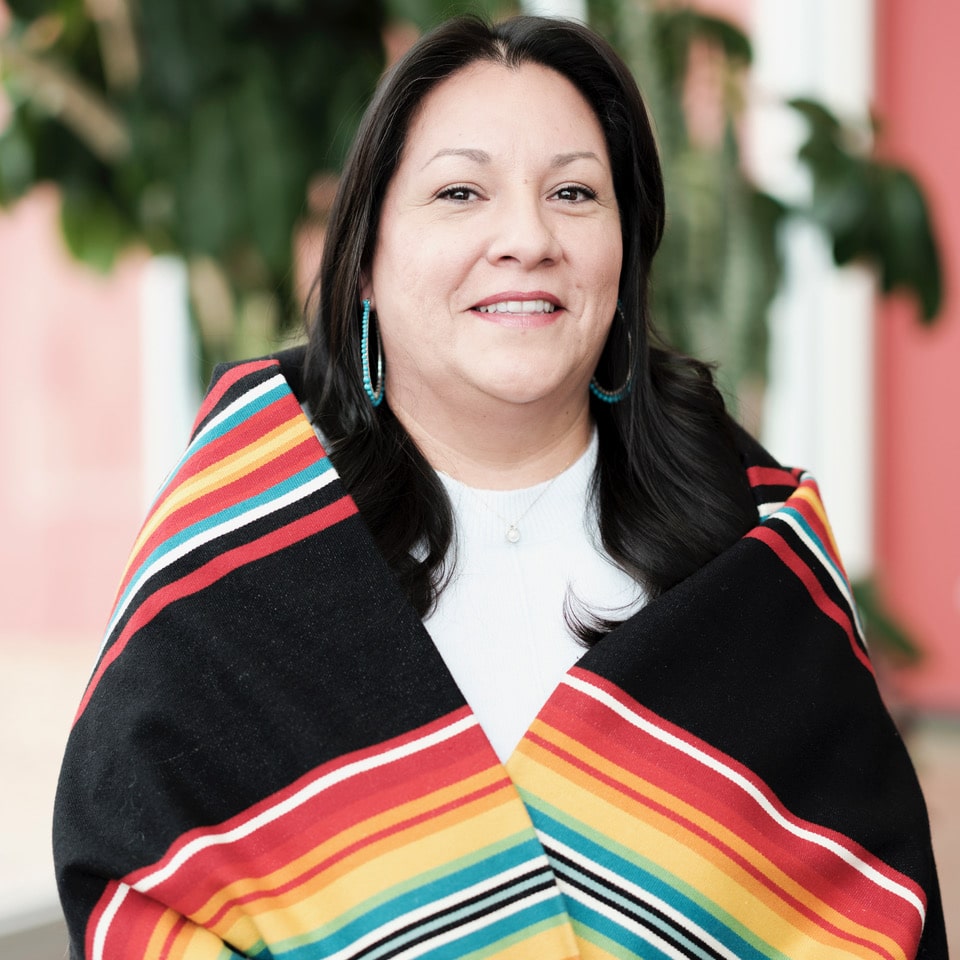 Teresa Quintana
(Kiowa)
Program Associate
Land-Grant
P (505) 424-5767
E teresa.quintana@iaia.edu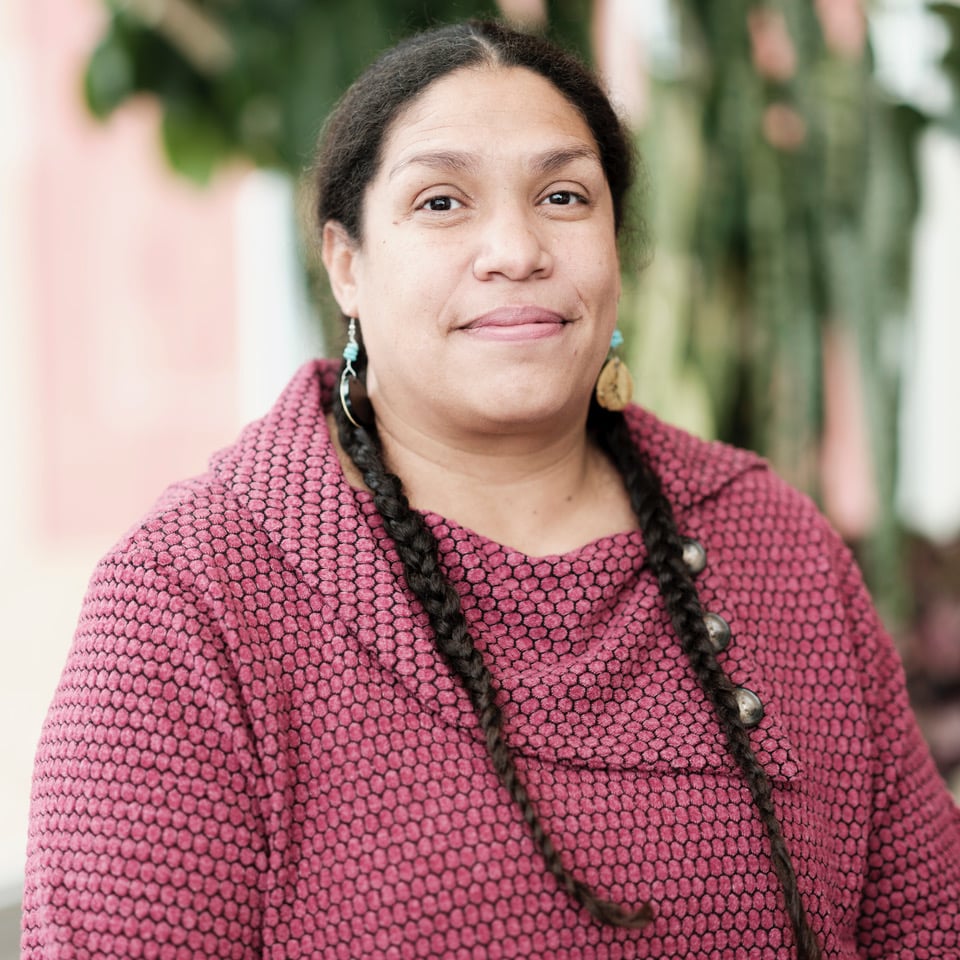 Melanie Kirby
(Tigua/Apache)
Extension Educator
Land-Grant
P (505) 428-5950
E melanie.kirby@iaia.edu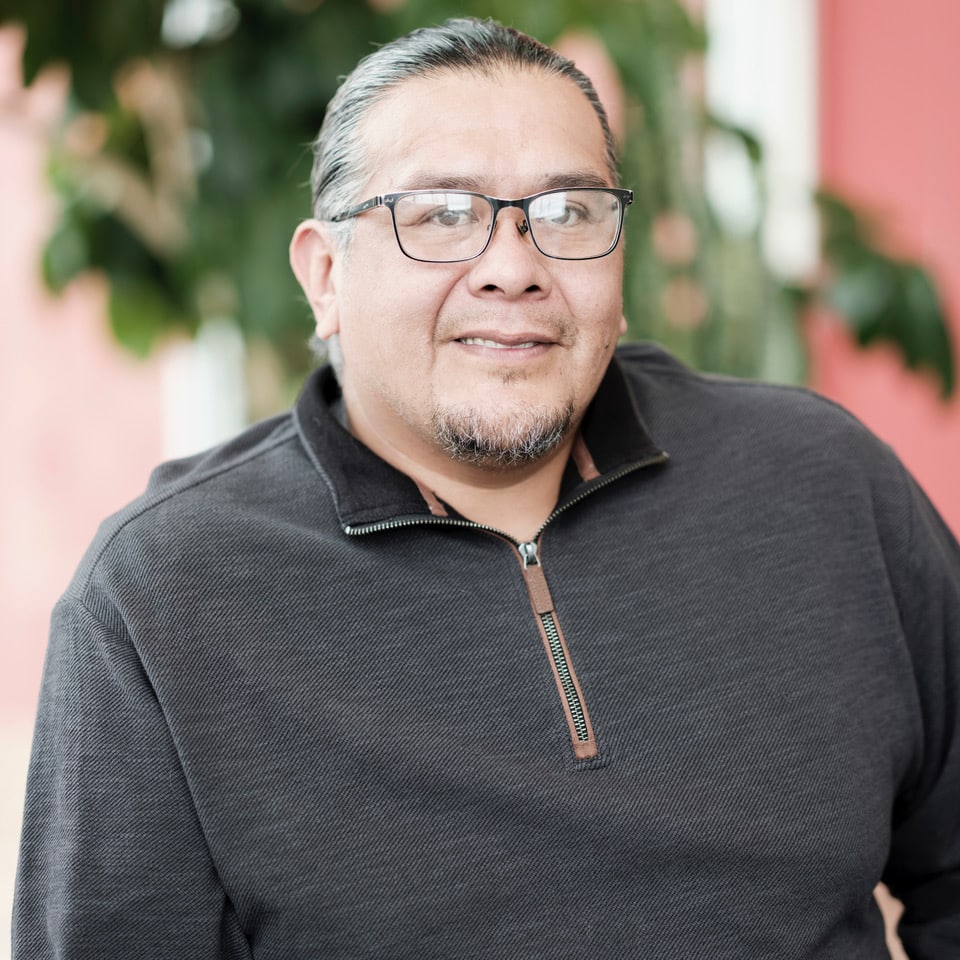 Paul B. Quintana II
(Pueblo De Cochiti)
Gardener
Land-Grant
P (505) 424-2332
E paul.quintana@iaia.edu