The Office of Institutional Advancement (OIA) works to further public understanding and recognition of IAIA and its important mission "To empower creativity and leadership in Native Arts and cultures through higher education, life-long learning, and outreach." OIA is responsible for an extraordinary range of activities that provide the framework for building strong support and lasting relationships with a variety of constituents including alumni, community members, donors, government, the media, parents, students, and other friends.
Won't you please consider a gift today?
Please consider how your support can make college education a reality for IAIA's students from almost 100 Indigenous Communities and help change the lives of our Indigenous students and their communities. Download and view the Change Lives, Shape Futures brochure.
Here's how your donation can make a difference:
Scholarships are needed by more than 80% of our students to help them pursue their studies here at IAIA.
The Student Emergency Fund provides crucial assistance when a sudden emergency can threaten a student's ability to continue his or her education.
Academic programs need support for visiting artists, new equipment, student internships, and other innovations to keep IAIA at the forefront of educational offerings.
IAIA's Museum of Contemporary Native Arts presents cutting-edge exhibitions and educational programs focused on the latest Indigenous art and trends.
General operating support helps the IAIA President and Board of Trustees address the school's highest priorities and take advantage of sudden opportunities to enhance the student experience.
Most of all, your donation will help our students succeed! To donate right now by credit card, Give Now or contact IAIA Institutional Advancement Director Suzette A. Sherman at (505) 424-2309 or at suzette.sherman@iaia.edu.
Ways to Give
Please consider making a gift to IAIA. Here are just a few of the things you can support with your contribution:
Scholarships
The Student Emergency Fund
Academic programs
IAIA's Museum of Contemporary Native Arts
General operating support
The Institute of American Indian Arts Foundation is a tax-exempt 501(c)(3) organization, EIN #32-0377684. Download and view the IAIA Foundation FY2022 990.
Scholarships
It is the intention of the IAIA Foundation, through the generous donations of our donors, to help students remain enrolled in their course study and succeed to graduation. For more information about specific requirements, deadlines and instructions and how to apply, please visit the IAIA Financial Aid page.
Please contact IAIA Institutional Advancement Director Suzette A. Sherman at (505) 424-2309 or at suzette.sherman@iaia.edu for further details regarding IAIA's scholarship opportunities for donors
N. Scott Momaday Creative Writing Scholarship
N. Scott Momaday (Kiowa) won a Pulitzer prize for
House Made of Dawn
in 1969, an accomplishment that broadened recognition for Native authors at a critical moment in history. This scholarship was established by Momaday to encourage subsequent generations of Native authors.
Allan Houser Studio Arts Scholarship
One of the most renowned Native American painters and Modernist sculptors of the 20th century, Allan Houser (Chiricahua Apache), was the first Apache born in freedom after 27 years of imprisonment by the US Government. Major works are on display at the Oklahoma and New Mexico State Capitols, and were featured in one of the inaugural exhibitions at the Smithsonian National Museum of the American Indian. This scholarship was established by his widow and sons, and more recently, is sustained by additional donors to provide real support to next generation of artists who derive inspiration and example from his accomplishments.
Kim Denise Willeto Women's Studio Arts Scholarship
Alumni Paul and Karen Willeto (Diné) founded this scholarship to honor the creative spirit of their daughter's life. As educators, the Willeto's scholarship is in place to support the continued achievements of women artists.
LaDonna Harris Scholarship
This scholarship is created to encourage the same activist spirit of LaDonna Harris (Comanche) in today's students. Harris is a stalwart human rights activist, and a most influential, inspired, and determined Native American politician who founded Americans for Indian Opportunity and as a member of the Citizen's Party, ran for Vice President in 1980.
Jeri Ah-Be-Hill Women's Studio Arts Scholarship
Ah-be-hill (Kiowa-Comanche) was a collector and advocate whose lifelong passion was educating others about the beauty and diversity of Native American fashion and adornment. This scholarship was created by her daughters Teri Greeves (Kiowa) and Keri Ataumbi (Kiowa) for the future generation of women artists.
Carol Ann Bradley Performing Arts Scholarship
Carol Ann Bradley was an actress and life-long student of theater. This scholarship benefits IAIA students in pursuit of the same dream of a life in the Performing Arts.
Beverly and Michael Morris Indigenous Liberal Studies Scholarship
Alumna, film-maker, and Trustee, Beverly Morris (Aleut), and her husband Mike Morris, give back to current and future students who look to gain Indigenous knowledge and become agents of change, globally, and within their communities.
Loren Lipson, Md Memorial Studio Arts Scholarship
Passionate collector and fierce advocate for Indigenous and Latina/Latino artists, Dr. Lipson's wish was to help empower students who may not have the means alone, by supporting them to successfully complete their education in the studio arts, so they can go on to meaningful careers in the creative arts.
The President's Circle
Generous support from our friends and alumni has helped IAIA accomplish its many goals. The President's Circle is comprised of donors whose individual annual support is $2,500 or more. Annual gifts from contributors in the President's Circle help to fund the most urgent priorities established by the President and Board of Trustees.
As a member of the President's Circle, you provide the leadership each year that allows IAIA to remain at the forefront of empowering the creative spirit. Your support helps us to continue offering the best educational experience possible to our students who come from Tribal communities throughout the country. On behalf of our incredibly talented students, our extraordinary faculty, and all the other dedicated people who work toward student success, thank you for your interest in the President's Circle.
Become a member and join the President's Circle.
Levels of Support
Platinum: $10,000 and up
Gold: $5,000–$9,999
Silver: $2,500–$4,999
Recognition and Member Benefits
An opportunity to have your generosity recognized on the IAIA campus
An invitation to the annual President's Circle event series
Regular Office of Advancement notices about IAIA news, special events and activities
Invitation to Scholarship Awards Celebrations—September and February each year
Discounts at the IAIA campus bookstore, MoCNA Museum Store and at the IAIA Bon Appetit Café
Outright Gifts (Cash or Securities)
To make a gift right now with a credit card, see the IAIA Online Donation form. Or you may call (505) 424-2310 during business hours. To give by check, mail a check made payable to the IAIA Foundation to:
IAIA Foundation PO Box 22370 Santa Fe, NM 87502-2370
Gifts may be for IAIA's highest priorities or may be restricted for purposes such as scholarships, the emergency fund, an academic program, the IAIA museum, or another purpose of your choosing. Please note the designation of your gift on our online form or when mailing a check. If you would like to make a recurring gift, call IAIA Institutional Advancement Director Suzette A. Sherman at (505) 424-2309 or at suzette.sherman@iaia.edu during business hours. Your contribution also can be made in honor or in memory of a friend or loved one. IAIA accepts gifts of securities such as stocks, bonds, and mutual fund shares. Please contact IAIA Institutional Advancement Director Suzette A. Sherman at (505) 424-2309 or at suzette.sherman@iaia.edu during business hours for information for your broker.
The Lloyd Kiva New Legacy Circle and Planned Gifts
Planned gifts, such as bequests or charitable trusts, can be an advantageous way for you to provide a future gift to IAIA. Through a planned gift, you can create a powerful legacy for both you and for IAIA. We welcome gifts made through different planned giving arrangements. These arrangements can:
Enable you to leave a legacy for IAIA
Provide for you or your loved ones
Entitle you to charitable income and/or gift or estate tax deductions
If you have made any estate plans that include IAIA, we would like to show you our appreciation by including you as a member of IAIA's Lloyd Kiva New Legacy Circle. This Circle, named in honor of IAIA's first Art Director, offers special opportunities and activities to deepen your engagement with the IAIA community. For more information about planned gifts and the Lloyd Kiva New Legacy Circle, please contact IAIA Institutional Advancement Director Suzette A. Sherman at (505) 424-2309 or at suzette.sherman@iaia.edu.
In-Kind Gifts and Gifts of Real Property
IAIA is grateful for a wide variety of in-kind gifts such as equipment, art supplies, other forms of real property, and services. Gifts of art for the annual art auction help provide support for student scholarships. Also, artworks that can enhance the IAIA Museum of Contemporary Native Art collection or the IAIA campus art collection are welcome. Gifts of art for either the museum or campus collections are subject to review and acceptance by their respective committees.
Please call IAIA Institutional Advancement Director Suzette A. Sherman at (505) 424-2309 or at suzette.sherman@iaia.edu during business hours for more information or to schedule an appointment for a review of the prospective donation.
Endowed Funds
Your substantial gift can create a special endowed fund at IAIA that will provide support to IAIA for years to come. The fund can be for student scholarships, an academic area of study, or some other special program or activity to benefit students or faculty. Please contact IAIA Institutional Advancement Director Suzette A. Sherman at (505) 424-2309 or at suzette.sherman@iaia.edu. Also, we are happy to accept a gift of any amount for an already established endowed fund.
Special Events
Your sponsorship of an IAIA event can help cover our expenses, which means that more funds are available to support students and our academic programs. We are pleased to recognize sponsorships in event literature, on our website, and on social media portals.
IAIA Needs Your Wheels!
At IAIA, we provide our students with the best programs, facilities, and equipment possible to help them reach their educational goals. One way you can help is to consider donating a car or motorcycle you no longer need. Almost any vehicle can be donated to IAIA to support our highest academic priorities. Through our partner, CARS, we make this as simple as possible for you.
See the IAIA Car Donations form or call (877) 411-3662 to find out more about the process.
Matching Gifts
Matching gifts occur when companies match donations made by employees to a wide range of nonprofits. Contact your company and determine if your gift to IAIA follows the established guidelines for matching gifts. IAIA Foundation will strictly adhere to the matching gift guidelines of each employer and to the policies that each company has established for current employees and often, its retirees.
By virtue of the completion of the matching gift request and submission of this request to the company, the IAIA Foundation is confirming that the donation received from the employer will be committed to the philanthropy mission of IAIA Foundation.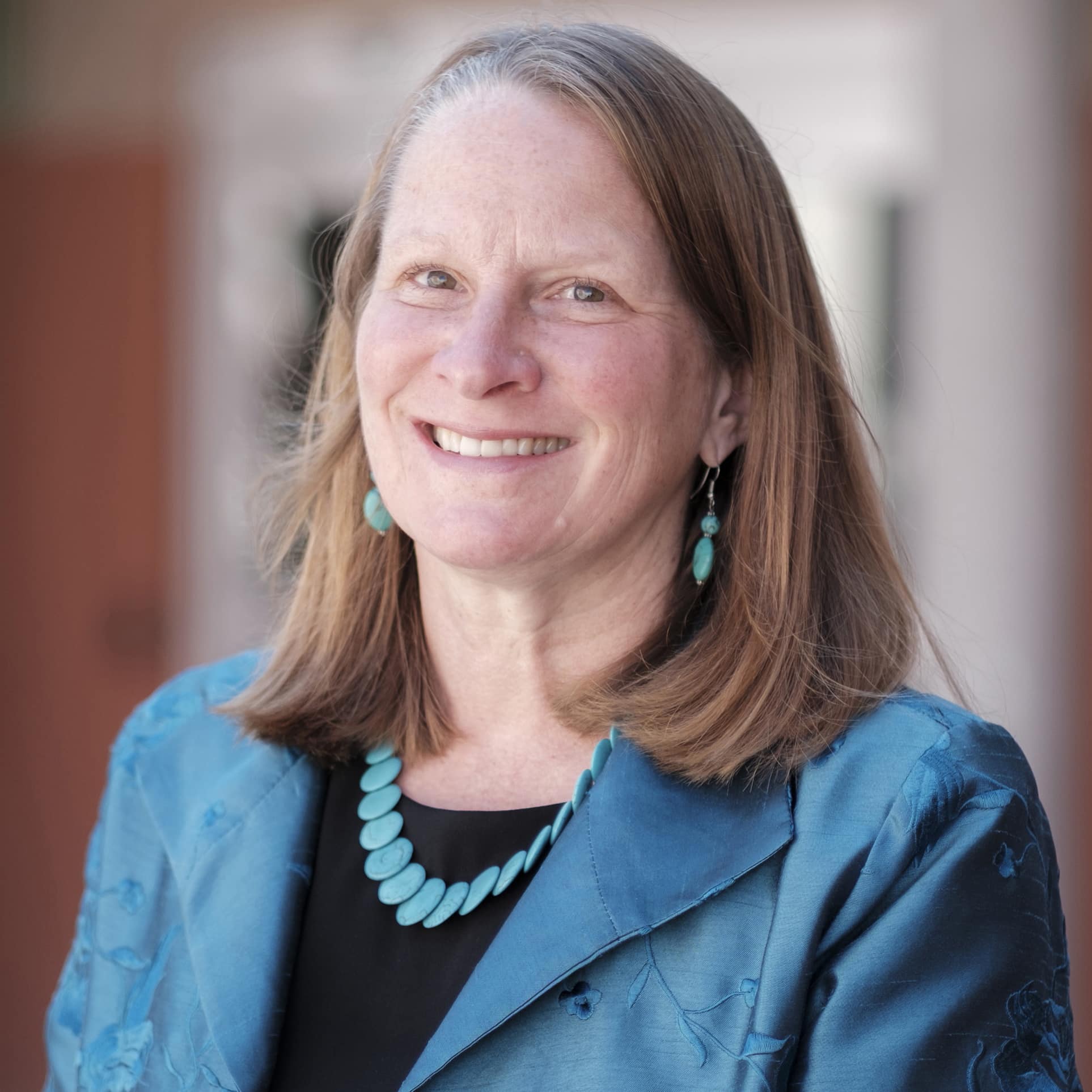 Suzette Sherman
IAIA Foundation Executive Director
Institutional Advancement Director
P (505) 424-2309
E suzette.sherman@iaia.edu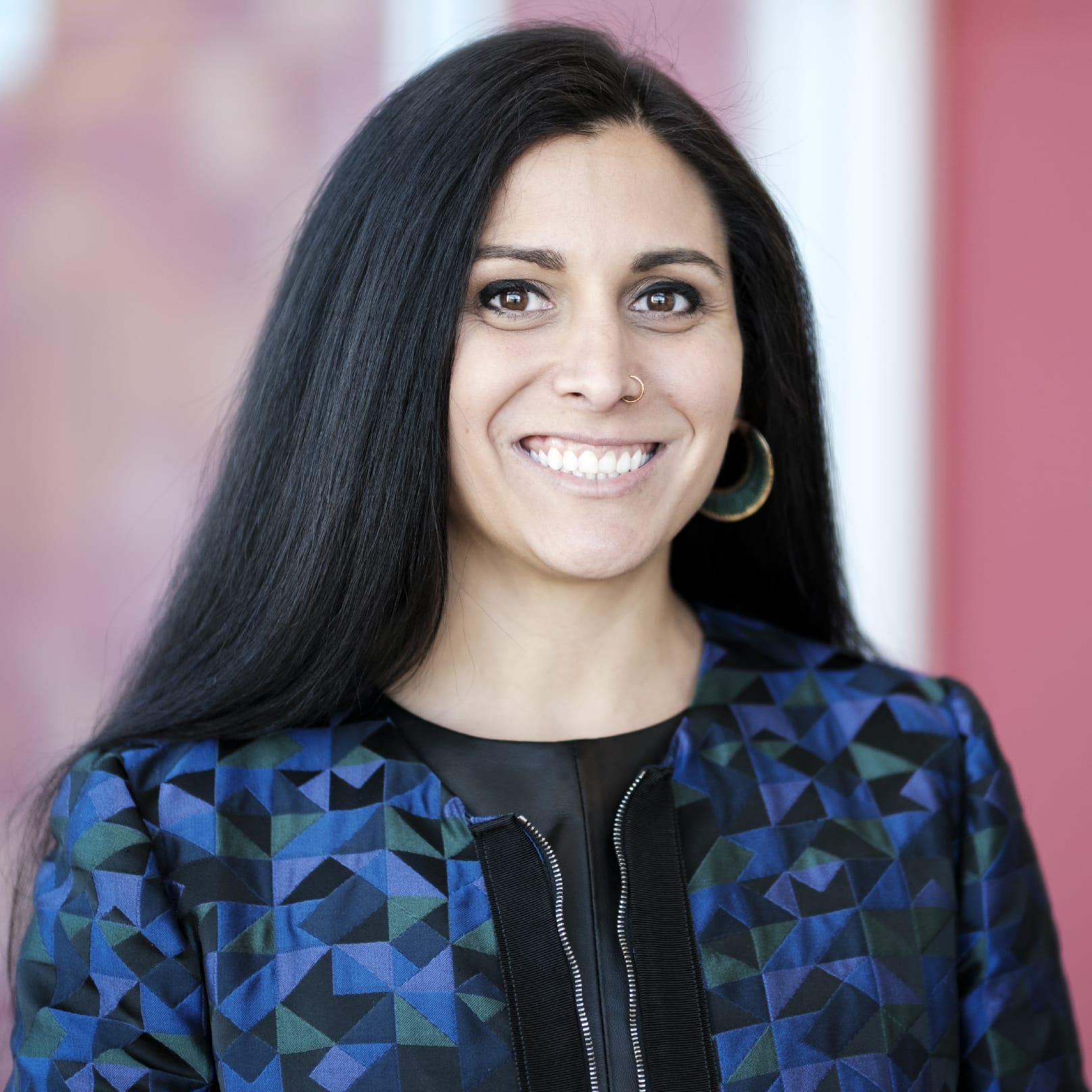 Danielle Murzynsky-Obiekwe
(Chickasaw)
Associate Director
Institutional Advancement
P (505) 428-5931
E d.murzynsky-obiekwe@iaia.edu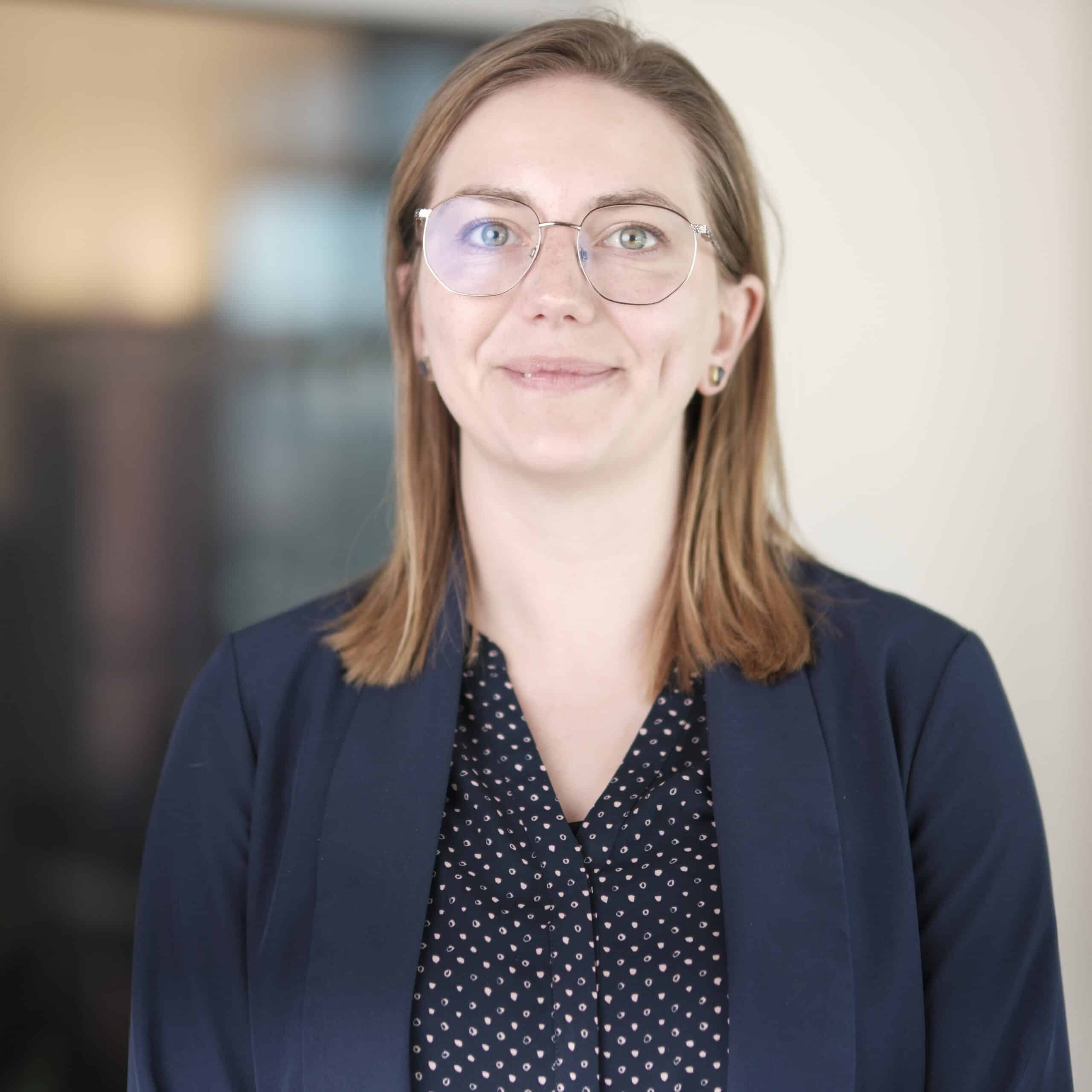 Zoe Robb
She/Her/Hers
Advancement Services Manager
Institutional Advancement
P (505) 424-5730
E zoe.robb@iaia.edu