Student Vaccination Mandate
In light of the pandemic and spread of COVID-19 variants, the IAIA Board of Trustees has instituted a 2022–2023 COVID-19 Vaccination Mandate. Failure to submit the form before Monday, August 8, 2022, by 5 pm will result in disenrollment from in-person classes and denial of access to campus facilities.
The IAIA Idaptive Portal lets the IAIA community access applications with a single sign on. IAIA applications include email, Canvas, EMPOWER, tech basics, and the website portal. (See the IAIA Portal Tutorial.)
IAIA Portal Links
The following links are available to the IAIA community and include stand-alone access to Canvas, Digication, Email, EMPOWER, Paylocity, as well as Facilities campus and vehicle reservations, and the EMS calendar system.
Upcoming Happenings
List of Events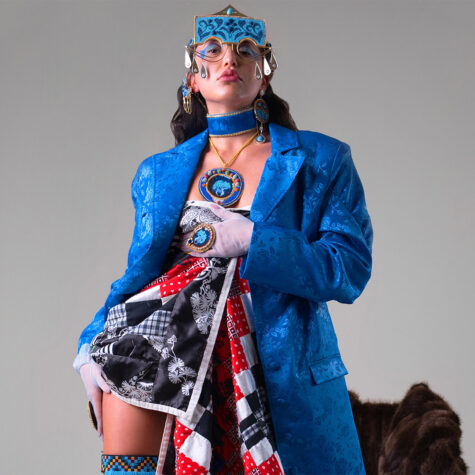 Join the IAIA Museum of Contemporary Native Arts (MoCNA) for the opening reception of our 2022 summer/fall exhibitions Art of Indigenous Fashion, Athena LaTocha: Mesabi Redux, and Matrilineal: Legacies of Our Mothers.