Emergency Aid
Students: Emergency aid may be available for you. Please visit the following links for more information.
Emergency Funding—Apply Today, Details Below
Emergency Funding
IAIA has received federal funding from the Higher Education Relief Fund (HEERF) I, II, and III in accordance with the Coronavirus Aid, Relief, and Economic Security (CARES) Act, the Coronavirus Response and Relief Supplemental Appropriations (CRRSA) Act, 2021. These acts provide the US Department of Education with funds to distribute to institutions of higher education in order to prevent, prepare for, and respond to the coronavirus. Unlike the CARES Act, which funded the first emergency grants to students in 2020, the CRRSA requires that institutions prioritize students with exceptional need, such as students who receive Pell Grants. However, students do not need to be Pell recipients or eligible for Pell grants to be identified as having exceptional need. Our application process asks students to identify and attest to their need as a result of the coronavirus in order to prioritize awards. To meet this requirement, IAIA has developed a tiered system to distribute the emergency grants to students while funding is available.
Tier 1—CARES/HEERF Student Emergency Funding
For degree-seeking students enrolled since March 13, 2020 the amount issued was based on Pell eligibility and enrollment status and amounts ranged from $100–$534. These amounts were awarded for each semester the student was enrolled. The following semesters are included in the disbursement: Spring 2020, Summer 2020, Fall 2020 and Spring 2021.
Tier 2—HEERF Student Emergency Aid Funding
For degree-seeking students enrolled at IAIA in Fall 2021, this aid ranges from $100–$800 depending on Pell eligibility and enrollment.

These emergency grants may be used for any additional costs or unmet needs the student or their family have faced as a result of the coronavirus national health emergency, such as:
Tuition, course fees, course materials
Technology
Food
Housing
Health care (including mental health care)
Childcare
Other expenses that do not fit in above categories or that are exceptional, such as loss or reduction of employment.
Criteria
You MAY be eligible for Tier 3 funding if you have been enrolled at IAIA anytime since March 13, 2020. New guidelines have expanded eligibility to all students.
Questions
Questions regarding the CARES, CRRSA funding at IAIA can be directed to Financial Aid Director Scott Whitaker at scott.whitaker@iaia.edu or (505) 424-5724. View the HEERF Student FAQ and the IAIA COVID-19 webpage.
Reporting
See the following HEERF reports.
At IAIA we believe one's abilities should not be measured or judged by their ability to afford a quality education. As such, IAIA provides financial assistance and resources for students who would otherwise be unable to pursue a post-secondary education. IAIA chooses not to participate in the Federal Student Loan Programs, including PLUS, Perkins and Stafford.
Through financial awards based on demonstrated financial eligibility, except when funds are specified for recognition of special talents and performance, every effort is made to meet the financial assistance needs of students. While IAIA recognizes that a student's family bears the primary responsibility for financing a post-secondary education, we also recognize that supplemental aid may be necessary to achieve this goal.
To qualify for financial aid, a student must be enrolled in a degree-seeking program. All information, including student records and economic circumstance of both student and family, is confidential and will not be released without written consent of the student.
1. Financial Aid Workshops
Various workshops are held each semester; contact your high school counselor for the dates and locations. These workshops provide information on available financial aid and tips on completing the FAFSA or Renewal Applications.
Students attending a New Mexico high school or currently residing in New Mexico visit NMKnowledge4College to find a workshop in your area. The IAIA Financial Aid Office also provides assistance for current IAIA students in our financial aid resource center.
If you cannot travel to an in-person workshop and you have questions about financial aid at a tribal college or university? The American Indian Graduate Center provides prospective and continuing students with answers with their Affording College videos and online Student Resource Center. The U.S. Department of Education also provides information about How Financial Aid Works and helps answer frequently asked questions on the Federal Student Aid YouTube Channel.
#014152
IAIA's Federal Pell Code.
#85-0365964
IAIA's Federal Tax ID and EIN (Employer Identification Number).
2. Federal Student Aid
To apply for federal student aid, you need to complete the Free Application for Federal Student Aid (FAFSA). Completing and submitting the FAFSA is free and quick, and it gives you access to the largest source of financial aid to pay for college or career school.
In addition, IAIA uses your FAFSA data to determine your eligibility for federal, state, and institutional aid, type of work-study, and some private financial aid providers may use your FAFSA information to determine whether you qualify for their aid.
2A. Financial Aid Overview
2B. How to Create a FSA ID
3. Scholarships
Scholarships are another source of aid that can be used to pay for school. It is money for school that you will not be expected to repay. The amount of the scholarship award can range from paying for your books to paying for tuition.
Scholarships come from a variety of sources: IAIA, tribe, employers, individuals, private companies, nonprofits, religious groups, or professional organizations.
These sources offer scholarships for a variety of reasons. Some are offered to students that have financial need. Some scholarships have academic requirements like a certain GPA or enrollment in a particular major. There are athletic, music, and art scholarships. There are scholarships for minorities and first generation students; and some for students with certain community affiliations or religious affiliations.
Because scholarships are offered for different reasons and by many sources, it is important that you understand that each scholarship has its own requirements and deadlines, so you should begin searching for scholarships as soon as possible. You should also know that in most instances you should not have to pay to apply for a scholarship.
IAIA Named and AICF-TCU
At the start of each semester, IAIA in partnership with the American Indian College Fund (AICF) announce the IAIA Named and AICF-TCU scholarship via students' school email with a link to the IAIA scholarship application and is open to new and returning students. United States and Canadian citizens attending IAIA through the Jay Treaty are eligible to apply.
Steps to Apply
Submit a FAFSA (not required but strongly recommended)
Have a cumulative grade point average (CGPA) of 2.0 or higher
Be enrolled in an undergraduate degree-seeking program
Create an AICF profile and complete the AICF application

Essay must not exceed 300 words. 1 submission per student, no exceptions.

Essay must address essay topic and NOT include the students name.
Essays are uploaded (submitted) via the IAIA scholarship application.
Essays are scored by anonymous readers and award amounts start at $500. Awards are dependent on the student's essay score and credited directly to the students account.
Certificate of Indian Blood (CIB)/Tribal
IAIA CIB/Tribal Scholarships are need-based scholarships. New, transfer, and current students are eligible for these scholarships. A student must have:
Be an enrolled member of a federally recognized American Indian, Alaska Native Tribe or Canadian First Nation
Submit a copy of a Certificate of Indian Blood, Status Card or other eligible documentation to the IAIA Admissions Office
Submit a FAFSA (and complete the process)
Maintain a 2.0 cumulative grade point average (CGPA)
Be a degree-seeking student enrolled in at least 6 credit hours
Must not be in federal student loan default. Check your federal loan status, at www.studentaid.gov.
Award Amounts
For full-time students, the award is $500 per semester
For part-time students (6–11 credits), the award is $200 per semester
Students who are enrolled in less than 6 credits do not qualify
Award Amounts Details
Lifetime Limit: The associate degree lifetime award limit is $2,500 (five full-time semesters). The bachelor degree lifetime award limit is $5,000 (10 full-time semesters).
Time of Award: The CIB Scholarship is determined after a student is admitted. If a student qualifies, the award is placed on the student's Financial Aid account (via Empower).
Credit Hour Verification: A scholarship recipient's credit hours are verified at mid-term. If the student withdrew from any courses, the scholarship award may be prorated following mid-term credit hour verification. Also, at mid-term, if the student no longer has an unmet need, the student no longer qualifies for the scholarship and the scholarship will be removed from the student's award letter and/or student account which might result in a bill.
Disbursement: CIB scholarships are disbursed the first Friday following the date mid-term grades are due to the Registrar's Office. Under no circumstances are these awards disbursed before midterms.
Merit
New Students: For new students who have graduated from high school with no prior college experience, high school cumulative grade point average (CGPA) is used to determine eligibility. New students who have successfully earned their GED are also eligible to receive the merit scholarship award their incoming semester in the amount of $500.
Transfer Students:The CGPA from the student's most recent college transcript is used to determine eligibility. Transfer students whose CGPA is from colleges which are NOT accredited are not eligible to receive the merit scholarship their first semester at IAIA.
Continuing Students: The CGPA from the student's most recent semester is used to determine eligibility. For example, if a student's CGPA is 3.25 following the completion of the fall semester, the student will be awarded $500 for the subsequent full-time semester.
Award Amounts: The award amounts depend on the student's CGPA, according to the following table:

2.99 and below: $0
3.00 to 3.49: $500
3.50 to 3.89: $750
3.9 to 4.00: $1000

Notice of award and disbursement: Following the review of the student's CGPA, the award will be posted on the student's Financial Aid account (via Empower). The scholarship is posted to the student's account and if eligible a disbursement check will be issued the first Friday following the last day to drop a course without the course appearing on the students' transcripts.
For eligibility, candidates must be enrolled full-time in a degree-seeking program.
Must not be in federal student loan default. Check your federal loan status, at www.nslds.ed.gov.
Table Key: High School (HS), Undergraduate (UG), Graduate (G)
External Scholarship
HS
UG
G
Open
Close
Contact
Albuquerque Community Foundation
04/01, 04/13, 06/03, 06/14
(505) 883-6240
Albuquerque Hispano Chamber of Commerce
03/29
(505) 842-9003
American Association of People with Disabilities (AAPD)
06/06
(202) 521-4316
American Australian Association
Year-round
Year-round
(212) 338-6860
ext. 208
American Indian College Fund: Full Circle
02/01
05/31
(800) 776-3863
American Indian Education Fund
02/28
04/04
(866) 866-8642
American Indian Graduate Center
01/01
06/01
(800) 628-1920
American Indian Services
04/01, 07/01, 11/01
(801) 375-1777
Arizona Community Foundation
01/01
03/01
(602) 381-1400
ARTsmart New Mexico
05/01
(505) 992-2787
Asian and Pacific Islander Americans Scholars
01/14
Cleveland Foundation
03/15
(216) 861-3810
Coca-Cola Scholars Foundation
10/31
College Board BigFuture
(866) 630-9305
Congressional Black Caucus Foundation (Performing and Visual)
01/01
Continental Divide Electric Education Foundation
05/01
(505) 285-6656, ext. 1013
Continental Society Daughters of Indian Wars Scholarships
04/01
06/15
Contact
Credit Union Association of New Mexico
02/26
(505) 298-9899
Dakota Indian Foundation
08/01
Daniel's Fund
11/15
Del Norte Credit Union
02/03
03/26
(507) 931-1682
Dell Scholars
12/01
Educational Theatre Association
04/01
Friends of Hubbell Trading Post
02/11
06/19
Contact
Gates Scholarship
07/15
09/15
Contact
George R.R. Martin "Newcomer" Scholarship
07/22
Contact
Hispanic Scholarship Fund
02/14
Indian Pueblo Cultural Center
10/07
03/20
(505) 724-3564
Indigenous Education Inc./Cobell
12/15
03/31
(844) 551-0650
Inter-Tribal Council of AT&T Employees Scholarship Program
04/15
Contact
Jeannette Rankin Women's Scholarship Fund
11/01
02/26
(706) 208-1211
JLV College Counseling
Contact
LANL Foundation Career Pathways
01/03
04/18
LANL Foundation
10/01
01/18
(505) 753-8890
Learn How to Become
National Academy of Television Arts & Sciences
02/28
03/15
(212) 586-8424
National Indian Gaming Commissions & Regulators
06/30, 12/31
Native American Journalism Fellowship
04/30
Contact
NBCU Academy Scholarship
07/22
Contact
New Mexico Coalition of Educational Leaders
04/09
(505) 217-2345
NM Community Foundation
10/20
04/01, 04/02
New Mexico Education Assistance Foundation
011/01, 12/01, 01/01, 02/01, 03/01, 04/01, 05/01, 06/01, 07/01
(505) 345-3371
Point Foundation/ Black, Indigenous and People of Color (BIPOC)
05/17
Pride Foundation
01/07
Sallie Mae/Bridging the Dream
10/25
Scholarship America/Equitable Excellence
12/16
Scholarships A–Z
(520) 305-9342
Sealaska Heritage Institute
12/15
03/01
(907) 586-9265
Society of North American Goldsmiths Scholarship
04/10
Contact
United South and Eastern Tribes, Inc.
01/15
(615) 872-7900
Washington Indian Gaming Association
03/31
(360) 352-3248
Whitaker Foundation Art Scholarship
03/01
05/05
(360) 378-1028
Table Key: High School (HS), Undergraduate (UG), Graduate (G)
Enrolled members of American Indian and Alaska Native Tribes are encouraged to apply for scholarships or grants through programs offered by their Tribes, as well as by the Bureau of Indian Affairs (BIA). Each tribe has developed its own forms, procedures and deadlines; students should request information directly from their affiliated tribal agency. Most tribal scholarships or grants require a Financial Needs Analysis (FNA), based on the student's FAFSA information, to be completed by IAIA's Financial Aid Office. Note: It is imperative that a student submit the FAFSA early in order to determine eligibility for Tribal grants. It is the student's responsibility to contact their Tribal Agency for application information and submit FNA forms to the IAIA Financial Aid Office for review and finalization.
Table Key: High School (HS), Undergraduate (UG), Graduate (G)
| Tribal Scholarship | HS | UG | G | Open | Close | Contact |
| --- | --- | --- | --- | --- | --- | --- |
| Acoma Pueblo | | | | | 05/01, 10/01 | (505) 552-6812 |
| Cherokee Nation | | | | | 6/15 | (918) 453-5465 |
| Hopi Tribe | | | | | 04/15, 07/15, 12/15 | (928) 734-3542 |
| Isleta Pueblo | | | | | 04/01, 07/01, 11/01 | (505) 869-9790 |
| Jemez Pueblo | | | | | 07/01, 01/15 | (575) 834-9102 |
| Morongo Band of Mission Indians (for California Tribes) | | | | | 06/01 | (951) 572-6185 |
| Navajo Nation Chapters | | | | | | Contact |
| Navajo Nation Office of Scholarship and Financial Assistance (ONNSFA) | | | | | 06/25, 11/25 | (928) 871-7444 |
| Oglala Sioux Tribe | | | | | 04/01, 06/15, 11/15 | (605) 867-5338 |
| Picuris, Pojoaque and Tesuque Pueblos of ENIPC | | | | | 07/28 | (505) 747-1593 |
| San Felipe Pueblo | | | | | 04/28, 07/14, 12/15 | (505) 681-9949 |
| Santo Domingo Pueblo (Kewa) | | | | | 03/01, 12/01 | (505) 465-2214 |
| Tohono O'Odham Nation | | | | | 01/04, 07/15 | (888) 966-3426 |
| Zuni | | | | | 04/30, 06/30, 10/30 | (505) 782-5998 |
Table Key: High School (HS), Undergraduate (UG), Graduate (G)
5. Outside (External) Alternative Student Loans (credit-based)
IAIA does not participate in the Federal Student Loan Program. Students interested in student loans may contact outside lenders for guidelines, restrictions, and application process–which are separate from IAIA or students/parents can select a lender from our IAIA private lender list.
6. Check Your Status
In order to check your status, you will need to sign in to the IAIA Portal.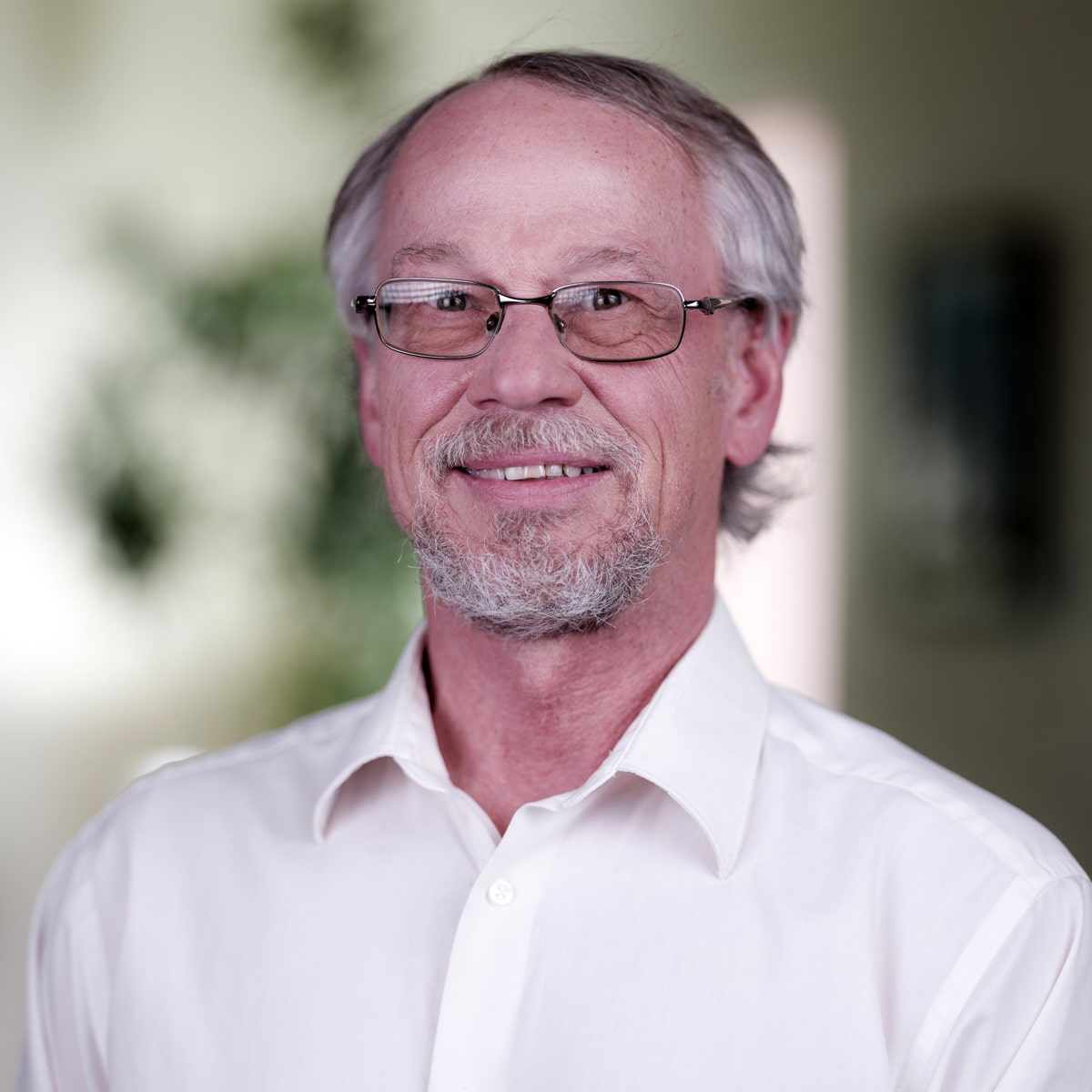 Scott Whitaker
Financial Aid Director
Student Success Center
P (505) 424-5724
E scott.whitaker@iaia.edu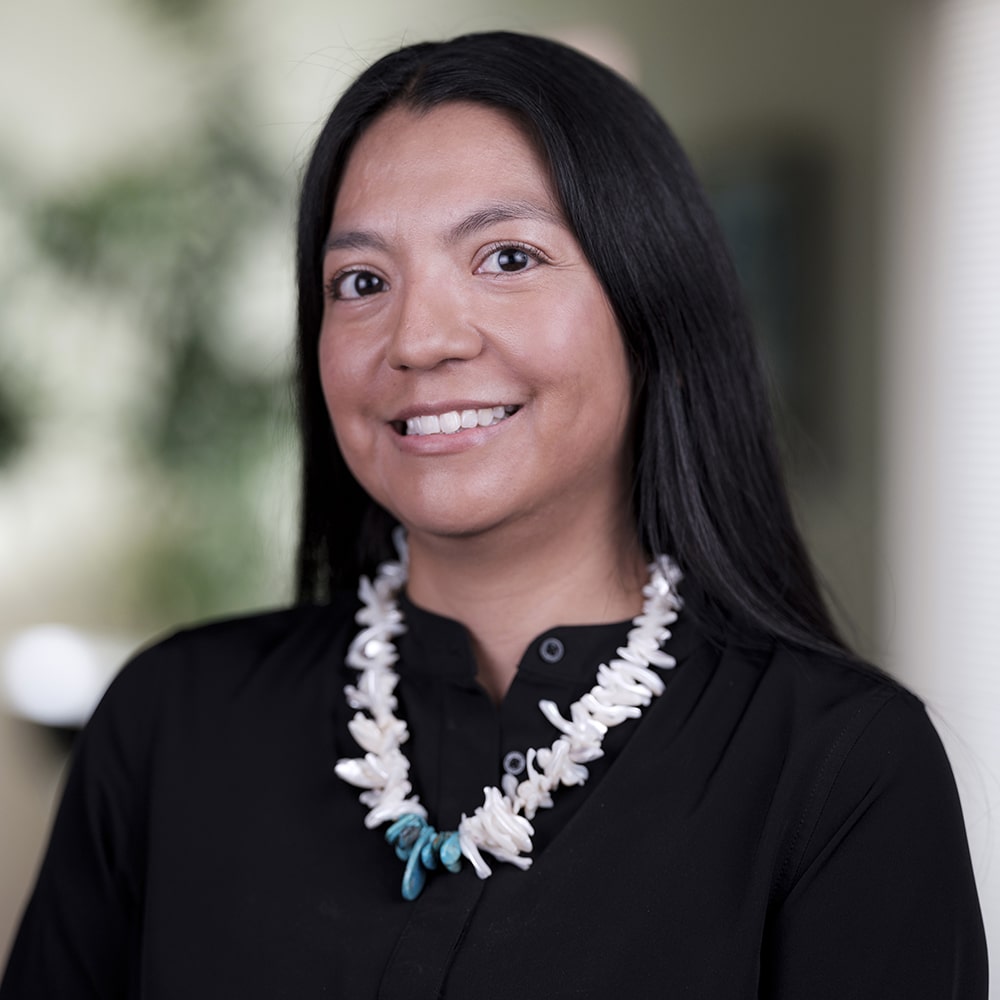 Leah Boss
(Laguna/Hopi/Akimel O'Odham)
Financial Aid and Scholarship Advisor
Student Success Center
P (505) 424-5737
E lboss@iaia.edu