Important Announcement
As we prepare for a renovation of our collections storage, the IAIA Museum of Contemporary Native Arts is implementing a moratorium for onsite collection research visits, image requests requiring new photography, and outgoing loans of its collection.
Outgoing collection loan requests with loan periods beginning on or after January 2025 will be considered however, requests and responses will be processed under an extended review period. Please note that we require receipt of loan requests at least 8 months prior to the beginning of the loan period.
Pending the renovation completion, onsite collections research visits and new photography are likely to commence beginning in the summer of 2024.
We regret any inconvenience this moratorium may cause in planning your exhibition program, research, or publication, and thank you in advance for your patience and understanding as we focus on this essential work.
The IAIA Museum of Contemporary Native Arts (MoCNA) holds the premier collection of contemporary Native American art in the world from Native American, First Nations, and other Indigenous peoples. This unique collection, known as the "National Collection of Contemporary Native American Art," documents the art movements of the Institute of American Indian Arts (IAIA) and its impact on the Native American fine art movement. There are close to 9,000 artworks in the collection which is comprised of paintings, works on paper, sculpture, ceramics, jewelry, photography, contemporary apparel, textiles, cultural arts, new media, and installations. Many prominent artists of our time are represented in the collection such as Tony Abeyta, Linda Lomahaftewa, George Morrison, Allan Houser, Helen Hardin, Truman Lowe, and Fritz Scholder–to name a few.
This important collection is housed at the Institute of American Indian Arts campus in a state-of-the-art storage facility that was built in 2009. After a generous donation was given by the Robert and Barbara Ells Family, a collection gallery dedicated in their name was built into the collection facility. It is open daily, allowing visitors an opportunity to view the collection without appointment.
Collection History
During its first decade (1962–1971), IAIA collected artwork that was coming out of the newly-developed program to document the achievements of its students and faculty. These works were sent out as exhibits throughout the country as a way to promote IAIA's mission. By the 1970s, IAIA recognized a need to create a museum studies training program as well as a museum to house the school collection that was being stored throughout its campus in various buildings. The collection was inventoried and catalogued and regular collection exhibits were created for the public. As the local community and visitors to the campus became aware of this collection, private collectors were inspired to make donations to the museum of cultural arts such as baskets, pottery, and textiles. These works were utilized for study by the students to help reinforce the cultural aesthetics that inform contemporary Native American art.
In the decade that followed, it became possible to observe the artistic or professional development of graduates who had attended the Institute in its seminal years. Some of these artistic tracks include works from T.C. Cannon, Kevin Red Star, Bill Warsoldier Soza, Doug Hyde, Alfred Youngman, Earl Biss, and Dan Namingha who were all enrolled at IAIA in the 1960s and 1970s. Around this time, the Museum recognized the need to collect work by other renowned artists to further enhance the collection as a significant body of contemporary Native American artwork.
A turning point occurred in the 1990s when the governing board and the museum decided to assertively redefine the collection and its public face through the acquisition of the former Santa Fe federal building in downtown Santa Fe, providing a prominent and highly accessible venue. The renovated space allowed for expanded exhibits, programming, and collections storage. By this time its holdings included works by earlier artists from the 1930s–1950s such as Pop Chalee, Harrison Begay, and Andrew Tsinahjinnie. This comprehensive compilation of work could not compare to any other collection since other museum collections of Native American works were primarily based upon archaeological, regional, or historic works. It was decided by the school and museum that what they had was not only unique, but incredibly important to the canons of art history and Native art history. Therefore the collection from that point forward was called "The National Collection of Contemporary Native Art."
Today the IAIA Museum of Contemporary Native Arts (MoCNA) strives to continue a collecting practice that creates history for the future. The collection illustrates a continuity of Native thought and aesthetics that reinforces scholarship by collecting works that speak to earlier dialogues and continuing discussions of how Native expression informs and challenges mainstream perceptions of Native art and culture. As the collection grows and becomes more accessible in the coming years through virtual exhibits, an online database, and an open storage facility, it will not only help to inspire the next generation of artists that will most likely be represented within the collection itself but it will also better inform the next generation of Native art scholars.
Collection Gallery
The Robert and Barbara Ells Family Collection Gallery is located in the Barbara and Robert Science and Technology Center on the IAIA Campus. The collection gallery is open Monday–Friday between 9 am–4 pm. For more information about the collection gallery, please contact IAIA Museum of Contemporary Native Arts Curator of Collections Tatiana Lomahaftewa-Singer (Hopi/Choctaw) at tlomahaftewa-singer@iaia.edu.
Collection Donations
The IAIA Museum of Contemporary Native Arts (MoCNA) is interested in expanding its holdings of contemporary works by Native artists. Currently the Museum has limited funds for purchase but is open to proposals for donation.
All proposals for donation are initially reviewed by the Acquisitions Committee of the Museum of Contemporary Native Arts to determine if the object will enhance The National Collection of Contemporary Native Art. An overriding Museum Standing Committee approves the recommendations by the Acquisitions Committee for acceptance. Please contact us by email if you are interested in making a proposal for donation.
MoCNA accepts financial gifts as well as compelling donations of art, archival materials, and ephemera by and about contemporary Native artists. We collect a variety of art, including paintings, prints and other works on paper, sculpture, glass, ceramics, photographs, jewelry and other objects. We have an active Acquisitions Committee that meets several times each year to review submissions.
We accept works as either unrestricted or restricted. Unrestricted gifts may or may not remain as part of the National Collection of Contemporary Native Art—they may be traded for other works of art or sold to otherwise support the Collection or other Museum programs. Restricted gifts are accepted only for perpetual use in the Collection. This may include being available for loan to other qualified institutions that we are partners with.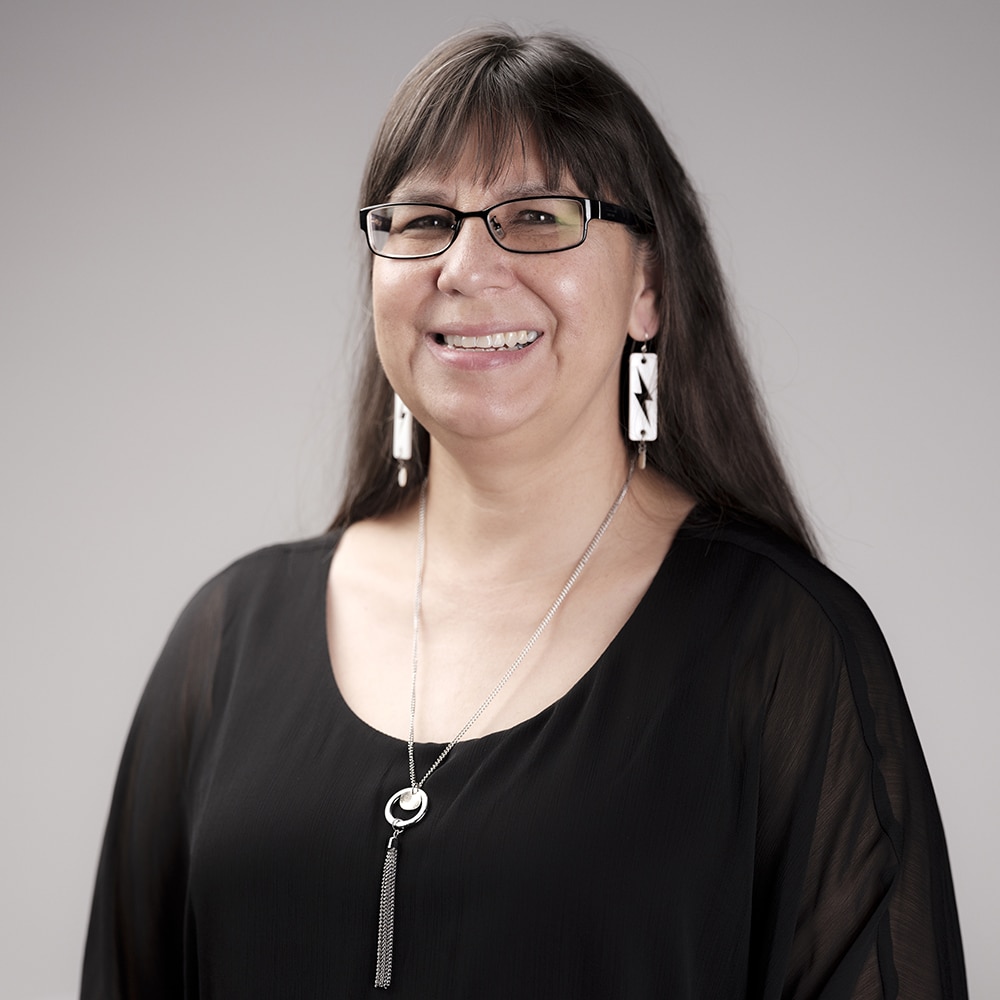 Tatiana Lomahaftewa-Singer
(Choctaw/Hopi)
Curator of Collections
IAIA Museum of Contemporary Native Arts
P (505) 428-5899
E tlomahaftewa-singer@iaia.edu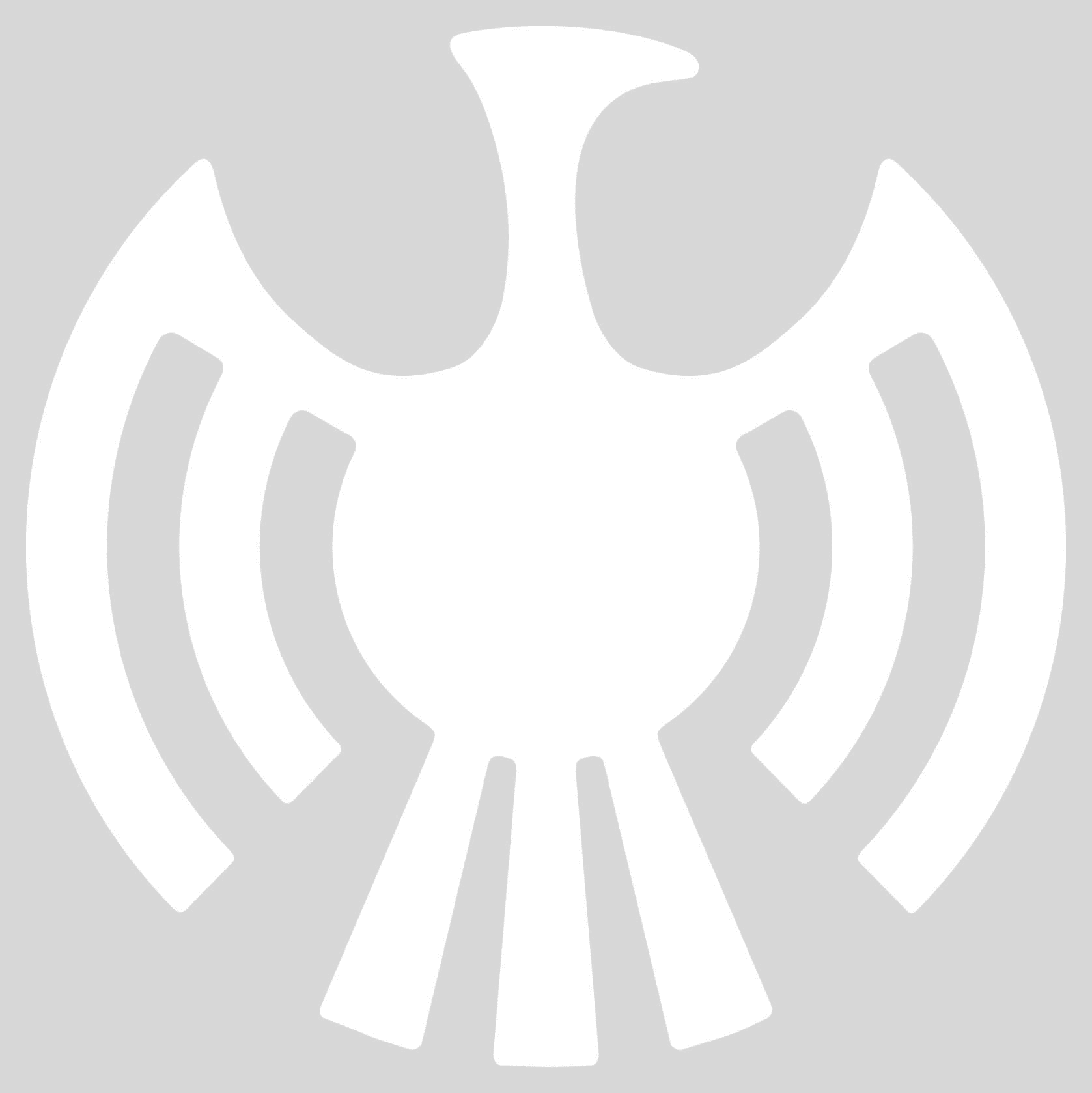 Jose Roman
Collections Conservation Project Manager
IAIA Museum of Contemporary Native Arts
E jose.roman@iaia.edu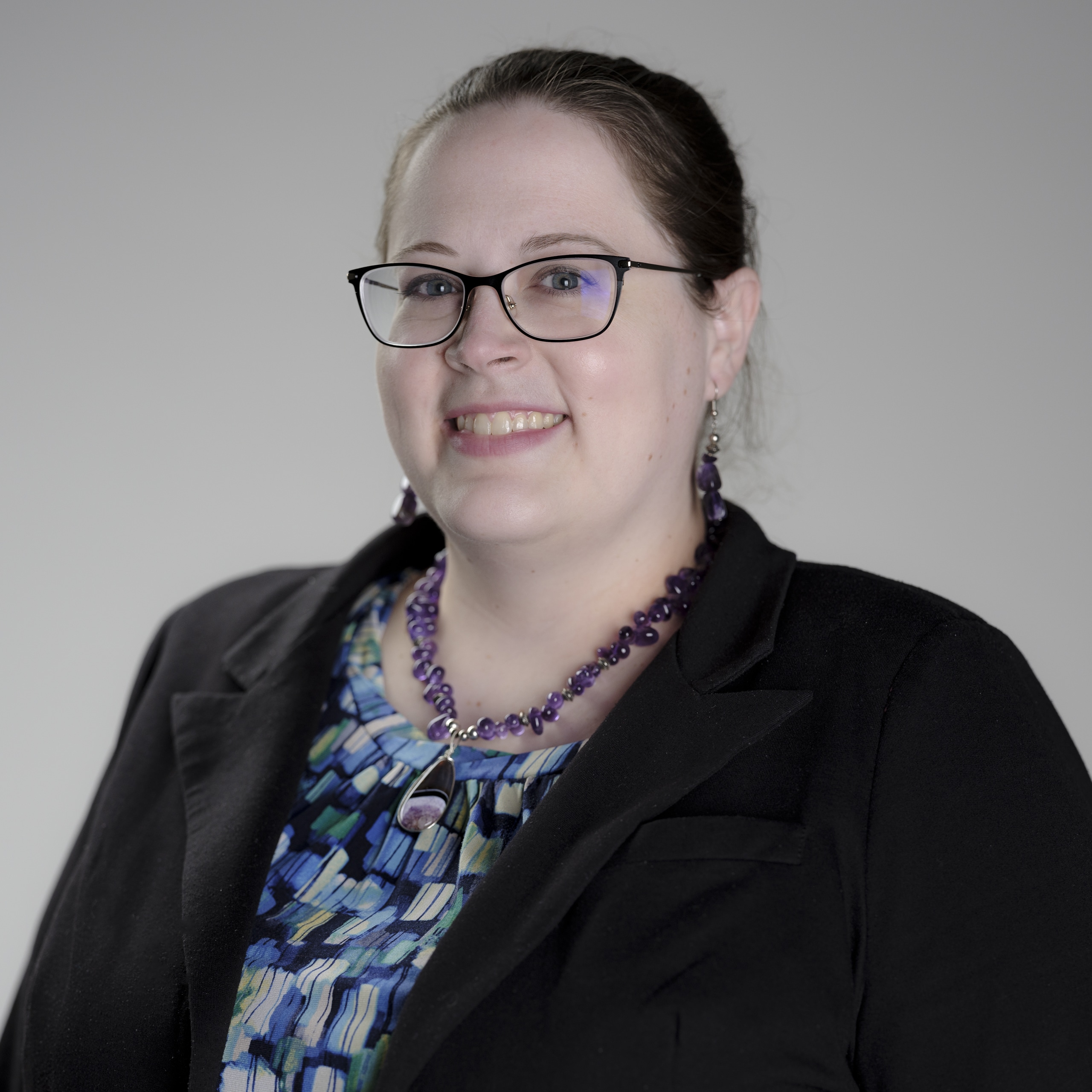 Katherine Barry
Collections Registrar
IAIA Museum of Contemporary Native Arts
P (505) 428-5898
E katherine.barry@iaia.edu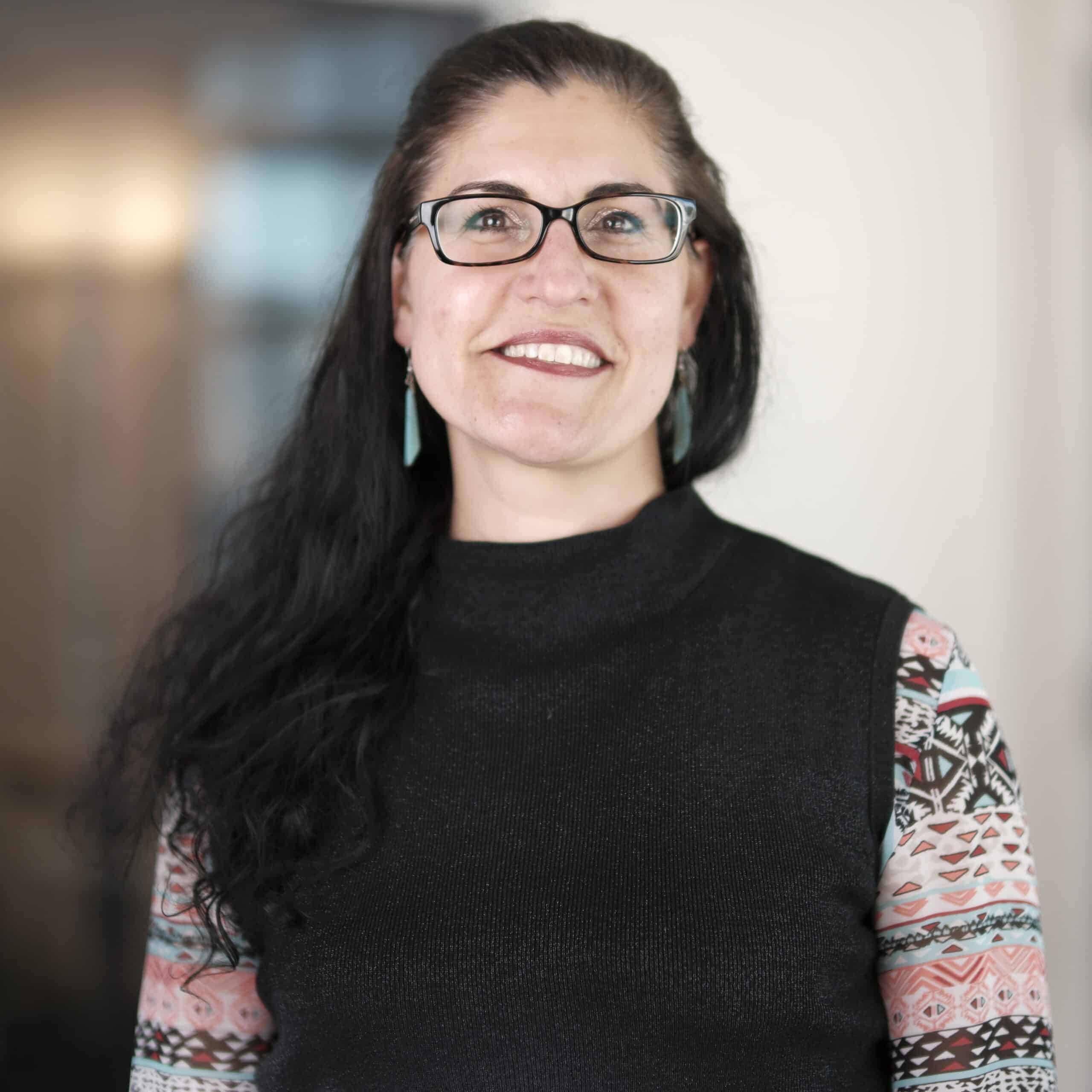 Cara Gallo
She/Her/Hers
Assistant Museum Registrar
IAIA Museum of Contemporary Native Arts
P (505) 424-5793
E cara.gallo@iaia.edu