Inspired by the words of our elders and those in our literary lineages, we create worlds from words in pursuing excellence in the fields of poetry, fiction, creative nonfiction, journalism, and dramatic writing (both stage and screen). Although students choose one or two primary areas of focus, we support exploration of the overlaps and cross-pollination between genres.
All members of our Creative Writing faculty are writers themselves. Our interests include environmental literature, hybrid forms, text and image, ecopoetry, creative writing informed by history and research, linguistics, language preservation, creative nonfiction and memoir, speculative fiction, graphic novels, and more.
This program is designed to offer students a strong foundation in craft, creativity, and criticism, as well as a solid understanding of Native and World literature.
Throughout the program, students have many opportunities to read publicly and develop their own voice. Students work with a faculty member to design, edit, and publish an annual anthology of creative writing and art. With our small class sizes, we offer individualized attention and feedback. Creative Writing students also have the opportunity to work with a broad array of visiting writers from the local Lannan Literary Foundation. The Creative Writing program offers many opportunities for scholarships, recognition, and fellowships to national writing conferences.
"There is no poetry where there are no mistakes."
"A word has power in and of itself. It comes from nothing into sound and meaning; it gives origin to all things."
IAIA Anthology: A Song to Remember
Sometimes a song reminds us of a time and place from long ago. Sometimes it's a friend we carry in our pocket when lonely—hard times rock our souls. A song can bring us joy, give us courage, inspire us to move forward, or invite us to the dance floor.
As singer-songwriter Stevie Wonder once said, "Music, at its essence, is what gives us memories."
This spring, students in my Advanced Composition and Podcasting class at the Institute of American Indian Arts were writing about a favorite song when they went home for spring break. Then COVID-19 appeared and campus was closed.
But students kept writing and attending class on ZOOM. And soon, thanks to cell phones and the Internet, along with efforts by Engineer Jane Pipik and me, a new series of Song Essays emerged.
While each of us has our own path, what we listen to on the journey can and does make all the difference.
Here now, A Song to Remember.
—Deborah Begel, IAIA Adjunct Professor
"A Song to Remember" Personnel
Hokian Win McCloud (Dakota Sioux/Yakama/Puyallup)
Greg Ebona (Tlingit/Haida)
Davina Millay Gomez (Pomo/Hopi/Diné/Mexican)
Matthew Stout
Charmaine Kinale (Hopi/Tewa)
Willard Claschee (Shoshone/Paiute)
KamiJo Whiteclay (Aspáalooke)
Jacquelyn Yepa (Diné/Walatowa)
Deborah Begel Executive Producer of Radio IAIA, has been producing radio news reports, documentaries and literary features for local, national and international programs and stations for nearly four decades. She's also a co-founder of the Association of Independents in Radio. Begel has been teaching English and writing for about 15 years.
Jane Pipik, Mix Engineer, Sound Designer, Radio IAIA. Jane Pipik was a production and recording engineer for public broadcasting for 35 years in New York and Boston. Pipik is now a freelance audio archivist. She once recorded Anthrax live in the Boston area for a radio broadcast.
Creative Writing Core Faculty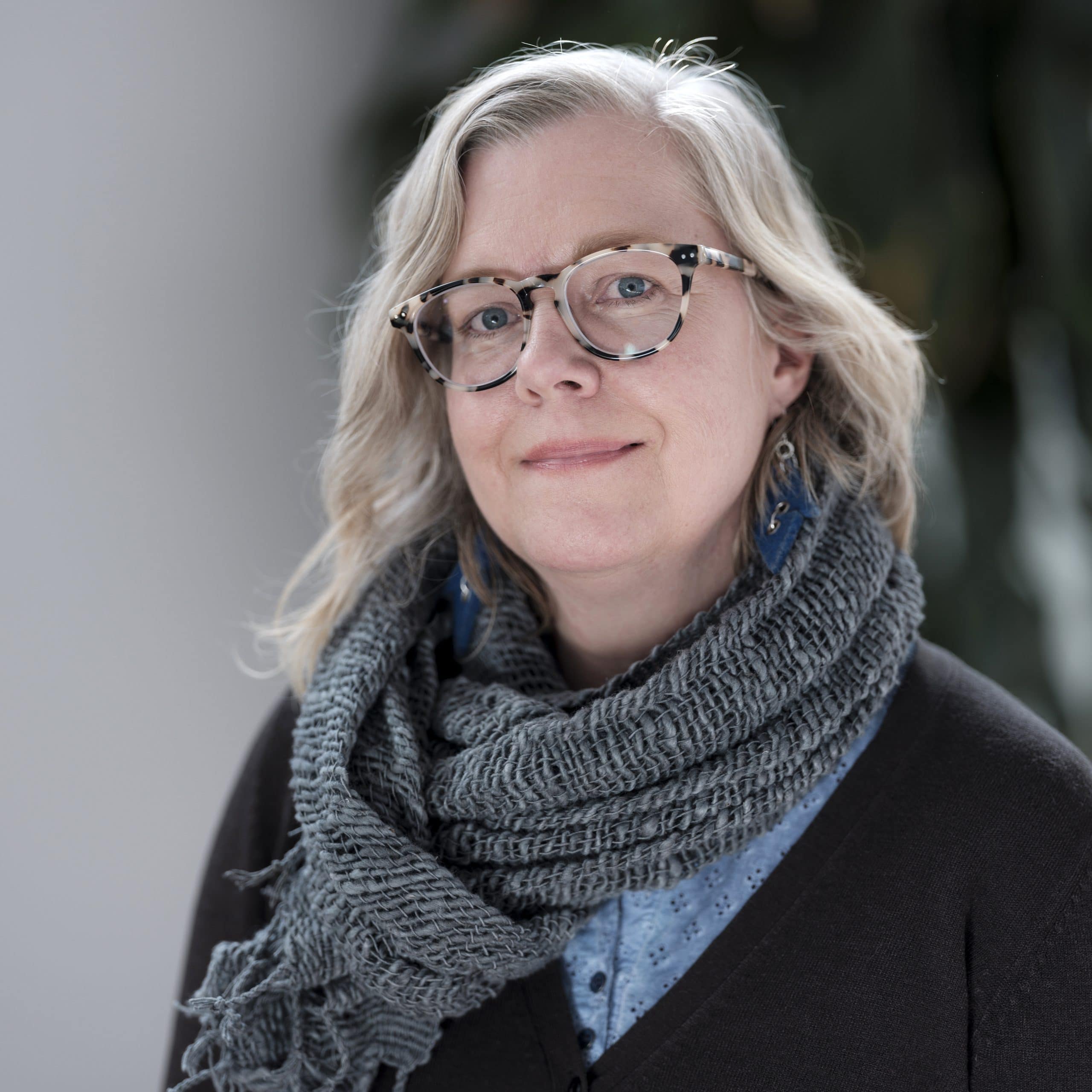 Kim Parko, MFA
Department Chair
Professor
Creative Writing
P (505) 424-5780
E [email protected]
Biography
Kim Parko creates in the nested and nesting spheres of mother, partner, maker, teacher and learner. Her work reveres permeable states of being and makes space outside of the status/static quo. Whether textual, visual, or ethereal, her creations embrace interconnection and fluidity, intentionally blurring boundaries. Kim is the author of The Grotesque Child (Co-winner 2015 Tarpaulin Sky Press Book Prize) and Cure All (Caketrain Press, 2010). Her poetry and fiction have appeared in jubilat, Denver Quarterly, Diagram, Caketrain, the PoetryNow podcast, Boston Review (2018 annual poetry contest winner) and elsewhere. She holds a BFA from the Savannah College of Art and Design and an MFA from the Bennington College Writing Seminars.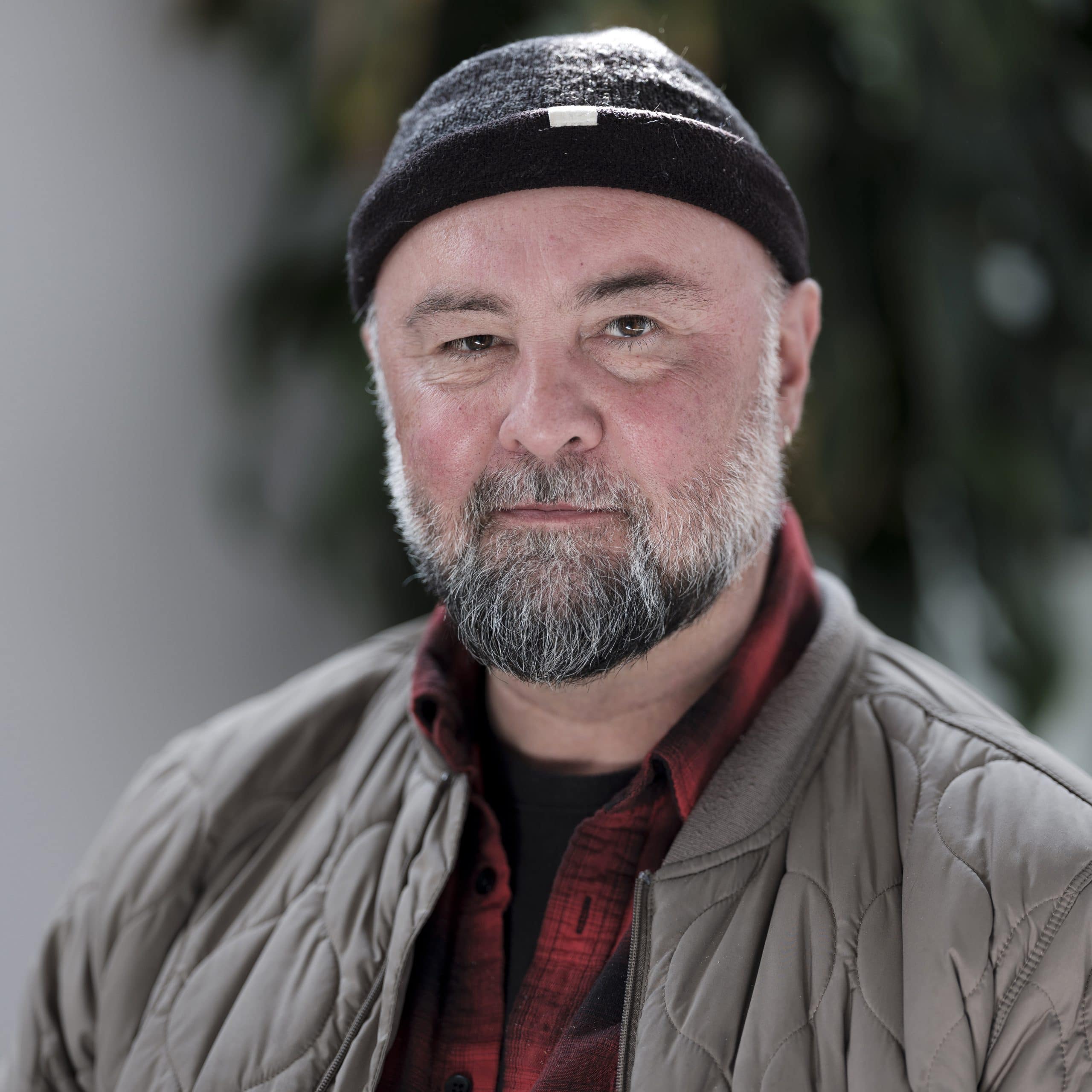 James Thomas Stevens, MFA
(Akwesasne Mohawk)
Associate Professor
Creative Writing
P (505) 424-2377
E [email protected]
Biography
James Thomas Stevens (Aronhió:ta's [Akwesasne Mohawk]) was born in Niagara Falls, New York in 1966 and grew up between Six Nations Reserve in Ontario (the birthplace of his grandfather), the Akwesasne Mohawk Reservation in upstate New York (birthplace of his grandmother), and the Tuscarora Reservation in western New York (where his grandparents settled). He attended the Institute of American Indian Arts, Naropa University's Jack Kerouac School of Disembodies Poetics, and Brown University's graduate C.W. program. Stevens is the author of eight books of poetry, including, Combing the Snakes from His Hair, Mohawk/Samoa: Transmigrations, A Bridge Dead in the Water, The Mutual Life, Bulle/Chimere, and DisOrient, and he has recently finished a new manuscript, The Golden Book. He is a 2000 Whiting Award recipient and teaches in IAIA's undergraduate and graduate Creative Writing Programs. He teaches Poetry, Creative nonfiction, Native American literature, and literary world survey courses. He lives in Cañoncito, New Mexico.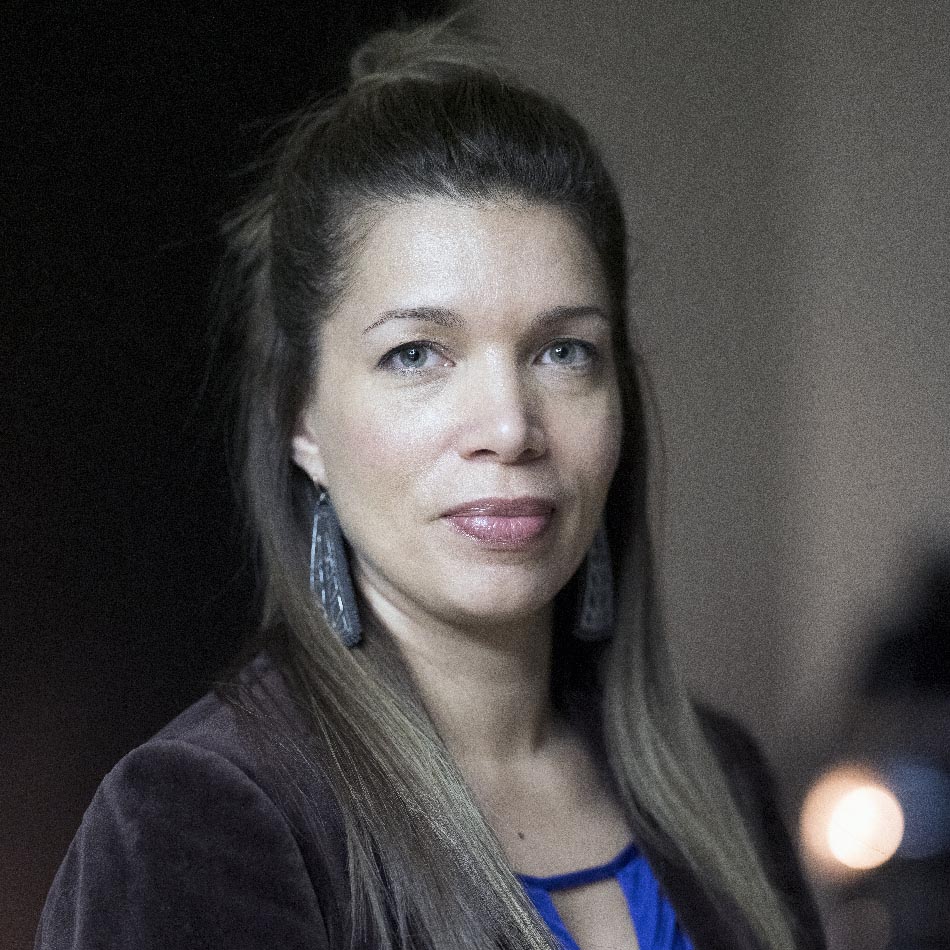 Jamie Figueroa, MFA
(Afro-Taíno)
Assistant Professor
Creative Writing
P (505) 424-2300
E [email protected]
Biography
Jamie Figueroa (Afro-Taíno) is Boricua by way of Ohio and longtime resident of northern New Mexico. She explores identity, familial relationships, place, and ancestry with her writing. A two-time graduate of the Institute of American Indian Arts (BFA and MFA in Creative Writing), she publishes across genres including fiction, creative nonfiction, and poetry. Her writing has appeared in Agni, Catapult, McSweeney's, American Short Fiction, and Emergence Magazine among other journals. Figueroa has guest lectured and taught at UNM, Highlands, SFCC, NMSA, Goddard College's MFA in Interdisciplinary Arts/Indigenous and Decolonial Arts Practice Concentration and in Sierra Nevada College's MFA program. In addition, she has fostered long term collaborative relationships with local nonprofits Little Globe, Academy for the Love of Learning, and SFAI. Her teaching and co-creative community work facilitates equitable engagement with underrepresented voices that highlights intergenerational, multi-racial and multi-ethnic, as well as gender and sexuality, diversity. Jamie's novel, Brother, Sister, Mother, Explorer (Catapult) debuted in March 2021 to many "much anticipated" lists, and glowing reviews including in The New York Times which called her novel a "beautifully crafted, poetic book." Currently, she is a part of the women's art collective, Mezcla, and at work on a certificate of Applied Mythology and Depth Psychology from Pacifica Graduate Institute. She teaches creative nonfiction and fiction workshops in addition to literature classes at IAIA. Figueroa makes her home in Santa Fe/Ogha Po'oge with her partner and their son.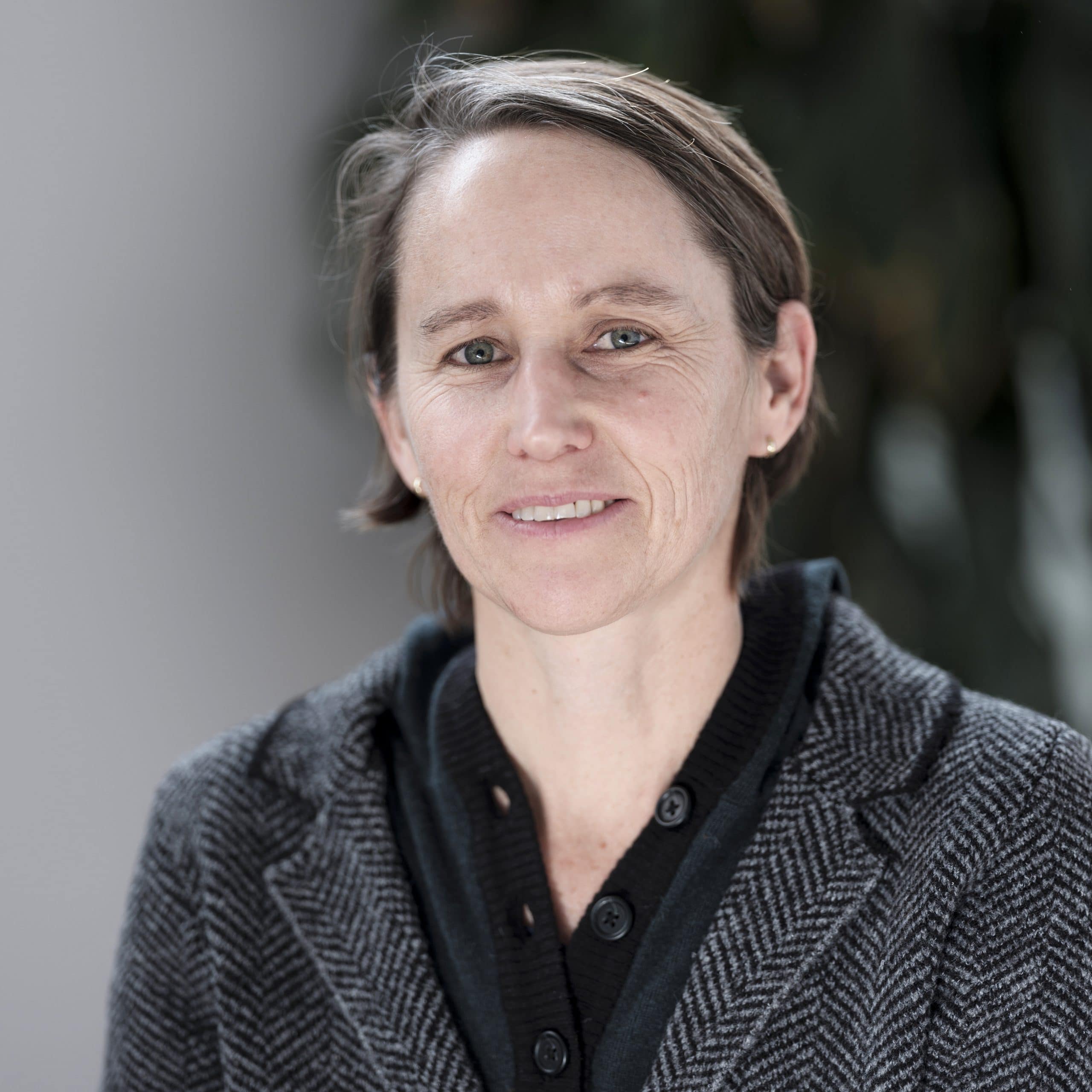 Anne Haven McDonnell, MA, MFA
Associate Professor
Creative Writing
P (505) 424-5733
E [email protected]
Biography
Anne Haven McDonnell holds an interdisciplinary MA degree in Environmental Humanities from Prescott College, and an MFA degree from the University of Alaska, Anchorage in Creative Writing. Anne was recipient of a Master's Fellowship from the Mellon Foundation and the American Indian College Fund, and her graduate manuscript won the Jason Wenger Award for Excellence at UAA. Anne's creative and scholarly work focus on an exploration of human and cultural relationships with the living world. In the summer of 2018, Anne taught poetry for the Orion Environmental Writing Workshop. Her writing has been published in Orion Magazine, The Georgia Review, The American Journal of Poetry, Nimrod International Journal of Prose and Poetry, Flyway, Alpinist Magazine, About Place Journal, Fourth River, Terrain.org, and elsewhere. Her work has also been included in several anthologies including Nature and Environmental Writing: A Craft Guide and Anthology (Bloomsbury Press: Nov 2016), Rewilding: Poems for the Environment (Flexible Press: 2020), and Queer Nature (Autumn House Press, 2021). Her poems won the fifth annual Terrain.org poetry prize and an international ecopoetry Gingko prize. Anne is an associate poetry editor at the online journal, Terrain.org. She teaches poetry, environmental literature, English composition, global climate justice, and critical theory at IAIA.