Artist-in-Residence (A-i-R) Artists
The IAIA Artist-in-Residence (A-i-R) Program hosts artists for variable-length residencies taking place on the Institute of American Indian Arts (IAIA) campus in Santa Fe, New Mexico, during the Academic year.
Each A-i-R program provides opportunities for Native and First Nations artists to travel to the IAIA campus in Santa Fe, New Mexico, for a meaningful period of art-making and interaction with IAIA students, staff and faculty, and the Santa Fe arts community.
Daniel McCoy, Jr.
September 1–29, 2023
Daniel McCoy, Jr. (Muscogee Creek and Citizen Band Potawatomi) '16 was welcomed into a household of artisans, farmers, music, and subculture. McCoy was surrounded by the arts from an early age. He began entering Native art competitions by age fifteen, under the direction of Cherokee artist Mary Adair, while attending boarding school in Tahlequah, Oklahoma. McCoy received his formal art training at the Institute of American Indian Arts in Santa Fe, New Mexico. At IAIA, the painter was able to work with the best Native American artists in the field. McCoy continues to produce paintings in northern New Mexico, incorporating the surrounding landscape into the recent paintings. He resides in La Mesilla with his family.
Matagi Sorensen
September 1–October 10, 2023
Matagi Sorensen, of the Yavapai-Apache Nation, is a relatively new Native American jewelry artist swiftly carving out a reputation for creating exquisitely sophisticated handcrafted work that cultivates an empyrean presence. He is defining his aesthetic with pieces that are as equally elegant as they are captivating, breaking away from convention to create extrinsic, fluid forms and finishing them with delicate textures and colors.
Krystle Silverfox
September 1–October 13, 2023
Krystle Silverfox is a member of Selkirk First Nation (Wolf Clan) and an interdisciplinary visual artist. She currently lives and works on the territory of the Kwanlin Dün First Nation and Ta'an Kwachan (Whitehorse, Yukon). Her artistic practice explores different materials, methodologies, and symbols to create conceptual works. Krystle Silverfox is inspired by Indigenous feminism, transnationalism, de-colonialism, activism, and lived experience.
Cathy Abercrombie
May 5–26, 2023
In 2021, Cathy Abercrombie, a 3rd-generation Cherokee loom weaver, was recognized as a Cherokee National Treasure for her dedication to preserving the art of Cherokee floor loom weaving. Fifty years ago, she wove her first set of placemats when she was eight years old at Oak Hill Indian Weavers in Piney, Oklahoma. She learned under the mentorship of her grandmother, Pearl Abercrombie, a charter member since 1940. When Cathy's grandmother passed, her aunt and Cherokee weaver Charlene Johnson passed both of their looms on to her, knowing she would carry on the family legacy. While working as an accounting manager, she built a new weaving hall on her ranch in Missouri and opened Cherokee Woven Spirits. Since then, she has excelled in Native American fine art shows. In 2017, she moved back to her hometown of Jay, Oklahoma, establishing a new weaving studio, Cathy Abercrombie Textiles, with her grandmothers' Cherokee looms at her home.
Madison Craig
May 5–26, 2023
Madison Craig is a Northern Cheyenne fashion designer and artist born in 1994 in San Jose, California. She lives and works in Santa Fe, New Mexico. She comes from a family of artists and makers. Growing up, her mother sewed her family's clothing, and her father built their furniture. An astounding athlete, Craig competed as a Division 1 basketball player at Grand Canyon University. She graduated from California State University, East Bay, in 2016 with a Health Sciences degree. It was not until after college that Craig pursued a career in the arts and found herself taking on the fashion world. She co-founded the lingerie company Shy Natives with her sister Jordan Craig in 2017. Each piece is designed and patterned by Madison Craig. After years of struggling with fit, she taught herself to sew bralettes and underwear. Shy Natives is not a standard indie lingerie brand; the brand is an ongoing art and social project. Shy Natives aims to fight the over-sexualization and stereotyping of Indigenous peoples. Craig's work has been prominently featured in Vogue, Bustle, Native Max Magazine, Cowboys and Indians, and the Tea and Bannock blog. In 2019, Craig's Plant Mom Collection walked down the runway at the 2019 SWAIA Santa Fe Indian Market fashion show. Craig works full-time as the CEO and designer of Shy Natives.
Delina White
May 5–26, 2023
Delina White, a Minnesota Chippewa tribal member, resides in her ancestral homelands on the lakeshore of Agency Bay in the village of Old Agency (Onigum) on the Leech Lake Reservation in northern Minnesota. White is a Native apparel designer, Indigenous materials jewelry maker, and beadwork artist. She mixes contemporary fashion styles and highly texturized fabrics to make apparel that is founded on the traditional designs of the Great Lakes Woodlands people. White believes that artists are the history keepers who have documented critical historical events since the beginning of time. "Artists inspire motivation to make change and do better," she says. She uses her wearable art as a narrative to assert equity, the need to protect sacred sites, and build a sustainable environment, and to show cultural pride as a strong, resilient sovereign nation. White also believes in preserving and sharing ancestral knowledge to advance what artists envision for themselves and their communities.
Delbert Dale Anderson
March 8–April 20, 2023
Delbert Dale Anderson (Diné) discovered his passion for improvisation in his early years of education. Anderson went on to attend Eastern New Mexico University studying music education and trumpet performance. Anderson now resides in Farmington, NM where he's active as a performer, composer, and educator. Anderson is from the Diné tribe in Shiprock, New Mexico and advocates for the arts and youth. Anderson is known as a cultural ambassador for Native American music. Delbert is known to be forward thinking and developed many community art projects as well as experimental music education courses. Anderson has influenced music and projects with cultural identity and healing: Wellness Program & Educational Workshops, Orchestra Collaborations, Multi Arts Project Spirit Coalescent, Nat'áanii Musical, South African Exploration Project, youth program Build A Band, Bureau of Land Management Tour, Indigenous Big Band Project (Co-Director) and Welcome to Indian Country (Music Director). Anderson has helped build art communities with Chamber Music America Presenters Consortium Jazz, South Arts Jazz Road Creative Residencies, Western Arts Alliance Native Launchpad, Emerging Leaders of Color, Lewis Prize of Music Think Tank and Mid Atlantic USArtists International..
Tipi Joe
March 14–April 12, 2023
Joe "Tipi Joe" Lanceley (Mistawasis First Nation Treaty 6) is the owner of Tipi Joe Creations and the director of the nonprofit group Red Willow Tipi. A member of Mistawasis First Nation he grew up in Brandon, Manitoba where he pursued his business education at Brandon University before eventually settling in Winnipeg. An entrepreneur from an early age, with a diverse work history he has owned several businesses along his way. Today Tipi Joe is well known as a multi-media artist, business owner and educator. Always creating and learning new things, Tipi Joe Creations has become a new Aboriginal business model for innovation and product design.
Sonny Assu
February 10–March 11, 2023
Sonny Assu (Ligwiłda'xw of the Kwakwaka'wakw Nations) was raised in North Delta, BC, over 250 km away from his home ancestral home on Vancouver Island. Having been raised as your everyday average suburbanite, it wasn't until he was eight years old that he uncovered his Kwakwaka'wakw heritage. Later in life, this discovery would be the conceptual focal point that helped launch his unique art practice. Assu explores multiple mediums and materials through a lens of pop culture, nostalgia, decolonialism, and Indigenous Futurism. Sonny often imbues his work with autobiographical, humorous, and political connotations to deal with the realities of being Indigenous in the colonial state of Canada. After living and working in Vancouver and Tiohtiá:ke (Montreal), he has settled with his family in ƛam̓atax̌ʷ (Campbell River, BC).
He received his BFA from the Emily Carr University in 2002 and was honoured with the University's distinguished alumni award, the Emily Award, in 2006. In 2017 he successfully defended his MFA thesis exhibition, We Come to Witness, held at the Vancouver Art Gallery, for Concordia University. Assu has received the BC Creative Achievement Award in First Nations Art (2011), has been named a Laureate for the Hnatyshyn Foundation's REVEAL – Indigenous Art Awards (2017) and is an Eiteljorg Contemporary Arts Fellowship recipient for 2021. His work is held in collections such as The Forge Project, The National Gallery of Canada, Vancouver Art Gallery, Sainsbury Centre for Visual Arts, The Art Gallery of Ontario, Eiteljorg Museum, The Seattle Art Museum, The Burke Museum, Audain Art Museum and in various other public and private collections across Canada, the United States, and the United Kingdom.
Nanibah Chacon
January 20–February 17, 2023
Nanibah "Nani" Chacon is a Dine (Navajo) and Chicana artist, most recognized as a painter and muralist. Chacon was born in Gallup, New Mexico and grew up on both the Navajo reservation and in New Mexico. She is currently based in Albuquerque, New Mexico. Chacon's most notable works have been within the public arts sector, in which she has a cumulative experience of over 20 years. Her practice includes other mediums and a developed aptitude in painting, installation, illustration and design. In 2003 Chacon received her Bachelor's in Education from the University of New Mexico. She has seven years teaching experience in the classroom and has also written curriculum for alternative education programs. Chacons' works as an artist often include community-based integration and social practice, working as key components within the public work pieces she creates. Creating public works, facilitates a social engagement process, making community a central part of her process, as well elevate her personal philosophy that art should be accessible and a meaningful catalyst for social change. Her work has been recognized for its unique style and attention paid to site specific location and content, as well as the integration of socio-political issues effecting women and indigenous peoples. Chacon's work focuses on figurative subject matter while exploring concepts within indigenous culture, bringing the complexity of indigenous people to the forefront. The content of the work is used to incite dialogue though philosophical personification and abstract metaphor. Chacon currently exhibits across the United States and abroad. She has maintained a career as a painter, muralist and educator and activist creating works both Nationally and Internationally, while working with multiple organizations and institutions. receiving commissions and collaboration opportunities worldwide.
Laura Ortman
January 9–February 7, 2023
A soloist musician, composer and vibrant collaborator, Laura Ortman (White Mountain Apache) creates across multiple platforms, including recorded albums, live performances, and filmic and artistic soundtracks. She has collaborated with artists such as Tony Conrad, Jock Soto, Raven Chacon, Nanobah Becker, Okkyung Lee, Martin Bisi, Jeffrey Gibson, Caroline Monnet, Tanya Lukin Linklater, Demian DinéYazhi, and In Defense of Memory. An inquisitive and exquisite violinist, Ortman is versed in Apache violin, piano, electric guitar, keyboards, and amplified violin, often sings through a megaphone, and is a producer of capacious field recordings. In 2008 Ortman founded the Coast Orchestra, an all-Native American orchestral ensemble that performed a live soundtrack to Edward Curtis's film In the Land of the Head Hunters (1914), the first silent feature film to star an all-Native American cast. She has performed at The Whitney Museum of American Art, The Guggenheim, and The Museum of Modern Art in New York, the Musée d'Art Contemporain de Montréal, Artists Space, The Stone residency, The New Museum, imagineNATIVE Film + Media Arts Festival, The Toronto Biennial, and the Centre Pompidou, Paris, among countless established and DIY venues in the US, Canada, and Europe.
Matagi Sorensen
January 9–March 6, 2023
Matagi Sorensen (Yavapai-Apache) is contemporary artist who creates hand fabricated and lost wax-cast jewelry. His designs are sleek and modern and draw from traditional motifs rooted in his heritage.Since graduating from Northern Arizona University with BFA in 2011 Matagi has exhibited throughout the country at various shows including the Southwest Indian Arts Fair, SWAIA's Santa Fe Indian Market, Heard Museum Guild Indian Fair and Market, Eitlejorg Indian Market and Festival, Autry American Indian Art Market, and the Native American Art Market at the Smithsonian's National Museum of the American Indian. He most recently graduated from an MFA at Arizona State University where he is furthering his knowledge and skills in metalsmithing and design, as well as experimenting with natural and culturally traditional materials.
Margaret Jacobs
September 2–30, 2022
Margaret Jacobs (Akwesasne Mohawk) is an award-winning sculptor and metalsmith based in Salem, NY. Working in various metal fabrication techniques, including powder coating to add color, her sculptural pieces often intermingle steel, recycled materials, and organic elements such as antler, horn, and shell. Through her artistic praxis, she explores the tensions and harmonies between the natural and manufactured, cycles of growth and decay, and narratives of personal, familial, and cultural significance. Her work has been exhibited at galleries and museums throughout the United States, including a recent solo exhibition, Steel Medicine, at the Boise Art Museum in Boise, ID. In 2021 she was featured among "10 Emerging New England Artists" in Art New England magazine. In 2015 she was named as one of "11 Native American Artists Whose Work Redefines What It Means to be American" in Mic and received a Native American Residency Fellowship from the Harpo Foundation.
Tanni' (Tyra Shackleford)
September 2–18, 2022
Tyra Shackleford, also known as Tanni' (Chickasaw), is a textile artist based in Ada, OK. Drawing inspiration from her Indigenous roots, Tanni' employs various ancient handweaving techniques in creating wearable art made from natural and manufactured materials. Each piece tells a unique story derived from Chickasaw oral histories to contemporary social issues. She primarily works in finger weaving and sprang and incorporates sewing, quillwork, beadwork, and jewelry making into her praxis. Tanni' hopes her work will inspire younger generations to keep traditional techniques alive.
Rhiannon Skye Tafoya
September 2–30, 2022
Rhiannon Skye Tafoya (Eastern Band Cherokee and Santa Clara Pueblo) '13 employs printmaking, digital design, and basketry techniques in creating her artist's books, prints, and paper weavings. Her tribal heritage is manifested in her two- and three-dimensional artworks that range in size from a few inches to a few feet. She is inspired by her family history of basketry and observing her father and maternal grandmother weave baskets from red willow, honeysuckle vine, and white oak. While her inspiration comes, in part, from Cherokee traditions, her artworks are decidedly contemporary, featuring sharp lines and bold colors. Tafoya creates to preserve, archive, and share personal and familial stories, Indigenous cultural teachings, and the Cherokee language. Her work is housed in many special collections, including the US Library of Congress, the Met library, and Self-Help Graphics.
Holly Wilson
September 2–30, 2022
Award-winning mixed-media artist Holly Wilson (Delaware Nation and Cherokee Nation) creates narrative sculptures and installations which find figures in environments composed of organic and manmade materials. She refers to her figures as "storytellers" who relate surrealistic visions of personal and familial narratives. Wilson's artworks are layered with materials and meaning, combining bronze and clay sculpture, painting, encaustic, and photography. Her work has been exhibited in museums around the United States, including the Crystal Bridges Museum of Art in Bentonville, AR, and the IAIA Museum of Contemporary Native Art in Santa Fe, NM. She has won numerous awards, grants, and fellowships, including a 2017 SWAIA Discovery Fellowship from the Santa Fe Indian Market and a 2015 Eiteljorg Fellowship from the Eiteljorg Museum of American Indians and Western Art.
Carly Feddersen
October 2–30, 2022
Carly Feddersen (Confederated Tribes of the Colville Reservation) '16 is a jeweler, metalsmith, stone carver, traditional basket maker, glass artist, and printmaker. Born and raised in Wenatchee, Washington, Feddersen's work emphasizes storytelling and making connections between her Indigenous Northwest Plateau heritage and contemporary culture. Feddersen's jewelry often incorporates humorous images of skulls and wolves, as well as motifs from Plateau basketry and beadwork.
Linley B. Logan
October 2–30, 2022
Multi-disciplinary artist, curator, arts administrator, and designer Linley B. Logan (Onondowa'ga', agenyogwai:yo', Seneca, Deer Clan) '85 comes from the Tonawanda Seneca Nation of the Six Nations Iroquois (Haudenosaunee) Confederacy. His creative foundation includes traditional Seneca arts and an educational background in industrial and graphic design. As an artist, Logan works in printmaking, painting, clay, traditional and contemporary jewelry, and sculpture. As a curator, Logan has worked on contemporary Haudenosaunee and international Indigenous art exhibits, including Across the Waters at the Longhouse Education and Cultural Center at The Evergreen State College in Olympia, WA, where he serves as the Program Specialist for the Northwest Heritage Program Artist Residencies. He has previously worked for the National Museum of the American Indian and the Hawaiian Ohana for Education in the Arts.
Anne Riley
October 2–30, 2022
Anne Riley (Fort Nelson First Nation) is an Indigiqueer multidisciplinary artist living as a Slavey Dene/German guest on the unceded territories of the xʷməθkʷəyə̓ m (Musqueam), Sḵwx̱wú7mesh (Squamish) and səlí̓lwətaʔɬ (Tsleil-waututh) Nations. Their work explores different ways of being and becoming, touch, and Indigeneity. In 2018–2021 they created a two-year multi-site public art installation, A Constellation of Remediation with T'uy't'tanat-Cease Wyss, where the artists planted Indigenous remediation gardens on vacant lots around Vancouver. Recently, Riley participated in the Drift: Art and Dark Matter residency and exhibition project at the Agnes Etherington Art Centre in Kingston, Ontario, Canada, where they and other artists engaged in dialogues with physicists and created artworks in response.
Melissa Shaginoff
October 2–30, 2022
Artist and curator Melissa Shaginoff (Ahtna Athabascan and Paiute) '15 is part of the Udzisyu (caribou) and Cui Ui Ticutta (fish-eater) Clans from Nay'dini'aa Na Kayax (Chickaloon Village, AK). In her artistic praxis, she combines text and imagery to center Indigenous narratives and search for understanding through moments of conversational exchange and reciprocity. Shaginoff's work is shaped by the framework and intricacies of Indigenous ceremonies and social structures. She has curated and juried art exhibitions with the Anchorage Museum, Alaska Pacific University, the Arctic Arts Summit, and the Coe Center and International Folk Art Museum in Santa Fe, New Mexico. As a writer, Shaginoff has been published in the Alaska Humanities' Forum magazine, First American Art, and Inuit Art Quarterly. She has also developed educational materials for the Smithsonian Institution Arctic Studies Center. She is a founding member of Łuk'ae Tse' Taas (fish head soup) Comics, a new media collective focusing on Indigenous authorship and representation in science-fiction narratives.
T'uy't'tanat-Cease Wyss
October 2–30, 2022
T'uy't'tanat-Cease Wyss (Skwxwu7mesh, Sto:Lo, and Hawaiian) is an interdisciplinary artist who works with digital media, writing, performance, and land-based remediations. She is a community-engaged and public artist and ethnobotanist whose work focuses on sustainability, permaculture techniques, and Coast Salish cultural elements. Her collaborations with Anne Riley, A Constellation of Remediation and For the Radical Love of Butterflies, exemplify how Indigenous people can unite to raise awareness about sustainability, colonialism, and the restoration of ecosystems. Wyss dedicates time to the IM4 (Indigenous Matriarchs 4) Lab at Emily Car University of Art and Design in Vancouver, British Columbia, Canada as both an advisor and developer, where she has been expanding her practice of animation and Futurisms projects, building on Augmented Reality development using Blender, Unity, and Spark AR.
David Beams
November 1–December 15, 2022
Multimedia artist David Beams (Choctaw) '16 recently received his MFA from Boise State University. Working in performative installation, his current art practice explores labor and the intertwining histories—including his personal history—of a contemporary Native American experience with Euro-American influences. In 2018, Beams had a solo exhibition of monumental sculpture at the IAIA Museum of Contemporary Native Arts, and in 2017 he participated in the AHA Festival of Progressive Arts in Santa Fe, NM.
Mikayla Patton
November 1–December 15, 2022
Mixed-media artist Mikayla Patton (Oglala Lakota) '19 was born and raised on the Pine Ridge Reservation of so-called South Dakota. Her artistic praxis includes printmaking, paper making, beading, sculpture, and installation. Patton is interested in the history, physicality, and symbolism of paper and sustainable methods of paper making. Through the combination of traditional and contemporary artistic methods (e.g., beading, stitching with leather cord, and laser etching), her works combine feminist narratives and Lakota traditions in delicate minimalist artworks. Patton's work has been exhibited in the U.S. and U.K. She has been awarded numerous fellowships, including the Goodman Aspiring Artist Fellowship from the Museum of Indian Arts and Culture and the Ronald and Susan Dubin Fellowship from the Indian Arts and Research Center in Santa Fe, and the Ucross Native American Fellowship for Visual Artists. In 2022, Patton was recognized by Southwest Contemporary magazine as one of "12 New Mexico Artists to Know Now."
Pat Pruitt
November 1–December 15, 2022
Paguate, NM-based artist Pat Pruitt (Laguna Pueblo and Chiricahua Apache) is an award-winning contemporary metalsmith working exclusively with nonprecious metals like titanium and steel. His introduction to jewelry-making began with informal apprenticeships with esteemed Laguna silversmiths Charlie Bird and Greg Lewis. They taught him to work with traditional materials like silver and copper and traditional techniques like repoussé. Combining the skills he learned from his mentors and his background in mechanical engineering and machining, Pruitt developed a uniquely clean, industrial, graphic jewelry design style that combines hard edges and iridescent colors with inspiration from his Indigenous heritage. He has a particular affinity for working with stainless steel to make custom jewelry for the piercing industry. In addition to his work as an artist, he is a consultant in the jewelry industry when alternative metals are concerned and is considered by his peers to be a leading expert in these metals. Pruitt's work can be found in the permanent collections of The British Museum (London, UK), the Museum of Art and Design (New York, NY), the Heard Museum (Phoenix, AZ), the Albuquerque Museum (Albuquerque, NM), the Peabody Essex Museum (Salem, MA) and the National Museum of Scotland (Edinburgh, UK) among others.
Charlene Vickers
November 17–December 15, 2022
Charlene Vickers (Ojibwa) is an Anishinaabe artist based in Vancouver, British Columbia, Canada. Her painting, drawing, sculpture, and performance works explore memory, healing, and embodied connections to ancestral lands. She is the recipient of the 2018 VIVA Award for her outstanding achievement and commitment to her work. Her recent exhibitions include a solo exhibition Ancestor Gesture: Diviners at Nada Project Spaces in New York, NY, and group exhibitions, including Ancestor Gesture at Contemporary Art Gallery in Vancouver, British Columbia, Canada; Biennale Nationale de Sculpture Contemporaine in Trois-Rivières, Quebec, Canada; the map is not the territory at the Portland Art Museum in Portland, OR; and Connective Tissue: New Approaches in Contemporary Fiber Art at the IAIA Museum of Contemporary Native Arts in Santa Fe, NM.
Lily Hope
January 20–February 8
Lily Hope (Tlingit) '10 was born and raised in Juneau, Alaska to full-time artists. She is of the Raven moiety. Following her matrilineal line, she's of her grandmother's clan, the T'akdeintaan.
She learned Ravenstail weaving from her late mother, Clarissa Rizal, and Kay Parker, both of Juneau. She also apprenticed for over a decade in Chilkat weaving with Rizal who, until her untimely passing in December 2016, was one of the last living apprentices of the late Master Chilkat Weaver Jennie Thlanaut. Hope feels the pressure to leave honorable weavers in her place. She is president and cofounder of www.spirituprising.com, a nonprofit dedicated to maintaining, recording, and teaching weaving with integrity.
Hope's contemporary works in textile and paper collage weave together Ravenstail and Chilkat design. She is one of few designers of dancing blankets. She teaches both finger-twined styles extensively in person (and virtually since COVID-19) in the Yukon Territory, down the coast of Southeast Alaska, into Washington and Oregon. She demonstrates internationally and offers lectures on the spiritual commitments of being a weaver.
Committed to co-creating, as her mother was, Hope is constantly looking for ways to collaborate with other artists, often spearheading multi-community projects, or managing huge campaigns—like the #AKMaskUp poster collaboration, which brings the importance of mask-wearing into the forefront of Alaskans' minds, while highlighting over 20 Indigenous artists, models, and Alaska Native languages.
Hope lives in Douglas, Alaska, as sole provider for her five children.
Ursala Hudson
January 19–February 8
Ursala Hudson (Tlingit) is of Caucasian, Filipino and Alaska Native descent. Her primary creative medium is woven Indigenous couture, predominantly crafted according to the techniques and traditions of the Pacific Northwest Coast people's Chilkat and Ravenstail weaving.

After a twenty-year career in graphic design, Hudson's fiber art practice draws on the calculated, bold, and innovative qualities of her digital art background. She incorporates nontraditional materials, treatments, and silhouettes into her woven garments with a focus on creating ceremonial regalia that accentuates the female figure and uplifts the modern Indigenous woman. Combining tradition and modernity, her ensembles tell the present-day, evolving story of her people and the land.

Raised amidst the wools and cedar bark of her mother, renowned weaver Clarissa Rizal, it took Hudson twenty-nine years to complete her first weaving—just months prior to her mother's passing. Her sister (Lily Hope) has mentored Hudson through the relearning process. After completing her first full ensemble in the spring of 2021, Hudson was granted a LIFT fellowship from Native Arts and Cultures Foundation, won Best of Show at Washington State History Museum's IN THE SPIRIT exhibition, and is a 2022 fellow of First Peoples Fund's Artists in Business Leadership Program. She has also won numerous awards at Sealaska Heritage Institute's biennial Juried Art Shows and was a recipient of a Bill Holm Research Residency grant. Her work will be walking the runway during Indigenous Fashion Week Toronto 2022, on display in Seattle for a duo show with her sister at Stonington Gallery in September 2022, and included in the Renwick Invitational 2023 presented by Smithsonian American Art Museum's Renwick Gallery alongside five other Indigenous artists.

Hudson currently resides in Southwest Colorado with her husband, sculpture artist Chris Haas, and their two daughters, Amelie and Simone. Weaving ceremonial regalia is one of the ways she is leaving a legacy for her children, by offering her a voice to uplift her communities and reclaim sovereignty in an Indigenous future.
Ursala Hudson's participation in the SHI-IAIA Artist Residency is offered by Institute of American Indian Arts in partnership with Sealaska Heritage Institute.
RYAN! Feddersen
February 11–March 11
RYAN! Elizabeth Feddersen (Okanogan/Arrow Lakes) specializes in creating interactive murals, site-specific installations, and immersive public artworks that invite audience engagement. She completed a BFA at Cornish College of the Arts in 2009, then remained in Seattle, working as an artist, curator, studio assistant, and arts administrator until recently relocating to Tacoma, Washington. Feddersen grew up in Wenatchee, Washington as a part of a creative family with multiple cultural perspectives. She is an enrolled member of the Confederated Tribes of the Colville Reservation, from the Okanogan and Arrow Lakes bands, and of mixed European decent. Utilizing traditional Plateau storytelling applied to contemporary issues, historical research, and digital tools, Feddersen creates material applications which interrogate official histories, examining how our thoughts have been formed by the information we have been taught. She explores creative strategies to activate participation through interactive materials, crowd sourced content, and social practice. These approaches enable her work to start conversations about a broad spectrum of subjects by offering opportunities for interaction and introspection. Feddersen recently received a National Fellowship in Visual Art from the Native Arts and Cultures Foundation and completed permanent public artworks Synecdoche for the Burke Museum, Antecedents for the University of Washington, and NEXUS for the city of Tacoma's Prairie Line Trail. She has created large-scale interactive installations and site-specific pieces throughout North America, working with Seattle Office of Arts and Culture, 4culture, Regional Arts and Culture Counsel, ArtsWa, the Santa Cruz Museum of Art & History, Seattle Art Museum, Tacoma Art Museum, City of Tacoma, Alternator Centre, Missoula Art Museum, Bill and Melinda Gates Foundation, University of Washington, Wellin Museum, the College of New Jersey, Northeastern University, and curated exhibitions for the New Burke Museum, Museum of Northwest Art, and Center for Contemporary Native Art at the Portland Art Museum.
Cliff Fragua
February 21–April 21
Cliff Fragua (Jemez Pueblo) is a sculptor and stone carver. He is the only Native American sculptor to have a work installed in National Statuary Hall of the United States Capitol. It is the second of sculptures representing the State of New Mexico and the 100th and last of these works to be added to the collection. The sculpture is of Po'Pay, a great Pueblo leader during the late 1600s who united the Pueblo people and defeated and expelled the Spaniards in what is now New Mexico. Born and raised on Jemez Pueblo, New Mexico, Fragua is an enrolled member of the tribe. He began studying painting and sculpture at the Institute of American Indian Arts in Santa Fe. He found sculpture was his calling. Following this, he attended the Pietrasanta Stone Workshop in Pietrasanta, Italy, where he did further studies on stone carving. An inspiration began while he was there and observed the technique of stone lamination, which is now a hallmark specialty of Cliff's work. Cliff has monumental works installed in public spaces and collections throughout the United States. His works has received awards and recognition throughout his career. Currently, Cliff works and carves at the Singing Stone Studio, his studio in Jemez Pueblo.
Bert Benally
March 7–April 4
Bert Benally (Diné) works primarily through multimedia installations based on Diné sand-paintings. The temporary medium of sand-painting is significant for its relation to Diné philosophy and the concept of harmony. By expounding on the Diné philosophy surrounding the use of sand-paintings in restoring harmony, Benally calls attention to modern issues causing disharmony and uses sand-painting to restore harmony. During his residency, Benally will work in the IAIA Fab Lab to create a sand-painting printer.
Benally is currently a doctoral student in the Art Education program at Teachers College, Columbia University. His educational background includes a BFA in Sculpture from Arizona State University, an MFA in Sculpture from University of Wisconsin-Madison, and a MEd from Washington State University. He has worked in Education for over 20 years as a K–8 art teacher and also as an adjunct art instructor at small colleges in New Mexico and Arizona.
Lisa Rutherford
April 1–April 29
Lisa Rutherford (Cherokee Nation) balances her creative time between clay arts and textile arts, including pottery, sculpture, 18th century clothing, feather capes, Southeast applique beadwork, and twined textiles. A graduate of Northeastern State University, she worked as an executive assistant for tribal administration for several years. She makes her home on a cattle ranch near Tahlequah. She has been making ancestral-style pottery since 2005 and began making historic clothing to wear while she demonstrated her art, leading to her career as a living history interpreter as well as an artist. She creates historic clothing for museum exhibits, specializing in feather capes. In 2014, Rutherford participated in the Art Leadership Program at the Smithsonian's National Museum of the American Indian (NMAI), studying twined textiles, historic clothing and beadwork, and feather capes. She has demonstrated cultural and historic arts at numerous venues including Colonial Williamsburg, VA and NMAI. She is a member of the Southeast Indian Artists Association (SEIAA). In 2018, she was named a Cherokee National Treasure by the Cherokee Nation for her work in preserving and promoting Cherokee pottery and culture. Her work is in many museum collections, including NMAI, the Eiteljorg Museum of American Indian and Western Art, the Cherokee National History Museum, and the Fred Jones, Jr. Museum at OU.
Rochelle Adams
April 6–April 29
Rochelle Adams (Gwich'in) is from the villages of Beaver and Fort Yukon along the Yukon River in Alaska. She lives a traditional lifestyle with her family following the seasonal cycles of hunting, fishing, and gathering. She continues this tradition of stewardship and reciprocity with her three children. These are the values and connections that she carries in all parts of her life.
Adams attended the Institute of American Indian Arts, working in 2D studies. She received her BA from the University of Alaska Fairbanks, focusing on Native Art and Native Language. She has worked towards her MA in Applied Linguistics with an emphasis on technology. Her most valued education comes from the traditional teachings of her family, community, and homeland. She is a learner and educator of her Native language of Gwich'in. Cultural art roots her and brings her forward in her language journey. This cultural knowledge of being connected to the land, animals, fish and water through an Indigenous lens has given her deep grounding. She works closely with the elders and youth of her own region and statewide to create language learning materials and curriculum based on the collective Indigenous knowledge passed down through generations. Adams explores her unique cultural heritage of Gwich'in and Japanese in her artwork. She paints a picture of her living history with the tools, materials and designs of skin-sewing and beadwork. She uses traditional tanned moose skin, king salmon skin, dentalium, quills, Japanese seed beads, silk, rabbit fur, and sinew to create wearable art pieces with Japanese designs. She hopes that her art will educate and bring awareness to the unique history of her village and honor her family. During her residency, Adams plans to create traditional Gwich'in regalia with designs from her multiethnic heritage.
Paul Moore
August 31–October 26, 2021
Paul Moore (Chickasaw) is a multi-disciplinary artist who resides in Santa Fe, New Mexico. He was introduced to art by Bradley Hunt while attending elementary school in Canada. Moore was inspired by masters such as Bill Reid and Norval Morrisseau. Throughout his art career, Moore explored multiple mediums including printmaking, ceramics, photography, and sculpture. He continued the study of art over the years while working in Canada, the US, Mexico, and the Bahamas. His studies and travels eventually led Moore to attend IAIA where he continued his formal studies. With an ongoing focus on the exploration of materials, Moore works in multiple mediums to create artworks that express conceptual and aesthetic ideas relating to contemporary Native American Art.
Crystal Worl
August 31–October 12, 2021
Crystal Rose Demientieff Worl (Tlingit/Athabascan) is from Raven moiety, Sockeye Clan, and Raven House. She is a child of a Thunderbird and from the Chilkat region in Southeast Alaska. From her mother's side, she is Deg Hit'an Athabascan from Fairbanks Alaska. Raised between Fairbanks and Juneau, she was introduced at a young age to traditional arts, practices, and storytelling. In 2013, Worl earned a Bachelor of Fine Arts in Jewelry Metals and an Associate of Fine Arts in Moving Images from the Institute of American Indian Arts. In 2020 Crystal completed a three-year apprenticeship in painting and formline design with BC Contemporary Haida artist Robert Davidson.
Worl experiments with kiln-cast glass, printmaking, painting, and silversmithing. She recently began working with fish skin, seal gut/skin, and furs. Worl studies traditional Tlingit formline design and Athabascan beadwork patterns. She experiments applying her designs within mixed media and performance. She practices the recreation and modernization of her clan's stories and Raven stories from home. Her work explores the relationships and bonds between her people, the land, and the animals.
Today Worl lives in Juneau, Alaska working as a co-owner of Trickster Company with her brother Rico Worl. Trickster Company promotes innovative indigenous design focused on the Northwest Coast art and exploration of themes and issues in Native culture.
Heidi Brandow
September 7–October 5, 2021
Heidi K. Brandow (Diné/Kānaka Maoli) is a multi-disciplinary artist whose work is commonly filled with whimsical characters and monsters that are often combined with words of poetry, stories, and personal reflections. Hailing from a long line of Native Hawaiian singers, musicians, and performers on her mother's side and Diné storytellers and medicine people on her father's side, she has found that her pursuit of a career in the arts was a natural progression.
Primarily a painter, printmaker, and social practice artist, Brandow's work is centered on the inclusion of Indigenous people, and perspectives in the development of ethical and sustainable methods of creative engagement. This has included pursuing projects centered on interrogating the concept of memory as applied to public monuments in Santa Fe to working with refugee populations involved in the waste and recycling trades in Turkey.
As a student at the Harvard Graduate School of Design, some of Brandow's research projects were concentrated on surveying the Navajo textile trade as a key component in creatively engaging issues related to environmental remediation and the continuation of traditional cultural practice. Brandow's graduate research at Harvard explored the absence of Indigenous curatorial practice at the Peabody Museum of Archaeology and Ethnography through the reclamation of Indigenous narrative in her work with Kānaka Maoli textiles.
Heidi K. Brandow is a graduate of the Institute of American Indian Arts, studied Industrial Design at Istanbul Technical University, and received a master's at the Harvard University, Graduate School of Design in Cambridge, Massachusetts. Brandow is the proud mother of two boys and is primarily based in Santa Fe, New Mexico.
Hollis Chitto
September 7–October 5, 2021
Hollis Chitto (Laguna/Isleta/Mississippi Choctaw) is an award-winning bead worker whose art combines aesthetic and conceptual qualities to bring awareness to many societal issues. He is a two-spirit artist who comes from a long line of artists on both sides of his family. His paternal grandmother (Mississippi Choctaw) was a bead worker, and while Chitto is self-taught, it is likely he inherited her talent. Chitto's father was a painter and illustrator and his parents met at the Institute of American Indian Arts in Santa Fe, NM. His mother is from the village of Seama in Laguna, NM, which is home of Arroh-ah-och, a highly acclaimed two-spirit potter who lived during the turn of the 20th century. Chitto is the convergence of the two sides of his family. Chitto says, "My role as a two spirit is traditionally to bring in spiritual teachings to the physical world. I see the act of bringing beauty into the world as a spiritual act. For me, that's my life's purpose."
His beadwork involves intricacy with fine materials, such as silk, semi-precious gemstones, and silver and gold beads. While Chitto's beadwork is fine art that uses concepts to hold its place as meaningful art in society, his works are meant to be worn rather than displayed. Chitto has participated in multiple art markets, including Santa Fe Indian Market. Chitto views the act of creating art as a gift that he does not take for granted.
Karma Henry
September 7–October 5, 2021
Karma Henry (Paiute/Italian/Portuguese) is part of the Great Basin Native Artists (GBNA) group, which was created to provide art exposure to smaller Native communities. The GBNA has allowed Henry to share her work in Native exhibitions, alongside other Native artists, and to the public.
Her past career path included over a decade of working as a Certified Surgical Technologist and serving as Vice-Chairman (2016–2018) for her tribe before going back to school to pursue her love of art. Like many artists, all aspects of Henry's past and present inform her work. From life in the operating room, to being on the reservation involved in tribal government, to creating art, she often stores up her experiences only to synthesize them and express them in her greater art practice. She hopes to impress upon those who meet her and/or see her work, that Native peoples are immeasurably tied to the land. Henry states, "While most live in a modern world, our points of view often reflect what we've been taught historically and traditionally.
Her current bodies of work are related to place, experience, and pattern. Reflections of simple forms and shapes, from basketry designs, natural materials such as shells or plant life, as well as architectural elements and geometrical forms, have become overlays for landscape imagery. The juxtaposed images are a visual interpretation of her emotional experiences and responses to these places. Henry states, "As a Native artist, I think that our points of view are important in the context of our tribal communities, Native art community, and the greater art community. I want to recognize the designs of our ancestors while also exploring my interpretation of the patterns and imagery around me."
De Haven Solimon Chaffins
October 6–November 3, 2021
De Haven Solimon Chaffins (Laguna Pueblo/Zuni Pueblo) was born in Portsmouth, Virginia. She attended the Institute of American Indian Arts where she received an Associate of Fine Arts in 1990. In 1995, she received a Bachelor of Fine Arts from the College of Fine Arts at the University of New Mexico.
Her work can be found at the IAIA Museum of Contemporary Native Arts (MoCNA) in Santa Fe, New Mexico. Solimon Chaffins is also the signature artist for the New Mexico Nursing Excellence Awards. She has been creating artwork for the program since its inception. Hummingbirds have become a signature piece as they relate to the untimely passing of her two-year-old son Skye. She has one daughter, named Fauve. Her parents are Mr. and Mrs. Elliott and Lucinda Solimon of New Laguna Pueblo, NM.
April Holder
October 6–November 3, 2021
April Holder (Sac/Fox/Wichita/Tonkawa) is a mixed-media installation artist, community organizer, and Indigenous Womxn advocate. She is a founding member of The Humble, a Santa Fe¬–based art collective, and has taught at Sinte Gleska University on the Rosebud Indian Reservation. Holder invests her talents in various organizations and uses her art to bring awareness to the issues that Native women face.
Her artistic practice upholds the ethos of celebrating, honoring, and protecting Indigenous women and the land. Holder maintains a conscious responsibility to the environment and holds deep respect for the concepts she addresses, translating the resilience and survival of Indigenous women, despite the continued violence and erasure of Indigenous women's stories and the desecration of homelands. Holder takes careful consideration of the materials and imagery she accesses, maintaining consent and accountability throughout the entire artmaking and exhibition process and viewing portraiture as a collaborative act. She utilizes recycled materials as much as possible in the creation of her art work, acknowledging that the creative process itself can have an environmental impact, but striving to lessen this in response to her respect for land.
"As an Indigenous woman, a mother, and an artist, I recognize the responsibility I have to create a healthy space for women like me to thrive into the future," Holder says. "I will continue to use my artwork to share the vulnerable and strong stories of Indigenous women, create connection, continuum, and a healthy way forward for us to reclaim our power."
Tamara Burgh
October 19–December 3, 2021
Tamara Burgh (Swede/Inupiaq-Kawerak) was raised in suburban Denver and Chicago with white middle class values by a Swedish mother and half Native Alaskan father (Swede/Inupiaq-Kawerak). Burgh's father was raised as a full Native in an arctic community at a time when Natives were considered the lowest class, the "dogs" of the community which, unfortunately, indoctrinated him with a fixed identity of shame. Despite his hard-won college education as a mining engineer and remarkable career success, his distorted self-identity with shame was unconsciously infused in his children.
Burgh graduated from Illinois State University on a studio arts talent grant. She then established a career in publishing. Although she loved working in the commercial arts, she did not entirely abandon fine art, which granted her the opportunity to present her mixed-race world view.
When she returned to her fine art studio, she was simultaneously caretaker for her widowed, dementia-inflicted mother. For more than twelve years, when time permitted, Tamara created work under mostly isolated conditions. The long journey of caring for a parent who gradually lost more and more of her mind forced Tamara to reflect on her own life, heritage, and self. She took on the mission of healing her inherited shame which required her to explore and define her personal philosophy, sacred beliefs, spiritual practices, and her Native culture. Burgh states, "It took me a long time to find self-love. The Sufi poet Rumi says, 'Everyone has been made for some particular work, and the desire for that work has been put in every heart.' Shame caused me to suffer a lot, but I always knew, in the depth of my being, that I had much to share with my community through my suffering and healing and resultant works of art."
Avis Charley
October 19–December 3, 2021
Avis Charley (Spirit Lake Dakota/Diné) is a visual artist born and raised in Los Angeles, California. She earned her BFA from the Institute of American Indian Arts in Santa Fe, New Mexico (2018). She is a ledger artist and painter who creates figurative drawings and paintings that explore the evolving Native American identity across time and space—from the pre-reservation period to the present day, from ancestral homelands to city life.
Ledger art was Charley's first art form. She learned from and was encouraged by Terrence Guardipee (Blackfeet). Through colonial policies, Charley's ancestors were imprisoned far from their homelands. While prisoners, they used colored pencils, crayons, and pages from discarded ledger books to share nostalgic stories of hunting, warring, and courting scenes. This graphic narrative style became known as ledger art. Charley became a ledger artist to bring a woman's perspective into a male-dominated art form. She shares stories of parenting, family, and community. Through portrait oil painting, Charley started portraying Indigenous women in modern settings. She began celebrating resistance to assimilation and colonization with vibrant hues and details not possible in her ledger pieces. Charley draws inspiration from her culture, friends, family, upbringing, and adornment. She creates work for future generations as she documents contemporary stories and experiences. Charley's work elevates Indigenous visibility with accurate representation, depicting the strength, resilience, and beauty of Native women and peoples.
Charley has won Best of Show and First Place Awards at various Native American art markets, including Santa Fe Indian Market, Heard Museum Guild Indian Fair & Market, and Eiteljorg Indian Market & Festival. Her work is in the permanent collections of the Eiteljorg Museum of American Indians and Western Art, Minnesota Historical Society, and the IAIA Museum of Contemporary Native Arts.
Ramson Lomatewama
October 26–December 7, 2021
Ramson Lomatewama (Hopi) born into the Eagle Clan, is a glass artist, jeweler, Katsina doll carver, poet, and educator. He grew up in Flagstaff, Arizona and later attended Goddard College in Plainfield, Vermont where he earned a BA. Lomatewama has had a long career in education, teaching students ranging from kindergarten through college. Art and creating has also been part of his career. Lomatewama states, "I have always been self-motivated and self-directed to grow in all aspects of my life. I am continually inspired by my cultural life and other artists to further nurture my artwork."
Olivia Skenandore
November 5–December 3, 2021
Olivia Skenandore (Oglala Sioux Tribe) has made Lakota dolls for almost 40 years. Her love of her Lakota culture inspires her doll making as well as her paintings. Her dolls reflect her discussions with her mother, as well as years of research. Her dolls are a contemporary take on traditional Lakota doll forms. She enjoys sharing Lakota culture and the dolls help her create opportunities to talk with people. She shares a living Native history by incorporating designs such as the Jingle Dress, as well as designs from the Ghost Dance. She creates her artwork to honor the doll-making tradition and to inspire young people to make art. Her creativity is always at the forefront of her artistic process.
Will Wilson
November 5–December 3, 2021
Will Wilson's (Diné) art projects center around continuity and flow within Indigenous cultural practice. He is a Diné photographer and trans-customary artist who spent his formative years living on the Navajo Nation. Wilson studied photography, sculpture, and art history at the University of New Mexico where he obtained an MFA in Photography in 2002. He also received a BA in Studio Arts and Art History at Oberlin College in 1993.
Wilson won the Native American Fine Art Fellowship from the Eiteljorg Museum in 2007, the Joan Mitchell Foundation Award for Sculpture in 2010, and the Pollock-Krasner Foundation Grant for Photography in 2016.
Wilson has held visiting professorships at the Institute of American Indian Arts (1999–2000), Oberlin College (2000–2001), and the University of Arizona (2006–2008). In 2017, Wilson received the NM Governor's Award for Excellence in the Arts. His work is exhibited and collected nationally and internationally.
Wilson is currently cocurating the first major American museum survey of contemporary Indigenous photography for the Amon Carter Museum. He is the Program Head of Photography at Santa Fe Community College.
Hoka Skenandore
November 5–December 3, 2021
Hoka Skenandore (Oneida Tribe of Wisconsin) was born in 1982 in Santa Fe, New Mexico. His multicultural roots include the Oneida of Wisconsin, the Oglala Lakota, the La Jolla Band of Luiseño, and Chicano heritage. He grew up in a home where he learned to appreciate traditional Native art alongside fine art. On his own he embraced the DIY ethos of punk rock, hip-hop culture, and painted graffiti art. He transitioned from painting graffiti to working on murals in the Albuquerque metro area. He is a graduate of the Institute of American Indian Arts where he earned his BFA as well as a graduate of the University of Oklahoma where he earned his MFA.
Ken Williams Jr.
July 7–August 30, 2021
Ken Williams Jr. (Northern Arapaho/Seneca) is an award-winning beadwork artist and collector of Indian art. Williams manages the Case Trading Post at the Wheelwright Museum of the American Indian in Santa Fe, New Mexico. He has received numerous awards and honors for his work, including "Best in Show" at the Heard Museum Indian Fair and Market, and was a 2010 Southwestern Association for Indian Arts (SWAIA) Indian Market fellowship artist. His work is held in numerous public collections, including the National Museum of Scotland, Nerman Museum of Contemporary Arts, Wheelwright Museum of the American Indian, Heard Museum, Museum of Indian Arts and Culture (MIAC), Montclair Art Museum, Utah Museum of Natural History, Utah Arts Council, New York State Museum, as well as many private collections.
In the spring of 2007, Williams graduated from the Institute of American Indian Arts (IAIA) with a Bachelor of Arts in Museum Studies. At IAIA, he studied traditional beadwork with Teri Greeves (Kiowa). He has since continued to expand his practice, creating innovative beaded designs, particularly in the form of elaborate fancy bags.
Sheridan MacKnight
January 19–March 12, 2021
Sheridan MacKnight (White Earth Chippewa/Hunkpapa Lakota) is a painter and jeweler who is inspired by her roots. She is based in Los Angeles, California, and whenever possible, spends time in Santa Fe, New Mexico.
She began her painting journey with inspiration from the 19th century Native American patriot artists, who are now known as ledger artists. Because their storytelling was illustrated with such passion, MacKnight found this work to be both moving and beautiful. She embraced the art of storytelling with line, paint, and by the use of antique documents.
MacKnight started making jewelry, as a prompting from fellow Native artists. One fellow artists encouraged, little paintings—another suggested small little kinetic dangles. She began making her jewelry using lightweight parfleche (rawhide). MacKnight states, "It has been a great endeavor, making my designs into little vignettes of my paintings, such a rewarding and wonderful way to create and hopefully adorn."
MacKnight continues to develop and grow in her work and practice. Again, inspired by the past, she creates pieces that are influenced by the Dorothy Dunn Santa Fe Indian School painting students from the early 20th century. With great intended composition and the balance of shape and color, her pieces are strongly reminiscent of the artists' past.
Kathleen Wall
March 22–May 14, 2021
Kathleen Wall (Jemez Pueblo) is a mother to three children, Isaiah, Tyra, and Jesse, who have all grown up observing her work diligently as an artist. As a child, Wall was taught to be an artist, and many art forms, by her mother and aunts, who were taught by their mother. Wall carries on the matrilineal tradition of being a clay artist.
Although Wall is grounded in the ancestral process and technique, her work is also contemporary. Wall views her work being at the intersection of both traditional and contemporary. Her pieces are reflective of her ever-evolving identity and relationship to her Pueblo heritage. Most renowned for her clay sculptures, Wall has recently been challenging her own creativity in the areas of mixed media since her solo exhibit at the Indian Pueblo Cultural Center titled, Celebrating Native Legacies. Her current mixed media works are centered on the reclamation of land and identity, a concept which was birthed during her fellowship at the School for Advanced Research (SAR).
Wall is grounded in the Pueblo of Jemez where she is an active member in her tribal community. She has been a featured artist on the cover of New Mexico Magazine, was a fellow with the South Western Association of Indian Arts, and is a yearly participant at the Heard Museum Guild Indian Fair and Market. Intimately linked to her art, she will continue to fearlessly create work, while sharing and embracing her understanding and connection to clay.
Erin Genia
April 5–April 30, 2021
Erin Genia (Sisseton-Wahpeton Oyate/Odawa) is a multidisciplinary artist, educator, and community organizer specializing in Indigenous arts and culture. Genia's work in these areas is focused on amplifying the powerful presence of Indigenous peoples on the occupied lands of America in the arts, sciences, and public realm to invoke an evolution of thought and practice that is aligned with the cycles of the natural world and the potential of humanity.
Genia's artistic practice merges Dakota cultural imperatives, pure expression, and exploration of materiality with the conceptual. She is fluent in multiple modes of expression—sculpture, fiber, sound, performance, digital media, painting, printmaking, jewelry, and ceramics.
Her work has received attention from diverse audiences, and been exhibited nationally and internationally, at the Urbano Project in Boston, the Venice Biennale, Ars Electronica, the Museum of Northwest Art, and the International Space Station.
Genia has an MS in Art, Culture, and Technology from MIT, an MPA in Tribal Governance from the Evergreen State College, and she studied at Institute of American Indian Arts (IAIA). She was awarded the 2021 Traditional Arts Apprenticeship Grant from Mass Cultural Council, the 2019 MIT Solve Indigenous Communities Fellowship, and the AAF/Seebacher Prize for Fine Arts in 2018.
Her public art commissions include the Minnesota Historical Society, and the City of Seattle Office of Arts and Culture. Genia is an Artist-in-Residence for the City of Boston and works with the New England Foundation for the Arts Public Art Team on the project, Centering Justice: Indigenous Artists' Perspectives on Public Art.
Monica Wapaha
April 5–April 30, 2021
Monica Wapaha (White Mountain Apache & Tohono O'odham) is an emerging multidisciplinary artist whose work explores the intersections of historical events, contemporary culture, and identity that dismantles colonial structures. These complex issues are captured through various technique combinations of conventional fine art and traditional Ndee practices. Her work is designed to create conversation and motivate change.
Wapaha is an alumna of the Institute of American Indian Arts (IAIA), receiving her Associates of Fine Art in 2011, and her Bachelor of Fine Arts in 2013. In 2019 she received her Master of Fine Art in Printmaking from Arizona State University Herberger Institute for Design and the Arts.
Mona Cliff
September 7–October 2, 2020
Mona Cliff is an enrolled member of the Gros Ventre tribe (A'aninin/Nakota Nations). She is of the Frozen Clan (Aniiih) and the Medicine Bear Clan (Nakota) of Ft. Belknap, Montana. Cliff is a multidisciplinary Indigenous visual artist, who explores the subject of contemporary Native American identity and culture using traditional Native crafting methods such as seed bead embroidery and fabric applique. Beadwork and sewing applique have been a primary foundation of her artistic practice.
Cliff acquired a BFA in Printmaking from Cornish College of the Arts in Seattle, Washington. After graduating Mona pursued beadwork as a way to re-Indigenize her art practice after a primarily European based art education. She learned bead embroidery and sewing from her grandmother and continued creating regalia for ceremonial purposes for the past 20 years. Honoring Native culture, she has continued her art practice combining contemporary subject matters with Indigenous methods of crafting. Her work also focuses on how traditional arts are passed down between generations of women, thus influencing culture.
Cliff practices the concept of generational knowledge while exploring other topics such as Native futurism and identity. She has embarked on a new series of regalia which explores the concept of Native futurisms by creating "tech regalia." Her beadwork and other works have been exhibited in several galleries and exhibition spaces. She is currently being shown for the next three years in the traveling exhibit, The World of Frida. Her work of a beaded QR code was included in an exhibition at the Abrons Art Center in New York City. Cliff's art has also been selected for an art exhibit in Cape Town, South Africa.
She is currently working on a public art project that was funded through, Art Place America and the Lawrence Arts Center. The project, Natives NOW, focuses on community and bringing visibility to the local Native community. The project uses portraiture, projections and a mural that interweaves elements of traditional Native regalia, overlaid with botanical renderings of Indigenous fruits of the Kansas area and the Osage language. As part of the project, Mona has planted Indigenous fruit trees such as pawpaw, chokecherry, and persimmon.
Mona Cliff was born in Prescott, Arizona and was raised partially in Portland, Oregon. She then moved with her father and brother to eastern Washington. She has a deep connection to the Pacific Northwest. Cliff is married and has three children ages ten, eleven, and twelve. She currently resides with her family in Lawrence, Kansas.
Linda Lomahaftewa
July 23–September 23, 2020
Linda Lomahaftewa is a Hopi-Choctaw printmaker, painter, and mixed media artist, based in Santa Fe, New Mexico.
Lomahaftewa has traveled and exhibited throughout the United States, Canada, Germany, and Latin America, as well as New Zealand, United Kingdom, Russia, and China. Besides traveling throughout Europe, China, and Siberia, Lomahaftewa has traveled to hundreds of precontact Indigenous sites in the United States as part of her ongoing research into ancient Native cosmology and history.
She was listed in Who's Who in American Arts and twice in Who's Who in American Indian Arts. In 2001 she won the Robert Rauschenberg Foundation's Power of Art Award.
After earning her high school diploma from the Institute of American Indian Arts, Lomahaftewa received her BFA and MFA from the San Francisco Art Institute. Prior to teaching at IAIA, she taught at the University of California, Berkeley, and Sonoma State University. She has taught painting, drawing, color theory, and 2-D design at the Institute of American Indian Arts.
Kevin Pourier
March 20–April 29, 2020
Kevin Pourier (Oglala Lakota) has been carving Buffalo horn on the Pine Ridge Indian Reservation in South Dakota for 20 years. Pourier is one of the only artists in the country working in the medium of incised buffalo horn. The works he produces carry forward Lakota artistic practices for creating spoons, vessels, and other everyday items of sublime beauty from the horns of the revered animal. His carvings reveal the beauty he sees in the world around us, utilizing imagery intent on inspiring thought, growth, and creating the opportunity for education.
Pourier's award-winning art has been collected by major museums and private collections worldwide. His work has been shown in Paris, New York City, Los Angeles, Denver, and Kansas City. He is the recent recipient of the prestigious Best of Show Award (2018) at the Southwestern Association for Indian Arts show held annually at Santa Fe, NM.
Alfred Young Man
April 17–May 15, 2020
Alfred Young Man (Chippewa-Cree), PhD or Kiyugimah (Eagle Chief), born in 1948, is an artist, writer, educator, and an enrolled member of the Chippewa-Cree tribe located on the Rocky Boy Indian Reservation in Montana. Young Man attended the Institute of American Indian Arts from 1963–1968 where he studied Studio Arts. The IAIA Museum of Contemporary Native Arts (MoCNA) retains a considerable number of Young Man's paintings in its collection from the five years he spent there. Young Man then went on to study painting, film history, and photography at the Slade School of Fine Arts, University College London in London, England from 1968–1972. Young Man earned his MA at the University of Montana in 1974 and graduated with his PhD in Anthropology from Rutgers University in New Jersey in 1997.
Young Man has been an art teacher since the early 1970s, beginning on his home reservation at the Rocky Boy Elementary School, later he moved to the K.W. Bergan Elementary School in Browning, Montana on the Blackfeet Indian reservation. He continued on to the Flathead Valley Community College in Kalispell, Montana, where he helped found the Total Community Education television training program. When the program ended he moved on to the University of Lethbridge in 1977 where he eventually became Chair of Native American Studies. He taught in the Faculty Exchange Program at the University of Lethbridge/Leeds University Leeds, UK in 1985 and the Faculty Exchange Program University of Lethbridge/Hokkai Gakuen University Sapporo, Hokkaido, Japan in 1992. He currently is Professor Emeritus at the University of Lethbridge and University of Regina.
Topaz Jones
January 15–March 8, 2020
Topaz Jones (Shoshone, Kalapuya, Molalla, Lummi) is a multidisciplinary artist from the Pacific Northwest and Great Basin region. She is an enrolled Western Shoshone member from the Shoshone-Paiute Tribes of Duck Valley Indian Reservation. Jones was born in Portland, Oregon and has descendancy ties to the Confederated Tribes of Grand Ronde, and the Lummi Nation from Washington. Jones moved to Santa Fe, New Mexico to attend the Institute of American Indian Arts, where she earned a BFA in Studio Arts in 2011 and a certificate in Museum Studies in 2016. During her time at IAIA she was awarded an apprenticeship, that took her to Samsun, Turkey to create artwork for an exhibition. She also completed the Journey Home Internship where she worked for the Chachalu Tribal Museum and Cultural Center in Grand Ronde, Oregon.
Jones started creating art early on in life—her formal training began at age 10 when she took oil painting classes and studied landscapes. Being from a multicultural background and having lived in cities and on rural reservations, her perspective on people and places comes from her experience as a Native American. She depicts her experiences, culture, and elements of identity in her paintings, installations and other art forms she works in. Jones created a series of paintings titled, Dreamscapes. In this series, she fuses her conscious and subconscious with the landscapes of her homelands. Jones has recently illustrated three Native American children's stories and wrote one Shoshone story for publication. In the years to come, Jones would like to publish more children's books and begin writing art-themed publications. She plans to begin research on Contemporary Great Basin beadwork and basket making. Jones currently lives and works in Santa Fe, New Mexico with her family.
Margarita Paz-Pedro
January 17–February 17, 2020
Born in Albuquerque, raised in Las Cruces and with family in Laguna Pueblo, Margarita Paz-Pedro (Laguna Pueblo, Mexican American) has ties across New Mexico. She has been involved with clay since 1999. She received her BFA with an emphasis in Ceramics in 2003 from the University of Colorado-Boulder and an MA in Art Education in 2008 from the University of New Mexico. In 2006, she began her study in the Arita Porcelain process. In 2007 she had the opportunity to be an apprentice with ceramist Fance Franck in Paris, France.
Since 2009, Paz-Pedro has worked as a lead artist with the Mayor's Art Institute of ALMA (Apprenticeships for Leaders in the Mosaic Arts), where she created large-scale, public art mosaic murals across New Mexico. In 2015, she helped start the non-profit ALMA and is currently the Operations Director and ALMA Artist. Paz-Pedro is also a full-time art teacher at La Academia De Esperanza Charter High School, where she bridges her passion for working with the community and youth through art. She is a fiancé to a fellow artist, together they have a beautifully rowdy six-year-old and reside in Albuquerque, New Mexico.
Anna Hoover
February 20–March 9, 2020
Anna Hoover (Norwegian, Unangax̂) is a writer, artist, and filmmaker. She produces documentary, fiction, and art films from her home state of Alaska. She trained in Printmaking at the University of Washington and participates in print exchanges when the opportunity arises.
Inspired by the natural world, Hoover's mixed media work expresses observed nuance in shade and hue, interpreting the visual poetry of Mother Nature's garden. Her films share honest Alaskan stories to audiences around the world. Hoover has received support in her career from the Alaska Humanities Forum, the Rasmuson Foundation, the Institute of American Indian Arts, the International Sami Film Institute, WGBH/PBS, as well as having screened at imagineNATIVE, Berlinale Native, Northwest Filmmakers, and the IAIA Museum of Contemporary Native Arts (MoCNA). A private airplane pilot and commercial salmon fisher, Hover lives for a challenge and does not shy away from adventure.
Edwin Neel
September 3–October 25, 2019
Edwin Neel (Kwakwaka'wakw) was Born in Vancouver, British Columbia, Canada, and has inhabited various cities on Vancouver Island. He currently resides in metro Vancouver, BC. Neel has recently obtained a Bachelor of Fine Arts through the Emily Carr University of Art and Design.
Neel is a cultural producer of First Nations heritage: of the Kwagu'ł, and Ahousaht Nations from his father and mother's side respectively. Neel is formally trained and instructed in the Kwakwaka'wakw form line and carving style by his father David Neel, an accomplished carver and jeweler. His father was initially instructed by the late Beau Dick, Wayne Alfred, and Lyle Wilson who've indirectly influenced Edwin Neel's style of carving and formline design. Edwin has been given two traditional names of Kwakwaka'wakw and Nuuchahnulth origin. The name Kasolas was given to him during his father's feast at the Museum of Anthropology, UBC in 1993, and the name Aanapis during his late maternal grandfather Henry Marshall's funerary potlatch in 2014.
Tom Jones
October 7–November 1, 2019
Tom Jones (Ho-Chunk) is an artist, curator, writer, and educator. He is a Professor of Photography at the University of Wisconsin-Madison. He received a Master of Fine Arts in Photography and and Master of Arts in Museum Studies from Columbia College.
Jones' artwork is a commentary on American Indian identity, experience and perception. He is examining how American Indian culture is represented through popular culture and raises questions about these depictions of identity by non-Natives and Natives alike. He continues to work on an ongoing photographic essay on the contemporary life of his tribe, the Ho-Chunk Nation of Wisconsin.
Jones co-authored the book People of the Big Voice: Photographs of Ho-Chunk Families by Charles Van Schaick, 1879–1943. He is also the co-curator for the exhibition For a Love of His People: the Photography of Horace Poolaw at the National Museum of the American Indian (NMAI). His artwork is in numerous private and public collections, most notably the NMAI, the Polaroid Corporation, the Sprint Corporation, the Nerman Museum, the Minneapolis Institute of Art, the IAIA Museum of Contemporary Native Arts (MoCNA), and Microsoft.
Cougar Vigil
October 7–November 1, 2019
Cougar Vigil (Jicarilla Apache) is an artist and an enrolled member of the Jicarilla Apache Nation, whose work stems from documentation of his cultural heritage as well as rebellious experimentation with photography. Vigil received his MFA from the Pratt Institute of New York.
Originally trained in modern photography, Vigil breaks away from these modes and employs a more contingent philosophy, by developing contact prints with the sun as an active participant and co-author. Vigil's narratives emphasize the Indigenous perspective, as well as reactionary awareness toward the colonizer gaze.
Jodi Webster
September 3–27, 2019
Jodi Webster (Ho-Chunk Nation) holds a degree in Graphic Design, a BFA in Painting and Drawing, and MFA in Jewelry/Metals from the University of Kansas. She is a member of the Ho-Chunk Nation of Wisconsin as well as a member of the Prairie Band Potawatomi Nation.
As a jeweler, she explores the making and revitalization of jewelry done by tribes of the Upper Midwest by utilizing designs that are regionally specific to the Great lakes region. Her techniques range from fabrication by hand with a jeweler's saw and torch, to the modern use of computer CAD (Computer Aided Design) software and 3D printing for investment casting. Her use of technology is a means of countering the stereotypes of what is ascribed to be Native American made and/or art. "Just as my ancestors acquired and used the most trending supplies of the era—such as glass beads, metal, silk and cotton fabrics—I, too, am using the most current tools to adorn myself," said Webster.
River Tikwi Garza
September 3–17, 2019
River Tikwi Garza (Tongva) is a Los Angeles-based artist that was raised in Gardena, California, a city in the South Bay region of Los Angeles. Garza is of Indigenous and Mexican descent, he is Tongva and is a member of the Ti'at Society.
Garza's work draws on traditional Indigenous aesthetics, Southern California Indigenous maritime culture, Graffiti, Xicanx culture, and the Los Angeles urban experience. Garza received his undergraduate education from California State Polytechnic University, Pomona, earning his degree in Gender, Ethnic, and Multicultural Studies. Garza integrates his Western education into the art he produces by creating work that aims to challenge the Indian mystique—his work plays on cultural clichés, Hollywood's "celluloid Indian," and the political/cultural climate of both Indian Country and mainstream society.
Jordan Ann Craig
March 25, 2019–April 25, 2019
Jordan Ann Craig (Northern Cheyenne) is an artist based in Oakland, California. As a painter and printmaker, she creates intricate patterns, peculiar geometries, and unique artist books. She draws inspiration from Indigenous textiles and pottery, Aboriginal paintings, and landscapes. She studied Studio Art and Psychology at Dartmouth College and graduated with High Honors in 2015. Craig continues her art practice by participating in residency and fellowship programs, giving artist talks and exhibiting her work nationally and internationally. In 2017, she was awarded the H. Allen Brook's Travelling Fellowship to complete artist residencies in communal print shops across Europe. Moreover, she has done artist residencies at Kala Art Institute, Cork Printmakers, AGA Lab, Scuola Internazionale di Grafica Venezia, and the School For Advanced Research (SAR). As the 2018 Eric and Barbara Dobkin Fellow at SAR, Craig studied Southwestern Native American pottery, and produced twelve large paintings examining and recontextualizing Pueblo Pottery design. She has been recently interviewed by The Pasatiempo Magazine, SAR NOW, The Dartmouth newspaper, Dartmouth Alumni Magazine and Native America Calling podcast. Her latest artist residency brought her to London where she printed textiles at East London Printmakers.
Rico Lanáat' Worl
March 25, 2019–April 25, 2019
Rico Lanáat' Worl (Tlingit/Athabacan) resides in Juneau, Alaska, and he is a designer whose work explores living with traditional values as a modern person. He works to be engaged in community with the goal of strengthening the ability of diverse people and their greater communities. Worl designs a variety of products including skateboards, playing cards, and jewelry and he is the founder of Trickster Company, a design company promoting innovative Indigenous design. The end goal for his work is to simply, represent—represent his hometown, his tribe, his family,—represent the idea that Indigeneity is not something of the past, but is here today, and was here all along—"we never stopped being Indigenous even for a minute." In this residency he hopes to work on creating a new set of repeating patterns to be hand-printed then produced into further art pieces. It will likely be a print at first then made into fabrics for various apparel. The theme of the patterns examines space exploration, floral environments, and the spirit world. In his extra time he plans on working in the IAIA Fabrication Lab to learn more about 3D modeling.
Shawn Brigman
April 14, 2019–April 28, 2019
Dr. Shawn Brigman (Spokane Tribe of Indians) is a traditional artisan and for the previous 14 consecutive years, his creative practice has been one of project-based ancestral recovery in Washington, Idaho, British Columbia, and Montana, exploring and transforming the way people read Plateau architectural space by celebrating the physical revival of ancestral Plateau art and architectural heritage. This involves working with communities to connect to sources of Indigenous knowledge, often taking participant learners out to ancestral lands to gather a diverse range of natural materiality for ancestral structures like tule mat lodges, pit houses, and bark sturgeon-nose canoes. In addition, Dr. Brigman developed an original contemporary canoe interpretation in 2013 with a unique frame assemblage and fabric skin attachment method now widely known across the Plateau region as a Salishan Sturgeon Nose Canoe, and often gives demonstrations on the crafting of this sculptural form. Sturgeon nose canoe shapes, construction techniques, and other characteristics are generated from centuries old local patterns. Although there is diversity within the styles of northern Plateau sturgeon nose canoes, the principles of construction are the same and often the styles overlap with only subtle differences. His artistic goal is to increase awareness and opportunities for Plateau artisans to teach, preserve and protect the integrity of ancestral sturgeon nose canoe designs from cultural appropriation.
Laura Youngbird
March 20, 2019–April 10, 2019
Laura Youngbird (Minnesota Chippewa Grand Portage Band) is primarily a printmaker. She works in series and has several going at once. Starting with a background of monotype ink wash with stencils, dyed paper and collage, she creates multi-layered mixed-media prints. She incorporates dress patterns, other transparent papers, old prints and then draws, paints or prints additional imagery over these complex surfaces. The themes in her work originate from experiences of her family, particularly her grandmother, at boarding schools and the issues around their assimilation into non-Indian culture. Youngbird, who serves on the local Murdered and Missing Indigenous Woman Task Force, has been addressing the epidemic in her work. Her work has been exhibited locally and regionally and she taught art at Circle of Nations School, an off-reservation boarding school in Wahpeton, North Dakota for 17 years, as an Artist-in-Resident for the North Dakota Council on the Arts (1992–2003) and for the Fargo Public Schools. In addition to printmaking, she has also studied pottery. She was awarded a Jerome Fellowship in 2003 to work and study with master potter, Richard Bresnahan, at St. John's University, Minnesota. She also received two Artist Initiative Grants in 2009 and 2011 from the Minnesota State Arts Board. Youngbird completed her BS, BFA with a minor in American Indian Studies, and MA from Minnesota State University Moorhead. As an undergraduate she worked in the Archeology department as a lab and field assistant. She is currently the Director of Native American Art Programs at Plains Art Museum in Fargo ND, the only accredited Art Museum in the state of North Dakota. The permanent collection focuses on contemporary art, approximately twenty-five percent of which is Native American work.
Monique Sol Sonoquie
January 22, 2019–March 14, 2019
Monique Sol Sonoquie (Chumash, Apache, Yaqui, Zapotec, Irish) is a multi-dimensional Indigenous Woman, in body, mind and spirit. As a Basketweaver, Documentary Filmmaker, Youth Advocate, Traditional Food and Medicine Gatherer, Educator, Romiromi Practitioner and EarthMother Protector, she has embodied many aspects of her rich heritages into her life and work. She is adaptable to any terrain, inspiration and affliction using her Indigenuity.
Through her California non-profit, The Indigenous Youth Foundation, Inc., and independently, she provides classroom presentations, basketweaving classes, Sacred Site preservation training, answering the calls of Elders and youth in her communities. From sponsoring Native Family Health Days, to authoring children's books, organizing murals in schools, producing cultural videos, and hosting traditional healers, Sol Sonoquie embodies the tradition of sharing that is so essentially part of our cultures.
As a Basketweaver, she gathers traditional materials such as tule, juncus, hazel, and willow sticks, and more recently with kelp and seaweeds. With limited access to gathering sites and materials due to toxins, land loss ,and climate change, she has found alternative materials to preserve culture and land.
Her new-found challenge and exploration is weaving with recycled materials, combining her passions of traditional weaving and her dedication for "Refuse, Reduce, Reuse and Recycle." During her residency at IAIA, Sol Sonoquie plans to explore and expand on representing traditional lifestyles by reclaiming post industrial waste, evolving from her recently created electronic cables baskets to life size sculptures.
Brent Michael Davids
February 1, 2019–February 28, 2019
Brent Michael Davids (Stockbridge-Munsee Band of the Mohican Nation), composer of concert music and film scores, is America's most seasoned Native American composer. Davids' career spans 42 years, including awards and commissions from ASCAP, NEA, School for Advanced Research, MTC, Kronos Quartet, National Symphony, Chanticleer, Joffrey Ballet, and the Rockefeller, Bush, and McKnight Foundations. Brent is widely regarded nationwide as an American Indian music specialist for projects involving American Indians.
He holds Bachelors and Masters degrees in Music Composition from Northern Illinois University (1981) and Arizona State University (1992) respectively, trained at Redford's Sundance Institute, and apprenticed with Oscar-winning composer Stephen Warbeck (Shakespeare in Love). He has garnered the Distinguished Alumni Awards from both of the universities he attended, NIU (1996) and ASU (2004). In 1983–1984, he was Composer-In-Residence at Graceland College, Iowa.
Many of Davids' works employ traditional Native American instruments and varied instruments of his own design, including his signature quartz crystal flutes. As an Educator, he founded the award-winning Native American Composer Apprentice Program in Arizona (2000), and the Composer Apprentice National Outreach Endeavor in Minnesota (2005) and in Wisconsin (2015), to teach Indigenous youth to compose their own written music. In 2004, Davids founded the First Nations Composer Initiative as a virtual chapter of the American Composers Forum, serving as its first Artistic Advisor.
Darren Vigil Gray
February 15–March 15, 2019
An artist with feet in the contemporary world, Darren Vigil Gray (Jicarilla Apache/Kiowa Apache) draws his expression from a modernist arena where formal concerns such as composition, line, brushwork, even subject matter pay homage to an artist's subjective experience. Raised on the isolated Jicarilla Apache Reservation in north-central New Mexico, the son of a Jicarilla Apache father and a Kiowa Apache mother from the Southern Plains of Oklahoma, Gray is the only tribal member of his generation to establish himself as a major figure in the contemporary art world.

Since 1987, he has shown regularly in Santa Fe's leading galleries. Currently he is represented by The Gerald Peters Gallery and his annual Indian Market shows prove to be highly regarded and successful. As a modern Native American, he ventures to confront the two worlds in which he exists—keeping one foot in the modern world without compromising the elements of the natural world which feed and nurture his spirit. He is constantly challenging himself, finding new ways to bring life to the dead two-dimensional realm of his painting. In this aspect, Gray is the mediator between the earthly realm of paint, and the unearthly realm of artistic creation.
Cara Romero
January 17, 2019–February 14, 2019
Born in Inglewood, California in 1977, Cara Romero (Chemehuevi) was raised on the Chemehuevi Valley Indian reservation along the California shoreline of Havasu Lake in the heart of the Mojave Desert, and later, Houston, Texas, and Santa Fe, New Mexico.

Romero's work reflects her diverse training in film, digital, fine art, journalism, editorial portraiture, and commercial photography. She is alumni from University of Houston, IAIA, and Oklahoma State University.
Over the past 10 years, her work has been a reaction to current events and issues in Indian Country such as environmental pressures, women's health and empowerment, and modern Indigenous identity stories. She is known for her use of humor, contemporary lighting and color, and her staged and theatrical compositions.

She has won several awards including Best of Classification 2D at SWAIA two years in a row, multiple Heard Museum ribbons and the "Visions for the Future" award from the Native American Rights Fund. Her work is in over 20 museum collections. Most recently, her work, Coyote Tales was featured in National Geographic December 2018 issue.

 She lives and works in Santa Fe, New Mexico and is married to Cochiti potter Diego Romero.
Diego Romero
January 17, 2019–February 14, 2019
Diego Romero (Cochiti), born 1964 in Berkley, California and currently lives in Cochiti Pueblo, NM, understands duality. His father is a Cochiti Pueblo Indian and his mother is Anglo. He first studied at the Institute of American Indian Arts in Santa Fe, then with Ralph Becerra at the Otis Art Institute in Los Angeles and Adrian Saxe at the University of California. At UCLA he was making Native pots with Anasazi decoration painted in gold. He felt he was taking a brave step by doing traditional designs in gold, something that was unheard of in Native Pottery, but Saxe informed him that unless he did something more adventurous he would be denied his Master's degree. It was at this point that Romero began to paint his pots with images drawn from ancient Greek vessels and other cultures whose heroes and values matched those of the Native American.
Romero is one of a handful of potters, the so-called "Free Spirit" potters, whose work takes on pueblo reality instead of the sentimentalized revival ware that dominates the Native art market. These communities face unemployment, poverty, rising numbers of single parent families, alienation of their youth, difficulty in sustaining their religion and traditions, AIDS, rampant alcoholism, and the highest incidence of diabetes in America. Diego Romero is married to photographer Cara Romero.
Ric Gendron
January 17, 2019–February 14, 2019
Ric Gendron (Colville Confederated Tribe) was born on the Colville Indian Reservation located in North Central Washington state, on the upper Columbia River. The Colville Tribes are plateau people, rich in history, traditions, and language. He is an enrolled member of the Colville Confederated Tribes, descending through both parents. Gendron studied art at Cornish College of the Arts, the Eastern Washington University, and in 1983 received his art degree from Spokane Falls Community College.
His paintings represent the environment, people, and cultural practices and other contemporary and traditional activities of this region and people. The expressionistic, strikingly colorful images chronicle his experience, memory, history, journeys, and identity. His paintings and prints are also grounded in the work of Francis Bacon, Fritz Scholder, T.C Cannon, Harry Fonseca, and sources as diverse as Jean-Michel Basquiat, Hollywood's Western films, and 1950s and '60s TV cartoons.
Deeply influenced by the Beat poets, and by Kerouac, Ferlinghetti, Hunter S. Thompson and other prominent West Coast writers of the 1960s and '70s, his work also encompasses the rhythms and strategies of traditional Native music and American traditional blues, country, folk, and rock and roll music.
He currently resides on the Colville Reservation and participates in traditional activities as an elder and student of his environment.
Kenneth Johnson
October 30, 2018–December 30, 2018
Kenneth Johnson (Musogee Creek/Seminole) is a custom jewelry designer who is quick to smile and is known for his attention to detail in his jewelry creations. He specializes in stamp work, repoussé, and engraving precious metals using Southeastern Native motifs.
He also enjoys using his experience in the arts and organizing talent for community development projects such as the ongoing Mvskoke Canoe Paddle Project and, in the past, the Santa Fe Indian Market collaborative concho belt, silverware, and necklace projects.
Raised in Oklahoma, Johnson is from the Muscogee (Creek) and Seminole tribes, and has received recognition for creating iconic commissions for U.S., Canadian, and Oklahoma Supreme Court Justices, U.S. Congressmen, Native American Tribal Chiefs, museums, and distinguished individuals.
He is a former Southwestern Association for Indian Arts Board Member, is currently Chair of the Mvskoke Arts Association, and is a new Board member of the Ralph T. Coe Center for the Arts in Santa Fe. Johnson currently makes his home and art in Santa Fe, New Mexico. His residency is generously supported by the National Endowment for the Arts.
Adrian Wall
October 21, 2018–December 15, 2018
Adrian Wall (Jemez Pueblo) is a sculptor, and he has been sculpting since his late teens and has always had an affinity towards stone sculpture. Wall received his BFA from IAIA in 2014.
While Wall's primary medium is stone, he works with many materials, including clay, bronze, and glass. He has won several major awards in sculpture competitions across the United States and is a member of the Indigenous Sculptors Society, an accomplished group of Native American Sculptors dedicated to the advancement of stone sculpture. His work can be found in the collections of the Eiteljorg Museum, the Indian Pueblo Cultural Center Museum, and the Hauku Museum.
Wall has been the recipient of several fellowships including the National Museum of the American Indian Visiting Artist Fellow, the School for Advanced Research Rollin and Mary Ella King Native Artist Fellowship, and the Southwest Association for Indian Arts Fellowship. The subjects of Wall's sculptures most often relate to his Pueblo heritage. Stylistically, Wall is well known for blending figurative detail with abstract forms.
TahNibaa Naataanii
October 30, 2018–December 11, 2018
TahNibaa Naataanii (Navajo) is of the Many Hogan Clan and born for the Coyote Pass Clan. Her maternal and paternal grandfathers are the Mexican Clan and the Steep Rock Clan. She is from Table Mesa and Toadlena, New Mexico.
As a young girl, her paternal grandmother gave her the Navajo name TahNibaa Aglohiigiih. When translated it means TahNibaa the Weaver. Navajo Weaving was introduced to her by her mother, Sarah H. Natani, when she was seven years of age and in the second grade. She learned how to weave stripes first, then graduated to weaving squares and diamonds. Naataanii wove throughout her teenage years, and after she graduated from high school, her weaving ceased for a moment as she joined the U.S. Navy. After her Naval tour, she longed to hear the tapping of the weft and, shortly after, began to weave once again. She is discovering that she is falling in love with her work each day.
Naataanii enjoys raising sheep, working with raw and processed wool, enjoys weaving traditional-style Shoulder Blankets, contemporary designs, and exploring the creative process. When she weaves, she feels the wisdom of her Great Matriarchs and "Asdzaa Maaiideeshgiizhnii" who make her a 5th generation weaver.
Melanie Talmadge Sainz
November 1, 2018–December 13, 2018
Melanie Talmadge Sainz (Ho-Chunk) art is a reflection of the creative inspiration and mentoring from generations past. Sainz equally credits her formal art instruction and her tribe's encouragement to uphold cultural preservation through the arts. Her work exemplifies elements of her people as an adaptive culture. Among Sainz's favorite materials are porcupine quills combined with traditional and adapted techniques and materials that she has discovered, collected, processed, and integrated into her work. Long before the arrival of the European explorers and traders in Wisconsin, her Ho-Chunk ancestors were using materials that nature provided to adorn themselves, their clothing, and their surroundings. In Ho-Chunk, Sainz says that they do not possess the word for "art," but that they do understand the importance of beauty in the connection to the natural world.
Sainz was an art educator in public and private schools and art museums for thirty years. Although she stepped away from full-time teaching status, her art career is now balanced between creating, exhibiting, and teaching art with emerging Native artists in the Great Lakes area to achieve their goals.
"My art keeps me centered—it is my therapy. I find comfort and peace with my art. While engaged in art making, I often think of my conincaaga (grandmother) Rose Whiterabbit Miner and my naani (mother) Bernadine Miner Talmadge. They were talented artists and successful entrepreneurs. I thank them for their love, influence, time, and patience as they were my first art teachers and they continue to be my role models" says Sainz. For Sainz, art allows her to continue to tell a story with an authentic voice and she believes that her commitment to her cultural art forms will strengthen the creative culture of Ho-Chunk people.
Monty Little
October 3, 2018–November 5, 2018
After five semesters of studying architecture at Arizona State University, Monty Little (Diné) enlisted in the Marine Corps as a Rifleman in 2004. During his enlistment, Little was stationed with 2nd Battalion, 5th Marines and served as a fire team leader while deployed in Iraq for seven months. In 2008, Little was Honorably Discharged from the Marine Corps.
Following his service, Little graduated with a BFA from the IAIA in 2015, with a double major—Creative Writing and Studio Arts. It was at IAIA where he began to translate his thoughts on his experience of war and post-war. Little visualizes his written work of anomalistic images of war, past and current memories, and employs a disarray of images that interstice uncertainty. Placement is indirect, yet strict, but not predictable-he finds clarity to be marginal. Little began to paint and print his poems using each medium as erasure, where unsettling truths reveal personal components and texture is integral, yet disruptive, to finding his past chaotic.
Little's current body of work re-conceptualizes various Edward S. Curtis photographs in which the Indigenous portraits are renegotiated in a distorted lens. Meaning, Curtis's nostalgic portraits are presently an illusion, whereas, the impact of modernity, assimilation, and complex identity now distort contemporary Indigeneity. He is interested in renovating Curtis's photographs by investigating irregularity in portraiture, where he uses glazing and alla prima techniques to paint his photos surreal. He continues to explore the discourse of perception in relationship to traditional and contemporary Indigenous identity. Little currently lives and works in Tulsa, Oklahoma with his family.
Luanne Redeye
September 1, 2018–October 31, 2018
Luanne Redeye (Seneca) uses painting as a way to see others. Working primarily in oil she depicts the relationship between perception and experience of native identity through genre scenes, designs, and portraits.
Born in Jamestown, New York, Redeye grew up on the Allegany Indian Reservation in Western New York. It is from here where she draws inspiration incorporating community and family members into her paintings which gives her work a strong personal and emotional component.
Redeye currently lives in Albuquerque, NM. She is an enrolled member of the Seneca Nation of Indians and the Hawk Clan. She studied at the University of New Mexico where she received her MFA in 2011. She has exhibited throughout the US and has been the recipient of various awards including, most recently, the Barbara and Eric Dobkin Fellowship at the School for Advanced Research in Santa Fe, NM.
Luanne Redeye's residency session is made possible by the generous support of Sunrise Springs Spa Resort in partnership with IAIA.
Katie Dorame
September 26, 2018–October 20, 2018
Katie Dorame (Gabrielino/Tongva) is a visual artist born in Los Angeles, currently living and working in Oakland, California. Dorame creates paintings and drawings filled with actors, film scenes, props, and costumes—building her own directorial vision. Her work offers a perspective outside of conventional blockbusters, twisting classic, contemporary, and b-movies into other worlds.
Challenging Hollywood's typecasting and depictions of Indigenous actors and other actors of color by recasting, re-working roles and using genres, both film and art historical, to question cinema's romanticized views of the past that have persisted.
Dorame's work has been exhibited nationally at various galleries including Shulamit Nazarian, Southern Exposure, Galería de la Raza, Incline Gallery, the Thacher Gallery at the University of San Francisco and the Handwerker Gallery at Ithaca College in New York. She received her MFA from California College of the Arts and her BA from the University of California, Santa Cruz. She is an Indigenous artist of mixed descent and member of the Gabrielino/Tongva tribe of California.
Robert "Spooner" Marcus
August 20, 2018–October 19, 2018
Robert "Spooner" Marcus (Ohkay Owingeh) is a glass artist. In 1993, just out of high school, his first job was working in a small glass studio in Española making juice cups. This experience as a production glass worker eventually led to his future as a glass artist. After that shop closed, he worked in a wood shop for four years. Then, in 2000, he heard of a glass shop in Taos and decided to dedicate himself to that program. Taos Glass Arts proved to be a turning point in his career. At this shop, he had the opportunity to expand his knowledge and work with other Native American glass artists. Taos Glass Arts closed it's doors in 2005 and in 2006, he started working at Prairie Dog Glass located at Jackalope in Santa Fe. This is where he currently works producing custom and art glass. Some techniques he uses include blown and sand-carved vessels, sand castings, sculpted figures, and fused glass.
Catherine "Maggie" Thompson
September 1, 2018–September 23, 2018
Catherine "Maggie" Thompson (Fond du Lac Ojibwe) was born and raised in Minneapolis, Minnesota. She received her Bachelor of Fine Arts in Textiles at the Rhode Island School of Design (RISD) in 2013. As a textile artist and designer, she derives inspiration from her Ojibwe heritage, family history, and through themes related to the contemporary Native American experience. Thompson's work calls attention to its materiality by pushing the viewer's traditional understanding of textiles. She explores materials in her work by incorporating multimedia elements such as photographs, beer caps, found objects, beadwork and 3D-printed objects.
Thompson had her first solo exhibition, entitled Where I Fit, at the All My Relations Gallery in 2014. Since then, she has exhibited at regional institutions such as the Minneapolis Institute of Art and the Plains Art Museum. In 2015, she received support from the Minnesota State Arts Board Cultural Community Partnership Grant and the Native Arts and Cultures Foundation Regional Fellowship to create a body of work for her exhibit, On Borrowed Time, which explores themes of grief around her experience of losing a parent at the Minnesota Textile Center.
In addition to her fine arts practice, Thompson runs a small knitwear business known as Makwa Studio. She is also an emerging curator of contemporary Native art and has worked on exhibitions at the Two Rivers Gallery, the McKnight Foundation, and the Minnesota Museum of American Art.
Bobby Wilson
September 1, 2018–September 23, 2018
Bobby Wilson (Sisseton-Wahpeton Dakota) has painted dozens of murals, performed spoken word poetry at events across the country, and appeared on television and radio numerous times. In addition to numerous artistic accomplishments, Wilson has garnered international attention as a member of the comedy group "The 1491s," appearing on major media outlets including Comedy Central, Al Jazeera, and NPR. Wilson's work is heavily influenced by his Dakota heritage combined with a lifelong city upbringing. Much of his work strives to convey a social and political message, tackling issues of racism, homelessness, and imperialism while maintaining a sense of humor and hope. He was born in Minneapolis, Minnesota and is currently based in Tucson, Arizona.
Lillian Pitt
September 17, 2018–September 28, 2018
Lillian Pitt (Wasco/Warm Springs/Yakama) was born on the Confederated Tribes of Warm Springs, Wasco and Paiute Reservation in 1943. She is known internationally for her masks of clay, bronze, and cast glass, along with her sculpture, jewelry, and prints—which honor her ancestors from the Columbia River Gorge.
Pitt has been the lead teacher for the Culture Bearers for the Confluence Project and has now retired to head the Lillian Pitt Education Fund. Currently, she is on the Fisher's Memorial Task Force which is working to have a sculpture built to help fishers be safe when they are on the rivers and to honor the fishers who have vanished in the rivers. Pitt lives and works in Portland, Oregon.
Janet Rogers
July 3, 2018–August 31, 2018
Janet Rogers (Mohawk/Tuscarora) is a writer from Six Nations. Rogers works in the genres of poetry, spoken word performance poetry, video poetry, and recorded poetry with music. Rogers is also a radio broadcaster, documentary producer, media and sound artist. Her literary titles include Splitting the Heart, Ekstasis Editions 2007, Red Erotic, Ojistah Publishing 2010, Unearthed, Leaf Press 2011, Peace in Duress, Talonbooks 2014, and Totem Poles and Railroads, ARP Books, 2016, and a forthcoming title Between Spirit and Emotion, Bookland Press, Fall 2018. She produced and hosted Native Waves Radio on CFUV-FM from 2007–2017. Her music column, Tribal Clefs, was part of CBC Victoria's programming from 2008–2016. Her radio documentaries, Bring Your Drum: 50 years of Indigenous Protest Music and Resonating Reconciliation, won Best Radio at the imagineNATIVE Film and Media Festival in 2011 and 2013.
The 2Ro Media Collective is a production company she and Mohawk media artist Jackson 2bears own and operate which produced the short experimental documentary NDNs on the Airwaves about CKRZ-FM Six Nations radio. 2Ro Media also developed the multiple media project For This Land presented as multi-channel media installations in several galleries and public venues. Rogers also produced a six-part radio documentary series NDNs on the Airwaves focused on the current history of native radio in Canada (launched in February 2016).
Janet Roger's residency session is made possible by the generous support of Sunrise Springs Spa Resort in partnership with IAIA.
Meghann O'Brien
March 7–May 1, 2018
Meghann O'Brien (Cape Mudge/ Kiusta/Haida Gwaii/Irish) is a Northwest Coast weaver working in the traditions of basketry, Yeil Koowu (Raven's Tail) and Naaxiin (Chilkat) textiles. She is descended from the Kwakwaka'wakw village of Weḵa'yi T'sakwa'lutan (Cape Mudge), the village of Kiusta, Haida Gwaii, and Dublin, Ireland. Her name in the Kwakwala language is Kwaxhi'laga—"Smoke Coming Out of the Top of the Big House, Welcoming People to Feast and Potlatch." In the Haida language she carries the name of her maternal great grandmother Ruby Simeon, Jaad Kuujus—"Dear Woman." O'Brien has apprenticed under master weavers and traditional teachers Kerri Dick, Sherri Dick, and William White. Her artistic process is one of devotion to the highest expression of the art form, preferring to allow the weaving to find its own place in the world once completed. Her work is distributed between public and private galleries, museums, collectors, family, chiefs, dancers, and ceremonial people. She travels globally to lecture and demonstrate.
Wayne Nez Gaussoin
February 19–April 18, 2018
Wayne Nez Gaussoin (Navajo/Picuris Pueblo), the youngest of three sons, of renown Jeweler Connie Tsosie Gaussoin. Following a family tradition, his mother and older brother David, have taught him basics of silversmithing. He has since taken courses at The School of the Art Institute of Chicago, finished his Bachelor of Fine Arts at the Institute of American Indian Arts, and has currently completed a Master of Fine Arts with a Minor in Museum Studies from The University of New Mexico.
Gaussoin's interest in art not only focuses on jewelry, but also includes media such as sculpture and installation art. His style merges his own design from modern influences and incorporates traditional ideas and techniques. Gaussoin similarly sustains the integrity of the past while building a new future in his work. Each work is thoughtfully rendered, representing artistic purity while creating a new global arena of Native creativity and expression. His artistic works are likewise experiential and expressive. Such ideas are displayed in his traditional techniques in tufa casts to his multimedia installations.
He continues to sell his work through selected juried art shows, such as the Museum of Art and Design in New York City, and galleries nationally and internationally. He also has participated in lectures and artist-in-residencies for both his jewelry and sculpture work. Gaussoin also has an extensive background in teaching jewelry and art theory, where he was last teaching foundations as a TA at the University of New Mexico. Also, his recent experience of being accepted into the Land Arts of the American West program at the University of New Mexico has highly influenced his current direction of work where he plans to explore the ideas and relationships between pop culture and his own tribal traditional mythologies.
Marwin Begaye
March 15–April 12, 2018
Marwin Begaye is an internationally exhibited printmaker, painter, and nationally recognized graphic designer. As Associate Professor of Painting and Printmaking at the University of Oklahoma's School of Visual Arts, his research has concentrated on issues of cultural identity, especially the intersection of traditional American Indian culture and pop culture. He also has conducted research in the technical aspects of relief printing and the use of mixed media, particularly in printmaking processes. His work has been exhibited nationally across the US and internationally in New Zealand, Argentina, Paraguay, Italy, Siberia, and Estonia. He has received numerous awards, including the Oklahoma Visual Artists Coalition Fellowship, First Place at the Red Earth Festival, Best in Category in Contemporary Painting at the Gallup Inter-Tribal Indian Ceremonial, Best of Category in Graphics, and, most recently, Best of Division in Graphics at the 2017 Santa Fe Indian Market. Begaye has been featured in many publications and is represented by Exhibit C in Oklahoma City, Rainmaker Gallery, Bristol, England, and Indian Summer Gallery in Saugatuck, MI. Begaye lives in Norman, Oklahoma, as a captive of his wife's Chickasaw Nation community.
Monte Yellow Bird, Sr.
March 24–April 26, 2018
Monte Yellow Bird, Sr. is a member of the Arikara/Hidatsa nations and better known in the art world as Black Pinto Horse. He is devoted to a positive expression of the harmonic balance between humanity and nature. A descendant of prominent Arikara and Hidatsa chiefs, Son of the Star and Youngbird, he is driven by the importance to maintain, educate, and share the traditions and memories of family visually through mixed media and ledger art.
Black Pinto Horse is best known for Ledger Art or Warrior Art, a historic, transitional expression from the 1800's demonstrated by Northern and Southern Plains tribes. As a child, he was first influenced by the family's first black-and-white TV, drawing images of the Vietnam War.
An IAIA Alumni in the late 70's High School program, he went on to attend NDSU, majoring in History Education and receiving his BFA from Minot State University. In addition to academic studies, Black Pinto Horse has invested over 35 years to youth and communities across the country from public art projects, classroom teaching, mentoring, and martial arts instruction.
In 2017, Black Pinto Horse traveled to Abu Dhabi, chosen as Master Artist at the Art Hub. He has won multiple awards at major markets such as Autry Museum in Los Angeles, Heard Museum in Phoenix, SWAIA in Santa Fe, and the Eiteljorg in Indianapolis. In August 2014, he was awarded the SWAIA Residency Fellowship in Santa Fe.
Ian Kuali'i
March 24–April 26, 2018
Ian Kuali'i (Native Hawaiian/Apache) is a full-time multi-disciplinary artist born in Orange County, California, raised on Maui, Hawaii. He currently resides in the San Francisco Bay Area. The cultural revolution of Hip Hop initially influenced Kuali'i's style and subject matter and eventually he moved New York City where he began his East Coast pilgrimage to the roots of the graffiti art movement. In time, he connected with legendary graffiti artists such as, Mare139 and Doze Green, under whom he served as an apprentice for seven years. Kuali'i developed his artistic style under Doze Green's mentorship.
While trying to simplify his technique as a graffiti writer, Kuali'i discovered stenciling and realized that he appreciated the "cut" more than the spray, thus finding his preferred medium—hand-cut paper. He describes his creative practice as "the meditative process of destroying to create." His portraits, journal entries, and scenes are carefully rendered from a single sheet of paper using only an exacto knife. His work is a balance between the rough and the delicate, exploring ideas of modern progress, biodiversity, and the foundation of personal history. He has been working on fine-tuning his direct cut method on large-scale public mural work and also experimenting with new technology such as laser cutting and 3D printing. Kuali'i is working to incorporate Hawaiian traditional arts, such as tapa-making, as part of his art practice, creating a hybrid of traditional and contemporary.
Kuali'i has created one-of-a-kind, site-specific art pieces for events and programs at Honor the Earth, WallTherapy, UrbanArt Biennale 2017, Universal Pictures, deYoung Museum, National Museum of Mexican Art, National Trust for Historic Preservation, and Friends of Miami Marine Stadium.
Orlando Dugi
January 8–March 8, 2018
Orlando Dugi (pronounced dew-guy) is currently living and working in Santa Fe, NM. Originally from Grey Mountain, Arizona, Diné Nation, Dugi learned to bead at the age of six and learned how to sew in a home economics class in seventh grade. In 2009, Dugi began designing hand-beaded evening clutches and designed his first gown in 2010. The following year Dugi designed his first capsule collection of only three garments each hand-beaded and hand-sewn. Within the last four years, Dugi has designed three collections and includes a New York City showing at NY Style Fashion Week in 2016 Spring and Summer. Dugi's designs are feminine, sculptural, and highly embellished with many hours of hand-sewing and hand-beading and therefore they are only made-to-order.
Orlando Dugi is currently working on his 2018 Fall and Winter collection. You can see the making of the collection during his IAIA Artist-in-Residence (A-i-R) residency. After the A-i-R residency, Dugi will begin working on his 2019 Spring and Summer collection which will be shown at Style NY Fashion Week in September 2018.
Christa Cassano
February 15–February 26, 2018
Christa Cassano (Confederated Tribes of the Colville Reservation, Arrow Lakes Band) is a visual artist and storyteller living in Philadelphia, PA. Her work has been exhibited internationally and explores themes of alienation, violence, and insurgence, often with depictions of animals as human stand-ins as a way to mark aspects of society's complex and many times absurd relationship to nature. In 2016, she was nominated for an Eisner Comics Industry Award for co-adapting John Leguizamo's One Man HBO Show, Ghetto Klown, into a graphic novel, and has contributed political cartoons to the RESIST! Newsletter distributed at the Women's March on Washington 2017 and the comix anthology A.P.B. (Artists against Police Brutality).
She has been a 2016 Artist-in-Residence at Yaddo and a 2012 Associate Artist at the Atlantic Center for the Arts, which prompted a focus away from fine art into comics making. Cassano received scholarships and classical training from Cooper Union School of Art and The Art Students League of NY, is a two-time Lloyd Sherwood Grant recipient, and winner of the EspoArte2003 Award for Excellence in Contemporary Art, among others. She is currently writing and drawing her own graphic series.
Micheal Two Bulls
January 15–February 17, 2018
Micheal Two Bulls (Oglala Lakota) is from the Rapid City and Red Shirt Table communities located on the Pine Ridge Indian Reservation in South Dakota. Through printmaking, Two Bulls combines several processes into one piece, creating one-of-a-kind mixed media works on paper. His work often focuses on concepts that deal with identity, history, and place. Lakota symbols and iconography meshed with popular culture imagery blend together in his work, often asking the audience to engage and ask questions. Two Bulls writes, "I want my paintings to start a dialogue with the viewer, engage them on various levels where they can ask questions, be curious, and empathize with the work."
Wade Patton
January 12–February 10, 2018
The spare beauty of the prairie resonates in Wade Patton's work. An enrolled member of the Oglala Lakota, Patton grew up on the Pine Ridge reservation surrounded by a rich culture of music and art. After obtaining a BA in art from Black Hills State University and a solo exhibit at the Sioux Indian Museum in Rapid City, he moved to the East Coast. It took leaving South Dakota for Patton to find his voice for his most recent body of work. Patton began expressing what he missed, the beauty and splendor of the Black Hills and the skies of South Dakota. He started to draw landscapes and clouds as a reminder of home. Something clicked, not only in his artistic expression, but with collectors and galleries—their positive response was unexpected. Patton started sending work back home for exhibits and to galleries, and began getting recognition. Yet, while pursuing art opportunities on the East Coast, he longed for home. Recently, Patton realized how much he needed to return to South Dakota. He missed his family and needed to pursue his art in the place where he finds the most inspiration. That decision brought Patton straight back into the thriving Native Art scene that wasn't there when he left South Dakota three years ago. Native artists we're doing what was expected, but once he returned it was a breath of fresh air to see that Native artists were taking risks and were being accepted in mainstream society.
Now, Patton says people in his community remark, "Oh you're the cloud guy!" Patton is reacquainting himself with the land and his ancestry, which is most prevalent in his new works. Patton's establishing a style of his own and there's nothing like it right now in the Indian art world." —Artist Don Montileaux on Wade Patton's most recent work.
November 6–December 6, 2017
Athena LaTocha
Athena LaTocha (Hunkpapa Lakota/Keweenaw Bay Ojibwe), born in Anchorage, Alaska, is an artist whose monumental works on paper explore the tenuous relationship between man-made and natural landscapes. Her work has been shown across the country in places such as the CUE Art Foundation, Artist's Space, Wilmer Jennings Gallery, Chelsea Art Museum, New York State Museum, the Dahl Art Center in South Dakota, the South Dakota Art Museum, and the International Gallery of Contemporary Art in Anchorage, Alaska. Most recently, she had a solo exhibition at the IAIA Museum of Contemporary Native Arts (MoCNA) in Santa Fe, 2017.
LaTocha received her Bachelor of Fine Arts degree from the School of the Art Institute of Chicago, and a Master of Fine Arts degree from Stony Brook University, New York. LaTocha is a 2016 recipient of the Joan Mitchell Foundation Painters and Sculptors Grant. Additionally, she was awarded the prestigious Robert Rauschenberg Foundation Residency in 2013. The artist held a full fellowship at the Vermont Studio Center, and was the artist-in-residence at Chashama at the Brooklyn Army Terminal in New York from 2008 to 2015. Currently she divides her time between New York City and Peekskill, New York.
Frank Buffalo Hyde
Frank Buffalo Hyde (Nez Perce/Onondaga Nation, Beaver Clan) was born and presently resides in Santa Fe, New Mexico. He uses American icons to explore the miscommunication of cultures. Hyde often turns stereotypical imagery of the "Indian" on its ear with his own brand of satire. Over the past decade he has had numerous sold out shows and his work has been collected by many American museum and public art collections. In 2013, a suite of thirteen paintings titled, SKNDNS-Native Americans on Film, was purchased by The National Museum of the American Indian. Buffalo Hyde has shown internationally including a summer and fall 2012 exhibition of contemporary art in Russia and in galleries in Japan, Chicago, New York, and San Francisco. He has been an artist-in-residence and exhibited at the IAIA Museum of Contemporary Native Arts (MoCNA) in Santa Fe and at the University of Virginia's Kluge-Ruhe Aboriginal Art Collection. His most recent solo exhibition, I-Witness Culture is at the Museum of Indian Arts and Culture, February 2017 to January 2018. Buffalo Hyde attended IAIA in 1993–1995 and the Santa Fe Art Institute in 1996.
Jason Reed Brown
Jason Reed Brown (Koyukon Athabascan) is a blacksmith artist who was raised between the urban and rural landscapes of both the Pacific Northwest and Alaska. Living in the Alaskan wilderness produced memories of the land and family, a contrast to life in the city. His designs come from a desire to combine his lifetime of exposure to Northwest Coastal art and city lifestyle. The artist involves the principle of "translating" Northwest Coastal Native art into the medium of metal through the principles of blacksmithing. His sculptures are hammered into shape then bent, riveted, and welded together. Previous to attending the Institute of American Indian Arts (IAIA), Brown worked as a tattoo artist and muralist. While at IAIA, Brown discovered a passion for sculpture, specifically metal sculpture. During the summer of 1998, Brown assisted world-renowned blacksmith artist Tom Joyce on various projects including the Albuquerque art museums' Rio Grande Art Gates. His experience working with Joyce was a critical factor in his understanding of utilizing iron as an artistic medium. Brown graduated in 2001 from Turley Forge School of Blacksmithing.
Wanesia Spry Misquadace
Wanesia Misquadace currently resides in Awahtukee, Arizona where she lectures and teaches as an Assistant Professor of Metals and Indigenous Arts, and she is head of the Metals Program at Arizona State University. Misquadace is from the Fond Du Lac Ojibway band, an enrolled member of the Minnesota Lake Superior Chippewa Tribe. Misquadace earned her MFA in Metals and 4-Dimensional Art in 2015 at the University of Wisconsin-Madison. Misquadace was the first Native American student to show her work at the Chazen Museum while attending graduate school in a three-year traveling exhibit called, "Changing Hands 3: Art Without Reservation," Museum of Art and Design, New York. Misquadace pushed forward to become one of the first four graduates to received her BFA in Museum Studies and Studio Arts in 2005 from the Institute of American Indian Arts in Santa Fe, New Mexico.
Misquadace is a master at the art of birch-bark biting, a traditional art form to which she gives a contemporary context using the patterns as templates for jewelry, dresses, birch bark baskets, quill work, and storytelling. She awakened the art form in 2005 where she received her first blue ribbon in diverse art forms at the prestigious Santa Fe Indian Art Market, The Heard Museum, Gene Autry and Native Treasures. Misquadace creates a new style of birch bark fine art baskets with wood biting techniques, metal transfers, and precious stones. Misquadace says, "I love my people, I love the process of connecting my heart, my designs my feelings into each piece I create. My research explores metal smithing as a subject and object engaging the fields history methods outcomes while exploring indigenous native techniques that provoke new conversations. We are Here. We are interconnected."
October 4–November 4, 2017
Erica Lord
Erica Lord (Athabaskan) is an interdisciplinary artist who explores concepts and issues that exist within a contemporary Indigenous experience and how culture and identity are affected in a rapidly changing world. Lord draws on her experience of growing up between Alaska and Upper Michigan and her mixed race cultural identity drawn from her Athabaskan, Iñupiat, Finnish, Swedish, Japanese, and English descent. In order to address a multiple or mixed identity, Lord uses a variety of mediums to construct new, ambiguous, or challenging representations of race. Lord received her BA from Carleton College, and a MFA at The School of the Art Institute of Chicago. She has exhibited nationally and internationally, including the IAIA Museum of Contemporary Native Arts (MoCNA) in Santa Fe, the Musée du Quai Branley in Paris, the National Gallery of Canada, and the Smithsonian Institution's National Museum of the American Indian.
Peter Williams
Peter Williams (Yup'ik) who was born and based in Alaska, strives to express and celebrate the oneness of all things, with emphasis on the human spiritual relationship with nature. He views this connection in his art as vital for healing the human soul along with the well-being of the planet. Williams smudges with Labrador Tea before a hunt, praying for safety and clean kills. He asks the animals for their lives before he shoots while giving them their last drink of water prior to skinning. Meat is a large part of his diet, a gift he shares with his community. The artist views these acts to honor the animals enabling their spirits to visit again. He has demonstrated the technique of skin sewing seal and sea otter fur by hand at Southeast Alaska Indian Cultural Center, Sheldon Jackson Museum, Alaska State Museum, and to Alaska Native youth. Each stitch binds the human world closer to the animal world.
Under his fashion label Shaman Furs, Williams carries on the historic art of elegant and simple textile construction built to endure the Alaskan elements. The artist views fashion as telling a complex story in the simplest way. In 2015 he presented at New York Fashion Week and was profiled in The Guardian. His first runway show was at Brooklyn Fashion Week, 2016. Later that year, the New York Times chief fashion critic, Vanessa Friedman, published an article on his work titled "Is All Fur Bad Fur?". Williams completed a Rasmuson Foundation Artist Residency at Santa Fe Art Institute, and has guest lectured at Yale University, Portland Art Museum, and 516 ARTS.
Ryan Feddersen
Ryan Feddersen (Confederated Tribes of the Colville Reservation, Okanogan and Arrow Lakes) is a Seattle-based artist who creates multi-layered environments and interactive sculptures alongside intimate studio work. Her art is tongue-in-cheek, with a pointed message by providing opportunities for a re-examination of shared histories through humor and fun, and hands-on engagement. Hypocrisies and injustices in contemporary American culture in regard to race, class, and gender—through a historical, cultural, and urban lens are often addressed in her work. Feddersen received a Bachelor of Fine Arts from Cornish College of the Arts in 2009, graduating Magna Cum Laude with concentrations in painting, print art, drawing, and sculpture. She has created large-scale interactive installations and site-specific pieces for regional museums and arts agencies including the Seattle Office of Arts and Culture, Tacoma Art Museum, MoPOP(EMP), The Henry Gallery, Spokane Arts, and the Missoula Art Museum.
September 1–30, 2017
Janice George
Janice George (Chepx imiya Siyam), from Squamish Nation, Canada, is a master weaver and textile artist who learned to weave from Coast Salish weaver Susan Pavel and Subiyay-t Bruce Miller of Skokomish in 2003. George has integrated Squamish teachings into her work from her late Grandmother Kwitelut-t Lena Jacobs and other Squamish ancestors. George states, "In this short time of my weaving life, a few of my mentors have left this earth. Their breath is carried on in the teachings I pass on. I feel and see the pride that comes from reclaiming our inheritance from our elders and ancestors when we weave and when we wear our beloved weavings. We are taught spiritual protection is part of what we are wearing and feel the love that is put in each hand movement it takes to make a robe." George co-authored the book Salish Blankets, Robes of Protection and Transformation, Symbols of Wealth with Willard Joseph and Leslie H. Tepper. For the last twelve years, the artist has been teaching her textile skills across Salish speaking territory. She attended Capilano University, British Columbia, the Institute of American Indian Arts, Santa Fe, and interned at the Canadian Museum of History, Quebec.
Leanne Campbell
Leanne Campbell is an enrolled member of the Coeur d'Alene Tribe or Schitsu'umsh—meaning, "Those who were found here" or "The Discovered People." Her lineage includes the Confederated Tribes of the Colville Reservation located in central Washington and the Nez Perce Tribe of Idaho. Campbell embraces her history, culture, language, and traditions while being a speaker of the Schitsu'umsh language. She is most renowned for her unique skills in traditional and cultural arts with beadwork and basketry. Her beadwork is a mix of pictorial, geometric designs, and old style floral designs of the Northwest Columbia Plateau. Campbell gained valuable experience and knowledge by working over the past twenty-four years with the Coeur d'Alene Tribe. Currently, Campbell serves as the Historic Preservation Program Manager and Curator for the Coeur d'Alene Tribe. She earned her Bachelor of Fine Arts in Museum Studies with a minor in Studio Arts at the Institute of American Indian Arts, Santa Fe, and is a United States Air Force veteran of the Desert Shield and Desert Storm era.
Marlene Ann Nielsen
Marlene Ann Nielsen is Yupik from Kokhanok, Alaska, located on the south shore of Lake Iliamna. This is the largest lake in Alaska and contains several species of fish that spawn yearly. From a young age she has helped to preserve, smoke, and salt sockeye salmon for winter use. Nielsen is self-taught in the art of making baskets, wallets, and jewelry with sockeye salmon skin. She experienced trial and error on learning how to preserve fish skin. Salmon skin art was seen as a lost skill in her area which inspired her to reintroduce the rare technique by teaching students. Nielsen has been creating art with fish skin since 2002.
March 30–April 28, 2017
Ka'ila Farrell-Smith
Ka'ila Farrell-Smith (Klamath/Modoc) is focused on channeling research into a creative flow of experimentation and artistic playfulness that is rooted in Indigenous aesthetics and abstract formalism. Ka'ila is a contemporary Klamath and Modoc visual artist based in Portland, Oregon. She works as an art mentor and teacher and is a co-director for Signal Fire and One Flaming Arrow: Inter-tribal Art, Music, and Film Festival. Ka'ila was awarded a Ford Family Fellowship and a Regional Arts and Culture Council Professional Development grant to attend a 2015 Caldera Artist-In-Residence and a 2016 Djerassi Resident Artist Program.
Ka'ila has also attended the Rainmaker Residency and Signal Fire's Wide Open Studios. She has work in the permanent collection of the Portland Art Museum and has exhibited at the Archer Gallery, Vancouver City Hall, Washington History Museum, Museum of Northwest Art, Missoula Art Museum, and the Tacoma Art Museum. Ka'ila Farrell-Smith received a BFA from Pacific Northwest College of Art in 2004 and an MFA in Contemporary Art Practices Studio from Portland State University in 2014.
Watch a short video segment from Oregon Public Broadcasting featuring Ka'ila Farrell-Smith.
Anthony Lovato
Anthony Lovato (Santo Domingo Pueblo) is the son of notable lapidary artist Mary Coriz Lovato and grandson of Santiago Leo Coriz. Lovato, fifth-generation Pueblo of Santo Domingo, employs unique tufa-cast and fabricated jewelry that bridges both traditional and contemporary styles. It also conveys great presence, while reflecting his family's creative legacy as well as Santo Domingo's religious heritage.
"I really come from a traditional jewelry family," says Lovato. His mother, Mary, raised him and his four brothers to become accomplished silversmiths. Lovato also learned from his father, Sedelio F. Lovato, a metalworker who did both casting and inlay work. Most of his learning came from his grandfather, Santiago Leo Coriz, who was skilled in tufa-casting.
Lovato is known for his fantastic jewelry and metalwork formed by tufa-casting. He makes pendants, bracelets, necklaces, and even large hollow-ware jars using this method. Lovato has received numerous awards over the years for his work. He stresses quality in his work and comments that he strives to, "make it perfect and right the first time."
February 24–March 24, 2017
John Hagen
John Hagen (Aleut/Inupiaq) is a landscape photographer who lives in Haines, AK. His inspiration is people and place and the interaction between the two. As an Alaska Native born and raised outside his traditional homeland, he explores place and how it relates to identity.
A Inupiaq photographer, Hagen explores the kind of images humans create about themselves. In a modern world, everyone uses cameras. But Hagen's inspiration for creating images may be similar to the inspirations in nature his ancestors used—and generations beyond may also use—to connect with their identity and their place. Hagen creates a body of work that explores these questions.
In his most recent work, Hagen has been seeking out inspirations for Indigenous art and designs in nature. The end result is abstract landscape photographs. Rather than focus on the sweeping Alaska landscape, Hagen may choose to photograph a single crack in the ice or the curves of a river—shapes that may have influenced his ancestors in their art or designs.
Hagen has shown his work in Alaska, Washington, Oklahoma, and Santa Fe. He is the recent recipient of an artist award from the Rasmuson Foundation and a Connie Boochever Artist Fellowship.
Craig Dan Goseyun
Craig Dan Goseyun (San Carlos Apache) served as an apprentice to Allan Houser in the late 1980s. Goseyun is known for his monumentally scaled Apache Mountain Spirit Dancers executed in stone and bronze. His sculptures are based on his tribal culture and are in the collections of major museums, universities, schools, hospitals, tribal centers, and private collectors. Goseyun is an IAIA alumnus, having attended during two different time periods—the 1980s and during 2010–2012. Goseyun lived in Santa Fe for 32 years and currently resides on the San Carlos Apache Reservation.
January 19–February 17, 2017
Meghann O'Brien
Meghann O'Brien (Cape Mudge/ Kiusta/Haida Gwaii/Irish) is a Northwest Coast weaver working in the traditions of basketry, Yeil Koowu (Raven's Tail) and Naaxiin (Chilkat) textiles. She is descended from the Kwakwaka'wakw village of Weḵa'yi T'sakwa'lutan (Cape Mudge), the village of Kiusta, Haida Gwaii, and Dublin, Ireland. Her name in the Kwakwala language is Kwaxhi'laga—"Smoke Coming Out of the Top of the Big House, Welcoming People to Feast and Potlatch." In the Haida language she carries the name of her maternal great grandmother Ruby Simeon, Jaad Kuujus—"Dear Woman." O'Brien has apprenticed under master weavers and traditional teachers Kerri Dick, Sherri Dick, and William White. Her artistic process is one of devotion to the highest expression of the art form, preferring to allow the weaving to find its own place in the world once completed. Her work is distributed between public and private galleries, museums, collectors, family, chiefs, dancers, and ceremonial people. She travels globally to lecture and demonstrate.
Fritz Casuse
Fritz Casuse (Navajo) is an award-winning jeweler known for his highly complex handcrafted masterpieces. He is also a sculptor and brings this expertise to his jewelry-making, creating highly dimensional and textured jewelry pieces that are fluid and full of movement. Casuse was inspired by his father who, as a carpenter and welder, was always creating things. He is inspired by the act of creation and is always experimenting in his art. His contemporary work is cutting-edge and truly challenges ideas of what Native American jewelry is. A graduate of the Institute of American Indian Arts, Casuse now teaches at the Poeh Arts Center in Pojoaque, New Mexico, educating a new generation of Native jewelers. He has taken home honors from many prestigious shows, including Best of Classification at Santa Fe Indian Market and Heard Museum Market. Originally from Twin Lakes, New Mexico, Casuse now lives in Santa Fe, New Mexico.
November 11–December 9, 2016
Demian DinéYazhi'
Demian DinéYazhi' is a Portland-based transdisciplinary artist born to the clans Naasht'ézhí Tábąąhá (Zuni Clan Water's Edge) and Tódích'íí'nii (Bitter Water) of the Diné (Navajo). His work is best understood through the lens of curatorial inquiry, zine production, street interventions, education, workshops, and art production. Demian's artwork and writing is an evolving inquiry into Radical Indigenous Queer Feminist ideology and has been exhibited and published nationally and internationally. He received his BFA in Intermedia Arts from PNCA, where he received the Intermedia Department Award for his thesis exhibition "Bury My Art at Wounded Knee: Blood & Guts" in the Art School Industrial Complex. He is the founder and director of the artist/activist initiative, Radical Indigenous Survivance & Empowerment (RISE), which is dedicated to the education, perseverance, and evolution of Indigenous art and culture. DinéYazhi' is the recipient of grants from Evergreen State College (2014), Portland Institute of Contemporary Art (PICA) (2014), and Art Matters Foundation (2015).
Cannupa Hanska Luger
Cannupa Hanska Luger comes from Mandan, Hidatsa, Arikara, Lakota, Austrian, and Norwegian descent. Luger's unique, ceramic­centric, but ultimately multidisciplinary work tells provocative stories of complex Indigenous identities coming up against 21st century imperatives, mediation, and destructivity. Creating socially-conscious work that hybridizes his identity as an American Indian in tandem with global issues, Luger continues to use art as a catalyst, inviting the public to challenge expectations and misinterpretations imposed upon Indigenous peoples by the colonial social structures that have been historically catered to by Indigenous artists. Luger was the 2015 Rasmuson Foundation Artist-in-Residence and the recipient of the 2015 NCECA Multicultural Fellowship Award.
Liselotte Erdrich
Liselotte Erdrich (Turtle Mountain Chippewa) left a 30-year Indian health and education job to pursue a longstanding interest in tribal history and the old Anishinaabe art form of birchbark pictography, "our original writing." Erdrich stayed with her grandfather, Patrick Au-nish-e-nau-bay Gourneau, while she was in her teens. He made catlinite pipes, hand drums, war clubs, and other wonder objects. He had a prayer bone containing all kinds of seeds and a peace pipe handed down in his family for generations, along with pictographic items. Erdrich was influenced by her grandfather's fortitude, selflessness, and artistic practices, which ranged widely. Those items were stolen after he died so Erdrich aims to continue the traditions and re-construct what was lost.
Her birchbark pieces were exhibited at Plains Art Museum and at Lewis & Clark State Park, where she was an artist-in-residence. In addition to being a visual artist, Erdrich has written fiction, essays, and children's books illustrated by Native artists Julie Buffalohead and Lisa Fifield. She has won numerous writing awards including International Reading Association Children's Choice and Teachers's Choice Awards and Carter G. Woodson Medal from the National Council on the Social Studies.
October 7–November 4, 2016
Erin Gingrich
Erin Gingrich (Nome Eskimo Community) is an Alaska Native artist whose sculptures and mask forms are composed of wood, paint, and beads. This combination of artistic skills and elements comes from the diverse cultural and environmental influences that surround her. Because of the wealth of artistic, cultural and natural environments that she grew up in, she fostered an interest in both science and art. The particular boreal, coastal, and tundra ecosystems of Alaska, and the relationships between humans and wildlife are examined through the sculptural and mask forms that portray animals, plants, and natural resources that are vital to subsistence living and arctic life. These portrayals aim to represent these important natural resources as they are seen to Alaskan Native peoples, that these resources are gifts. This collection of influences, experiences, and beliefs all aided Erin in the development of her artistic style and skills.
After graduating from Interior Distance Education of Alaska in 2008, Gingrich attended the University of Alaska Fairbanks from where she graduated with a Bachelor of Fine Arts degree in 2014 with concentration in Native art and painting. She now resides in Anchorage Alaska and where she continues to carve, paint, draw, and bead from her small home studio.
Nakkita Trimble
Nakkita Trimble, Nakkita Trimblehl waý, ii Algaxhl Gwilks-ḵ'alt'amtkwhl wam aluugigadiý. Ksim Ganada ńiiý, ii Gingolx wil ẃitgwiý. Nisga'ahl nooý, ii Tlingithl nigwoodiý. Rose (Gurney) hl wahl agwii-nits'iits'iý, ii Christopher Trimblehl wahl agwii-niye'eý.
My name is Nakkita Trimble. My Nisga'a name is Speaking Through Art. I am from Wilps Axdii Wil Luugooda, The House that is Never Empty. I am Frog clan and maternally from Gingolx, British Columbia. Maternally I am Nisga'a, and Paternally I am Tlingit. My great grandparent's names are Rose (Gurney) and Christopher Trimble. My great grandparents were one of two of the last arranged marriages from my village. I am a descendant of a royal bloodline and my goal is to re-connect the history of this bloodline, as it is being lost.
Christopher's mother, Ellen Jane Trimble, was a Tlingit Wolf. Nakkita Trimble states, "Through my ancestors I am re-connecting the Nisga'a and Tlingit marital and family ties. I am currently trying to find which village Ellen's family came from. My family tree and connection to identity are the seeds of the work I create."
September 2–September 30, 2016
Jason Garcia
Jason Garcia (Okuu Pín-Turtle Mountain) uses his artwork to document the ever-changing cultural landscape of his home of Santa Clara Pueblo, New Mexico. Tewa cultural ceremonies, traditions, and stories, as well as 21st century popular culture, comic books, and technology, influence Garcia's art.
Using traditional materials and traditional Pueblo pottery techniques, along with various printmaking techniques, including lithography, serigraphy, and intaglio etching, Garcia feels that it is important to keep alive the ceramic traditions that have been passed down to him since time immemorial. Garcia feels that these materials and techniques connect him to his ancestral past and landscape, but also connects him and his future generations to their Tewa cultural traditions. The printmaking media is another way of creating and teaching these stories and traditions to a greater audience.
Garcia received his BFA from the University of New Mexico and MFA in Printmaking at the University of Wisconsin.
Gerry Quotskuyva
Gerry Quotskuyva (Hopi) is a member of the Bear Strap Clan from the Second Mesa Village of Shungopavi in Northern Arizona. He currently resides in Rimrock, AZ, where he maintains a studio. His remarkable style has been nationally recognized in various media including public television, newspaper articles and books including "Art of the Hopi," by Jerry and Lois Jacka, "Katsina," by Zena Pearlstone, and "Ancestral Echoes," a ten-year retrospective. Some of his pieces were selected for Art Market posters including the Hopi Tu-Tsootsvolla in Sedona, the Hopi Carver's Show at the Heard Museum, and the Winter Market at the National Museum of the American Indian.
Quotskuyva has garnered numerous awards for his carvings and paintings from Art Markets including the Heard Museum, Arizona State Museum, Museum of Northern Arizona, Sharlot Hall Museum, and Eiteljorg Museum in Indianapolis, as well as Santa Fe Indian Market. His work has been showcased at group exhibits including "From the Earth" at the American Indian Contemporary Arts Gallery in San Francisco, "Art of the Mesas" at Tubac Center of the Arts, and "Contemporary Katsina's", a nine-month exhibit at UCLA's Fowler Museum in Los Angeles.
Tohono Chul Park in Tucson hosted Quotskuyva's first, and highly successful, one-man exhibit titled "Contemporary Fragments" in the Spring of 2002. His second solo exhibit, "Ancestral Echoes," ran from September thru October 2004 at Nichols Gallery on the Pitzer College campus in Claremont, CA.
In the Fall of 2009, Quotskuyva was commissioned by the Heard Museum to create ten Sunface Katsina sculptures that were presented as prizes at the Cancer Treatment Centers of American annual Tennis Championships in Surprise, AZ. He is currently working on a permanent collection for Xavier University in Cincinnati, OH, that consists of over fifty pieces reflecting the diversity of his sculptural styles.
September 5–October 7, 2016
Luke Parnell
Luke Parnell is a Vancouver-based artist and a member of the Nisga'a and Haida nations and he is both traditionally and classically trained with a bachelor's degree in Sculpture and installation, a Master's degree of applied arts, and an apprenticeship with Master Tsimsian Carver Henry Green. This diverse training and epistemology has influenced his practice. "The Burden," the artwork to be completed in Santa Fe, utilizes this training to address issues of ownership and responsibility as an Indigenous artist. Parnell creates art works that honor the tradition of Northwest Coast art but are not devoid of contemporary meaning.
March 23–April 25, 2016
Rory Wakemup
Rory Wakemup (Minnesota Chippewa Tribe) is a Master of Fine Arts graduate from the University of Wisconsin-Madison, 2015. He received his Master of Arts at the University of Wisconsin-Madison in 2014. He received his Bachelor of Fine Arts from the Institute of American Indian Arts Santa Fe New Mexico in 2010.
Wakemup is a multidisciplinary artist whose work turns the script of cultural appropriation on its head. He has morphed his experience in Indian ceremonies with his studio art practice and has become a conduit between conceptual ideas and the materials at hand. Wakemup enjoys playing with the grey areas of what is appropriate in today's society. He was a co-founder of the Humble Experiment, Independent Student Gallery in Santa Fe, New Mexico and was on a panel for Native Underground, sponsored by the Museum of Indian Arts and Culture.
Recently, Wakemup was awarded the "Chazen Museum Prize" over 80 other applicants in the UW Madison MFA program for his MFA show "Kill the Idiot Save the Fan" and was featured on Wisconsin Public Televisions "Wisconsin Life". Wakemup was featured on the front page of the Wisconsin State Journal and had the cover article on the "Sundays Best" section Journal and a plethora of other accolades acquired from his student work as a Master of Fine Arts.
Natalie Ball
Natalie Ball (Modoc and Klamath Tribes) was born and raised in Portland, Oregon. She has a BA in Ethnic Studies from the University of Oregon and she furthered her education in New Zealand at Massey University where she attained her MA in Maori Visual Arts. Ball currently resides with her three children on the Klamath Tribes' former reservation.
Ball is an indigenous artist who examines internal and external discourses that shape Indian identity through contemporary art. She believes historical discourses of Native Americans have constructed a limited and inconsistent visual archive that currently misrepresents our past experiences and misinforms current expectations. She excavates hidden histories, and dominant narratives to deconstruct them through a theoretical framework of auto-ethnography. Her goal is to move "Indian" outside of governing discourses in order to rebuild a new visual genealogy that refuses to line-up with the many constructed existences of Native Americans.
Because auto-ethnography refers to the self, Ball's identity as a descendent of African slaves, an English US soldier, and as a great great granddaughter of Kientpaush, also known as Captain Jack who led Modoc resistance during the Modoc War of 1872, informs her work. Within the thematic focus of her work and her descendancy, it is here where her artistic approach and interest lies. Her work is always in discussion with racial narratives critical to understanding both the self and the nation and necessarily, our shared experiences and histories.
February 19–March 18, 2016
Jonathan Thunder
Jonathan Thunder (Red Lake Ojibwe) is a painter and digital media artist currently residing in Duluth, Minnesota. He attended the Institute of American Indian Arts in Santa Fe and received a BFA in Visual Effects and Motion Graphics from the Art Institutes International Minnesota. His work has been featured in many state, regional, and national exhibitions, as well as in local and international publications.
Jonathan's paintings explore personal themes of identity, life transitions, internal dialogue, and self-transformation. He depicts expressive characters whose emotions and thoughts manifest viscerally in their physical form. The bodies of his subjects often appear fragmented, animalistic, or partially obscured. His art acts as the scrapbook recording an evolving identity. Through his subjects, Jonathan can exaggerate the villains and heroes that make up his self-image. These paintings are self-portraits by nature, but also an act of releasing an image into the world.
Royce Manuel and Debbie Manuel
Royce Manuel ( Ak-Mierl Aw-Thum, Salt River Pima- Maricopa Indian Community) and Debbie Manuel, MSW (Diné).
In 2006, Royce and Debbie joined together in their life's journey. Together, both families have shared many celebrations of life and have grown to respect each other's cultural lifestyles.
Royce, a 22-year Veteran Retired Firefighter, provides cultural presentations, art demonstrations and remains active throughout his community in Salt River Pima-Maricopa Indian Community and throughout the state.
Together, the Manuels bridge art and science, using traditional knowledge about plants and animals, woodworking skills, and physics to create functional bows and arrows. An additional recent endeavor for the couple has been reviving a near-lost traditional Aw-Thum Kiaho (burden basket).
January 15–February 12, 2016
Joe Feddersen
Joe Feddersen (Colville Confederated Tribes) grounds his vision in Plateau traditional crafts and culture—the fish trap, the blanket or the twined basket, portraying a contemporary cultural landscape. Speaking of the land through a merging of traditional basket patterns and contemporary iconography, Joe works in printmaking, twined baskets, and glass. With degrees in printmaking from the University of Washington (BFA) and the University of Wisconsin, Madison (MFA), the printed image has always been an important means of expression.
Joe is a member of the Colville Confederated Tribes from the heritage of Okanagan and Arrow Lakes, Faculty Emeritus Professor at The Evergreen State College, and a professional artist. His works are collected by major institutes across the country including the Smithsonian Institution in Washington, DC, the Whitney Museum in New York, Eiteljorg Museum, Indianapolis, Seattle Art Museum, Portland Art Museum, Museum of Glass in Tacoma, Craft Museum at Portland, OR, and the Haley Ford Museum, Salem.
Joe's work is represented in a number of books including Mixed Blessings by Lucy Lippard, Manifestations, by the Institute of American Indian Arts, Santa Fe, NM, and Changing Hands, Museum of Art Design, NY. A monogram Joe Feddersen/Vital Signs is part of the Jacob Lawrence book series from the University of Washington Press. Upon retirement he returned home to the reservation and now resides and works in Omak, WA, on the Colville Confederation Tribal Reservation.
Drew Michael
Drew Michael (Yup'ik and Inupiaq) was born in Bethel, Alaska. He and his twin brother grew up in Eagle River, Alaska.
Michael enrolled in a carving class with Bob Shaw and Joe Senungetuk in 1997, during which he learned some of the basics of history, usage of tools, and wood working techniques. Shortly after, he took a job with the Alaska Native Heritage Center and was able to enroll in carving classes provided through the high school program. He also had the great opportunity of working with Kathleen Carlo early in his career. She helped him expand his use of tools and break out of the traditional style of mask making.
While he was learning and practicing his craft, he was searching for his own style and niche in the carving world by studying the masters. He looked for the craftsmanship displayed in the final pieces and spent many hours looking at a piece and thinking about the design and process it took to create the piece. He took those thoughts and applied them to his own work, learning how to manipulate his work into what it is today through the process of trial and error.
Michael's current focus is to look back at how masks were used for healing and telling stories of things unseen. The creation of these masks shares different healing practices from the Yup'ik people and energy release within the Chakra spaces in the human body, incorporating religious icons of the Roman Catholic and Orthodox Churches. Each has information to help people find healing. The artist hopes to encourage people to find healing in ways that are about finding balance. He has used these healing practices to find healing in his own life.
November 6–December 5, 2015
Gerald Clarke Jr.
Gerald Clarke Jr. is a member of the Cahuilla Band of Indians located 40 miles southwest of Palm Springs, California. He currently lives on his family's ranch on the reservation and has served as Vice Chairman on the Tribal Council in the past.
Gerald is currently the Visual Arts Department Chair of Idyllwild Arts Academy and teaches classes in Sculpture and Painting. Previously, Gerald served as an Assistant Professor of Art at East Central University in Ada, Oklahoma.
Clarke explains, "I have experienced much of what is good and bad about contemporary Native existence. The fact that I am still here is both a miracle and a blessing."
In addition to his teaching duties, he has exhibited his work at a variety of venues throughout the country and abroad. In 1997, he was included in the 7th Native American Fine Arts Invitational at the Heard Museum in Phoenix, Arizona. Then, in 2007, Gerald was awarded an Eiteljorg Museum Fellowship for Native American Fine Art.
James Luna
James Luna is an internationally-recognized multimedia and performance artist. Of Pooyoukitchum, Ipi, and Mexican-American descent, Luna lives on the La Jolla Indian Reservation located in North County San Diego, CA. He holds a BFA from the University of California, Irvine, an MS in Counseling from San Diego State University, and was awarded an Honorary Doctor of Humanities from the Institute of American Indian Arts in 2012. His installations and performance artworks address social themes from his perspective as a citizen of a Native nation on racially charged global issues.
Photographs of his 1987 work "Artifact Piece," are reproduced in many art historical texts and helped create a significant shift in museum art practices and Native performance art. Luna has performed and exhibited his artwork at numerous locations, including The Whitney Museum of American Art and Museum of Modern Art in New York, National Museum of the American Indian, Smithsonian Institution, the 2005 Venice Biennale, Getty Center, and many other institutions throughout Canada and the world.
October 1—October 30, 2015
Ed Archie NoiseCat
Ed Archie NoiseCat (Shuswap/St'itLimx, Salish), graduated from Emily Carr College of Art and Design with honors in 1986. He was hired right out of art school by Tyler Graphics in Mount Kisco, New York. While at Tyler Graphics, NoiseCat worked with some of the "blue chip" artists of the day: Roy Lichtenstein, Robert Motherwell, David Hockney, and Frank Stella to name a
few.
From the summer of 1987 to the spring of 1990, NoiseCat was a Master Printmaker with Rutgers University, Solo Press in SoHo, Bob Blackburn's Printmaking Workshop in New York, and Fox Graphics in Boston. Since then, NoiseCat has been a student of many sculptural mediums and materials including bronze, glass, steel, and many types of indigenous wood. NoiseCat has had the good fortune of working with and learning from some of the best Indigenous carvers around the Pacific Rim and throughout "Indian" Country.
NoiseCat artworks have been collected by the National Museum of the American Indian, Smithsonian Institution, the Heard Museum in Phoenix, Arizona, and The Museum of Contemporary Native Art in Santa Fe. The Kamloops Art Gallery was the first art museum to take notice of NoiseCat and therefore houses several important early NoiseCat pieces. NoiseCat artworks reside in major private collections in Philadelphia, New York, Boston, Melbourne, Vancouver, and elsewhere. His first "Best of Show" award came from the Indian Art Northwest Native Art Market, Portland OR, in 1998. He won the same award at the Autry Museum in Los Angeles in 2008 and the Best of Show at the Heard Museum Guild Native Art Market, 2010.
NoiseCat Studios/House of Swasulayas is a professional sculpture studio located in Shelton, Washington. The studio specializes in monumental art pieces for corporate, private and tribal clients.
Dyani White Hawk
Dyani White Hawk currently resides in Shakopee, Minnesota. She is Sicangu Lakota, an enrolled member of the Rosebud Sioux Tribe. White Hawk earned a MFA in 2011 from the University of Wisconsin-Madison and BFA in 2008 from the Institute of American Indian Arts in Santa Fe, New Mexico. From 2011-2015 she served as Gallery Director and Curator of the All My Relations Gallery in Minneapolis, Minnesota. In March 2015, White Hawk transitioned into a full-time studio practice.
White Hawk has been exhibited throughout the U.S. as well as Italy and Russia. She is a recipient of the 2014 Joan Mitchell Foundation Painters and Sculptors Grant, 2013/14 McKnight Visual Artist Fellowship, and 2012 Southwestern Association of Indian Arts Discovery Fellowship.  White Hawk is an award-winning artist earning Best of Division and first place prizes at the 2013 and 2012 Santa Fe Indian Art Market and Best of Classification at the Santa Fe Indian Art Market in 2011. She has participated in cultural arts residency exchanges in South Africa, Botswana, and Australia.
Her work is included in the collections of the Smithsonian National Museum of the American Indian, Tweed Museum of Art, Akta Lakota Museum, the University of Wisconsin-Madison's Wisconsin Union Art Collection and the Robert Penn Collection of Contemporary Northern Plains Indian Art of the University of South Dakota, as well as many organizational and private collections. She is represented by Shiprock Santa Fe and the Bockley Gallery in Minneapolis.
August 28–September 25, 2015
Glenda Mckay
Glenda Mckay (Ingalik-Athabascan), from the Cook Inlet region, plays a major role in the making of her traditional art and dolls using indigenous materials such as ivory, bone, feathers, moose, deer, walrus, whale baleen, and sealskin—adorned with intricate sewing, and beading. The youngest of four, McKay was born in Alaska in 1958. At five years old, her grandmother, mother and aunts taught her how to forage for food: hunting, snaring rabbits, birds, and other small animals;  along with digging roots, greens, and picking berries in season. Her family made the tools, snares, fishnets, and hooks from what they found. They brain-tanned and smoked the hides and fish skins to make warm clothing.
McKay continues to do things the old way. She uses her grandmother's mukluk pattern, and the intricate stitches she learned from her mother are put to use in each doll she makes. In 2001, McKay and her husband moved from the city. For several years they made their living with carvings, beadwork, birch baskets, and spirit masks.
In 2006, Glenda McKay was invited to the Heard Museum Indian Market, where she won her first Ribbon. Her work has been exhibited in the Floral Journey exhibition at Autry National Center Museum in Los Angeles and the Burke Museum in Seattle. McKay has also received fellowships from Cook Inlet Tribal Council in Anchorage, Alaska, and the School for Advanced Research in Santa Fe.
Jonathan Loretto
Jonathan Loretto (Cochiti), born in Santa Fe, New Mexico, is a descendant of Walatowa through his father and Ko'tyit through his mother. Raised on and off Native reservations, his practice in the arts started at a young age, helping his siblings with their ongoing art projects, such as beading, jewelry, and sculpture. Most of that time learning was focused on getting ready for art shows, gallery openings, and pow-wows.
His jewelry skills were passed down by his brother Philip Loretto, who in his own right is an accomplished jeweler with work in the Lourve, Paris. As a jeweler, Jonathan has worked for well-established companies such as Fairchild's & Co., Nancy Brown, Marc Howard Goldsmith, and Bagley and Hotchkiss—and he also worked on Ralph Lauren's concho belt collection. While largely self-taught as a claywork artist, Jonathan was inspired by his mother Snowflake Flower's storytellers and figurines to create a new form of storytellers—kinetic clay bobbleheads.
Through his life's journey, he has gone to school at the Institute of American Indian Arts for photography and the Southwestern Indian Polytechnical Institute for cooking. He has won a number of ribbons at the annual Santa Fe Indian Market, and he has been an artist fellow and artist-in-residence at the School for Advanced Research, the Wheelwright Museum, and the Vermont Studio Center. Most of his work has been sold through the Case Trading Post at the Wheelwright Museum, and he now shows at True West Gallery in downtown Santa Fe. He has also taught jewelry design and inlay at Hui No' Eau Visual Arts Center in Makawao in Mani, Hawaii.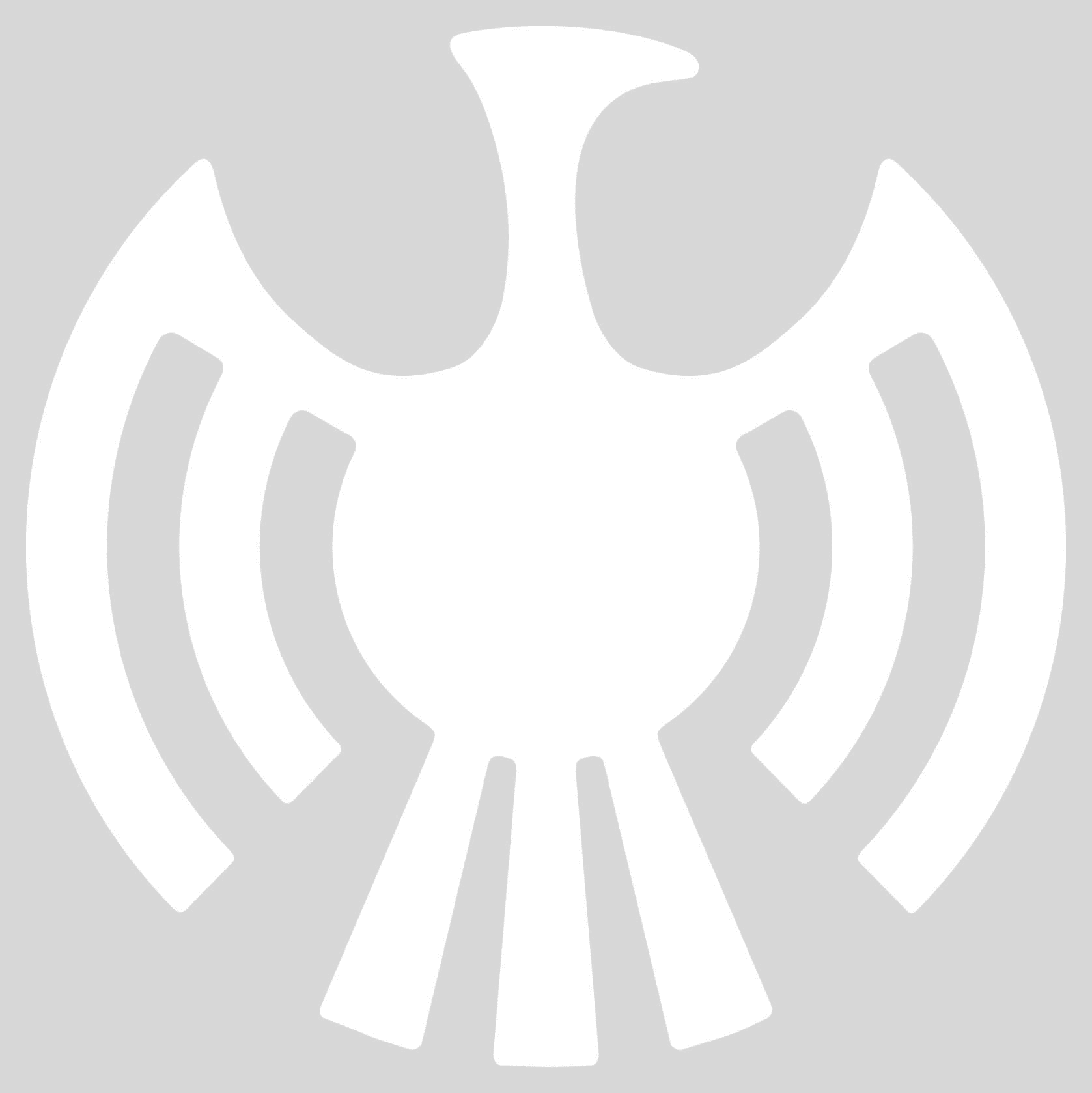 Erin Cooper
Administrative Assistant
Artist-in-Residence Program
P (505) 424-5713
E erin.cooper@iaia.edu