2017 Social Engagement Art Residency Shorts
Wed, February 15, 2017

–

Fri, June 30, 2017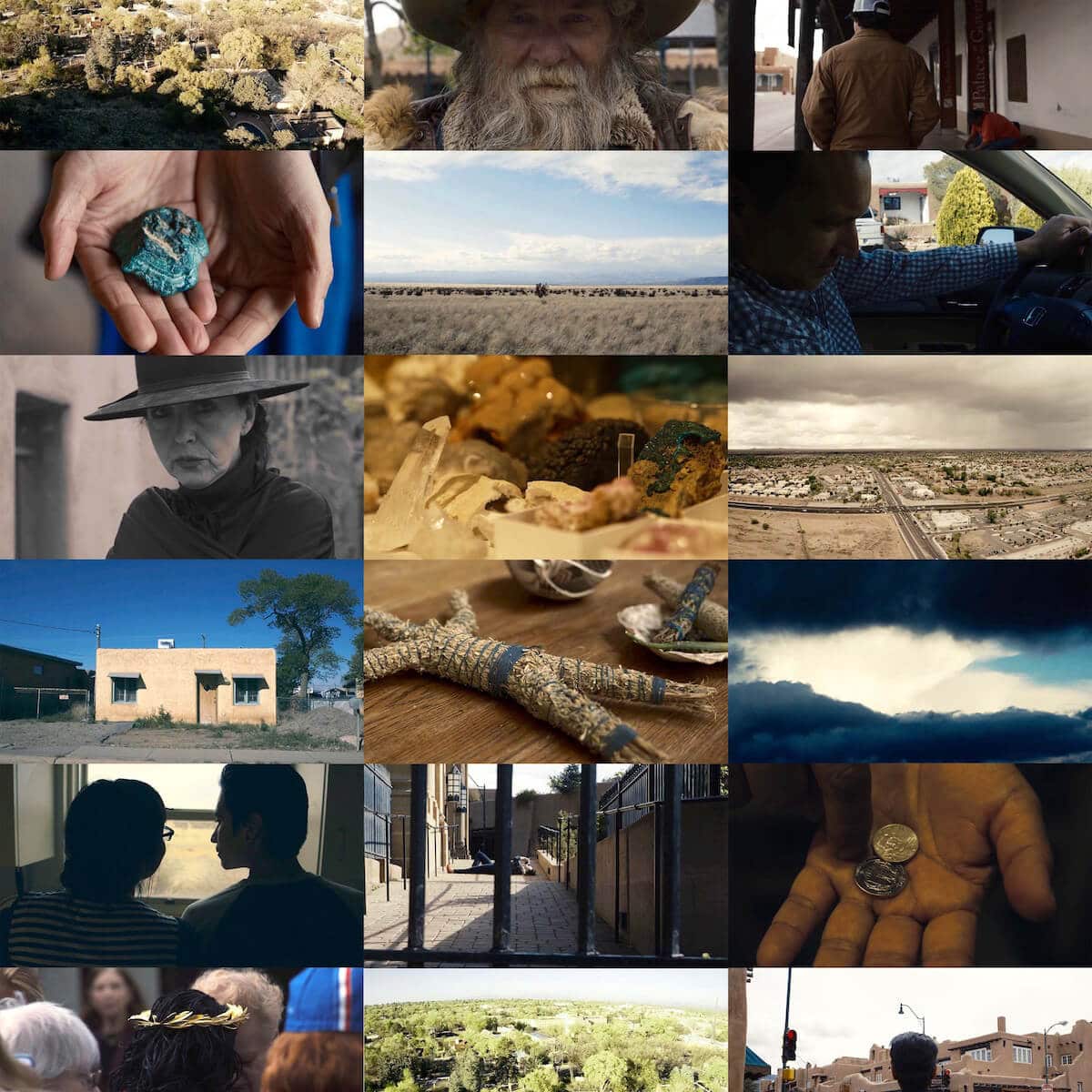 IAIA Museum of Contemporary Native Arts (MoCNA) created a 10-day Social Engagement Art residency program which offers four Native artists a year an opportunity to create socially engaged art. The museum serves as a catalyst for artists to generate community dialogue and dynamic experiences. The MoCNA Social Engagement Residency realizes socially engaged art projects that celebrate and engage the vibrant community that IAIA, MoCNA, and Santa Fe offers. The museum looks to enable contemporary Native artists to negotiate and position community-driven Indigenous narratives within the public sphere. These films (daily showings, 30 minutes in length) offer glimpses into the art practice of eight of the fifteen Native artists who have been involved in the program. James Lujan (Taos Pueblo), Department Chair of Cinematic Arts and Technology at IAIA produced and directed the series. The program also includes, Knowing You, Santa Fe a film project by Steven J. Yazzie created during his residency.
The residency was sponsored from 2014–2017 by the Smithsonian Institution, National Museum of the American Indian's Artist Leadership Program for Museums and Cultural Institutions, the IAIA Museum of Contemporary Native Arts (MoCNA) Social Engagement Arts Residents include:
Sherwin Bitsui (Navajo), Merritt Johnson (Mohawk and Blackfoot heritage), Jamie Issac, Niki Little, Jenny R. Western, Kerry Lynn- Reeves (Garden Hill First Nation, Sagkeeng First Nation, Brothertown Indian Nation/Oneida/Stockbridge-Munsee), Rosy Simas (Seneca Nation), Nathan Young (Pawnee, Delaware and Kiowa), Steven J. Yazzie (Navajo/Laguna Pueblo), Laura Ortman (White Mountain Apache), Eliza Naranjo Morse (Santa Clara Pueblo), Heidi K. Brandow (Dine and Native Hawaiian) Blackhorse Lowe (Navajo), Jacob Meders (Mechoopda Indian Tribe of Chico Rancheria), Rose Simpson (Santa Clara Pueblo).