2023 MoCNA Fall Harvest
Mon, October 2, 1:00 pm

–

3:00 pm
Event Navigation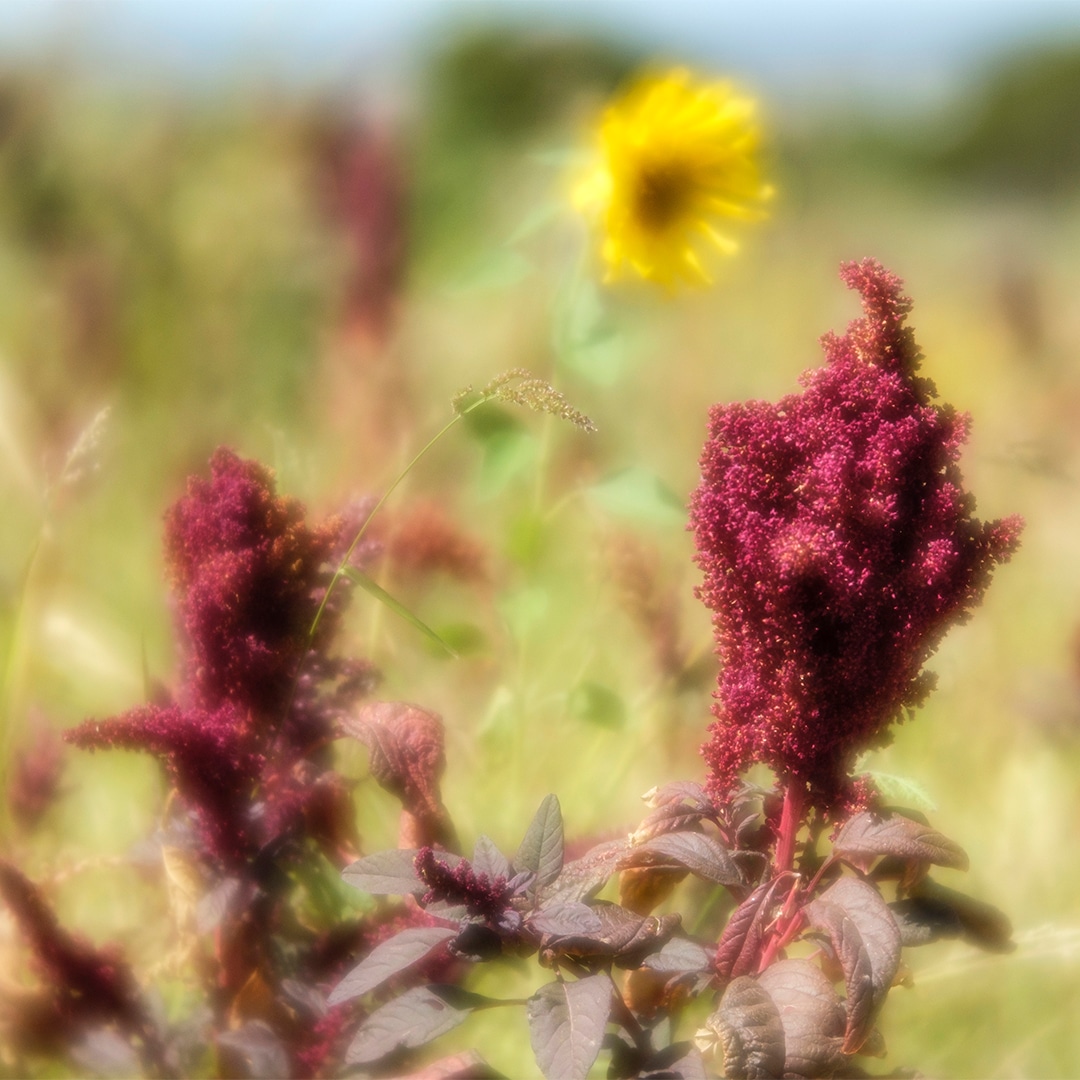 Join us on Monday, October 2, as Teresa Quintana (Kiowa), IAIA Land-Grant Program Associate, demonstrates and discusses amaranth harvesting and talks about the importance of amaranth and the other vegetables and herbs that Land-Grant planted in the spring at the IAIA Museum of Contemporary Native Arts (MoCNA). Ehren Kee Natay (Diné and Kewa Pueblo), who painted the mural Three Sisters in MoCNA's Allan Houser Art Park, will discuss how growing and harvesting plants has inspired his artwork.
For questions regarding the event, please contact Teresa Quintana (Kiowa), Land-Grant Program Associate, at teresa.quintana@iaia.edu or (505) 424-5767, or Wayne Nez Gaussoin (Diné, Picuris Pueblo, and French Descent), Museum Educator, at wgaussoin@iaia.edu or (505) 428-5907.
The IAIA Museum of Contemporary Native Arts (MoCNA) is located in Downtown Santa Fe at 108 Cathedral Place, Santa Fe, NM 87501.
About IAIA Land-Grant
Congressionally chartered in 1962 and declared a Land-Grant University in 1994, the Institute of American Indian Arts (IAIA) is a Tribal College with a mission "to empower creativity and leadership in Indigenous arts and cultures through higher education, lifelong learning, and community engagement."
Through this mission, the IAIA Land-Grant Programs focus on promoting healthy Native communities by providing agriculture education to the 22 Indigenous communities in New Mexico, as well as to Indigenous communities across the country, through culturally-accepted outreach education programs. Through the IAIA Land-Grant outreach, community members are able to gain the skills and knowledge to successfully achieve their agricultural endeavors, ensure food security through sustainable practices, and enhance their health and wellness—becoming contributing and thriving members of their communities.