The Abundant North: Alaska Native Films of Influence
Mon, January 8, 2018

–

Sun, June 3, 2018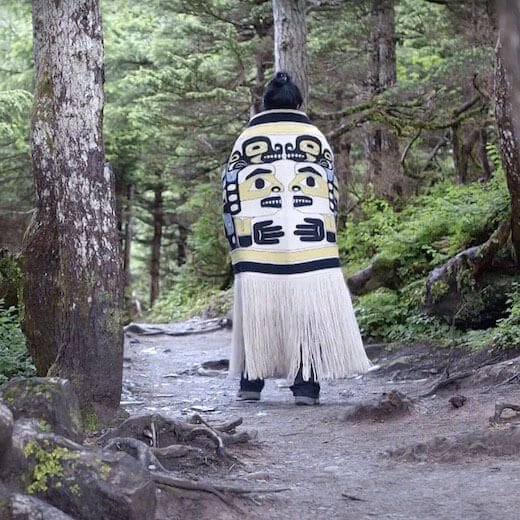 Runtime is 69 minutes
The IAIA Museum of Contemporary Native Arts (MoCNA) is please to collaborate with the University of Alaska Fairbanks (UAF) in the presentation of films that reflect both home-grown cinematic influences in Alaskan film and works generated by UAF students and alumni. This series was curated by Maya Salganek, Associate Professor, Film and Performing Arts, Department of Theatre and Film at the University of Alaska Fairbanks.
UAF hosts the first film production degree program in Alaska with an emphasis on creative, narrative, and documentary production. Projects co-produced at UAF have been screened at Sundance Film Festival, ImagiNative Film and Media Festival, and broadcast nationally on PBS. The program aims to promote work that reflects people, stories, places, and unique viewpoints specific to our community. Alaskan film is infused with the voices of history and cultural knowledge, and embedded in the geographic wonder of the abundant North. Alaska Film and Performing Arts students are encouraged to make films that are self-reflective of their communities and Alaska, including the diversity of language, cultural complexities, strong traditions of Northern peoples, and the wealth of the Alaskan landscape and those that choose to live within it. The UAF Film and Performing Arts program has continued to develop partnerships which serve to bridge the needs of today's Alaskan Native students and those studying in Alaska with the future of digital storytelling. These films help to define the Alaskan cinematic language.
Tsu Heidei Shugaxtutaan Parts I and II (2006)
Nicholas Galanin (Tlingit/Unangaxˆ), Director, 9:00 minutes
Tsu Héidei Shugaxtutaan translates to "we will again open this container of wisdom that has been left in our care." The work is named for the song being danced in by the non-Tlingit dancer. Galanin suggests opening containers of wisdom to create connection between generations as contribution to living culture.
Powwow Dreams (2006)
Princess Lucaj Johnson (Neets'aii Gwich'in), Writer and Director, 9:00 minutes
Old sibling rivalries and resentments are stirred up among a traveling drum group of four sisters when one of the sisters decides to quit.
Yugumalleq/Shades of Life (2014)
Kavelina Torres (Yup'ik/Iñupiaq/Athabascan), Writer and Director, 12:00 minutes
Ghost story—Alaska Native style. In the process of looking for a ghost, children are led by it to its resting spot.
Anna Brown Ehlers: Chilkat Weaver (2017)
University of Alaska Fairbanks student-produced film under the direction of Maya Salganek, Associate Professor, Film and Performing Arts, University of Alaska Fairbanks, 5:00 minutes
Produced for the National Endowment for the Arts by the University of Alaska Fairbanks as a showcase of National Endowment for the Arts 2017 Heritage Fellow, Anna Brown Ehlers.
The Last Walk (2017)
Anna Hoover (Norwegian/Unangax), Writer and Director, 14:00 minutes
Filmed in the village of Naknek, Alaska, and addresses Bristol Bay community experiences of the salmon fishery, travel by bush plane, substance abuse, and mental health issues.
AKU-MATU: Ancestor from the Future (2016)
Michael Walsh, 5:50 minutes
A repetitive non-linear Pop infused performative portrait of Allison Warden, aka AKU-MATU (Iñupiaq). Created by screen-printing directly onto strips of 35mm clear leader.
Feels Good (2016)
Andrew Okpeaha Maclean (Iñupiaq), Writer and Director, 15:00 minutes
Sometimes the best day of your life is the worst day of your life. Set under the midnight sun of an Alaskan summer, Feels Good is one day in the life of Kelvin, a young Tlingit man living in the big city of Fairbanks, AK.