Daniel McCoy Jr.: Experimental exPRESSion
Tue, September 1, 2020

–

Sun, February 27, 2022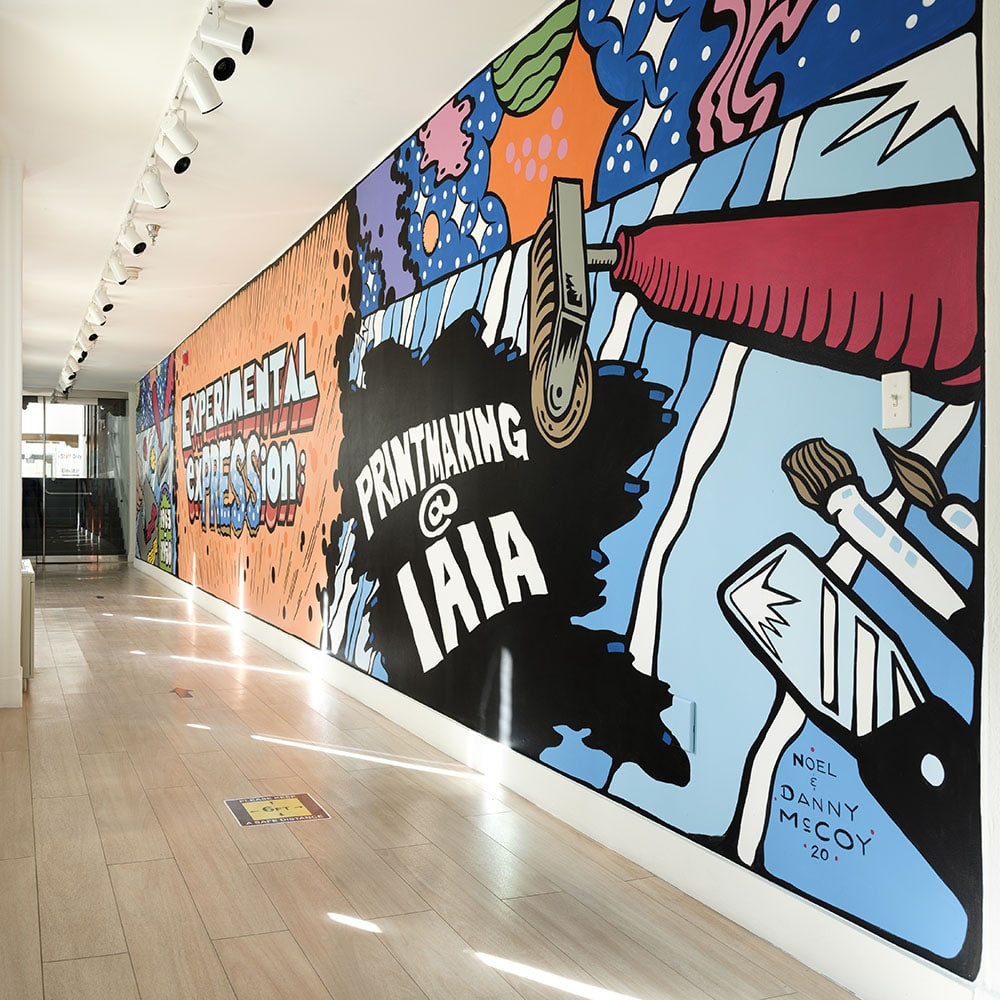 Daniel McCoy Jr.'s (Muscogee Creek/Citizen Band Potawatomi) '17 mural outside the Kieve Family Gallery is part of the Experimental exPRESSion: Printmaking at IAIA, 1963–1980 exhibition.
McCoy who also created printmaking illustrations for the exhibition design and didactics. "The mural is influenced by powwow regalia colors, films, and comics from the late sixties and seventies. I tried to imagine what the IAIA students would have liked during this time (1963–1980). My son Noel and I first drew black and white illustrations in ink then roughly based the mural on these illustrations."
About Experimental exPRESSion
Experimental exPRESSion: Printmaking at IAIA, 1963–1980 features fifty-one recently-acquired works on paper from the Tubis Print Collection, donated by the Nina Tubis Wooderson Trust. Notable artists in the exhibition include Peggy Deam (Suquamish), Mary Gay Osceola (Seminole), and Sandy Fife (Muskogee Creek), among other IAIA Alumni. The exhibition will be on display for two-years and closes July 2021.
"This exhibition celebrates the experimentation of IAIA students during the first two decades of the Contemporary Native Art Movement. The variety of works on paper on exhibit is a testament to the progressive arts education program in graphic arts," stated IAIA archivist and exhibit co-curator Ryan S. Flahive.
Gallery