Ehren Kee Natay—Mural Discussion
Sat, August 19, 1:30 pm

–

2:30 pm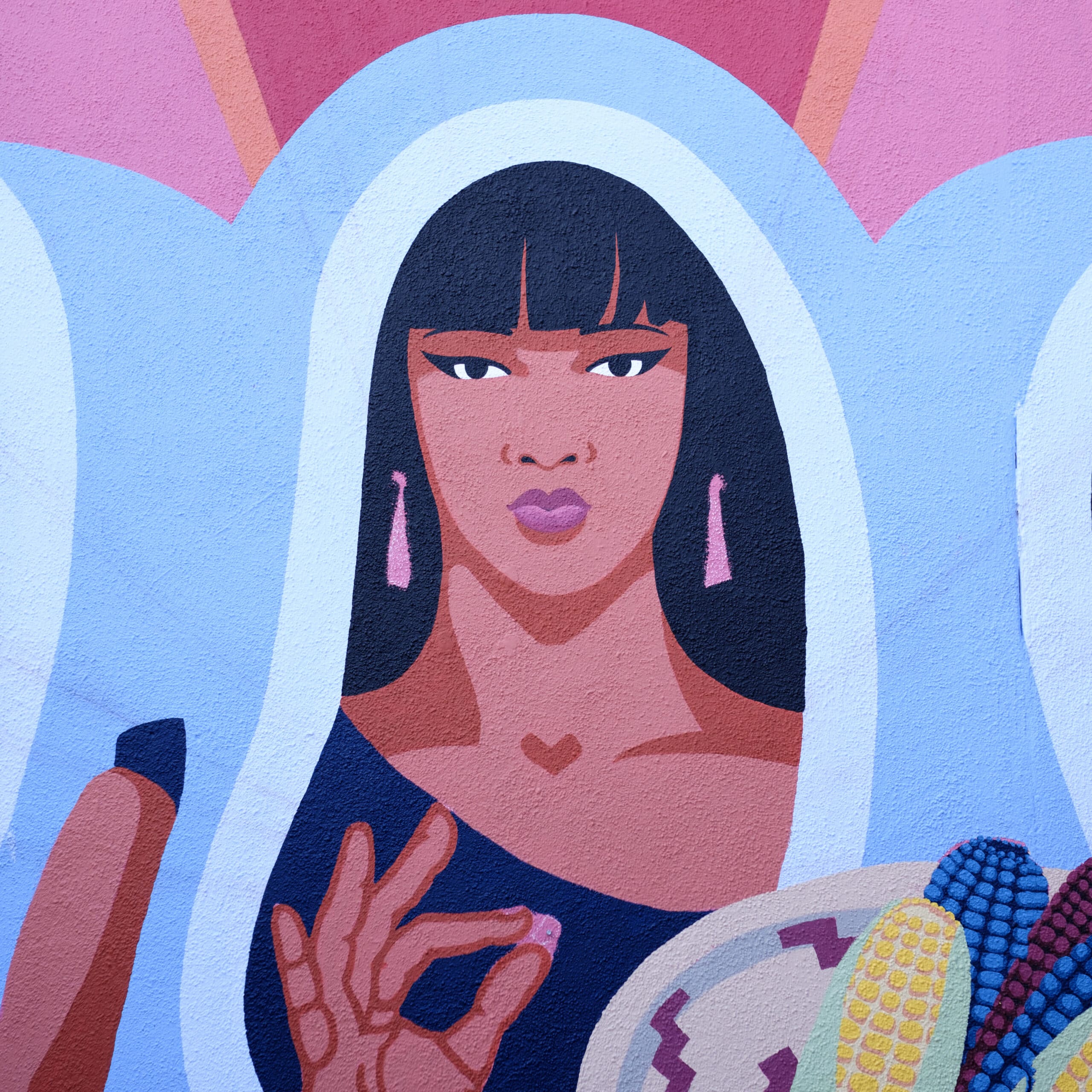 Please join us for a discussion with Ehren Kee Natay (Kewa Pueblo and Diné) about his mural, completed in the Allan Houser Art Park at the IAIA Museum of Contemporary Native Arts (MoCNA). The subject matter Natay has chosen to paint is about the Three Sisters. This representation is a correlation to sustainability of life through corn, beans, and squash, which have always been vital nutritional sustenance to Indigenous peoples, especially here in the Southwest. These three planted together in a shared space protect and nourish each other as they grow. Natay's visual interpretation is a stunning perspective that will be on view for all to see.
Natay is an accomplished multi-media artist, silversmith, percussionist, potter, actor, and muralist. Natay has been shown nationally and internationally. His current work further infuses his musical craft with visual aesthetics via live performance. He continues to affect the youth as an arts educator in New Mexico public schools alongside Native American communities across the nation.
For more information about IAIA Museum of Contemporary Native Arts events, please contact Wayne Gaussoin (Diné, Picuris Pueblo, and French descent), Museum Educator, at wgaussoin@iaia.edu or (505) 428-5907.