Matrilineal: A Fife Family Discussion
Sat, August 20, 2022, 9:00 am

–

10:00 am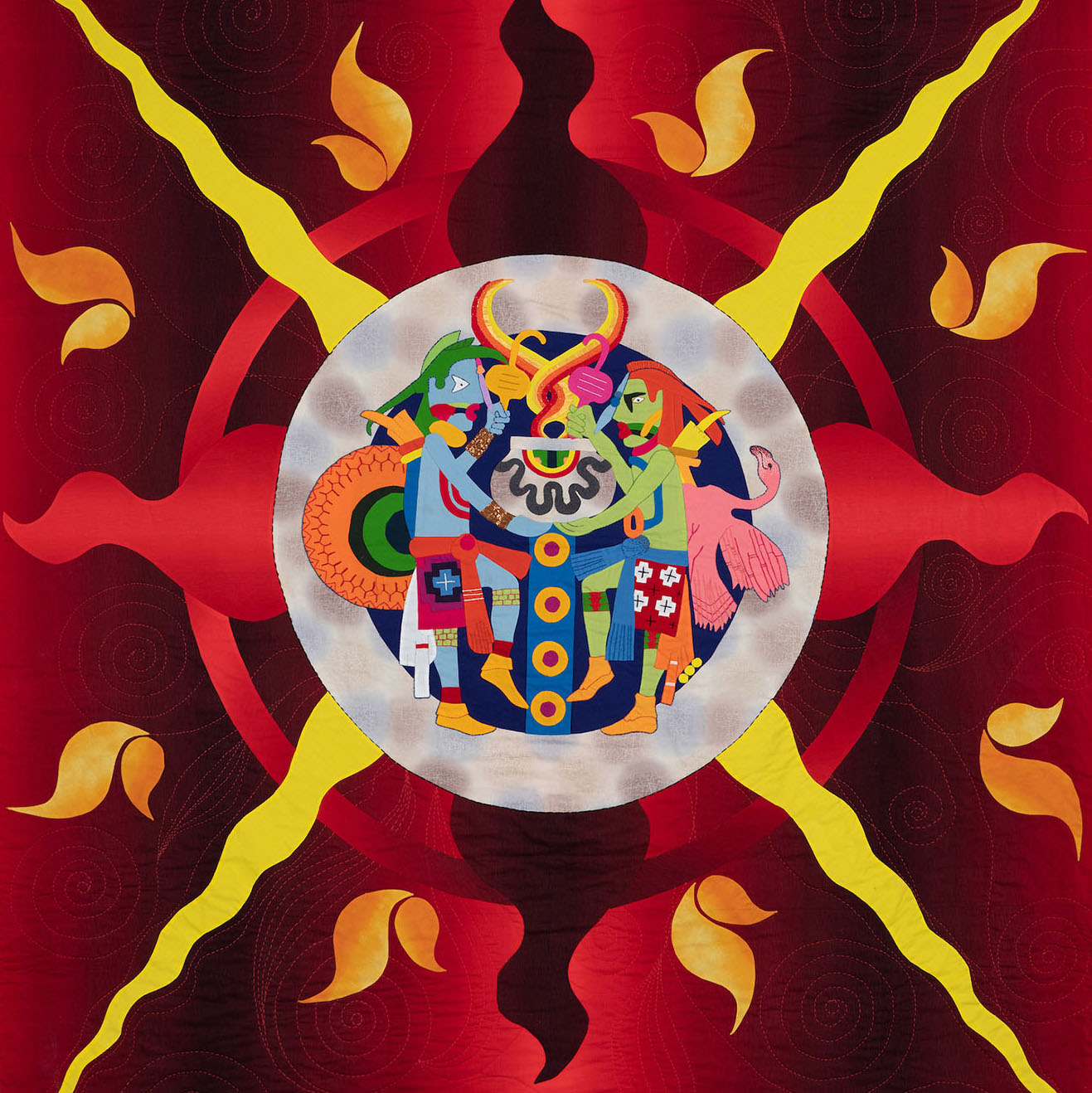 Join the IAIA Museum of Contemporary Native Arts (MoCNA) for a panel discussion with Matrilineal: Legacies of Our Mothers guest curator Laura Clark (Mvskoke Creek Nation) and artists from the exhibition on Saturday, August 20, from 9–10 am (MDT).
About Matrilineal: Legacies of Our Mothers
Matrilineal: Legacies of Our Mothers presents the art of three generations of Mvskoke (Creek) mothers and daughters. The Fife family of artists work individually in various styles and media, including shell carving, painting, and sculptural textile work, and they collaborate as fashion designers. Founded in 1976, The Fife Collection incorporates Southeastern Indigenous motifs in an innovative clothing line.
While profoundly engaged with Indigenous cultural knowledge, the Fife family emphasizes the importance of formal education and has many ties to Santa Fe and IAIA. The late Carmen Griffin Fife, mother and grandmother of the exhibition's artists, graduated from Chilocco Indian Agricultural School in Oklahoma in 1934, then completed the arts and crafts teacher training program at Santa Fe Indian School. As a high school student, Carmen's eldest daughter, Jimmie Carole Fife, participated in the 1961 Southwestern Indian Art Project at the University of Arizona, the success of which, in part, inspired the foundation of IAIA the following year. Three of the artists—Carmen's daughters Phyllis Fife (1969) and Sandy Fife Wilson (1973), as well as Phyllis' daughter Shelley Patrick (2020)—are graduates of IAIA. Jimmie Carole's daughter, designer Maya Stewart, graduated from the London College of Fashion.
This exhibition honors the legacy of Mvskoke (Creek) matrilineal traditions, both culturally and artistically. More than 50 artworks from across multiple decades are featured in this exhibit, including new works expressing the ongoing practice of these accomplished women.
For more information, please contact IAIA Museum of Contemporary Native Arts (MoCNA) Chief Curator Manuela Well-Off-Man at manuela.well-off-man@iaia.edu.