Rick Rivet: Journeys, Mounds and the Metaphysical—Opening Reception
Fri, February 10, 5:00 pm

–

7:00 pm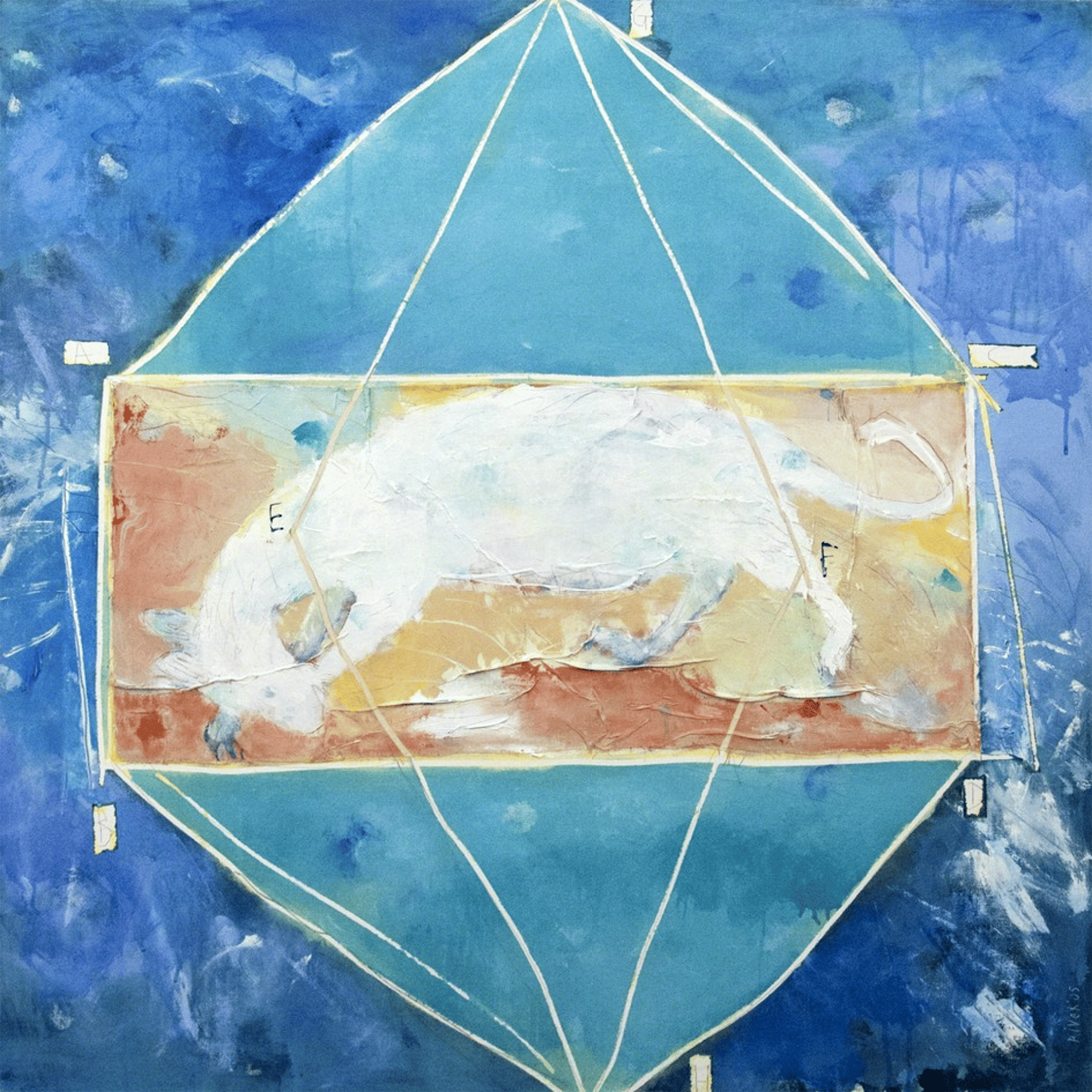 Please join us for the opening reception on Friday, February 10, 5–7 pm, to celebrate our newest exhibition at the IAIA Museum of Contemporary Native Arts (MoCNA).
Rick Rivet: Journeys, Mounds and the Metaphysical includes more than twenty of Rick Rivet's (Sahtu-Métis) most iconic artworks from the past 30 years. Born in Aklavik, Northwest Territories in the Canadian Arctic, and growing up in a Metis family of mixed Indigenous and European descent, Rivet's acrylic and mixed-media paintings are influenced by ancient shamanic and spiritual traditions and modern and contemporary Western art movements. Describing his work as "intuitive, expressionistic, and individualistic," Rivet combines and reinterprets the iconography of various Indigenous peoples through a "process of integration and actualization of conscious and unconscious experiences."
Organized by themes, the exhibition features work from his Beothuk Mound, String Game, Above the Beach, Franklin Expedition, Northwest Passage, and Landscape Flux series. Each series results from the exploration of Indigenous cultural traditions, and some comment on important issues and historic trauma. For example, Beothuk Mound, a series Rivet began in the mid-1990s, addresses the genocide of the Indigenous Beothuk people who inhabited present-day Newfoundland. These abstract compositions resemble cross-sections of burial mounds containing funerary offerings, alluding to the objectification of the Beothuk and their burial practices. In his String Game series, Rivet explores linear figures created during string games played globally in Indigenous cultures. The paintings also address associated Inuit beliefs and oral storytelling traditions.
Scholarly essays analyzing Rivet's themes and contributions to contemporary Indigenous art are forthcoming in a publication that will be available on our website.
For more information, please contact IAIA Museum of Contemporary Native Arts (MoCNA) Chief Curator Manuela Well-Off-Man at manuela.well-off-man@iaia.edu.