The Art of Jean LaMarr—Panel Conversation with Artist Jean LaMarr and Guest Curator Ann Wolfe
Sat, August 19, 9:15 am

–

10:15 am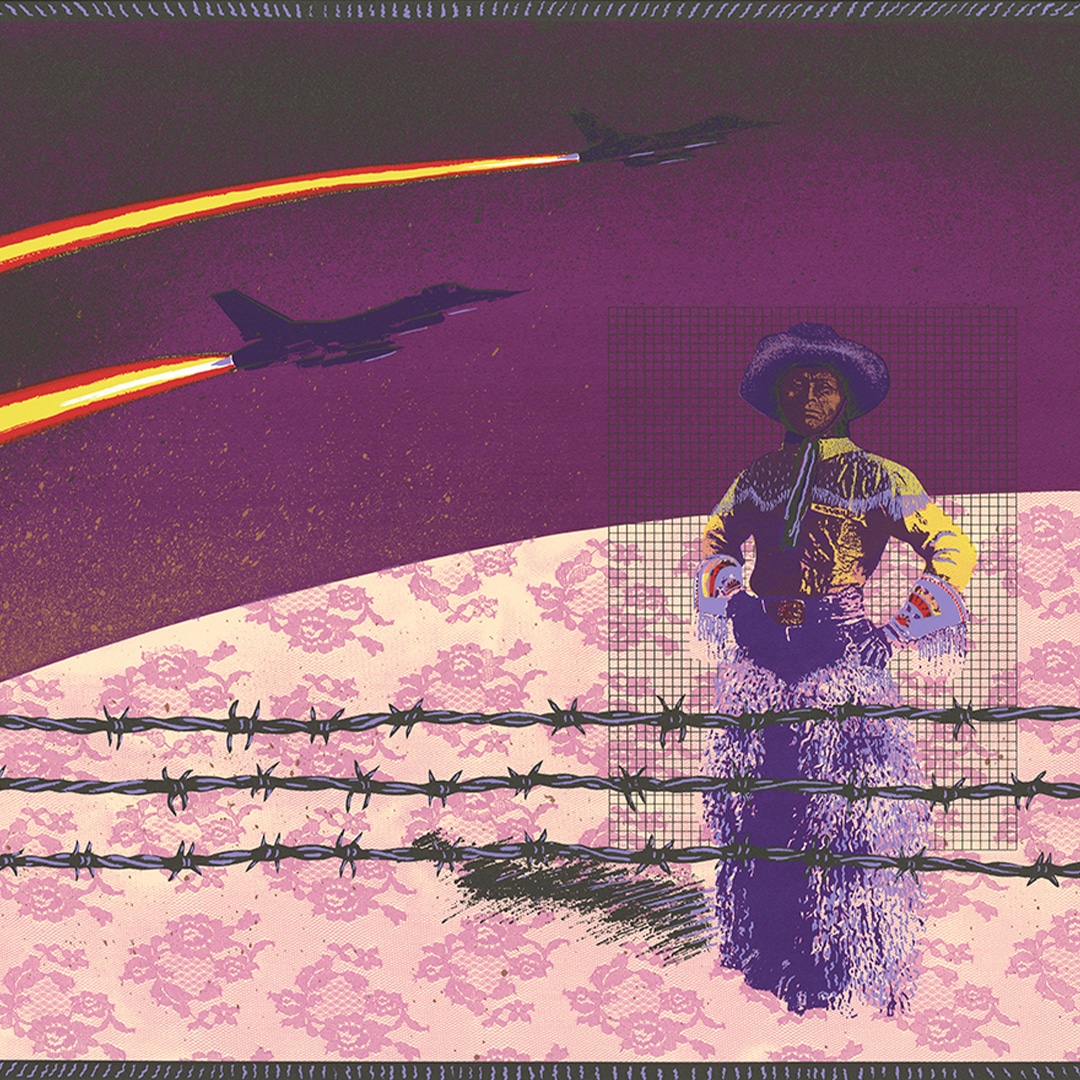 Please join us for a panel conversation featuring contemporary Native activist-artist Jean LaMarr and Nevada Art Museum Associate Director and Chief Curator, Ann Wolfe at the IAIA Museum of Contemporary Native Arts (MoCNA). Together, they will delve into LaMarr's artistic practices, inspirations, and the powerful messages behind her work.
Jean LaMarr's colorful and seductive yet hard-hitting satirical artworks challenging long-held cultural stereotypes and preconceptions about Native American people and cultures will be on view at MoCNA from August 18, 2023, through January 7, 2024, with a public opening reception on Friday, August 18, 5­–7 pm. The Art of Jean LaMarr, organized by the Nevada Museum of Art (NMA), features more than 60 artworks including paintings, prints, and sculptures spanning from the 1970s to the present. Jean LaMarr (Susanville Indian Rancheria), an internationally recognized artist, educator, and Native American advocate with ancestral ties to Pyramid Lake, Nevada, and Susanville, California, sparks powerful and important conversations about racist imagery, representations of Native women, legacies of colonization, and environmental justice.
For more information about IAIA Museum of Contemporary Native Arts events, please contact Wayne Gaussoin (Diné, Picuris Pueblo, and French descent), Museum Educator, at wgaussoin@iaia.edu or (505) 428-5907.