Without Boundaries: Visual Conversations
Fri, February 16, 2018

–

Sun, July 29, 2018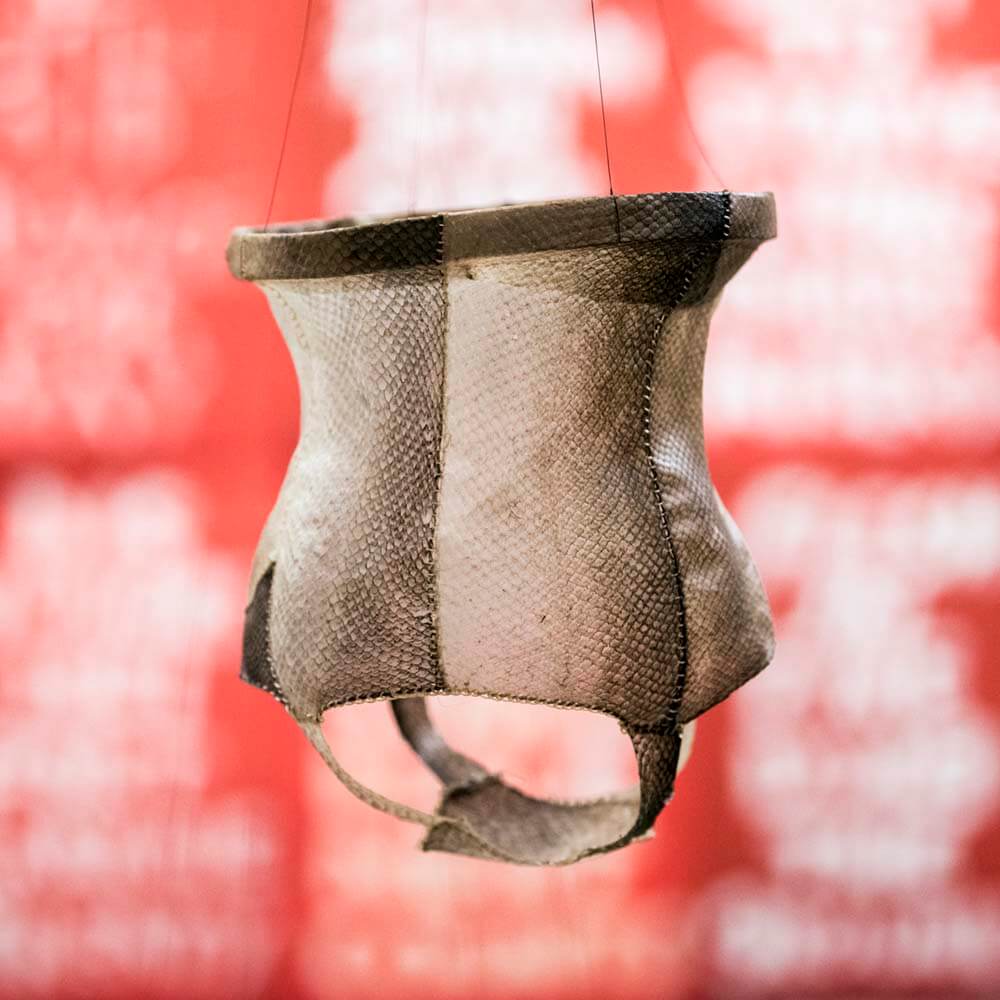 Without Boundaries is an exhibition that grew out of a series of Curated Conversations led by guest curator and artist Sonya Kelliher-Combs at the Anchorage Museum, Anchorage, Alaska. The exhibition features Indigenous leaders in the arts and the work of contemporary artists whose work encourages social action. The artworks explore issues from decolonization to climate change. Kelliher-Combs has brought together artists from North America and Greenland to create a shared visual narrative and a shared conversation about ideas and issues that separate and bind.
Among the artists are Barry Pottle (Inuit), Charlene Teters (Spokane), Edgar Heap of Birds (Southern Cheyenne), James Luna (Payómkawichum/Luiseño), Ipi (Diegueño/Mexican-American), Larry McNeil (Tlingit/Nisga'a), Jessie Kleeman (Inuit/Greenland), Nicholas Galanin (Tlingit/Unangax), Shan Goshorn (Eastern Band Cherokee), 
Da-ka-xeen Mehner (Tlingit/N'ishga), and Emily Johnson (Yup'ik).