2023 IAIA Alumni Council Election
The Alumni Council is the principal representative of IAIA alum and the primary forum for exchanging alum sentiment. The Council consists of seven members who will serve for a three-year term. The Council meets one time each month, with Councilors attending by conference call.
Eligibility to vote: To be eligible, you must hold a degree from IAIA (a high school diploma, AA, AFA, BA, BFA, or MFA).
The Alumni Council election will be held from February 6–15, 2023. Three council positions need to be filled. Please review each candidate's biography and candidate statements.
Undrell Person (Choctaw Nation of Oklahoma), BFA '07
Alberta Nells (Navajo), BFA '16
Amber Morning Star Byars (Choctaw Nation of Oklahoma), BFA '18
Bryson Meyers (Chippewa Cree), BFA '21
Natasha Martinez (Diné and Chiricahua Apache), BFA '15
Chelsea Bighorn (Fort Peck Assiniboine and Sioux), BFA '21
Vivian Carroll (Cherokee Nation), BFA '18 & MFA '20
Important Note: The candidate statements are published as they were received—their words, their voice. They are listed in the order their nominations were received.
Undrell Person (Choctaw Nation of Oklahoma)
BFA '07
Biography
As a student at IAIA I served as both a class representative and government officer. After graduating, I joined IAIA as a student recruiter and spent the better part of a decade traveling the country recruiting future Thunder Birds. In 2014 I joined Teach For America and worked to find passionate college graduates to teach in underserved communities. In 2017 I earned my MS in Public Leadership from the University of North Texas and soon after joined a small mental health agency where I oversaw the administration of a person-centered recovery program. Starting January 2023 I will begin my first year as a working board member for the nonprofit, Peace & Conciliation Project (Dallas, TX). Currently I work as an Academic Advisor for Dallas College.
Candidate Statement
If elected to the IAIA Alumni Council I will work to the best of my ability to enact the will of the IAIA Alumni community, be a trustful steward of council resources, and ensure future IAIA alum will inherit a council better than the one that I inherited.
Alberta Nells (Navajo)
BFA '16
Biography
Alberta Nells (Navajo) graduated in 2016 from the Institute of American Indian Arts with a BFA in Indigenous Liberal Studies. Alberta has served as the ASG Secretary, American Indian College Fund Ambassador and the 2015-2016 Student Ambassador. She is currently working at STAR Charter School in Flagstaff, Arizona as an Art, Service Learning, and Social Studies instructor.
Candidate Statement
Ya'at'eeh! Shi ei Alberta Nells yinishye. Naakai Dine'e nishli, Ashihii bashishchiin, Chishi da shicheii, doo Bit'ahnii da shinali. Tse'dil'do'iidi iyisii nasha ndi Kinlanidi kehosht'ii. STAR Charter School naashni. Ba'olta'ii nishli. Ako'teigo ei asdzaani nishli.
Greetings! I am Alberta Nells. I am of the Hispanic Wondering People Clan and born for Salt clan. My maternal grandfather is Chiricahua Apache and my paternal grandfather is Folding Arms Clan. I'm originally from Hard Rock, Arizona but reside in Flagstaff, Arizona. I'm an instructor at STAR Charter School in Flagstaff, Arizona.
I'd like to thank you all for this opportunity to represent the IAIA Alumni community as a potential candidate. I have always been passionate about IAIA and tribal colleges and universities. I owe so much appreciation to how IAIA has built a foundation in both my personal and professional life. I want to continue to promote and assist the institution that has contributed many blessings in my life. Ahe'hee, thank you.
Amber Morning Star Byars (Choctaw Nation of Oklahoma)
BFA '18
Biography
A member of the Choctaw Nation of Oklahoma, Amber Morning Star Byars is an artist, advocate, Indigenous rights activist, and writer born in Santa Fe, New Mexico. Amber graduated from the Institute of American Indian Arts in 2018 with a BA in Indigenous Liberal Studies and an AFA in Studio Arts. Amber then went on to graduate from the University of Arizona James E. Rogers College of Law in 2022. Amber is currently working as a limited practitioner at the Law Office of the Public Defender in Albuquerque, New Mexico and one day hopes to enter the arena of public policymaking with goals of protecting land, water, culture, and people.
Candidate Statement
Halito, chim achukma vm akana (traditional greetings in Choctaw). My name is Amber Morning Star Byars, I am an enrolled member of the Choctaw Nation of Oklahoma, and I am proud to apply for a position on the IAIA alumni council. IAIA has been a staple in my life for as long as I can remember because my parents met as students at IAIA in the mid-80s. I won't detail all the lighthearted teasing I have endured over the years by being called a "dorm baby," but I will assert that the IAIA community has helped raise and support me since the day I was born. I am a true thunderbird.
During my years at IAIA as a student in both the Studio Arts and Indigenous Liberal Studies departments, I honed my skills in leadership, critical thinking, and artistry. I served as president of the Indigenous Liberal Studies Student Organization in 2017 and as an elected representative for the Associated Student Government during the same year. I am a qualified candidate for the alumni council because I am both an academic and an artist, and can adequately represent alumni from both the Studio Arts and ILS departments. If elected to the council, I would like to focus on creating public initiatives to call more awareness to the wonderful curricula that both the Studio Arts and ILS programs have to offer our students.
Yakoke (thank you) for your time and consideration.
Bryson Meyers (Chippewa Cree)
BFA '21
Biography
I am an enrolled member of two different reservations both in the U.S. and Canada, (Chippewa- Cree Tribe of Rocky Boy, MT and Atahkakoop Reservation, Saskatchewan). I grew up in Canada until 1994 and moved back to the United States, while in Canada I grew up with my grandmothers and great grandmother while attending one of the last residential schools in the early 90s. In the US, I grew up with my grandfather and mother where I learned the ways of ceremony and language. My education and my art are connected to my way of growing up, I utilize my Associate degrees and my Bachelors degree to educate those around me and where I am from.
Candidate Statement
I would like to bring the awareness of language and art to the council, I think this would be a great combination of ideas to evolve on. The two factors that I would bring to the table and share with other communities especially with other alumni would be 1). How to explain and show how contemporary art has always been a part of our people 2). How language is an art itself and show how it applies itself to the art that we create today. I think it is important to note that what we are lacking in our society of artists is that of the language, we speak of it but we don't utilize it enough in our art. In conclusion I am running for alumni council because ever since I have started with IAIA I have always wanted to help out in any way; I feel that the background I bring from my territory of the north can help others understand how the southern art world is no different than that of the north.
Natasha Martinez (Diné and Chiricahua Apache)
BFA '15
Biography
Natasha Martinez is Bit'ahnii (Folded Arms People), born for Tó dích'íi'nii (Bitter Water). Natasha is a Licensed Mental Health Counselor, specializing in Art therapy. She is working in her own Native community providing mental health services to her people. Natasha is also working part-time with the Institute of American Indian Arts as a mental health counselor. Natasha has recently obtained her Masters in Art Therapy/Counseling from Southwestern College (SWC) in Santa Fe, New Mexico. She has a Bachelor of Fine Arts emphasis in Digital arts, and Certificate in Business and Entrepreneurship from Institute of American Indian Arts (IAIA) in Santa Fe, New Mexico. Natasha is a part of the Alpha Chi Honor Society. Natasha incorporates her art into the self-healing process using a variety of materials and techniques that she has learned from IAIA and SWC. She incorporates the educational and spiritual teachings into the healing journey with her clients.
Candidate Statement
IAIA has been the foundation for exploring my art further and allowed me to express my identity. The IAIA community has welcomed me with open arms, provided a sense of safety, and has made me a proud second generational graduate of IAIA. I wish to help return the favor in voicing concerns and connections from the IAIA alumni community. The IAIA Alumni council will allow me to learn and experience the skills of leadership.
For a long time, I had always been a quiet and reserved person. I feel that it is time to help others, who need help advocating for, that is why I would like to be considered for the IAIA alumni council. I would like to look at other perspectives on offering different ways to communicate and reconnect with the alumni community through not only limiting to technology but culturally, as well. I feel that most of the alumni communicate through some form of art, whether it be storytelling, technology, curating, performance, drawing, painting, journaling, etc.
The important issue for me after graduating was finding strategies and resource for our career path and having accessibility to an outside art community with the surrounding areas.
Ahxéhee, 'Ixehe
Chelsea Bighorn (Fort Peck Assiniboine and Sioux)
BFA '21
Biography
Chelsea Bighorn was born and raised in Tempe, Arizona, and her tribal affiliations are the Fort Peck Assiniboine and Sioux tribes from Montana and the Shoshone-Paiute from Northern Nevada. Bighorn worked as an art instructor at the Boys and Girls Club of Greater Scottsdale on the Salt River Pima Maricopa Indian Community. In 2019, she moved to Santa Fe, New Mexico, to pursue painting at the Institute of American Indian Arts (IAIA). In the summer of 2021, she participated in an internship through Journey Home in Santa Fe where she worked with a local artist as their assistant, and was also an apprentice to Crystal Worl in Juneau, Alaska. Bighorn graduated from IAIA in 2021 with a Bachelor of Fine Arts in Studio Arts and will be attending the School of the Art Institute of Chicago in the fall for her Masters in Fiber and Material Studies.
Candidate Statement
In the role of IAIA Alumni Council member I would want to continue to build and be apart of this supportive community. During my time at IAIA in the midst of the pandemic I was really craving a supportive community and found one in the people that I met at IAIA. As a person who was apart of this great community as a student, and now as an alumn that is currently living in Chicago, I really understand the value that it afforded me. I found myself missing that connection once I moved to Chicago and am constantly reaching out to friends and other alumni as a source of support. I think there is great opportunity to grow our amazing community and I would love to be a person that helps do that.
Vivian Carroll (Cherokee Nation)
BS '18
Biography
Vivian Carroll (Cherokee Nation) received her BFA ('18) and MFA ('20) in Creative Writing focusing on poetry from the Institute of American Indian Arts. She minored in Performing Arts. During her student years, five of her works, poetry, memoir, and short story, were featured in Tribal College Journal. Her poetry also appears in YELLOW MEDICINE REVIEW, NEW LIMESTONE REVIEW, and Taos Poet Laureate Joshua Concha's upcoming film TAOS POETRY in MOTION. The Barrow Group (New York City), SOMOS (Taos), and Adobe Theater/Two Worlds-NM presented readings/performances of her short play, "Dust & Disobedience." As an actor, she appeared in Michael Begay's award-winning short film, "Lightning Boy," and in "Birthday Bunch" for Adobe Theater/Two Worlds-NM's "Native American Voices." Her debut poetry collection, TALKING LEAVES SCRAPBOOK, is set for publication in 2023 by Casa Urraca Press.
Candidate Statement
When I enrolled as a 67-year old non-traditional student at the Institute of American Indian Arts, a place where I finally felt I could become myself as a writer, I had retired from 23 years with Sacramento Superior Court, plus 20 prior years as a regional theatre costumer, including being a costume instructor for students at Ringling Brothers and Barnum & Bailey Combined Shows, Inc.'s Clown College.
I did not experience a fulfilled heart until IAIA welcomed me. Writing opportunities, elusive in the dominant society, continually presented themselves during my five years at IAIA. I attended Idyllwild Arts' Summer Program, Naropa University's Summer Writing Program, Writing By Writers' Boulder Generative Workshop. I served as Poetry Editor for "Chapter House," the MFA online journal. I mentored a younger writing student. A Washington D.C. trip included a symposium honoring poet/activist Suzan Shown Harjo plus US Poet Laureate Joy Harjo reading at the Library of Congress.
I am committed to giving back to IAIA's community by encouraging older students/alumni to continue reaching for goals that may seem elusive. We are a team; we can lift each other up.
Contact
For questions, please contact IAIA Institutional Advancement Associate Director Danielle Murzynsky-Obiekwe at d.murzynsky-obiekwe@iaia.edu or (505) 428-5931.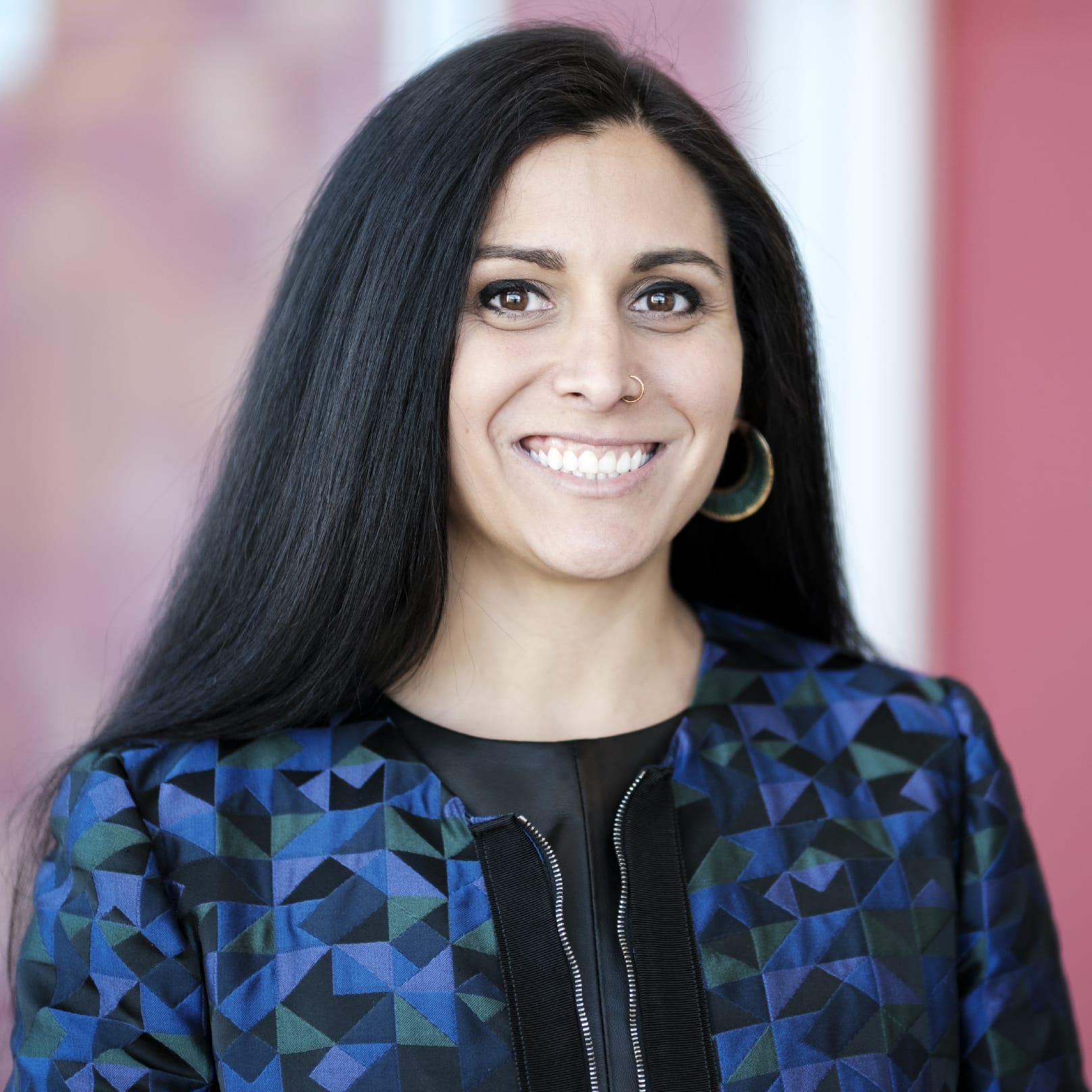 Danielle Murzynsky-Obiekwe
(Chickasaw)
Associate Director
Institutional Advancement
P (505) 428-5931
E d.murzynsky-obiekwe@iaia.edu