The IAIA Museum of Contemporary Native Arts (MoCNA) is the country's only museum for exhibiting, collecting and interpreting the most progressive work of contemporary Native artists.
MoCNA is dedicated solely to advancing the scholarship, discourse and interpretation of contemporary Native art for regional, national and international audiences. As such, it stewards the National Collection of Contemporary Native Art, 7,500 artworks in all media created in 1962 or later. MoCNA is at the forefront of contemporary Native art presentation and strives to be flexible, foresighted and risk-taking in its exhibitions and programs. MoCNA is located in the heart of downtown Santa Fe, New Mexico.
Current, upcoming, and past exhibitions are listed on this page.
Current and Upcoming Exhibitions
Current and upcoming exhibitions at the IAIA Museum of Contemporary Native Arts (MoCNA).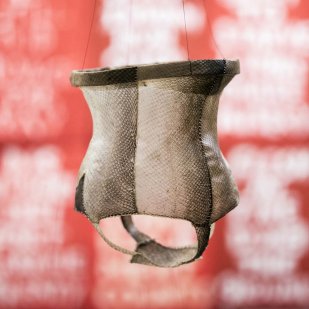 Without Boundaries is an exhibition that grew out of a series of Curated Conversations led by guest curator and artist Sonya Kelliher-Combs at the Anchorage Museum, Anchorage, Alaska. The exhibition features Indigenous leaders in the arts and the work of contemporary artists whose work encourages social action.
Past Exhibitions
A listing of past exhibitions at the IAIA Museum of Contemporary Native Arts.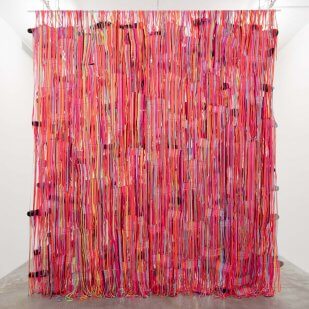 Connective Tissue: New Approaches to Fiber in Contemporary Native Art features contemporary Native American artists who integrate various forms of fiber art media and methods to achieve their visions and to make their statements. They share an interest in the materiality and technique of fiber art.