IAIA Artist-in-Residence (A-i-R)
Program director and IAIA faculty member Lara M. Evans explains, "This fantastic residency program will continue for the next two-and-a-half years, bringing in a total of 28 artists from the Pacific Northwest, the Upper-Midwest, and the Southwest. We are using rolling deadlines to maximize opportunities for artists to apply. We have had fabulous artists apply so far, and encourage more artists to apply—particularly artists who may not have had the chance to do an artist-in-residency before. Native artists are underrepresented in artists-in-residency programs, particularly women. We designed this residency to be family-friendly. We also provide support for artists who are working in traditional indigenous materials as well as artists working in traditional Western media such as painting and sculpture. Between the artist-in-residence programs at Santa Fe Art Institute, the School for Advanced Research, and IAIA, this will be an exciting time to be part of the Santa Fe art scene."
IAIA A-i-R Happenings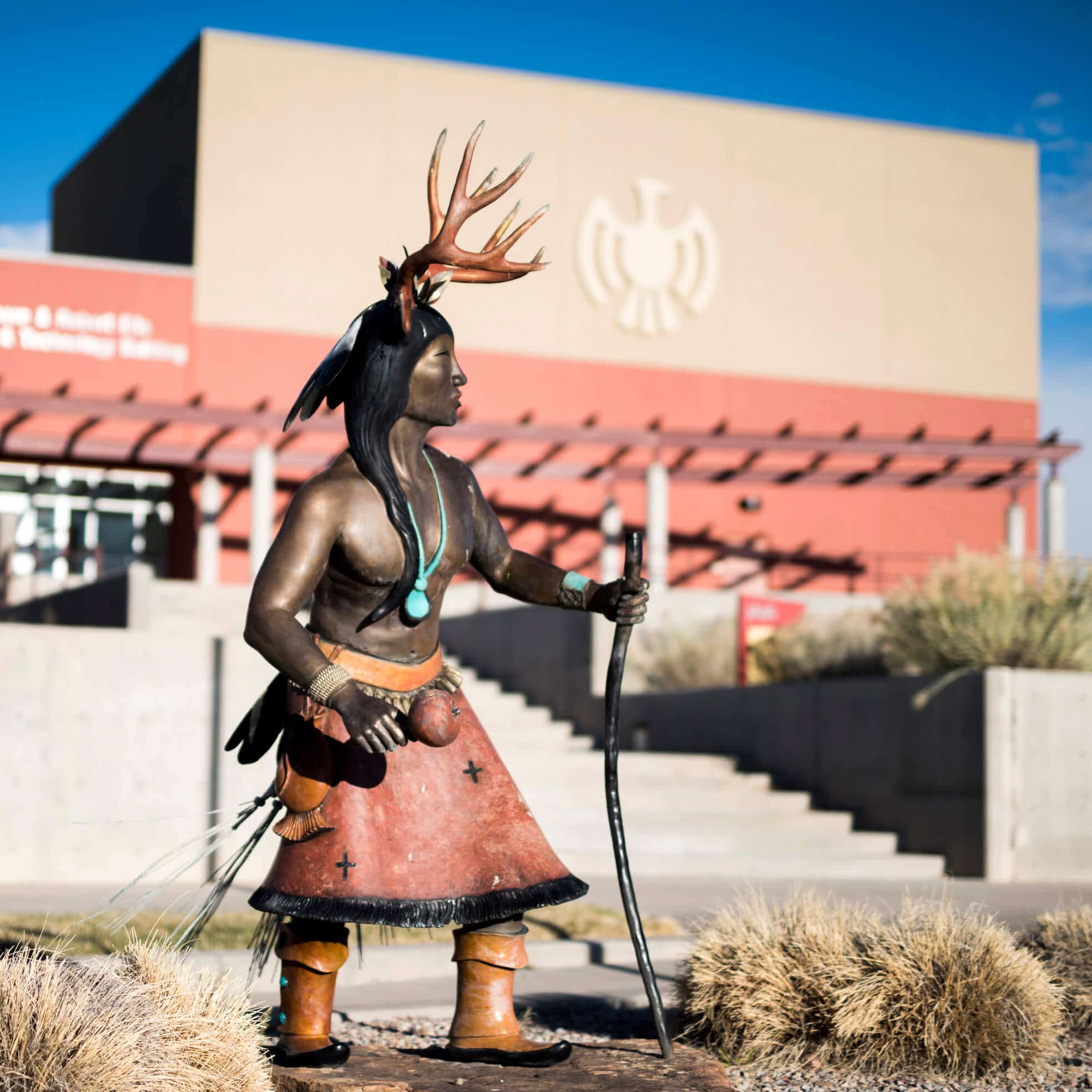 Please join us to welcome IAIA Artist-in-Residence (A-i-R) artists John Hagen and Craig Dan Goseyun. Dinner will be served in the Academic Building on Monday, February 27 from 5:00–5:45 pm, followed by tours of the artists's studios in the Photography Studio and the Allan Houser Sculpture and Foundry Building. Free and open to the public—dinner served. John Hagen John Hagen John Hagen (Aleut/Inupiaq) is a landscape photographer who lives in Haines, AK. His inspiration is people…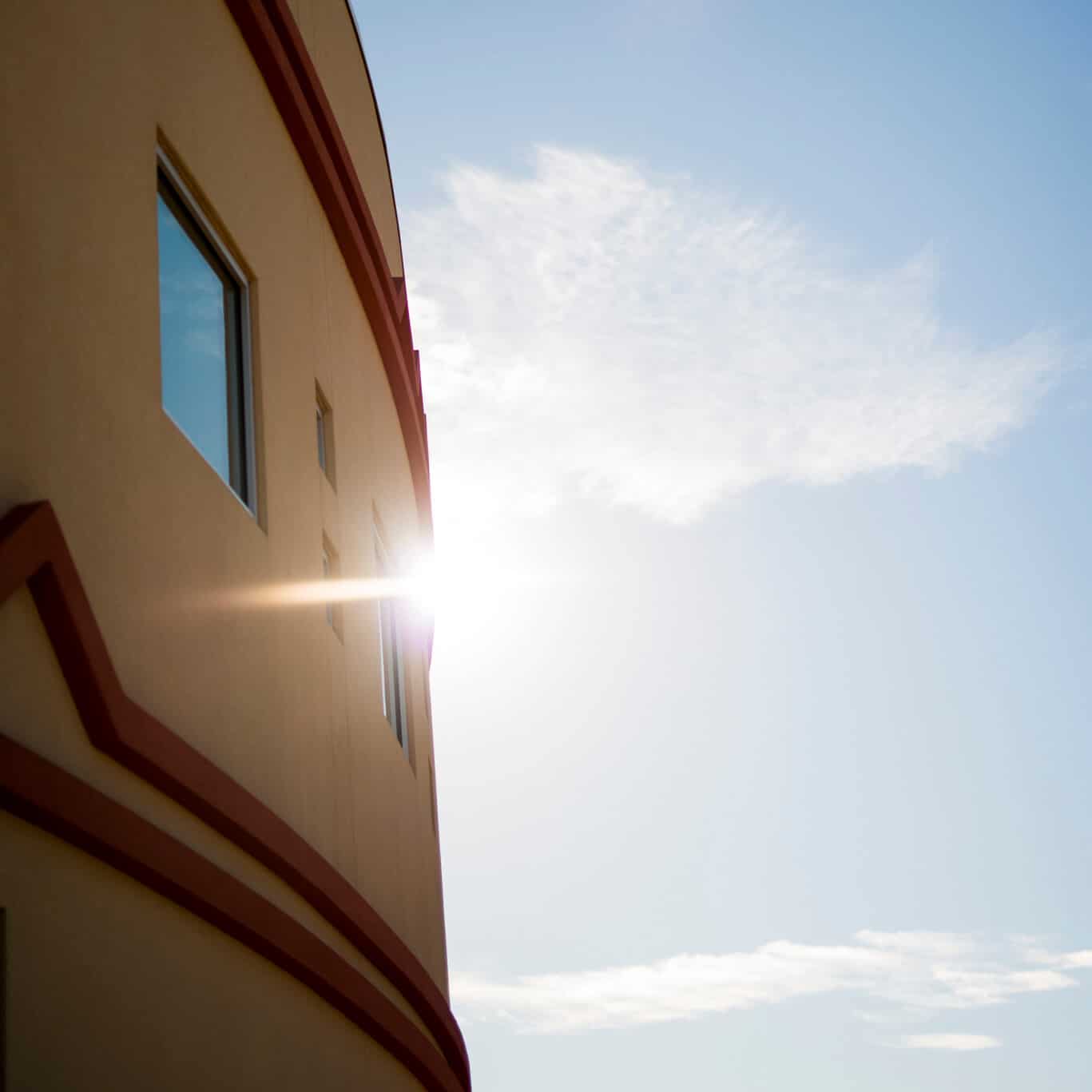 Please join our current IAIA Artist-in-Residence (A-i-R) artists John Hagen and Craig Dan Goseyun on Wednesday, March 8, 2017 from 11:30 am–1:30 pm for an open studio session. Stop by their studios to see what they've been working on while here at IAIA. Free and open to the public—refreshments served at each studio. John Hagen John Hagen John Hagen (Aleut/Inupiaq) is a landscape photographer who lives in Haines, AK. His inspiration is people and place and…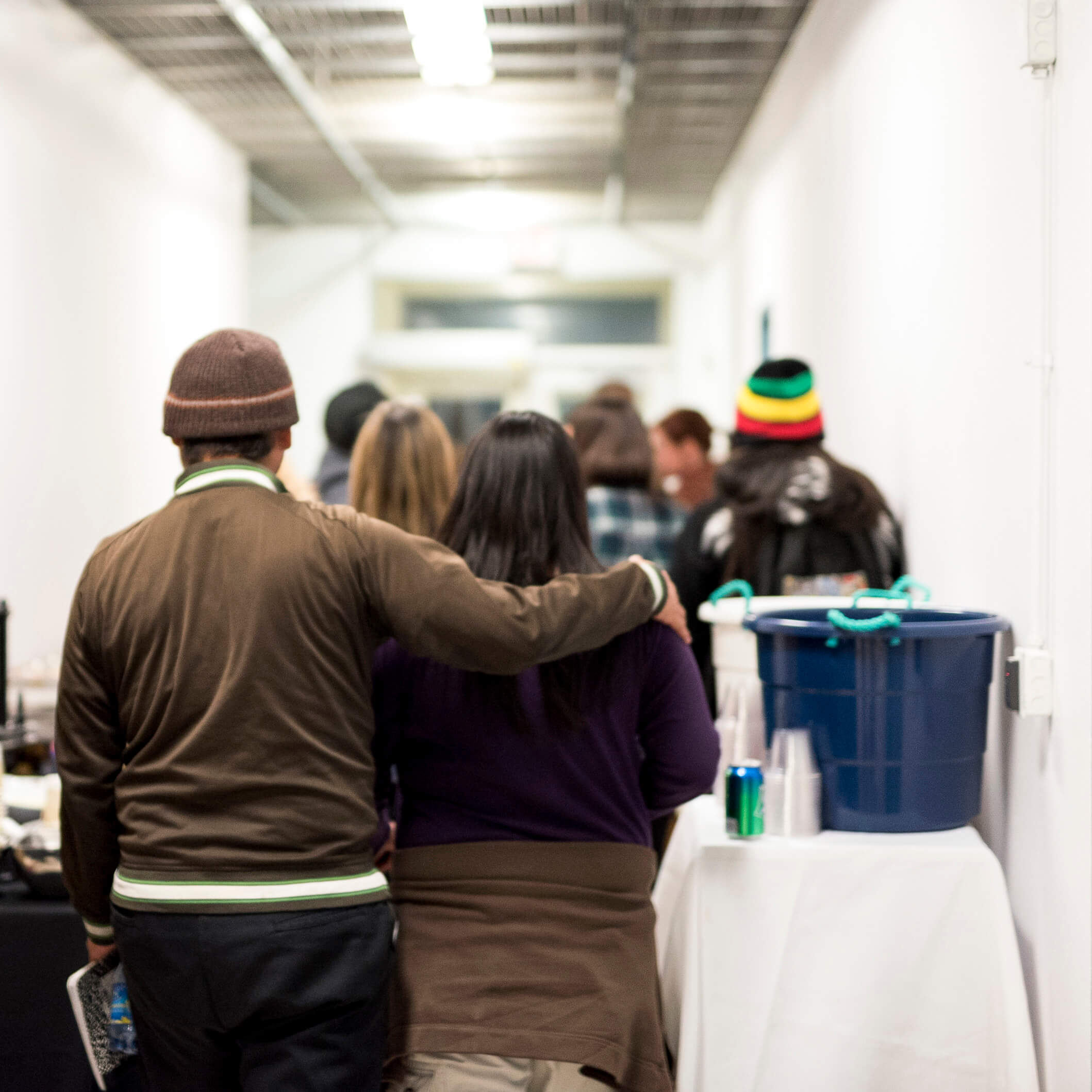 Please join us for dinner in the Academic Building Hallway with IAIA Artist-in-Residence (A-i-R) artists John Hagen and Craig Dan Goseyun studios to see the work they accomplished during their residency on campus. Dinner will be served in the Academic Building from 5:00–5:45 pm, followed by tours of the artists's studios. Free and open to the public—dinner served. John Hagen John Hagen John Hagen (Aleut/Inupiaq) is a landscape photographer who lives in Haines, AK. His inspiration…
IAIA A-i-R Past Happenings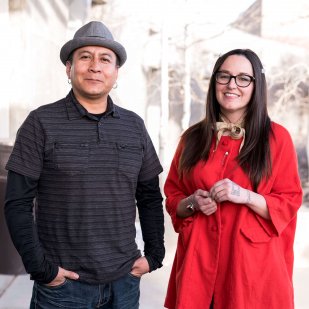 Please join us for dinner in the Academic Building Hallway with IAIA Artist-in-Residence (A-i-R) artists Meghann O'Brien and Fritz Casuse studios to see the work they accomplished during their residency on campus. Dinner will be served in the Academic Building from 5:00–5:45 pm, followed by tours of the artists's studios. Free and open to the public—dinner served. Meghann O'Brien Meghann O'Brien Meghann O'Brien (Cape Mudge/ Kiusta/Haida Gwaii/Irish) is a Northwest Coast weaver working in the traditions…
February 24–March 24, 2017
John Hagen
John Hagen (Aleut/Inupiaq) is a landscape photographer who lives in Haines, AK. His inspiration is people and place and the interaction between the two. As an Alaska Native born and raised outside his traditional homeland, he explores place and how it relates to identity.
A Inupiaq photographer, Hagen explores the kind of images humans create about themselves. In a modern world, everyone uses cameras. But Hagen's inspiration for creating images may be similar to the inspirations in nature his ancestors used—and generations beyond may also use—to connect with their identity and their place. Hagen creates a body of work that explores these questions.
In his most recent work, Hagen has been seeking out inspirations for Indigenous art and designs in nature. The end result is abstract landscape photographs. Rather than focus on the sweeping Alaska landscape, Hagen may choose to photograph a single crack in the ice or the curves of a river—shapes that may have influenced his ancestors in their art or designs.
Hagen has shown his work in Alaska, Washington, Oklahoma, and Santa Fe. He is the recent recipient of an artist award from the Rasmuson Foundation and a Connie Boochever Artist Fellowship.
Craig Dan Goseyun
Craig Dan Goseyun (San Carlos Apache) served as an apprentice to Allan Houser in the late 1980s. Goseyun is known for his monumentally scaled Apache Mountain Spirit Dancers executed in stone and bronze. His sculptures are based on his tribal culture and are in the collections of major museums, universities, schools, hospitals, tribal centers, and private collectors. Goseyun is an IAIA alumnus, having attended during two different time periods—the 1980s and during 2010–2012. Goseyun lived in Santa Fe for 32 years and currently resides on the San Carlos Apache Reservation.
March 30–April 28, 2017
Ka'ila Farrell-Smith
Ka'ila Farrell-Smith (Klamath/Modoc) is focused on channeling research into a creative flow of experimentation and artistic playfulness that is rooted in Indigenous aesthetics and abstract formalism. Ka'ila is a contemporary Klamath and Modoc visual artist based in Portland, Oregon. She works as an art mentor and teacher and is a co-director for Signal Fire and One Flaming Arrow: Inter-tribal Art, Music, and Film Festival. Ka'ila was awarded a Ford Family Fellowship and a Regional Arts and Culture Council Professional Development grant to attend a 2015 Caldera Artist-In-Residence and a 2016 Djerassi Resident Artist Program.
Ka'ila has also attended the Rainmaker Residency and Signal Fire's Wide Open Studios. She has work in the permanent collection of the Portland Art Museum and has exhibited at the Archer Gallery, Vancouver City Hall, Washington History Museum, Museum of Northwest Art, Missoula Art Museum, and the Tacoma Art Museum. Ka'ila Farrell-Smith received a BFA from Pacific Northwest College of Art in 2004 and an MFA in Contemporary Art Practices Studio from Portland State University in 2014.
Anthony Lovato
Anthony Lovato (Santo Domingo Pueblo) is the son of notable lapidary artist Mary Coriz Lovato and grandson of Santiago Leo Coriz. Lovato, fifth-generation Pueblo of Santo Domingo, employs unique tufa-cast and fabricated jewelry that bridges both traditional and contemporary styles. It also conveys great presence, while reflecting his family's creative legacy as well as Santo Domingo's religious heritage.
"I really come from a traditional jewelry family," says Lovato. His mother, Mary, raised him and his four brothers to become accomplished silversmiths. Lovato also learned from his father, Sedelio F. Lovato, a metalworker who did both casting and inlay work. Most of his learning came from his grandfather, Santiago Leo Coriz, who was skilled in tufa-casting.
Lovato is known for his fantastic jewelry and metalwork formed by tufa-casting. He makes pendants, bracelets, necklaces, and even large hollow-ware jars using this method. Lovato has received numerous awards over the years for his work. He stresses quality in his work and comments that he strives to, "make it perfect and right the first time."
January 19–February 17, 2017
Meghann O'Brien
Meghann O'Brien (Cape Mudge/ Kiusta/Haida Gwaii/Irish) is a Northwest Coast weaver working in the traditions of basketry, Yeil Koowu (Raven's Tail) and Naaxiin (Chilkat) textiles. She is descended from the Kwakwaka'wakw village of Weḵa'yi T'sakwa'lutan (Cape Mudge), the village of Kiusta, Haida Gwaii, and Dublin, Ireland. Her name in the Kwakwala language is Kwaxhi'laga—"Smoke Coming Out of the Top of the Big House, Welcoming People to Feast and Potlatch." In the Haida language she carries the name of her maternal great grandmother Ruby Simeon, Jaad Kuujus—"Dear Woman." O'Brien has apprenticed under master weavers and traditional teachers Kerri Dick, Sherri Dick, and William White. Her artistic process is one of devotion to the highest expression of the art form, preferring to allow the weaving to find its own place in the world once completed. Her work is distributed between public and private galleries, museums, collectors, family, chiefs, dancers, and ceremonial people. She travels globally to lecture and demonstrate.
Fritz Casuse
Fritz Casuse (Navajo) is an award-winning jeweler known for his highly complex handcrafted masterpieces. He is also a sculptor and brings this expertise to his jewelry-making, creating highly dimensional and textured jewelry pieces that are fluid and full of movement. Casuse was inspired by his father who, as a carpenter and welder, was always creating things. He is inspired by the act of creation and is always experimenting in his art. His contemporary work is cutting-edge and truly challenges ideas of what Native American jewelry is. A graduate of the Institute of American Indian Arts, Casuse now teaches at the Poeh Arts Center in Pojoaque, New Mexico, educating a new generation of Native jewelers. He has taken home honors from many prestigious shows, including Best of Classification at Santa Fe Indian Market and Heard Museum Market. Originally from Twin Lakes, New Mexico, Casuse now lives in Santa Fe, New Mexico.
November 11–December 9, 2016
Demian DinéYazhi'
Demian DinéYazhi' is a Portland-based transdisciplinary artist born to the clans Naasht'ézhí Tábąąhá (Zuni Clan Water's Edge) and Tódích'íí'nii (Bitter Water) of the Diné (Navajo). His work is best understood through the lens of curatorial inquiry, zine production, street interventions, education, workshops, and art production. Demian's artwork and writing is an evolving inquiry into Radical Indigenous Queer Feminist ideology and has been exhibited and published nationally and internationally. He received his BFA in Intermedia Arts from PNCA, where he received the Intermedia Department Award for his thesis exhibition "Bury My Art at Wounded Knee: Blood & Guts" in the Art School Industrial Complex. He is the founder and director of the artist/activist initiative, Radical Indigenous Survivance & Empowerment (RISE), which is dedicated to the education, perseverance, and evolution of Indigenous art and culture. DinéYazhi' is the recipient of grants from Evergreen State College (2014), Portland Institute of Contemporary Art (PICA) (2014), and Art Matters Foundation (2015).
Cannupa Hanska Luger
Cannupa Hanska Luger comes from Mandan, Hidatsa, Arikara, Lakota, Austrian, and Norwegian descent. Luger's unique, ceramic­centric, but ultimately multidisciplinary work tells provocative stories of complex Indigenous identities coming up against 21st century imperatives, mediation, and destructivity. Creating socially-conscious work that hybridizes his identity as an American Indian in tandem with global issues, Luger continues to use art as a catalyst, inviting the public to challenge expectations and misinterpretations imposed upon Indigenous peoples by the colonial social structures that have been historically catered to by Indigenous artists. Luger was the 2015 Rasmuson Foundation Artist-in-Residence and the recipient of the 2015 NCECA Multicultural Fellowship Award.
Liselotte Erdrich
Liselotte Erdrich (Turtle Mountain Chippewa) left a 30-year Indian health and education job to pursue a longstanding interest in tribal history and the old Anishinaabe art form of birchbark pictography, "our original writing." Erdrich stayed with her grandfather, Patrick Au-nish-e-nau-bay Gourneau, while she was in her teens. He made catlinite pipes, hand drums, war clubs, and other wonder objects. He had a prayer bone containing all kinds of seeds and a peace pipe handed down in his family for generations, along with pictographic items. Erdrich was influenced by her grandfather's fortitude, selflessness, and artistic practices, which ranged widely. Those items were stolen after he died so Erdrich aims to continue the traditions and re-construct what was lost.
Her birchbark pieces were exhibited at Plains Art Museum and at Lewis & Clark State Park, where she was an artist-in-residence. In addition to being a visual artist, Erdrich has written fiction, essays, and children's books illustrated by Native artists Julie Buffalohead and Lisa Fifield. She has won numerous writing awards including International Reading Association Children's Choice and Teachers's Choice Awards and Carter G. Woodson Medal from the National Council on the Social Studies.
October 7–November 4, 2016
Erin Gingrich
Erin Gingrich (Nome Eskimo Community) is an Alaska Native artist whose sculptures and mask forms are composed of wood, paint, and beads. This combination of artistic skills and elements comes from the diverse cultural and environmental influences that surround her. Because of the wealth of artistic, cultural and natural environments that she grew up in, she fostered an interest in both science and art. The particular boreal, coastal, and tundra ecosystems of Alaska, and the relationships between humans and wildlife are examined through the sculptural and mask forms that portray animals, plants, and natural resources that are vital to subsistence living and arctic life. These portrayals aim to represent these important natural resources as they are seen to Alaskan Native peoples, that these resources are gifts. This collection of influences, experiences, and beliefs all aided Erin in the development of her artistic style and skills.
After graduating from Interior Distance Education of Alaska in 2008, Gingrich attended the University of Alaska Fairbanks from where she graduated with a Bachelor of Fine Arts degree in 2014 with concentration in Native art and painting. She now resides in Anchorage Alaska and where she continues to carve, paint, draw, and bead from her small home studio.
Nakkita Trimble
Nakkita Trimble, Nakkita Trimblehl waý, ii Algaxhl Gwilks-ḵ'alt'amtkwhl wam aluugigadiý. Ksim Ganada ńiiý, ii Gingolx wil ẃitgwiý. Nisga'ahl nooý, ii Tlingithl nigwoodiý. Rose (Gurney) hl wahl agwii-nits'iits'iý, ii Christopher Trimblehl wahl agwii-niye'eý.
My name is Nakkita Trimble. My Nisga'a name is Speaking Through Art. I am from Wilps Axdii Wil Luugooda, The House that is Never Empty. I am Frog clan and maternally from Gingolx, British Columbia. Maternally I am Nisga'a, and Paternally I am Tlingit. My great grandparent's names are Rose (Gurney) and Christopher Trimble. My great grandparents were one of two of the last arranged marriages from my village. I am a descendant of a royal bloodline and my goal is to re-connect the history of this bloodline, as it is being lost.
Christopher's mother, Ellen Jane Trimble, was a Tlingit Wolf. Nakkita Trimble states, "Through my ancestors I am re-connecting the Nisga'a and Tlingit marital and family ties. I am currently trying to find which village Ellen's family came from. My family tree and connection to identity are the seeds of the work I create."
September 2–September 30, 2016
Jason Garcia
Jason Garcia (Okuu Pín-Turtle Mountain) uses his artwork to document the ever-changing cultural landscape of his home of Santa Clara Pueblo, New Mexico. Tewa cultural ceremonies, traditions, and stories, as well as 21st century popular culture, comic books, and technology, influence Garcia's art.
Using traditional materials and traditional Pueblo pottery techniques, along with various printmaking techniques, including lithography, serigraphy, and intaglio etching, Garcia feels that it is important to keep alive the ceramic traditions that have been passed down to him since time immemorial. Garcia feels that these materials and techniques connect him to his ancestral past and landscape, but also connects him and his future generations to their Tewa cultural traditions. The printmaking media is another way of creating and teaching these stories and traditions to a greater audience.
Garcia received his BFA from the University of New Mexico and MFA in Printmaking at the University of Wisconsin.
Gerry Quotskuyva
Gerry Quotskuyva (Hopi) is a member of the Bear Strap Clan from the Second Mesa Village of Shungopavi in Northern Arizona. He currently resides in Rimrock, AZ, where he maintains a studio. His remarkable style has been nationally recognized in various media including public television, newspaper articles and books including "Art of the Hopi," by Jerry and Lois Jacka, "Katsina," by Zena Pearlstone, and "Ancestral Echoes," a ten-year retrospective. Some of his pieces were selected for Art Market posters including the Hopi Tu-Tsootsvolla in Sedona, the Hopi Carver's Show at the Heard Museum, and the Winter Market at the National Museum of the American Indian.
Quotskuyva has garnered numerous awards for his carvings and paintings from Art Markets including the Heard Museum, Arizona State Museum, Museum of Northern Arizona, Sharlot Hall Museum, and Eiteljorg Museum in Indianapolis, as well as Santa Fe Indian Market. His work has been showcased at group exhibits including "From the Earth" at the American Indian Contemporary Arts Gallery in San Francisco, "Art of the Mesas" at Tubac Center of the Arts, and "Contemporary Katsina's", a nine-month exhibit at UCLA's Fowler Museum in Los Angeles.
Tohono Chul Park in Tucson hosted Quotskuyva's first, and highly successful, one-man exhibit titled "Contemporary Fragments" in the Spring of 2002. His second solo exhibit, "Ancestral Echoes," ran from September thru October 2004 at Nichols Gallery on the Pitzer College campus in Claremont, CA.
In the Fall of 2009, Quotskuyva was commissioned by the Heard Museum to create ten Sunface Katsina sculptures that were presented as prizes at the Cancer Treatment Centers of American annual Tennis Championships in Surprise, AZ. He is currently working on a permanent collection for Xavier University in Cincinnati, OH, that consists of over fifty pieces reflecting the diversity of his sculptural styles.
September 5–October 7, 2016
Luke Parnell
Luke Parnell is a Vancouver-based artist and a member of the Nisga'a and Haida nations and he is both traditionally and classically trained with a bachelor's degree in Sculpture and installation, a Master's degree of applied arts, and an apprenticeship with Master Tsimsian Carver Henry Green. This diverse training and epistemology has influenced his practice. "The Burden," the artwork to be completed in Santa Fe, utilizes this training to address issues of ownership and responsibility as an Indigenous artist. Parnell creates art works that honor the tradition of Northwest Coast art but are not devoid of contemporary meaning.
March 23–April 25, 2016
Rory Wakemup
Rory Wakemup (Minnesota Chippewa Tribe) is a Master of Fine Arts graduate from the University of Wisconsin-Madison, 2015. He received his Master of Arts at the University of Wisconsin-Madison in 2014. He received his Bachelor of Fine Arts from the Institute of American Indian Arts Santa Fe New Mexico in 2010.
Wakemup is a multidisciplinary artist whose work turns the script of cultural appropriation on its head. He has morphed his experience in Indian ceremonies with his studio art practice and has become a conduit between conceptual ideas and the materials at hand. Wakemup enjoys playing with the grey areas of what is appropriate in today's society. He was a co-founder of the Humble Experiment, Independent Student Gallery in Santa Fe, New Mexico and was on a panel for Native Underground, sponsored by the Museum of Indian Arts and Culture.
Recently, Wakemup was awarded the "Chazen Museum Prize" over 80 other applicants in the UW Madison MFA program for his MFA show "Kill the Idiot Save the Fan" and was featured on Wisconsin Public Televisions "Wisconsin Life". Wakemup was featured on the front page of the Wisconsin State Journal and had the cover article on the "Sundays Best" section Journal and a plethora of other accolades acquired from his student work as a Master of Fine Arts.
Natalie Ball
Natalie Ball (Modoc and Klamath Tribes) was born and raised in Portland, Oregon. She has a BA in Ethnic Studies from the University of Oregon and she furthered her education in New Zealand at Massey University where she attained her MA in Maori Visual Arts. Ball currently resides with her three children on the Klamath Tribes' former reservation.
Ball is an indigenous artist who examines internal and external discourses that shape Indian identity through contemporary art. She believes historical discourses of Native Americans have constructed a limited and inconsistent visual archive that currently misrepresents our past experiences and misinforms current expectations. She excavates hidden histories, and dominant narratives to deconstruct them through a theoretical framework of auto-ethnography. Her goal is to move "Indian" outside of governing discourses in order to rebuild a new visual genealogy that refuses to line-up with the many constructed existences of Native Americans.
Because auto-ethnography refers to the self, Ball's identity as a descendent of African slaves, an English US soldier, and as a great great granddaughter of Kientpaush, also known as Captain Jack who led Modoc resistance during the Modoc War of 1872, informs her work. Within the thematic focus of her work and her descendancy, it is here where her artistic approach and interest lies. Her work is always in discussion with racial narratives critical to understanding both the self and the nation and necessarily, our shared experiences and histories.
February 19–March 18, 2016
Jonathan Thunder
Jonathan Thunder (Red Lake Ojibwe) is a painter and digital media artist currently residing in Duluth, Minnesota. He attended the Institute of American Indian Arts in Santa Fe and received a BFA in Visual Effects and Motion Graphics from the Art Institutes International Minnesota. His work has been featured in many state, regional, and national exhibitions, as well as in local and international publications.
Jonathan's paintings explore personal themes of identity, life transitions, internal dialogue, and self-transformation. He depicts expressive characters whose emotions and thoughts manifest viscerally in their physical form. The bodies of his subjects often appear fragmented, animalistic, or partially obscured. His art acts as the scrapbook recording an evolving identity. Through his subjects, Jonathan can exaggerate the villains and heroes that make up his self-image. These paintings are self-portraits by nature, but also an act of releasing an image into the world.
Royce Manuel and Debbie Manuel
Royce Manuel ( Ak-Mierl Aw-Thum, Salt River Pima- Maricopa Indian Community) and Debbie Manuel, MSW (Diné).
In 2006, Royce and Debbie joined together in their life's journey. Together, both families have shared many celebrations of life and have grown to respect each other's cultural lifestyles.
Royce, a 22-year Veteran Retired Firefighter, provides cultural presentations, art demonstrations and remains active throughout his community in Salt River Pima-Maricopa Indian Community and throughout the state.
Together, the Manuels bridge art and science, using traditional knowledge about plants and animals, woodworking skills, and physics to create functional bows and arrows. An additional recent endeavor for the couple has been reviving a near-lost traditional Aw-Thum Kiaho (burden basket).
January 15–February 12, 2016
Joe Feddersen
Joe Feddersen (Colville Confederated Tribes) grounds his vision in Plateau traditional crafts and culture—the fish trap, the blanket or the twined basket, portraying a contemporary cultural landscape. Speaking of the land through a merging of traditional basket patterns and contemporary iconography, Joe works in printmaking, twined baskets, and glass. With degrees in printmaking from the University of Washington (BFA) and the University of Wisconsin, Madison (MFA), the printed image has always been an important means of expression.
Joe is a member of the Colville Confederated Tribes from the heritage of Okanagan and Arrow Lakes, Faculty Emeritus Professor at The Evergreen State College, and a professional artist. His works are collected by major institutes across the country including the Smithsonian Institution in Washington, DC, the Whitney Museum in New York, Eiteljorg Museum, Indianapolis, Seattle Art Museum, Portland Art Museum, Museum of Glass in Tacoma, Craft Museum at Portland, OR, and the Haley Ford Museum, Salem.
Joe's work is represented in a number of books including Mixed Blessings by Lucy Lippard, Manifestations, by the Institute of American Indian Arts, Santa Fe, NM, and Changing Hands, Museum of Art Design, NY. A monogram Joe Feddersen/Vital Signs is part of the Jacob Lawrence book series from the University of Washington Press. Upon retirement he returned home to the reservation and now resides and works in Omak, WA, on the Colville Confederation Tribal Reservation.
Drew Michael
Drew Michael (Yup'ik and Inupiaq) was born in Bethel, Alaska. He and his twin brother grew up in Eagle River, Alaska.
Michael enrolled in a carving class with Bob Shaw and Joe Senungetuk in 1997, during which he learned some of the basics of history, usage of tools, and wood working techniques. Shortly after, he took a job with the Alaska Native Heritage Center and was able to enroll in carving classes provided through the high school program. He also had the great opportunity of working with Kathleen Carlo early in his career. She helped him expand his use of tools and break out of the traditional style of mask making.
While he was learning and practicing his craft, he was searching for his own style and niche in the carving world by studying the masters. He looked for the craftsmanship displayed in the final pieces and spent many hours looking at a piece and thinking about the design and process it took to create the piece. He took those thoughts and applied them to his own work, learning how to manipulate his work into what it is today through the process of trial and error.
Michael's current focus is to look back at how masks were used for healing and telling stories of things unseen. The creation of these masks shares different healing practices from the Yup'ik people and energy release within the Chakra spaces in the human body, incorporating religious icons of the Roman Catholic and Orthodox Churches. Each has information to help people find healing. The artist hopes to encourage people to find healing in ways that are about finding balance. He has used these healing practices to find healing in his own life.
November 6–December 5, 2015
Gerald Clarke Jr.
Gerald Clarke Jr. is a member of the Cahuilla Band of Indians located 40 miles southwest of Palm Springs, California. He currently lives on his family's ranch on the reservation and has served as Vice Chairman on the Tribal Council in the past.
Gerald is currently the Visual Arts Department Chair of Idyllwild Arts Academy and teaches classes in Sculpture and Painting. Previously, Gerald served as an Assistant Professor of Art at East Central University in Ada, Oklahoma.
Clarke explains, "I have experienced much of what is good and bad about contemporary Native existence. The fact that I am still here is both a miracle and a blessing."
In addition to his teaching duties, he has exhibited his work at a variety of venues throughout the country and abroad. In 1997, he was included in the 7th Native American Fine Arts Invitational at the Heard Museum in Phoenix, Arizona. Then, in 2007, Gerald was awarded an Eiteljorg Museum Fellowship for Native American Fine Art.
James Luna
James Luna is an internationally-recognized multimedia and performance artist. Of Pooyoukitchum, Ipi, and Mexican-American descent, Luna lives on the La Jolla Indian Reservation located in North County San Diego, CA. He holds a BFA from the University of California, Irvine, an MS in Counseling from San Diego State University, and was awarded an Honorary Doctor of Humanities from the Institute of American Indian Arts in 2012. His installations and performance artworks address social themes from his perspective as a citizen of a Native nation on racially charged global issues.
Photographs of his 1987 work "Artifact Piece," are reproduced in many art historical texts and helped create a significant shift in museum art practices and Native performance art. Luna has performed and exhibited his artwork at numerous locations, including The Whitney Museum of American Art and Museum of Modern Art in New York, National Museum of the American Indian, Smithsonian Institution, the 2005 Venice Biennale, Getty Center, and many other institutions throughout Canada and the world.
October 1—October 30, 2015
Ed Archie NoiseCat
Ed Archie NoiseCat (Shuswap/St'itLimx, Salish), graduated from Emily Carr College of Art and Design with honors in 1986. He was hired right out of art school by Tyler Graphics in Mount Kisco, New York. While at Tyler Graphics, NoiseCat worked with some of the "blue chip" artists of the day: Roy Lichtenstein, Robert Motherwell, David Hockney, and Frank Stella to name a
few.
From the summer of 1987 to the spring of 1990, NoiseCat was a Master Printmaker with Rutgers University, Solo Press in SoHo, Bob Blackburn's Printmaking Workshop in New York, and Fox Graphics in Boston. Since then, NoiseCat has been a student of many sculptural mediums and materials including bronze, glass, steel, and many types of indigenous wood. NoiseCat has had the good fortune of working with and learning from some of the best Indigenous carvers around the Pacific Rim and throughout "Indian" Country.
NoiseCat artworks have been collected by the National Museum of the American Indian, Smithsonian Institution, the Heard Museum in Phoenix, Arizona, and The Museum of Contemporary Native Art in Santa Fe. The Kamloops Art Gallery was the first art museum to take notice of NoiseCat and therefore houses several important early NoiseCat pieces. NoiseCat artworks reside in major private collections in Philadelphia, New York, Boston, Melbourne, Vancouver, and elsewhere. His first "Best of Show" award came from the Indian Art Northwest Native Art Market, Portland OR, in 1998. He won the same award at the Autry Museum in Los Angeles in 2008 and the Best of Show at the Heard Museum Guild Native Art Market, 2010.
NoiseCat Studios/House of Swasulayas is a professional sculpture studio located in Shelton, Washington. The studio specializes in monumental art pieces for corporate, private and tribal clients.
Dyani White Hawk
Dyani White Hawk currently resides in Shakopee, Minnesota. She is Sicangu Lakota, an enrolled member of the Rosebud Sioux Tribe. White Hawk earned a MFA in 2011 from the University of Wisconsin-Madison and BFA in 2008 from the Institute of American Indian Arts in Santa Fe, New Mexico. From 2011-2015 she served as Gallery Director and Curator of the All My Relations Gallery in Minneapolis, Minnesota. In March 2015, White Hawk transitioned into a full-time studio practice.
White Hawk has been exhibited throughout the U.S. as well as Italy and Russia. She is a recipient of the 2014 Joan Mitchell Foundation Painters and Sculptors Grant, 2013/14 McKnight Visual Artist Fellowship, and 2012 Southwestern Association of Indian Arts Discovery Fellowship. White Hawk is an award-winning artist earning Best of Division and first place prizes at the 2013 and 2012 Santa Fe Indian Art Market and Best of Classification at the Santa Fe Indian Art Market in 2011. She has participated in cultural arts residency exchanges in South Africa, Botswana, and Australia.
Her work is included in the collections of the Smithsonian National Museum of the American Indian, Tweed Museum of Art, Akta Lakota Museum, the University of Wisconsin-Madison's Wisconsin Union Art Collection and the Robert Penn Collection of Contemporary Northern Plains Indian Art of the University of South Dakota, as well as many organizational and private collections. She is represented by Shiprock Santa Fe and the Bockley Gallery in Minneapolis.
August 28–September 25, 2015
Glenda Mckay
Glenda Mckay (Ingalik-Athabascan), from the Cook Inlet region, plays a major role in the making of her traditional art and dolls using indigenous materials such as ivory, bone, feathers, moose, deer, walrus, whale baleen, and sealskin—adorned with intricate sewing, and beading. The youngest of four, McKay was born in Alaska in 1958. At five years old, her grandmother, mother and aunts taught her how to forage for food: hunting, snaring rabbits, birds, and other small animals; along with digging roots, greens, and picking berries in season. Her family made the tools, snares, fishnets, and hooks from what they found. They brain-tanned and smoked the hides and fish skins to make warm clothing.
McKay continues to do things the old way. She uses her grandmother's mukluk pattern, and the intricate stitches she learned from her mother are put to use in each doll she makes. In 2001, McKay and her husband moved from the city. For several years they made their living with carvings, beadwork, birch baskets, and spirit masks.
In 2006, Glenda McKay was invited to the Heard Museum Indian Market, where she won her first Ribbon. Her work has been exhibited in the Floral Journey exhibition at Autry National Center Museum in Los Angeles and the Burke Museum in Seattle. McKay has also received fellowships from Cook Inlet Tribal Council in Anchorage, Alaska, and the School for Advanced Research in Santa Fe.
Jonathan Loretto
Jonathan Loretto (Cochiti), born in Santa Fe, New Mexico, is a descendant of Walatowa through his father and Ko'tyit through his mother. Raised on and off Native reservations, his practice in the arts started at a young age, helping his siblings with their ongoing art projects, such as beading, jewelry, and sculpture. Most of that time learning was focused on getting ready for art shows, gallery openings, and pow-wows.
His jewelry skills were passed down by his brother Philip Loretto, who in his own right is an accomplished jeweler with work in the Lourve, Paris. As a jeweler, Jonathan has worked for well-established companies such as Fairchild's & Co., Nancy Brown, Marc Howard Goldsmith, and Bagley and Hotchkiss—and he also worked on Ralph Lauren's concho belt collection. While largely self-taught as a claywork artist, Jonathan was inspired by his mother Snowflake Flower's storytellers and figurines to create a new form of storytellers—kinetic clay bobbleheads.
Through his life's journey, he has gone to school at the Institute of American Indian Arts for photography and the Southwestern Indian Polytechnical Institute for cooking. He has won a number of ribbons at the annual Santa Fe Indian Market, and he has been an artist fellow and artist-in-residence at the School for Advanced Research, the Wheelwright Museum, and the Vermont Studio Center. Most of his work has been sold through the Case Trading Post at the Wheelwright Museum, and he now shows at True West Gallery in downtown Santa Fe. He has also taught jewelry design and inlay at Hui No' Eau Visual Arts Center in Makawao in Mani, Hawaii.
Residency Information
The IAIA Artist-in-Residence Program hosts artists for one-month residencies taking place on the Institute of American Indian Arts campus in Santa Fe, New Mexico, during the Academic year.
This residency program has the following geographic restrictions—the artist must be a Native American or First Nations artist from one of the following regions:
Pacific Northwest (Oregon, Washington, British Columbia, or Alaska)
Upper Midwest (Minnesota, Wisconsin, North Dakota, South Dakota)
Southwest (Arizona, New Mexico, Southern California)
The geographic focus of this series of residencies is set by the grant funding source, an organization that is gradually expanding their regional granting activities. This is the first cycle of support for programs in the Southwest, representing an expansion form their existing infrastructure in the Northwest and Upper Midwest.
Objectives
This program provides opportunities for Native and First Nations artists from the selected regions to come to the Institute of American Indian Arts campus in Santa Fe, New Mexico, for a month of art-making and interaction with IAIA students, staff and faculty, and the Santa Fe arts community. Applicants whose work engages with cultural traditions through materials, techniques and subject matter are particularly encouraged to apply.
For this three-year cycle of residencies, IAIA will host a total of 28 artists.
Residencies Benefits: $3000 Stipend, housing, meal plan for one person, car rental (if needed) and $200 budget for gas during residency, studio space on campus, $500 materials budget, and airfare to and from IAIA.
Activities for the Artist-in-Residence may include: Opening and Closing Receptions, Public Workshop/Demonstration, classroom visits, critique sessions with students, and interactions with Artists-in-Residence hosted by other organizations in Santa Fe.
Application Deadlines
The next application deadline is midnight on March 3, 2017, for residencies between September–December, 2017.
How to Apply
Fill out and submit the IAIA A-i-R Application. Need help with the online application? Contact Lara M. Evans at (505) 424-2389 or air@iaia.edu.
About IAIA
The Institute of American Indian Arts (IAIA) is the only four-year degree fine arts institution in the nation devoted to contemporary Native American and Alaska Native arts.
Offering undergraduate degrees in Studio Arts, Cinematic Arts and Technology, Creative Writing, Museum Studies and Indigenous Liberal Studies, and graduate degrees in Creative Writing, IAIA has graduated more than 3,800 students, and welcomes students from the 567 federally-recognized tribes and non-Native Americans looking to obtain a world-class arts education. In any given year, as many as 112 tribes are represented on campus, with about 20 percent of its student body non-Native American, adding to the vibrant cultural mix of IAIA's diverse and welcoming students, faculty and staff.