2018 IAIA Commencement Ceremony
Sat, May 12, 2018, 11:00 am

–

1:00 pm

|

Free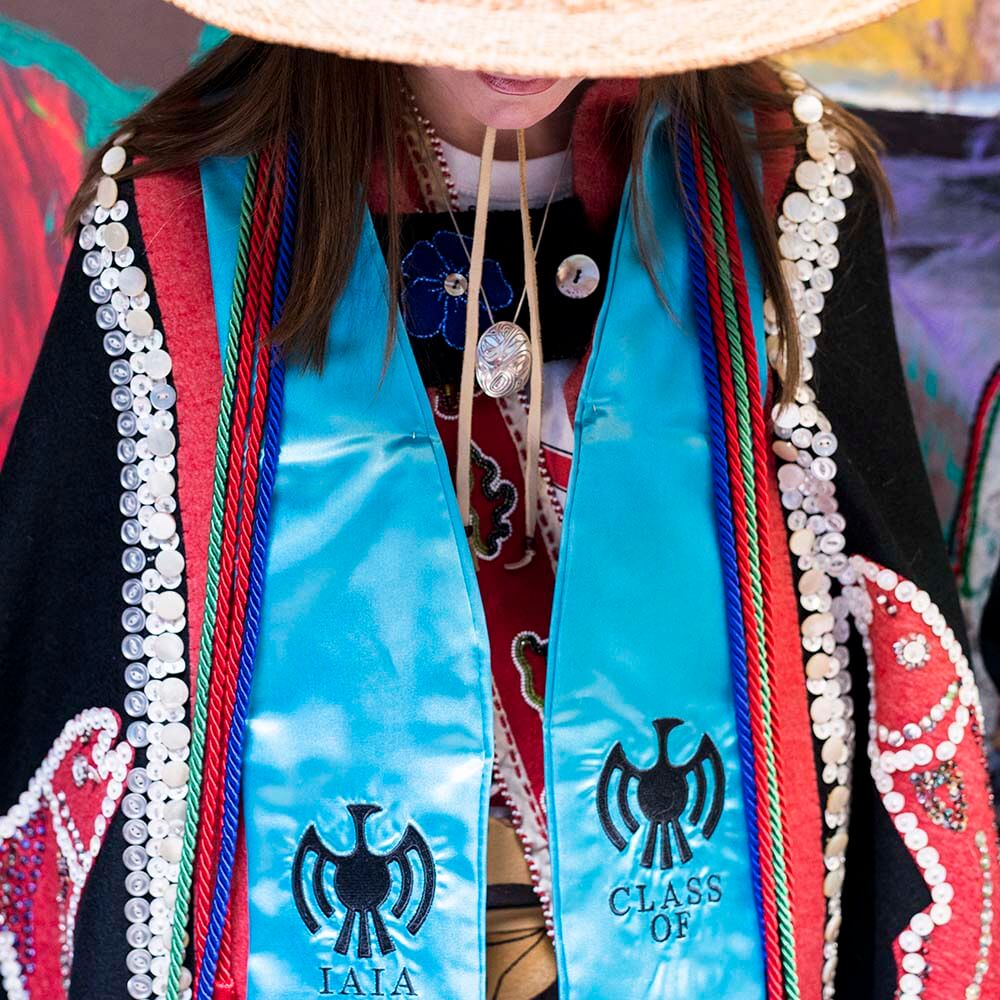 Layli Long Soldier (Oglala Lakota Nation) BFA '09 has been selected to give IAIA's commencement address at 11:00 am on Saturday, May 12, 2018, and in addition to the distinguished speaker, IAIA will award an Honorary Doctorate of Humanities degree to noted artist and IAIA Alumnus George Rivera (Pojoaque Pueblo) AFA '84 as part of the Commencement Ceremony.
Free and open to the public. Watch a live stream of the commencement ceremony on May 12, 2018, from 9 am–2 pm (MST). View and download the 2018 IAIA Commencement Program.
Contact and Information
For questions regarding the 2018 IAIA Commencement Ceremony, please email or call either, Dean of Students Carmen Henan at chenan@iaia.edu or (505) 424-2336, or the Dean of Students assistant, Jacqueline Chitto, jchitto@iaia.edu or (505) 424-2337. The public is welcome to attend the 2018 IAIA Commencement Ceremony, which will be held in the Dance Circle at the center of campus. Lunch will be served on campus after the ceremony.
Hotel Reservations
Rooms are reserved at the Inn at Santa Fe under IAIA Commencement. Room rates are $79 and include shuttle and breakfast. Inn at Santa Fe, 8376 Cerrillos Road, Santa Fe, NM 87507, (505) 474-9500.
Recent Commencement Views