IAIA Shadow Program
Sun, February 16, 2020

–

Mon, February 17, 2020
Event Navigation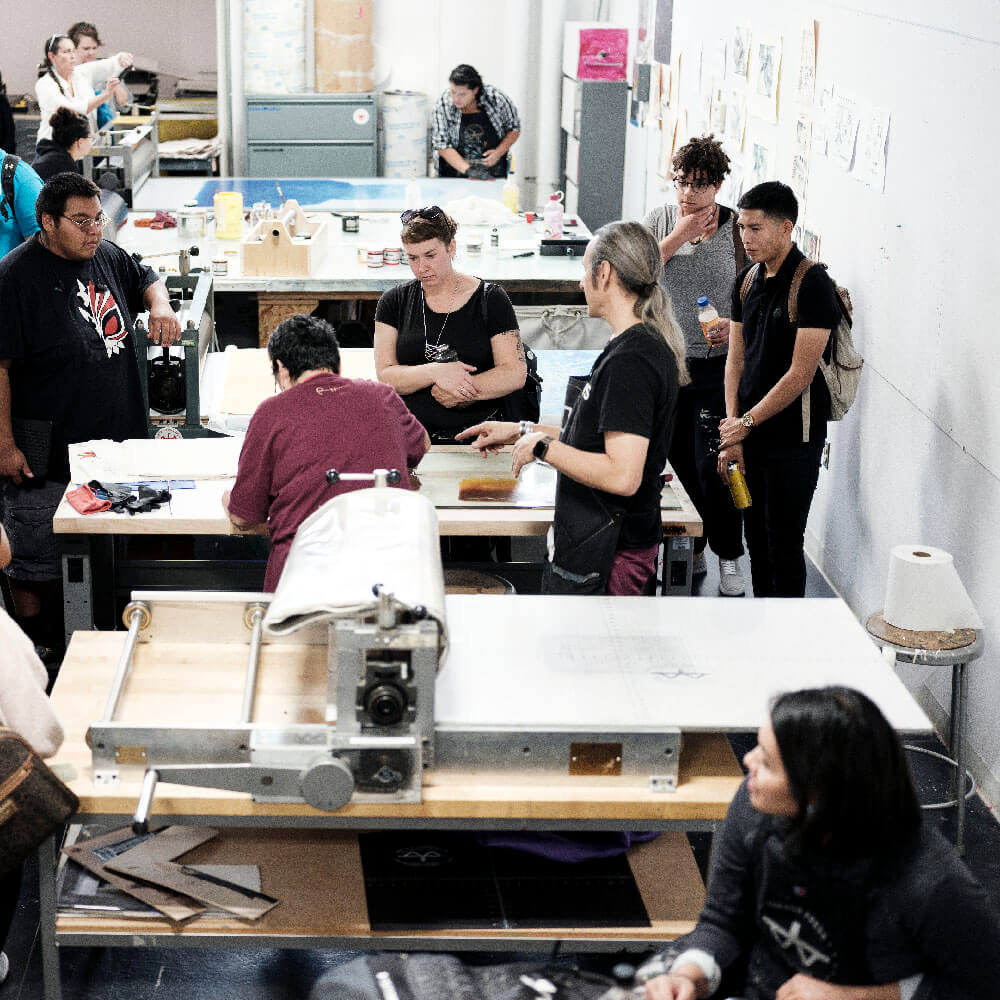 High School seniors who are interested in art-related college majors will be able to shadow a current IAIA student for a two-day overnight program. Selected participants will be matched with an IAIA student and they will be able to experience classes, stay in student dorms, and learn about what it takes to be an art college student.
The program also provides additional activities that include art-related projects, residential hall activities, and s'more night.
Eligibility
The IAIA Shadow Program is intended for current high school seniors that are interested in exploring art-related academic programs.
Must be a current high school graduating senior
Minimum cumulative unweighted GPA of 2.0
Open to Native American and non-Native American seniors
A selection committee will only review complete applications. Participants are selected on the basis of academic achievement, personal statement and letter of recommendation (optional). Highly competitive process and only complete applications will be considered.
Application Requirement
Applications are due no later than January 17, 2020, no exceptions.
Complete the IAIA Shadow Program Application
Official High School transcripts 2.0 minimum GPA
One page essay explaining how you would benefit from participating in the IAIA Shadow Program
One letter of recommendation that is written by a teacher, community member, mentor, or guidance counselor (optional)
Program Costs
If a student is selected, there will be no cost to participate in the program. The IAIA Shadow Program will cover the cost of expenses during the program which include housing, daily meals, and supplies. (Note: Participants are responsible for the cost of transportation to and from IAIA.) Send all materials to the following.
IAIA Shadow Program
Office of Admissions & Recruitment
83 Avan Nu Po Road
Santa Fe, NM 87508
(505) 424-4500 (fax)
admissions@iaia.edu (email)
If a student is selected, additional paperwork will be sent in the acceptance packet. For more information, please contact Director of Admissions and Recruitment Mary Silentwalker at (505) 424-2307 or by mary.silentwalker@iaia.edu.