IAIA Spring Visit Day (Cancelled)
Fri, March 13, 2020, 10:00 am

–

2:00 pm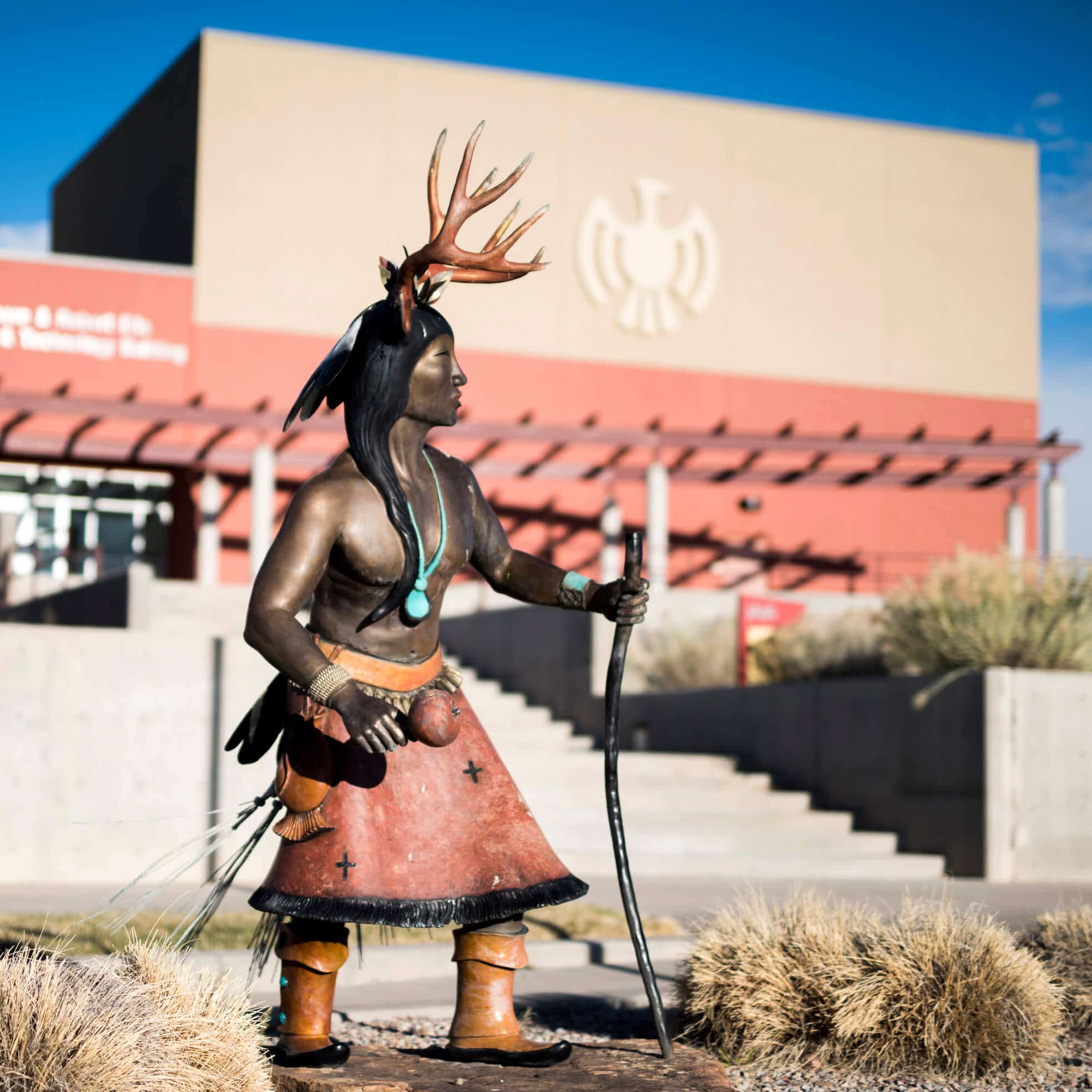 We invite New Mexico high school juniors and seniors interested in pursuing art-related programs to visit the Institute of American Indian Arts (IAIA) and learn about the opportunities IAIA provides in the areas of art, film, creative writing, performing arts, museum studies, and Indigenous studies. This exciting day includes lunch, a campus tour, interactive workshops, a chance to meet current IAIA students, and more. Registration deadline is Mach 6, 2020.
Space for this event is limited and registration is required. Individual student registration is available as well as high school group registration. Due to limited space, we request only high school juniors or seniors attend. We encourage to schedule a separate campus tour request on another date for high school sophomores or freshmen.
About IAIA
The Institute of American Indian Arts (IAIA) offers undergraduate degrees in Studio Arts, Creative Writing, Cinematic Arts and Technology, Indigenous Liberal Studies, and Museum Studies—a minor in Performing Arts, an MFA in Creative Writing, along with certificates in Business and Entrepreneurship, Museum Studies, and Native American Art History. IAIA is the only college in the nation dedicated to the study of contemporary Native arts. The school serves 517 full time equivalent (FTE) Native and non-Native American college students from across the globe. IAIA is accredited by the Higher Learning Commission.
For over 50 years, IAIA has played a key role in the direction and shape of Native expression. With an Internationally-acclaimed college, museum, and tribal support resource through our Land Grant programs, IAIA is dedicated to the study and advancement of Native arts and cultures, and committed to student achievement and the preservation and progress of their communities.
For more information, please contact Director of Admissions and Recruitment Mary Silentwalker at (505) 424-2307 or by mary.silentwalker@iaia.edu.