2022 IAIA Commencement Ceremony
Sat, May 14, 2022, 10:00 am

–

4:00 pm
Event Navigation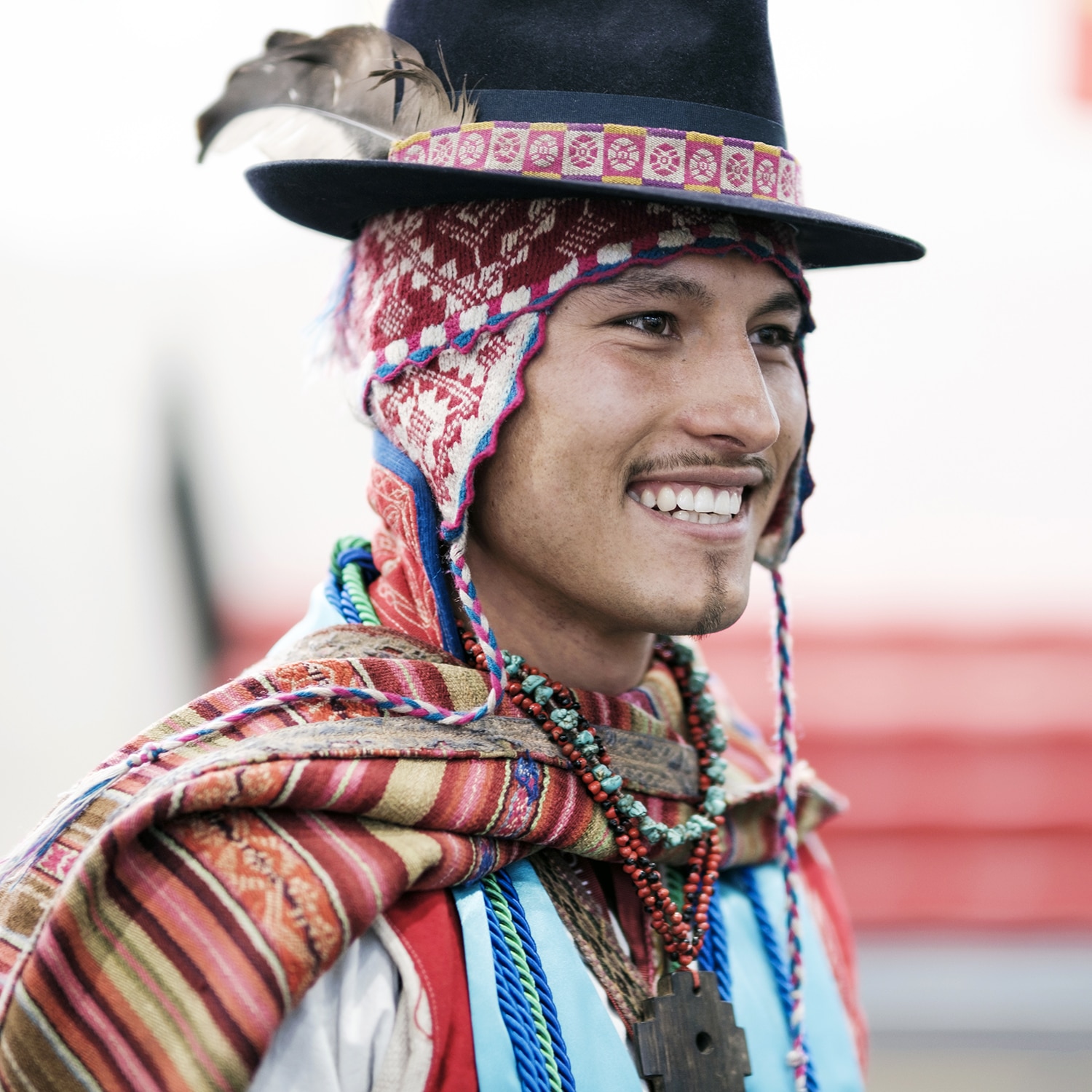 On Saturday, May 14, 2022, members of the IAIA community gathered to celebrate the achievements of students who earned degrees and certificates from 2019 through 2022 in the school's first in-person commencement in three years. The ceremony, held inside the Performing Arts and Fitness Center, began with a procession, led by drummers and dancers, of graduates in caps and gowns embellished with tribal regalia and carrying messages of pride in their achievements. The excitement shared among the students was practically palpable as they smiled at each other, friends, and family members. Altogether, the graduates earned thirty MFAs, fifty-five BFAs, eleven associate's degrees, and fifteen certificates.
IAIA President Dr. Robert Martin (Cherokee) praised the graduates for their "commitment, passion, sacrifice, and persistence" in completing their education during the COVID-19 pandemic. "You are warriors who will take your knowledge, wisdom, and skills forward as you go to graduate school, or to work as artists, filmmakers, writers, scholars, professors, or returning home to be of service to your families and communities." Many of those who crossed the stage pledged to take their newly gained knowledge home to benefit their tribes.
Dr. Robert Martin provided a set of demographic statistics about the mixed cohort, noting that the group included students aged twenty-one to fifty-eight, representing thirty-five Indigenous Nations, twenty-four US states, and six countries from the Americas and East Asia.
In addition to the graduating students, W. Richard "Rick" West Jr. (Cheyenne and Arapaho), founding director of the Smithsonian National Museum of the American Indian and former president and CEO of the Autry Center of the American West, received an honorary Doctorate of Humanities. He gave an inspiring and thoughtful keynote speech wishing the graduating classes success, saying:
"In your future journey as artists, life will be full of numerous possibilities and opportunities, and I want you to enjoy the benefits of all of them. […] As artists, you will be […] the defining and central culture bearers for Native America, collectively as well as within your own specific Native communities. […] Stand on the shoulders of Native artists before you who invoked a cultural past to preserve a cultural present that insured a cultural future for all of us."
Download and view W. Richard "Rick" West Jr.'s 2022 IAIA Commencement Address and the 2022 IAIA Commencement Program.
Tiffanie Irizarry (Ihanktonwan Dakota and Fort Peck Assiniboine and Sioux Tribes), 2022 valedictorian, gave a moving speech while flanked by her sisters Lisette and Marissa, who also graduated that day. Tiffanie professed that she once believed she was not "capable or smart enough to get a higher education" but said the acceptance and support she found at IAIA instilled in her the confidence and self-worth to achieve her dreams. She spoke in appreciation of her professors, classmates, and the IAIA staff, saying, "They believed in us so that we may believe in ourselves—that we can evolve into who we are destined to be."
Congratulations are due to those who earned degrees and certificates through persistence and hard work during this challenging time. These graduates are manifestations of IAIA's mission to empower creativity and leadership in Indigenous arts and cultures, and we wish them continued success in their future endeavors.