2023 Fall IAIA President's Convocation and Campus Blessing
Thu, August 24, 10:30 am

–

12:00 pm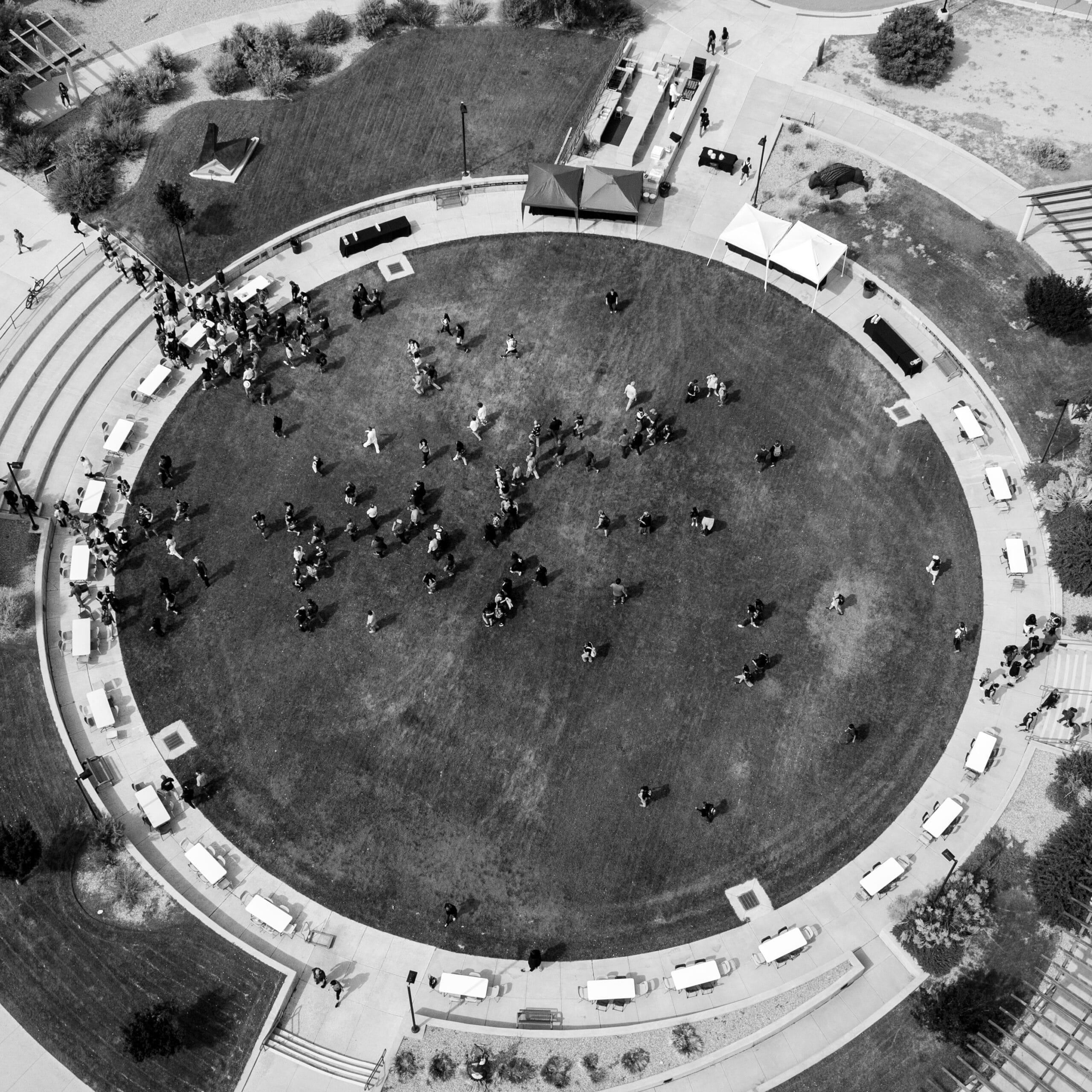 Join the Institute of American Indian Arts (IAIA) on Thursday, August 24, for the 2023 Fall President's Convocation and Campus Blessing. The event will begin at 10:30 am (MDT) in the Dance Circle with a four-directions campus blessing with Douglas Bootes (Saponi Descendant), Paul Quintana (Cochiti Pueblo), Dr. Jessie Ryker-Crawford (White Earth Chippewa), and Christian Yellow Kidney (Blackfeet).
Following the campus blessing, the convocation will take place in the Performing Arts and Fitness Center (PAFC) Gym at 11 am with a welcome address from IAIA President Dr. Robert Martin (Cherokee Nation) and a keynote address from artist and IAIA trustee Rose B. Simpson (Santa Clara Pueblo).
10:30–11 am: Campus Blessing, Dance Circle (Livestreamed)
11 am–12 pm: President's Convocation, Gym (Livestreamed)
12 pm–1 pm: Luncheon and Activities, Dance Circle
The President's Convocation will be livestreamed for our off-campus IAIA community members here on this web page.
About Rose B. Simpson
Rose B. Simpson is a mixed-media artist from Santa Clara Pueblo, New Mexico. Her work engages ceramic sculpture, metals, fashion, performance, music, installation, writing, and custom cars. She received an MFA in Ceramics from the Rhode Island School of Design in 2011 and an MFA in Creative Non-Fiction from the Institute of American Indian Arts in 2018. Simpson is collected in museums across the continent and has exhibited internationally. She lives and works from her home in Santa Clara Pueblo and teaches her young daughter how to engage the world creatively.
Biography from Rose B. Simpson's website.