Anthony Parker—Against the Current: From Homeless to Artist
Wed, February 10, 2021

–

Sun, May 2, 2021
Event Navigation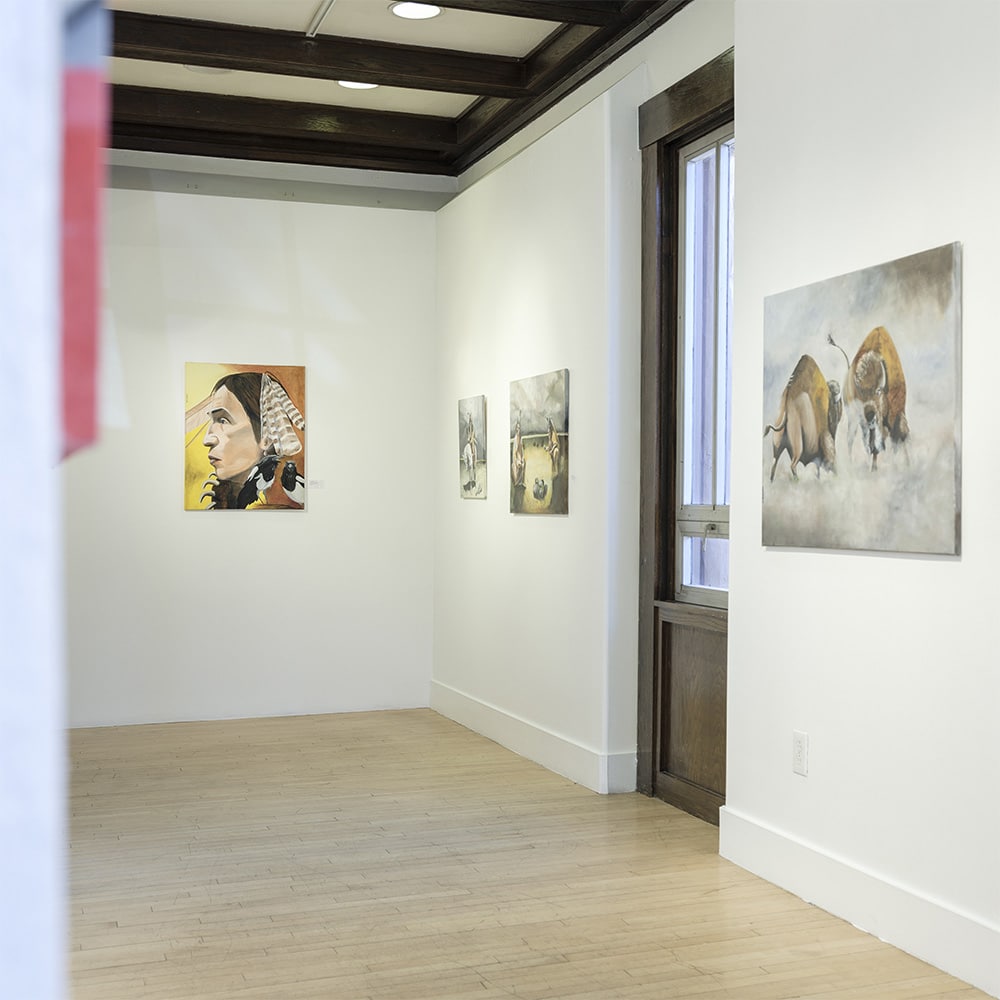 Anthony Parker (Omaha), local Albuquerque artist, brings his vision in acrylic and oils to the Lloyd Kiva New Gallery, located inside the Museum Store at the IAIA Museum of Contemporary Native Arts (MoCNA). Titled Against the Current: From Homeless to Artist, the exhibition highlights the works Parker created during the stay-at-home orders in place during much of 2020 due to the on-going pandemic. The show is inspired by the growth he has personally experienced as an artist during hardships, and celebrates the results of hard work and perseverance. While his work focuses heavily on the contaminating effects of the COVID-19 virus on the natural world and those who inhabit it (including the continued rise in Missing and Murdered Indigenous Women, another topic he visits regularly here), he has included works that also remind us the world continues, and we do as well, outside this moment in time.
Originally from Omaha, Nebraska, Parker is a self-taught artist who began his artistic exploits constructing traditional war shields and war clubs for his powwow regalia. He has dabbled in various forms of art, primarily focusing on oil and acrylics in his painted pieces. Parker is also an accomplished actor, screenwriter, and director, with roles in a number of both local and national film. He is currently developing his own short film, Ku'He Coo-Heh, about a man who discovers he has the power to stop a devious serial killer stalking his community. Parker began painting portraits in 2015, using himself and his loved ones as reference, and continues to include the human presence in his work to this day. He frequently paints as a tribute to those we have lost, those facing hardship, and those who have overcome all.
Against the Current: From Homeless to Artist will be on display from February 10, 2021, to May 2, 2021. Purchase inquiries can be directed to museumstore@iaia.edu, or (505) 428-5912. Shipping is available for an additional fee. The Museum Store is open Wednesdays through Sundays from 11 am–4 pm.