Art & Activism: Selections from The Harjo Family Collection
Fri, February 9, 2018

–

Tue, July 31, 2018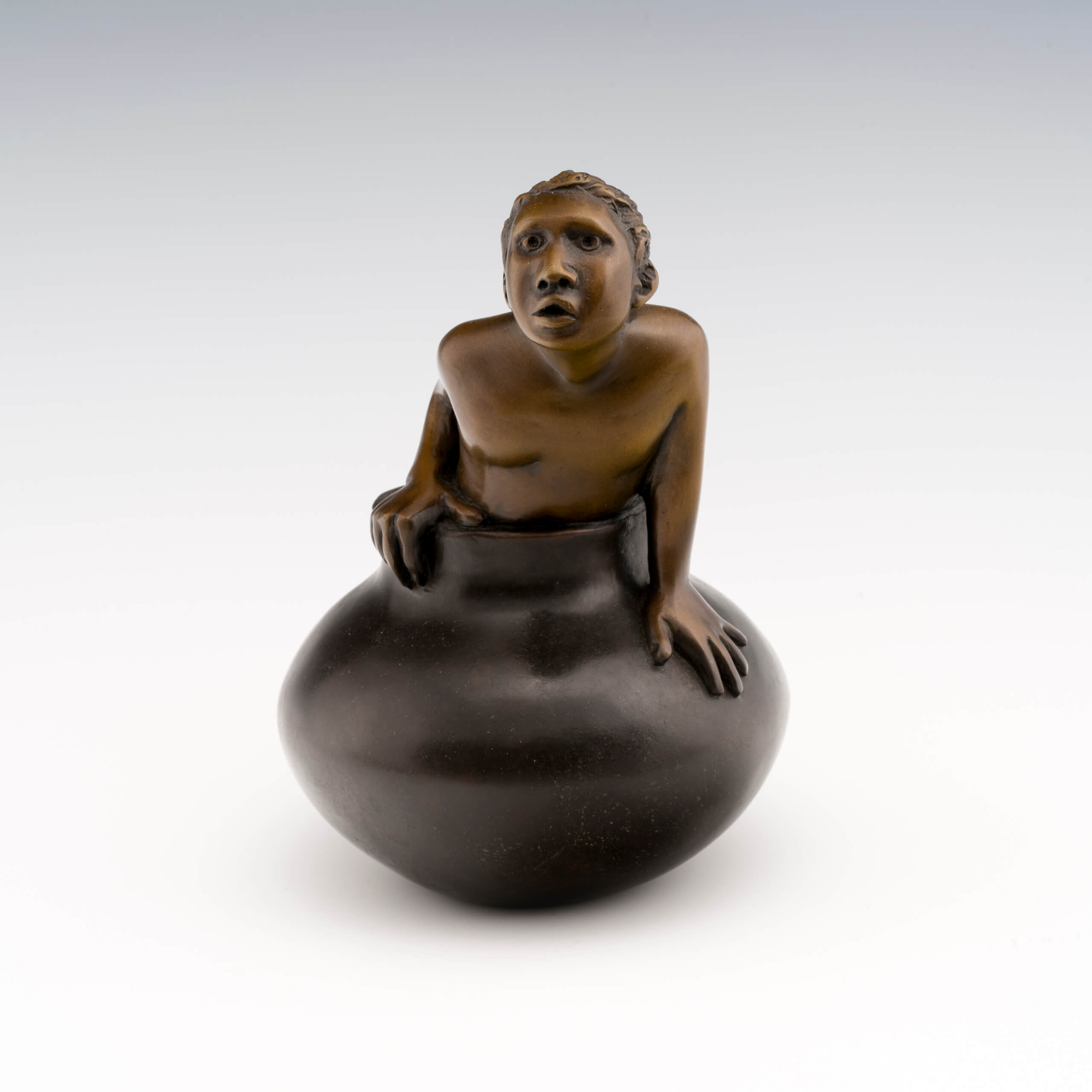 This exhibition highlights works from The Harjo Family Collection. The major art collection was recently donated to the IAIA Museum of Contemporary Native Arts and contains about sixty artworks. These works were purchased or gifted to Suzan Shown Harjo (Cheyenne/Hodulgee Muscogee), an important American Indian activist, lobbyist, policy maker, and 2011 recipient of an IAIA Honorary Doctorate.
Among the artists are Marcus Amerman (Choctaw), David Bradley (Minnesota Chippewa), Kelly Church (Ottawa), Anita Fields (Osage), Harry Fonseca (Nisenan Maidu/Hawaiian/Portugese), Shan Goshorn (Cherokee Nation), Ben Harjo (Seminole/Shawnee), Linda Lomahaftewa (Hopi/Choctaw), America Meredith(Cherokee Nation), Dan Namingha (Hopi/Tewa), Leonard Peltier (Turtle Mountain Chippewa/Dakota Sioux), Mateo Romero (Cochiti Pueblo), Roxanne Swentzell (Santa Clara Pueblo), Tony Tiger (Cherokee Nation), Richard Ray Whitman (Yuchi/Muskogee Creek), and others.
All of these artists are significant to the field of Contemporary Native American Art.