ARTiculations in Print—Prints from the Crow's Shadow Institute of the Arts
Sat, January 25, 2014

–

Thu, July 31, 2014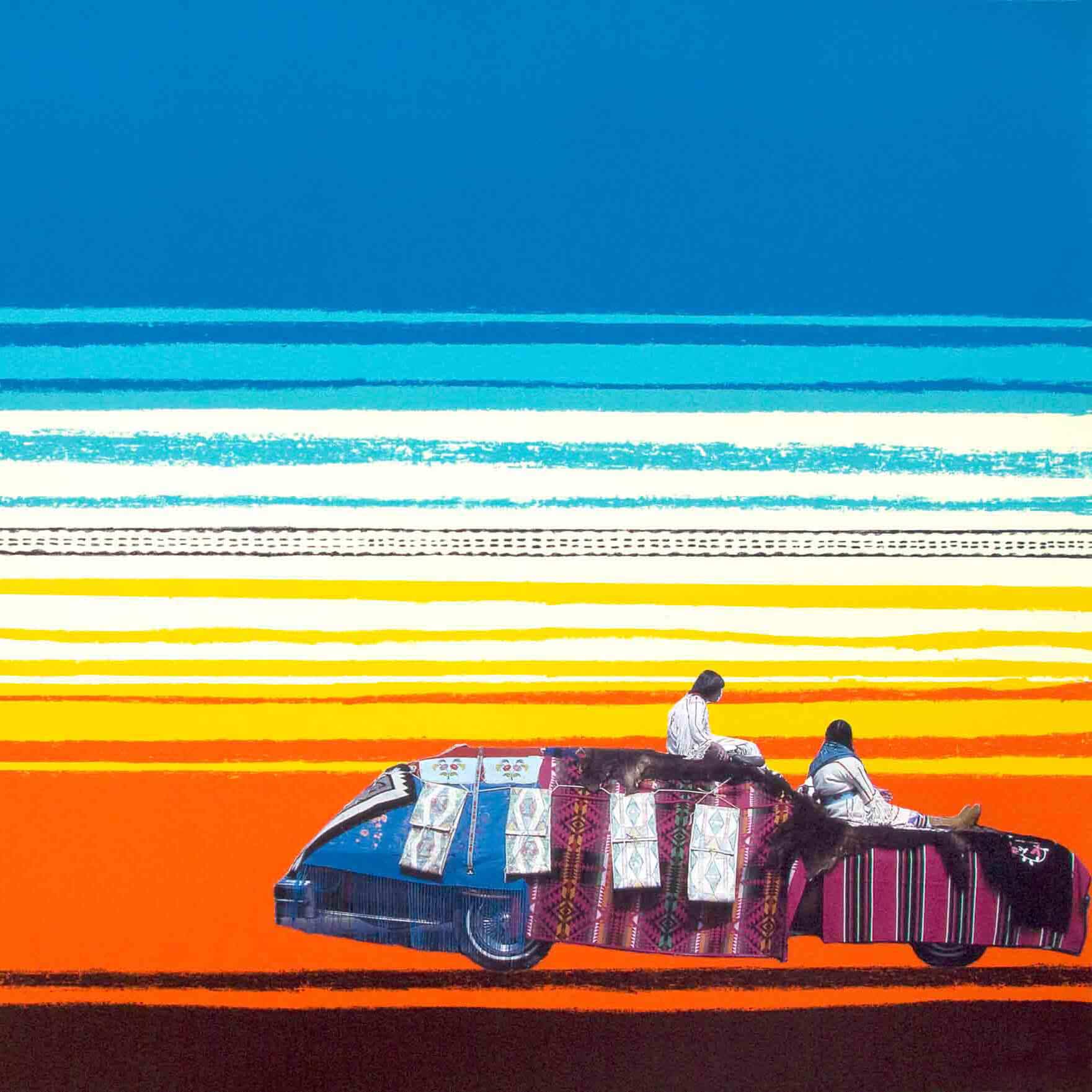 A selection of prints from the Crow's Shadow Press signifies the ever-growing portfolio of prints produced over a 20-year period since the founding of the Crow's Shadow Institute of the Arts located in Pendleton, Oregon. The exhibition encompasses the work of many outstanding artists of diverse backgrounds and media, and includes Rick Bartow, Wendy Red Star, John Feodorov, Lillian Pitt, Truman Lowe, Corwin Clairmont, Marie Watt, and Whitney Minthorn, among others working in collaboration with Crow's Shadow Master Printer Frank Janzen.
In 2001, Janzen transformed the studio space into a world-class facility to produce most forms of printmaking, including lithographs, etchings, engravings, linocuts, woodcuts and monotypes.
About the Crow's Shadow Institute of the Arts
The Crow's Shadow Institute of the Arts is a nonprofit organization aimed at providing opportunities for Native artists through artistic development. Founded in 1992 by artist James Lavadour, the institute is located on the Umitilla Indian Reservation in Oregon. Crow's Shadow recognizes art as an intrinsic and essential element of Native culture. The institute serves Native, as well as non-Native artists and their community within the plateau region by offering gallery space, a world-class printmaking studio, a residency program and a venue for cultural artistic practices.