Charlene Teters: Way of Sorrows
Fri, February 7, 2020

–

Fri, May 29, 2020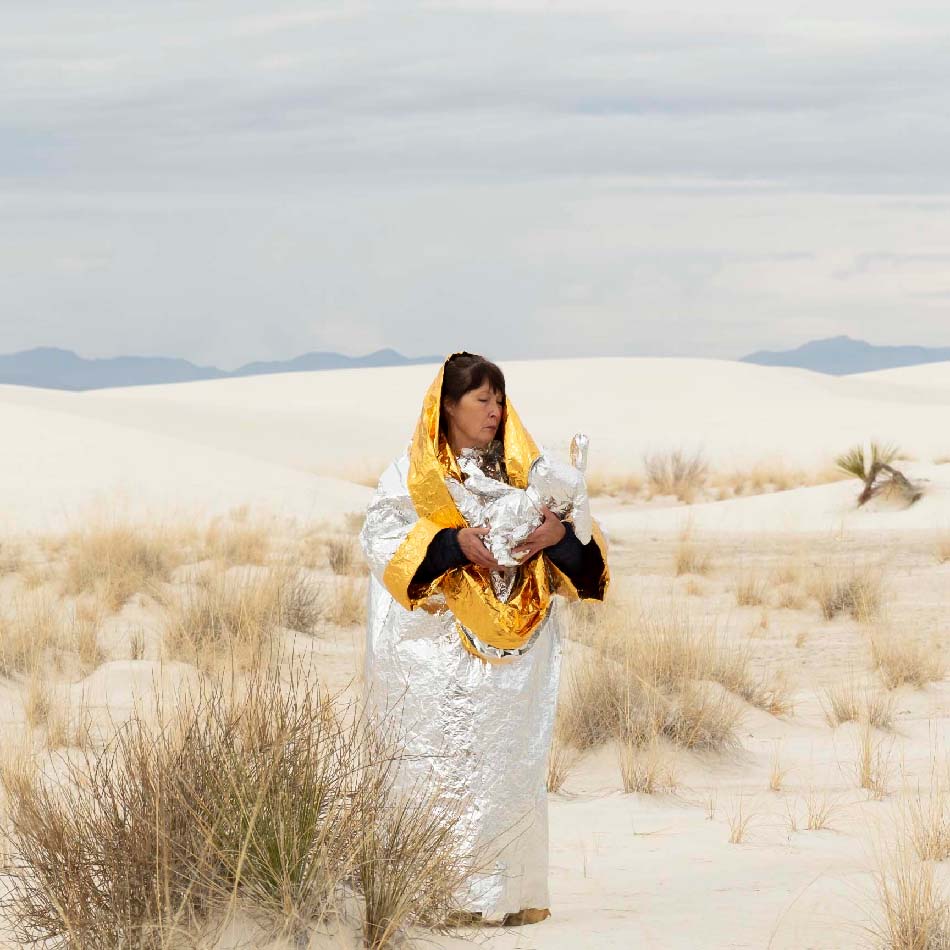 Way of Sorrows, a new installation by Charlene Teters (Spokane), addresses current issues such as forced migrations and the US-Mexico border crises, while asking questions about responsibility and identifying new myths.
View a panorama of the Ways of Sorrow exhibition as taken by MoCNA Preparator and Exhibitions Coordinator August Walker (Sac and Fox Nation).
"From famine, disease, and empire, Native people have experienced forced migrations and marches. There have been many trails of tears and marches of death in this hemisphere since Columbus. The caravans coming to our southern border are part of an uninterrupted history of forced migrations and trails of tears."
—Charlene Teters (Spokane)
Way of Sorrows reminds viewers that the "manmade climate crisis may soon make refugees of all of us, too. No wall will protect us from the wrath of a dying planet." Teters' installation also seeks a spirit of hope and includes interactive elements inviting visitor responses and dialogues.
Charlene Teters (Spokane) is an artist, educator, and activist. Teters' activism has led to a strong upswing in efforts to eliminate Native American mascots in the United States. This history of her activism is the subject of a nationally aired award winning documentary In Whose Honor? by Jay Rosenstein. Teters' art has been featured in several major exhibitions, commissions, and collections. She was also the first Artist-in-Residence at the American Museum of Natural History.
Gallery
Video of Exhibition
The video presentation was made by Frosley Fowler.