Defiance of Silence: Missing & Murdered Indigenous Women and Girls (MMIW&G)
Fri, March 6, 2020

–

Mon, March 30, 2020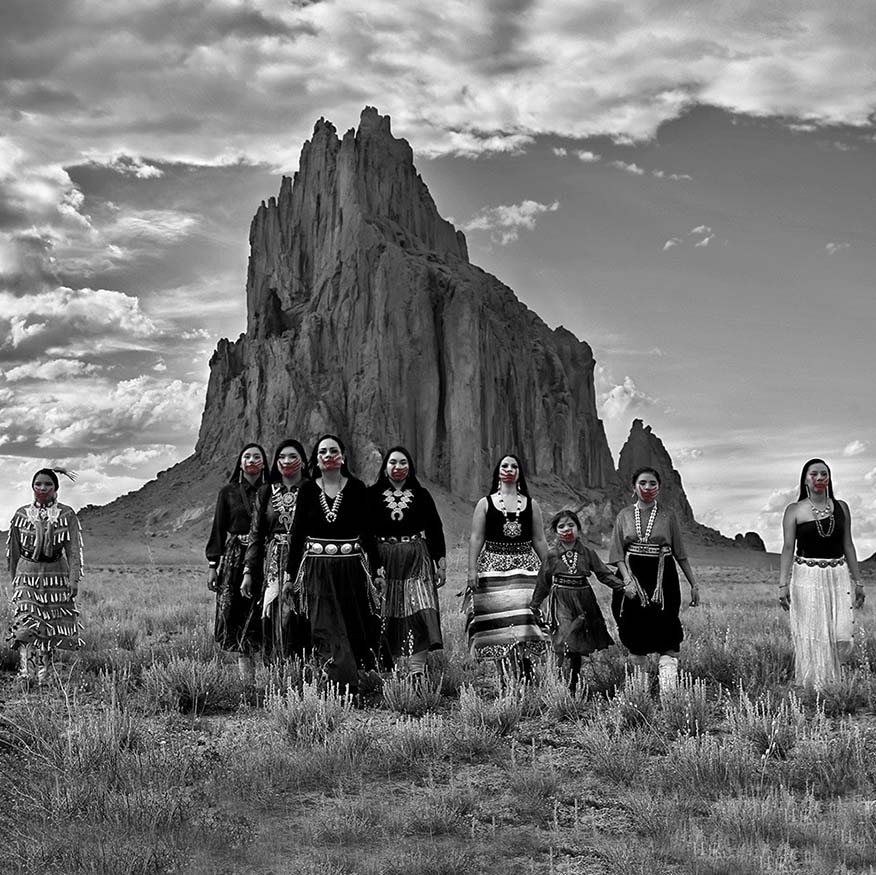 The multimedia art and film exhibition curated by Charmaine Jackson (Diné) features the nationally acclaimed film Somebody's Daughter, and works as part of Defiance of Silence: Missing and Murdered Indigenous Women and Girls. Both film and exhibition address the critical issue of Missing and Murdered Indigenous Women and Girls (MMIW&G) in Native and Indigenous communities.
Participating Artists
Charlene Teters (Spokane)
Celeste Worl (Tlingit)
Cara Romero (Chemehuevi Indian Tribe)
Eugene Tapahe (Diné)
Penny Singer (Diné)
Zoe Marieh Urness (Tlingit)
Defiance of Silence: Missing and Murdered Indigenous Women and Girls is sponsored by New Mexico State Senator Shannon D. Pinto, Trickster Company, Tapahe Photography, and Naalkid Productions, and IAIA Museum of Contemporary Native Arts (MoCNA).
The 60-minute film, Somebody's Daughter, directed and produced by Rain (Strange Owl family–Birney and Lame Deer, Montana), focuses on some of the higher-profile MMIW&G cases, while addressing some of the root causes of the tragedy to bring about public awareness. With historical points of reference, the victims' and their families' stories are told through the lens of the legal jurisdictional maze and socioeconomic bondage that constricts Indian Country.
Somebody's Daughter opens with the video short, Waiting for You, directed by Cameron L. Martinez (Taos Pueblo/Laguna Pueblo), produced by Patricia Michaels (Taos Pueblo), and performed by the Red Willow Harmony Group (Taos Pueblo).
For more information, please contact MoCNA Senior Manager of Museum Education Winoka Yepa (Diné) at (505) 428-5907. For accommodations, contact the ADA office seven days in advance at adaoffice@iaia.edu or (505) 424-5707.