Earth Day Screening—Inhabitants: Indigenous Perspectives on Restoring Our World
Fri, April 22

–

Sun, April 24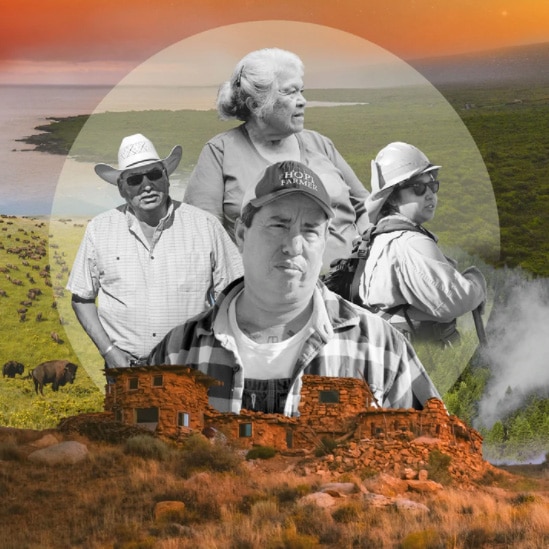 For Earth Day 2022, please join the IAIA Museum of Contemporary Native Arts (MoCNA) for a special screening of the film Inhabitants: Indigenous Perspectives on Restoring Our World, shown in MoCNA's Helen Hardin Media Gallery, beginning Friday, April 22 through Sunday, April 24. The film will be shown continuously throughout the day in 1.5-hour increments.
For more information, please contact MoCNA Senior Manager of Museum Education Winoka Yepa (Diné) at (505) 428-5907 or winoka.yepa@iaia.edu.
About the film
Inhabitants: Indigenous Perspectives on Restoring Our World follows five Native American communities as they restore their traditional land management practices in a changing climate. For millennia Native Americans successfully stewarded and shaped their landscapes, but centuries of colonization have disrupted their ability to maintain these processes. From deserts, coastlines, forests, mountains, and prairies, Native communities across the US are restoring their ancient relationships with the land. The five stories include sustaining traditions of Hopi dryland farming in Arizona, restoring buffalo to the Blackfeet reservation in Montana, maintaining sustainable forestry on the Menominee reservation in Wisconsin, reviving native food forests in Hawaii, and returning prescribed fire to the landscape by the Karuk Tribe of California. As the climate crisis escalates, these time-tested practices of North America's original inhabitants are becoming increasingly essential in a rapidly changing world.
Learn more about the film at www.inhabitantsfilm.com.