IAIA A-i-R: Feddersen, Logan, and Shaginoff—Welcome Dinner
Mon, October 17, 2022, 5:00 pm

–

7:00 pm

|

Free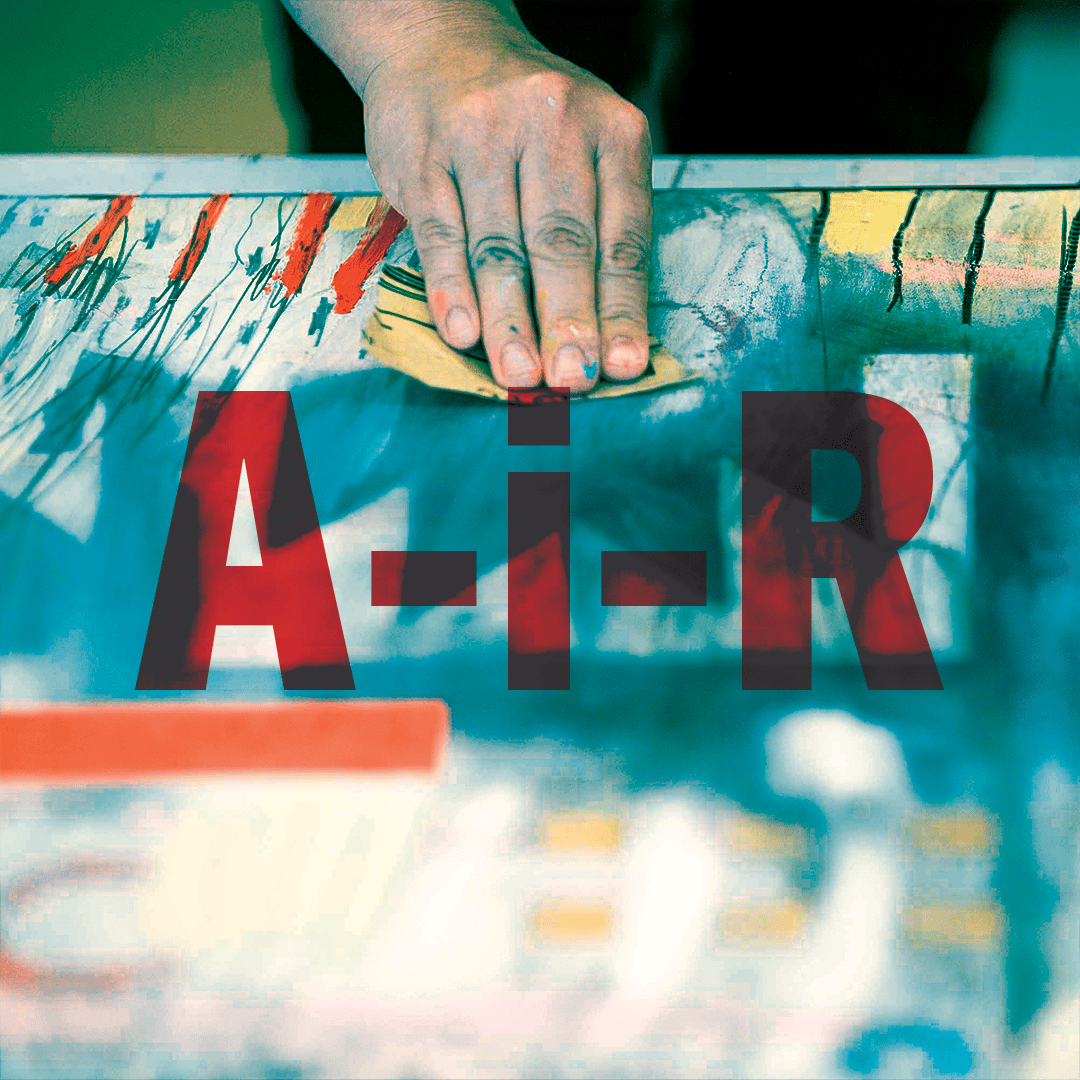 Visit with IAIA Artist-in-Residence (A-i-R) artists for a free dinner in the Academic Building on the IAIA campus from 5:00–5:45 pm, followed by a tour of the artist's studio space from 5:45–7:00 pm. The locations of each artist will be Carly Feddersen (Confederated Tribes of the Colville Reservation) in the Jewelry Studio, Academic Building, Linley B. Logan (Onondowa'ga', agenyogwai:yo', Seneca, Deer Clan) in the Printmaking Studio, Academic Building, and Melissa Shaginoff (Ahtna Athabascan and Paiute) in the Artist-in-Residence Studio, Academic Building. Free and open to the public.
For more information, contact Daina Warren at daina.warren@iaia.edu or Erin Cooper at erin.cooper@iaia.edu.
Carly Feddersen
October 4–30, 2022
Carly Feddersen (Confederated Tribes of the Colville Reservation) '16 is a jeweler, metalsmith, stone carver, traditional basket maker, glass artist, and printmaker. Born and raised in Wenatchee, Washington, Feddersen's work emphasizes storytelling and making connections between her Indigenous Northwest Plateau heritage and contemporary culture. Feddersen's jewelry often incorporates humorous images of skulls and wolves, as well as motifs from Plateau basketry and beadwork.
Linley B. Logan
October 2–30, 2022
Multi-disciplinary artist, curator, arts administrator, and designer Linley B. Logan (Onondowa'ga', agenyogwai:yo', Seneca, Deer Clan) '85 comes from the Tonawanda Seneca Nation of the Six Nations Iroquois (Haudenosaunee) Confederacy. His creative foundation includes traditional Seneca arts and an educational background in industrial and graphic design. As an artist, Logan works in printmaking, painting, clay, traditional and contemporary jewelry, and sculpture. As a curator, Logan has worked on contemporary Haudenosaunee and international Indigenous art exhibits, including Across the Waters at the Longhouse Education and Cultural Center at The Evergreen State College in Olympia, WA, where he serves as the Program Specialist for the Northwest Heritage Program Artist Residencies. He has previously worked for the National Museum of the American Indian and the Hawaiian Ohana for Education in the Arts.
Melissa Shaginoff
October 4–30, 2022
Artist and curator Melissa Shaginoff (Ahtna Athabascan and Paiute) '15 is part of the Udzisyu (caribou) and Cui Ui Ticutta (fish-eater) Clans from Nay'dini'aa Na Kayax (Chickaloon Village, AK). In her artistic praxis, she combines text and imagery to center Indigenous narratives and search for understanding through moments of conversational exchange and reciprocity. Shaginoff's work is shaped by the framework and intricacies of Indigenous ceremonies and social structures. She has curated and juried art exhibitions with the Anchorage Museum, Alaska Pacific University, the Arctic Arts Summit, and the Coe Center and International Folk Art Museum in Santa Fe, New Mexico. As a writer, Shaginoff has been published in the Alaska Humanities' Forum magazine, First American Art, and Inuit Art Quarterly. She has also developed educational materials for the Smithsonian Institution Arctic Studies Center. She is a founding member of Łuk'ae Tse' Taas (fish head soup) Comics, a new media collective focusing on Indigenous authorship and representation in science-fiction narratives.
If you are an individual with a disability in need of any type of auxiliary aid or service to attend this event, please contact IAIA's ADA Office at least seven calendar days prior to the event or as soon as possible at adaoffice@iaia.edu or (505) 424-5707.