IAIA 2015 BFA Exhibition—Future Tellers
Sat, April 11, 2015

–

Sat, May 16, 2015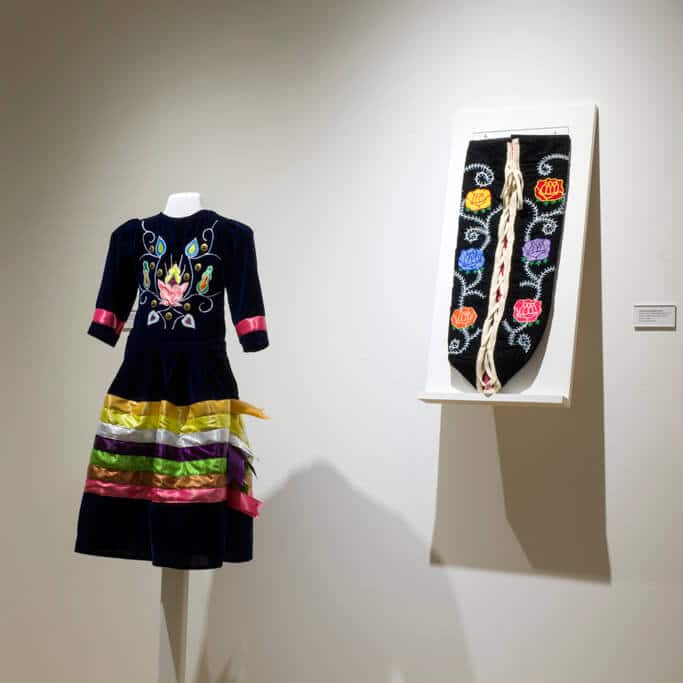 The IAIA Museum of Contemporary Native Arts is proud to present the IAIA annual BFA graduating student exhibition. The exhibition celebrates the class of 2014–2015 and showcases a diversity of styles that combine traditional skill with contemporary vision. The artists represent the future of Native art, charting a path for others to follow. Like all BFA exhibitions, there is a wealth of style and media on view. The wide-range of works selected by an esteemed jury include photography, painting, sculpture, installation, printmaking, and jewelry.
Participating Artists
Edsel Brown (Diné)
Tahnee Growingthunder (Kiowa Tribe of Oklahoma)
Lauren Johnson
Beatresea Kien (Diné)
Monty Little (Diné)
Sigrid Mabel (in collaboration with Niomi Fawn*)
Keena Numkena (White Mountain Apache)
Charles Rencountre (Lakota)
*Niomi Fawn, a professional artist, is not a member of the 2014–2015 IAIA BFA graduating class.